PingMe.tel provide free phone numbers every month, these phone numbers are for test purpose only. Anyone on pingme.tel will have access to these phone numbers and free to use our web service sending or receiving FREE SMS online text messages and making FREE phone calls.

U.S. Phone Number
If you're looking for an American phone number, PingMe is the service to use. When you download our app on the Android App Store, the Apple App Store, or the Google Play Store, you can use it to sign up for a secondary number. We even give our first-time users a credit good for $0.2 USD to get started registering your free phone number.
Whether you want to set up a US-based secondary number from such popular destinations as New York or other major states, you can. Now it can look like your business has a presence in the US even if you haven't quite made the move to American soil yet.
Canadian Phone Number
If you're more interested in a Canadian free phone number, we also offer these through our secondary number services at PingMe. From Ontario to Manitoba, British Columbia, Alberta, and more, your new number can make it look like you're calling from any of these Canadian provinces.
You could even have a secondary US-based number and then a third Canadian phone number. With how easy it is to download and use PingMe for your secondary number, why not? Your universal appeal can apply on a business or personal level with PingMe.
Local Phone Numbers
For those who want to stay on home soil, local phone numbers are a good way to go. Having a secondary local number can help you keep your business and personal lives separate. Only you get to decide who has access to this new number of yours, which prevents those annoying spam calls and lets you get through life with fewer headaches.
If you're in the US and you wanted a secondary local number, you'd start by browsing PingMe's impressive list of free phone numbers by area code or state. PingMe constantly updates its available phone numbers, so it's worth signing up to our email mailing list so you can get the type of number you want.
International Phone Numbers
Besides Canadian and American free phone numbers, we also let you select from a variety of international phone numbers through PingMe. These include the following:
The Philippines
The United Arab Emirates (UAE)
Nigeria
China
Bangladesh
India
An international number can come in handy in a variety of situations. Yet again, you can use it to improve your business standing, making it look like your company has a far reach to other parts of the world. If you're a frequent flier in your personal life, then this secondary number can prove quite useful if you visit any of the above countries and need to make calls.
Vanity Phone Numbers
Vanity phone numbers roll off the tip of your tongue. They're easier for your customers to remember, too. Instead of having to memorize a string of numbers, it's just 1-800 whatever your vanity line is.
You may have wanted a vanity number for quite a while now, but you're unsure where to get one. With PingMe, you have to wonder no longer. You can do a search for the vanity numbers currently available and then choose one that suits you best. We even give you the freedom to customize a vanity number of your very own for a perfect fit.
Toll-Free Phone Numbers
Speaking of what you need to run a successful business, it's crucial you have a secondary toll-free number. This lets your customers call you without being charged for it. Like a vanity number, you don't want your customers to have to struggle to recall what your toll-free phone number is.
You can make it easy for them to remember with your own custom toll-free phone number through PingMe. Whether you want yours to start with 844, 855, 866, 877, 888, or even 800, you have the freedom to pick a memorable number that will further your business goals.
Texting from a Different Number
Do you want to receive SMS messages online for free? We make it easy at PingMe. You can get SMS online messages through one of our temporary secondary free phone numbers. Once again, you only have to download our app to get started. Then, once you get a verification code, it costs just $0.4 a month to use this secondary number for sending and receiving SMS messages online.
You can select from a variety of countrywide numbers for texting from another number. These include the US, Canada, the UK, and Australia. The numbers we have available always change, and the quantities can be quite limited. If you see one that jumps out at you, we recommend you don't wait to claim the phone number. It will disappear!
We always have new numbers at PingMe, so keep checking back on our website for more if you by chance miss out on a number you want to use.
New Phone Numbers Every Month
Join our mailing list to be the first one knows new number releases.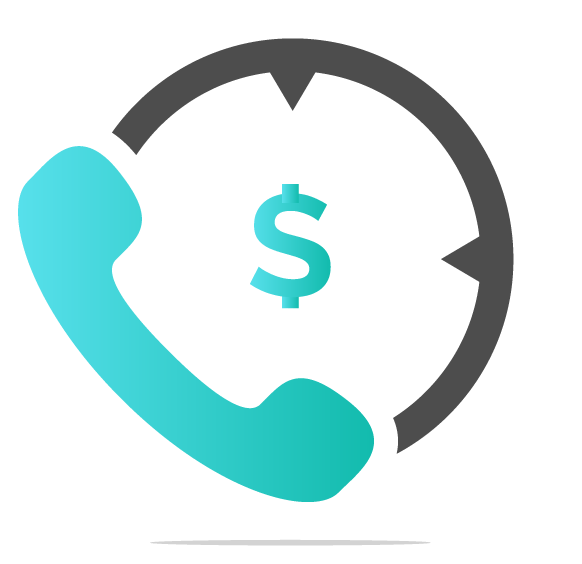 Buy A Temporary Phone Number Online
Buy A Private Phone Number from 20+ Countries for as low as $0.5/month.
Portability
Porting in Phone Numbers
What if you like your phone number and you don't want to change it? However, you're switching carriers, so you're not exactly sure how to retain the number. Are you completely out of luck? Not at all!
With PingMe, there's no need to give up that beloved phone number of yours. Whether it's an easy-to-remember string of digits or a great vanity number, you can use our services to port in your phone number.
At current, PingMe only supports the porting of Canadian and US-based phone numbers, but keep checking back, as we're adding new features and support all the time.
It does cost $10 to port your number, but you're only charged the one time for the port. To get started, you need to give PingMe the phone number you're interested in porting. We also need your most recent phone bill. You can upload all this information on our porting form, which you can find on our PingMe website here.
Other info you need is your full name, your email address, the country you live in, your billing address, and your current phone carrier. Once you submit your porting form, a PingMe porting expert will reach out to you.
You'll get a form emailed that you must sign. This permits us to port your number. Once we receive the signed form, we will port your phone number over. To finalize the process, you must buy a PingMe credit. You'll also have to replace your virtual phone number and/or SIM card after the port if you want to continue to use your phone.
Porting out Phone Numbers
Should you decide you want to port your PingMe phone number out and use a carrier-provided number instead for any reason, we want to accommodate you. The process works much the same as porting a phone number in, as you still have to fill out a porting form. You'll also work with our porting expert, who will need your verification and permission to port out your phone number.
In some instances, you may have to wait a few days for the porting process to complete. Once it does, PingMe will let you know. You could incur service fees from credits after porting out. Once the process has completed, you can go ahead and cancel the secondary number you had with PingMe.
Phone Number Features
Calling
Stay in touch with those you care about with calling through PingMe. Our international calling rates are very affordable. Here's a breakdown of what you'd pay per destination:
The Philippines: $0.22 a minute
UAE: $0.289 a minute ($0.15 a minute as a special)
Nigeria: $0.18 a minute
China: $0.04 a minute ($0.016 a minute as a special)
Bangladesh: $0.05 a minute ($0.03 a minute as a special)
Canada: $0.0075 a minute ($0.006 a minute as a special)
US: $0.001 a minute toll-free ($0.0075 a minute as a special)
India: $0.021 a minute ($0.0195 a minute as a special)
No matter where you call, you can enjoy high-quality conversations with PingMe. Yes, even from your secondary or third phone number.
Texting
Texting is the main way many of us stay in touch with our friends and family today. It's easy and instantaneous, so it's something you absolutely need with your phone number. You don't have to worry about a lack of texting with PingMe.
We understand the importance of texting, which is why we offer great reliability with all our communications between you and your loved ones. Should you want to make your life more private through a secondary number, you can also send and receive texts here.
Remember, we even offer an SMS online feature through PingMe where you can get texts though a digital number, be that a temporary number or one that's more permanent.
Multiple Phone Numbers
One of our main features at PingMe is our multiple phone numbers. Through this guide, we've explained the many reasons you might need a secondary phone number, but we'll go over them again now.
Businesses with a toll-free number can use that line for exclusively addressing customer questions and concerns. This way, calls that come through the mainline can get dealt with faster so everyone stays on-task.
In business, a secondary or even a third number lets your company seemingly expand its horizons without having to leave your main headquarters. You can have a US-based phone number or a phone number from many places around the world with PingMe.
With a secondary number, you can separate your business and personal ventures. You can also prevent annoying robo-calls and stay in touch with only those you want to with one of our secondary phone numbers. Should you want to try something like online dating, a secondary number acts as another layer of security so dating prospects don't all have your true phone number.
Hiding Primary Phone Number
Speaking of privacy, if it's important to you, then it's important to us as well. PingMe allows users to keep their primary phone number hidden. Whether it's for one of the reasons above or something else altogether, if you want a secondary number, privacy probably has something to do with it.
You don't want your primary number getting out, and it won't through our services. We let you obscure your primary phone number so you control who sees it.
Call Forwarding
In busy businesses and households, sometimes calls get misdirected and into the wrong person's hands. With call forwarding, you can quickly make sure the right person gets to talk to who they intended. When you download the PingMe app, you'll find how incredibly easy it is to forward any calls you want.
Call Blocking
We all get those unwanted telemarketer calls sometimes. It's a waste of your time to go back and block this number after the fact. What's worse is sometimes you forget to do it, giving the telemarketer the opportunity to call again.
That won't happen anymore once you use PingMe. Our call blocking features make it fast and easy to prevent the numbers you block from contacting you by phone or text again.
Turning Your iPad or Tablet into a Phone
If you own an iPad or another type of tablet, you can use it to send and receive phone calls and texts through VoIP. This allows you to communicate for free without being tied down by expensive charges through your carrier.
Here's how you get started. Your tablet should ideally use Amazon Fire, Android, or iOS as an operating system. It should also be fully updated. Then you want to go into your tablet's settings and make sure you turn off the cellular data option.
If you're connected to Wi-Fi, VoIP allows you to make and receive calls to your iPad or other tablet. You do want the best Wi-Fi signal available, because otherwise, call quality can suffer. To prevent the signal from being spotty, avoid streaming music or videos or using your tablet for downloads while you make and receive phone calls.
The most important part of the equation? A great calling app such as PingMe. You already know our features and benefits. Why not give our service a try by downloading our app? You can even earn free credits by referring a friend!