Why Use a Phone Number Generator?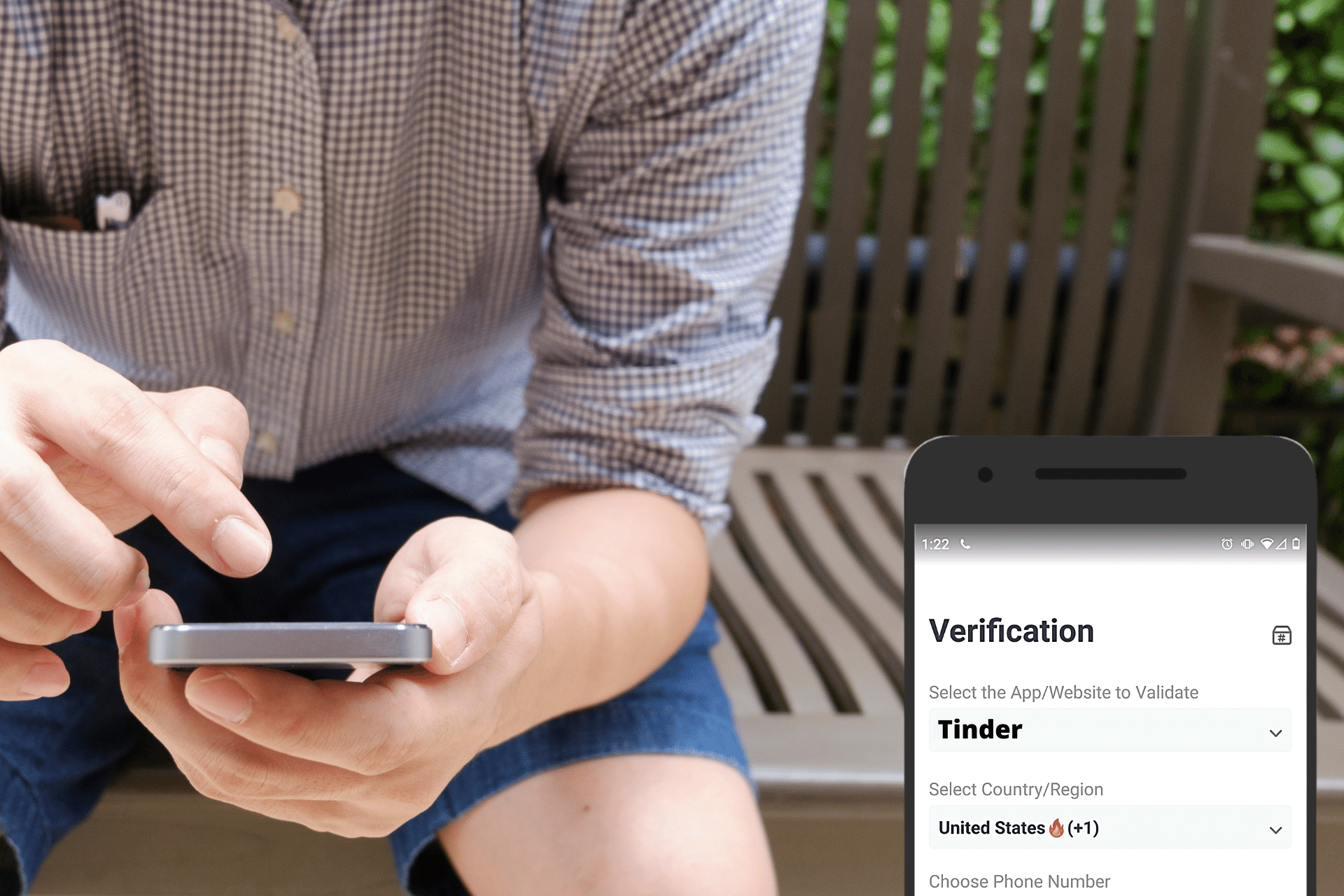 UPDATE:
A new feature on the PingMe app called Verification SMS Code Helper has been added to make receiving verification codes even faster and easier.
User discretion is advised
Want a discount?
For new users only, download PingMe now to get $0.2 free credit towards receiving your verification code.
As the name suggests, a phone number generator is your workaround for saving time, money for staying safe, low-key, and private.
There's no denying the importance of having an active and original phone number. It remains an integral part of everyday life, which many of us would struggle to do without.
But, this doesn't mean we should give it to anyone who asks. It is because nowadays, our phone number can be connected to a series of different social media accounts, which means it's easier for those with our phone number to find out more about us with a simple Google search.
We also want to ensure that companies aren't calling our phone number throughout the day simply because we purchased in the past.
As such, we need to be proactive and find some form of management about our personal information. And for this reason, using phone number generators like PingMe come in handy.
Furthermore, the uses of such apps aren't limited to only privacy reasons; there can be several reasons you can use a phone number generator for. Below are some of the nifty uses of a phone number generator tool: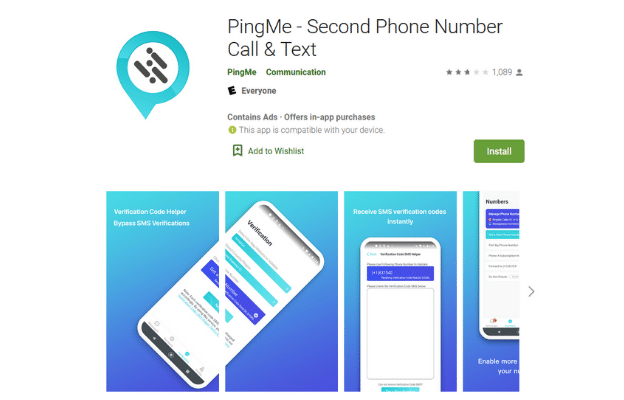 The Benefits of Having a Secondary/Virtual Phone Number
Have Risk-Free Dating-site Experience: No matter how new we are to the world of dating, you will have been advised to stay safe and been given tips such as meeting in a public place. Although this is true, it's also vital that we extend the same cautions when it comes to the information we share with others, but how else are we meant to stay in touch with prospective soul mates? Fortunately, the answer is one app away, regardless of whether you're using an Android device or an iPhone. Getting a new operational phone number is a few clicks away when using a phone number generator like PingMe.
For Buying & Selling Purposes: Those who enjoy a bargain will often be on several classified boards looking for a great deal but maybe a little reserved in handing over personal information. Using a real phone number generator is a great way of setting up a dedicated line that can be used for buying and selling solely.
Applying for Jobs on the Internet: Even if we're applying for a job, there will be times when we need to make phone calls, and if we're not sure whether the role is genuine or not, using a phone number generator app can be a great way of finding out more without having to give out your actual phone number in the process.
An Affordable Alternative Business Line: The cost of setting up a business line can be expensive using other avenues, and if we're not really using the perks that have been sold with the line, then the whole investment can seem wasted. Using the PingMe phone number generator app ensures that you're not only able to set up a dedicated business for a low investment, but you're able to create as many as you need.
Still, wondering what the heck PingMe is? Read on; I have made this simpler for you below(thank me later).
PingMe app is an online platform that lets you circumvent SMS Verification. You can use a fake phone number to receive SMS verifications online. Using this app, you can instantly get a temporary phone number that doesn't belong to you and sign up on any of the apps you like.
How to Get SMS Verification – the Steps
Regardless of whether you're a seasoned smartphone user, or this is the first time downloading an app, setting up the PingMe phone number generator app couldn't be any easier. Simply follow the steps below:
Step 1:
Download the PingMe App on your iOS or Android device. You can easily find this app on Google Play Store or App Store.
Step 2:
Launch the PingMe app and tap the "Verification" Tab. Now select the name of the app from which you want to get the code under the option "Select the App/Website To Validate."
After completing the step mentioned above, go to the next option of "Select the Country/Region." Select the country, and finally select the phone number to receive the SMS.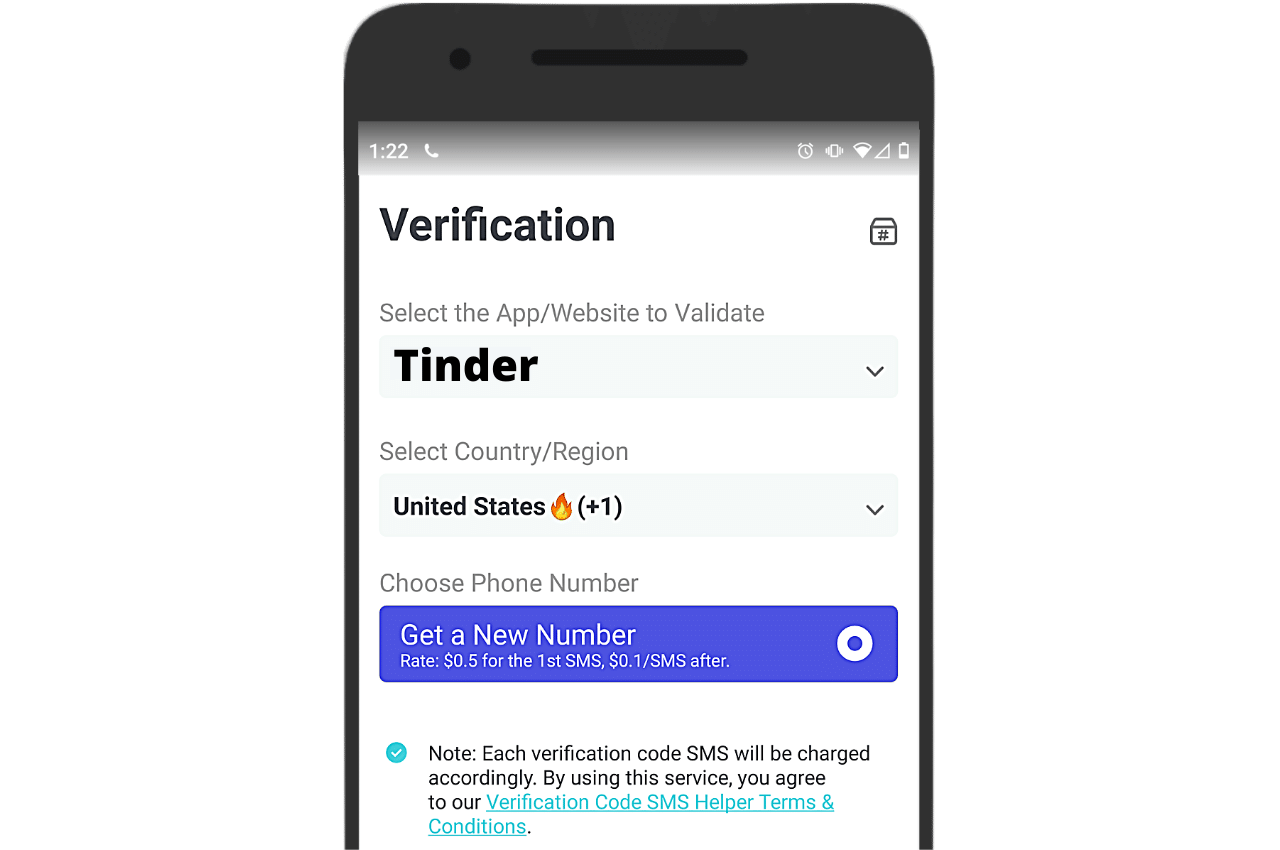 Step 3:
This will then generate a private phone number for you to Verification Code or use elsewhere. Now you only have to enter that number into the app you wish to use it for. Then you will receive a verification code.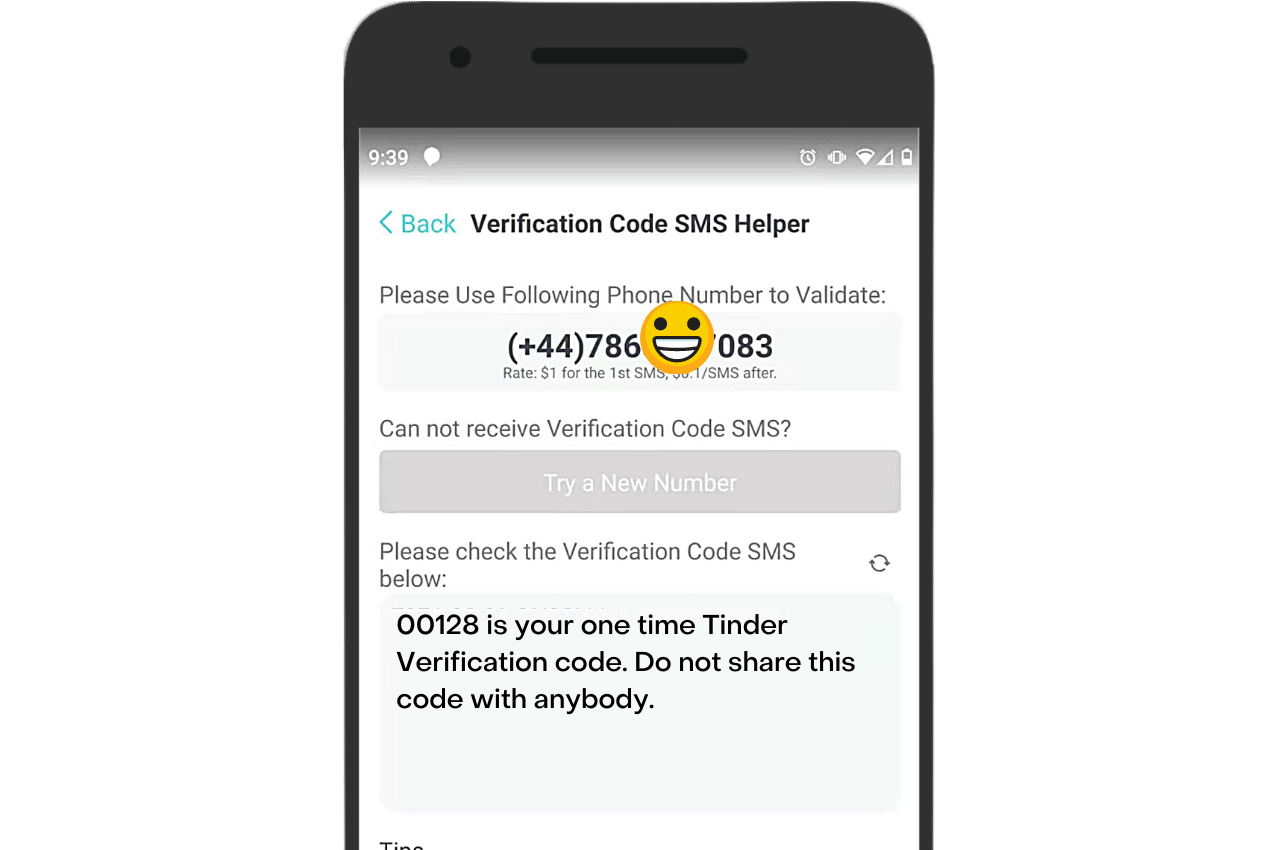 Step 4:
The app verification code will show up in the unfilled text field. Make sure you enter the exact same verification code as shown in the PingMe unfilled text field.
Done with these steps? Woah, you've finally got an SMS verification for any app without revealing your actual number.
Wasn't it easy? What if we say there is an easier way too.
Get SMS verification without downloading the app
Don't want to install the app? No worries, you can use the PingMe Webchat option to receive SMS verification online. All this, without having to bother your device with an extra app installed.
Its web app lets you log in to the account by entering either your email or phone number. Then you will get started with receiving SMS verification codes online.
See, it is easier than you thought it would be!
Can I use phone numbers that are already generated online?
Yes, you can generate any number of your choice to stay private and use it for your safety.
Can I keep generated phone numbers for texting/calling?
Yes, you can keep generating phone numbers as long as you have enough credits in your account.
Ready to get your verification code?
Keep your primary number for those who matter. Using PingMe to get a verification code is fast, safe and secure.
First time users get a gift of $0.2 free credit to use towards getting a verification code.