Top 12 Free Messaging Apps for Android that Actually Work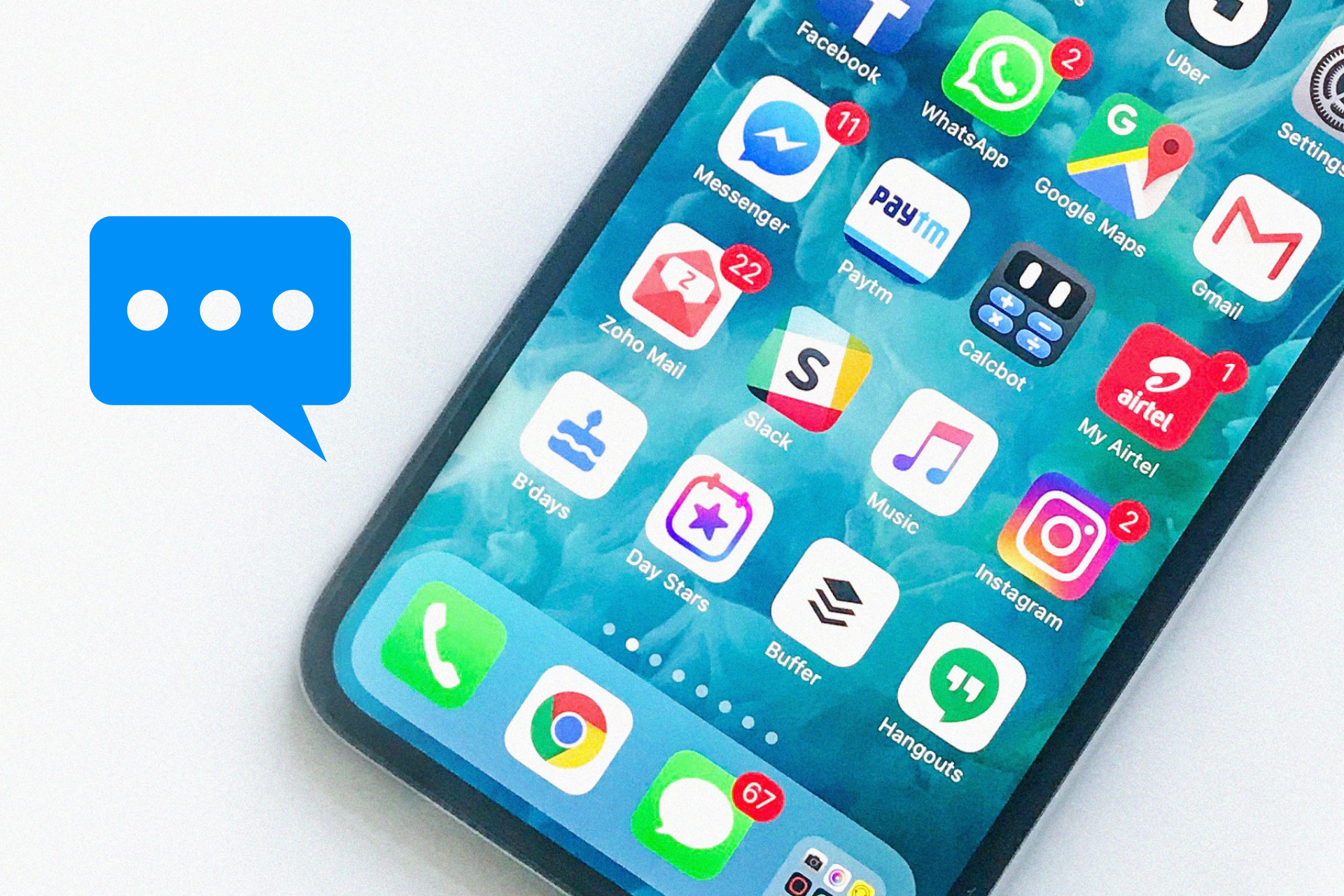 UPDATE:
A new feature on the PingMe app called Verification SMS Code Helper has been added to make receiving verification codes even faster and easier.
User discretion is advised
Want a discount?
For new users only, download PingMe now to get $0.2 free credit towards receiving your verification code.
In this digital world, text messaging has become one of the most common means of communication. With the best free messaging apps for Android, you can do no-wifi/wifi texting and send android messages on the web to anyone, anytime! So, let's go through the following list to discover the best free messaging apps alternative to the built-in default messaging apps.
Top Free to Download Text Messaging Apps Alternatives to Built-in Android SMS App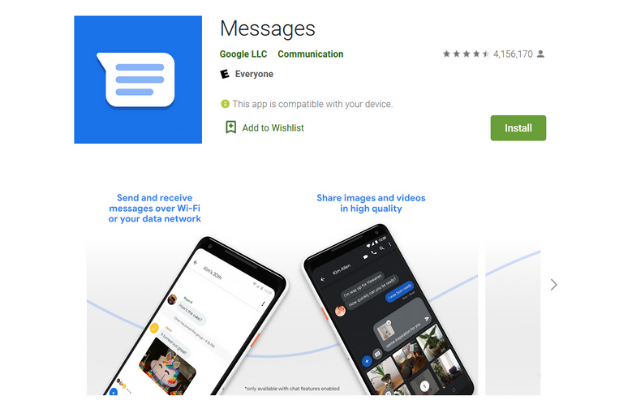 1. Google Messages
Price: Free
As the name suggests, this text messaging app is by Google. It has a neat interface and offers easy-to-use features. You can even send/receive high-resolution videos or photos through this app. There are beautiful themes, attractive stickers, and funny emojis available for group or personal chat to make it user-friendly.
Pros:
· Send or receive free text messages
· Offers a web PC version
Cons:
· Can't schedule messages
2. Chomp SMS
Price: Free (also has paid features)
If you like having your picture in the background of the messages or having different notification ringtones and LED colors, this app is the right choice. It offers a range of customization options. Other than that, it supports dual SIMS, offers a blocking option, a separate app lock, quick-reply popups, and a lot more.
Pros:
· Innumerable customization options
Cons:
· No free international texting option
· The design could be improved
3. Textra SMS
Price: Free or $2.99 for in-app purchases
It is one of the most popular text messaging apps. One of the reasons for its notoriety is you can create your own theme by altering color, font size, background, mode, and a lot more. What's more, you can also block users, use GIFS or emojis, send group messages, and give different users a personalized notification icon. Its users enjoy the support of PushBullet and Android Wear.
Pros:
· Sends scheduled messages
· Provides a variety of customization options
Cons:
· The free version shows ads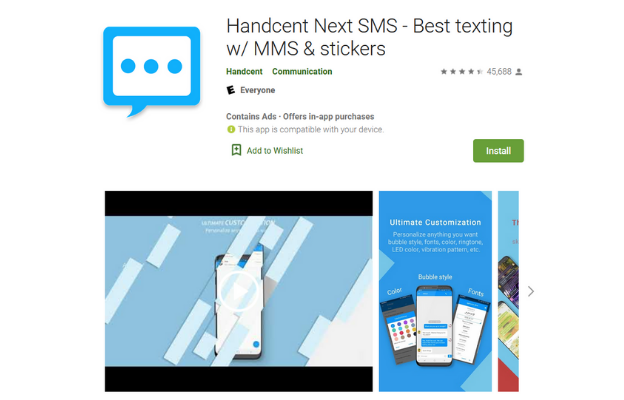 4. Handcent Next SMS
Price: Free (has a paid pro version)
Handcent Next SMS is a decade old app with modern features and display. The app can be customized according to the user's needs and basic requirements. It is great for wifi texting and offers features like different themes, group texting, vcards, a backup system, quick pop-up replies, and much more.
Pros:
· Allows drawing doodles
· Pin preferred contacts on top
· Provides password protection
Cons:
· Not all features are free
· May seem confusing initially
5. Pulse SMS
Price: Free
Pulse SMS was initially named EvolveSMS. You can enjoy its entertaining features even on tablets and computers and send android messages for web. If you are tired of using boring in-build apps that offer little to no customization, this app will help you make texting more fun with its unique features like blocking users, sending delayed messages, searching contacts, etc.
Pros:
· Highly customizable
· Offers countless themes, emojis, and GIFs
Cons:
· Does not provide full support
Free Android Texting Apps that Need Wifi (VoiP)
6. Whatsapp
Price: Free
Whatsapp is one of the most widely used text messaging apps or can be called the ruler of all other similar apps. It is fast, user-friendly, offers call/SMS options, and even blocks users. If you have a wifi connection, you can use it with Windows, Mac, Android, and iOS systems.
Pros:
· Supports free international texting
· Offers great security to its users
Cons:
· Depends on wifi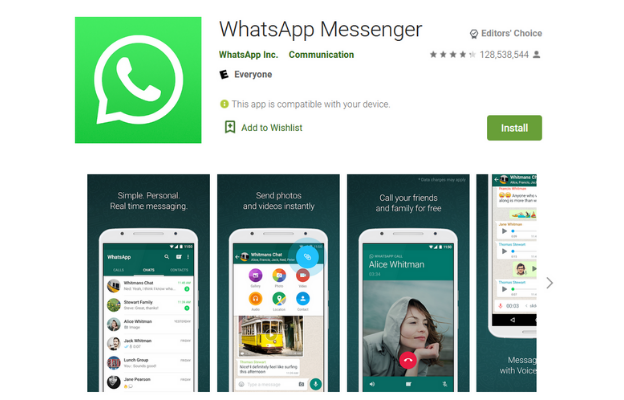 7. Facebook Messenger
Price: Free
Have a Facebook account? Then use this app with the same account to connect with friends and enjoy wifi texting free. It offers all the elementary messaging features. You can also react to your friend's message with an emoji. Or, share music, watch videos together, play games, send voice messages or videos, and a lot more.
Pros:
· No SIM required
· Message anyone on Facebook
· Offers a similar web version
Cons:
· Needs wifi
8. Text Free
Price: Free ($2.99 for the pro version)
What makes it different is this text messaging app offers a second phone number that you can use to make calls and send messages without paying a single penny. All you need to have is a connection to wifi to start enjoying this app. It allows you to send voicemails, block spam, send messages, etc.
Pros:
· Provides free second phone number to call and text from
· Offers end-to-end encryption
Cons:
· Requires wifi
· Lacks modern texting features
9. Viber
Price: Free
Viber is another free text messaging app that you can use to make clear video calls, send voice and text messages. It is great for group chats as it allows the user to create groups of 250 participants. Texts and calls are fully secured with its high-security system. You can even send a private key with your contacts to keep more secrecy.
Pros:
· Provides a second phone number for free
Cons:
· Needs wifi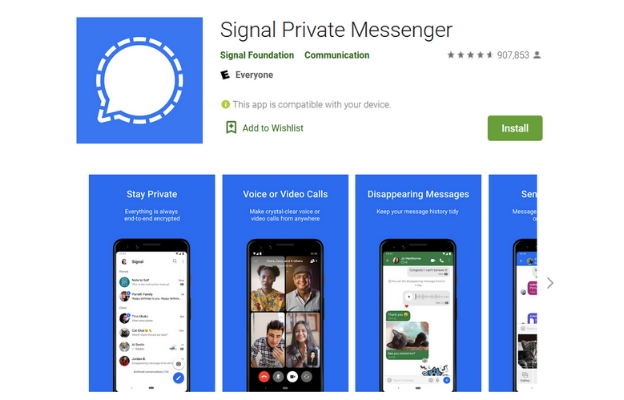 10. Signal
Price: Free
Signal texting app is often recommended as a great WhatsApp alternative. It has some features that are similar to the features of WhatsApp but with a stronger privacy feature. Text messages you send disappear after a certain period of time. For instance, it gives a message status and lets the user know of the other person has received the message or not. You can use it to make good quality video or voice calls.
Pros:
· Desktop app
· Gives the status of a text message
Cons:
· Need wifi
· Offers very little customization
11. Wickr Me
Price: Free (Pro version costs $5 per month)
This wifi texting app is suitable for people who prefer security over other features. Its security system is unique and different from a number of other texting apps. You can also send a video or voice message of fewer than 10 MBs through this texting app.
Pros:
· Offers great security
· Takes little storage
Cons:
· Need wifi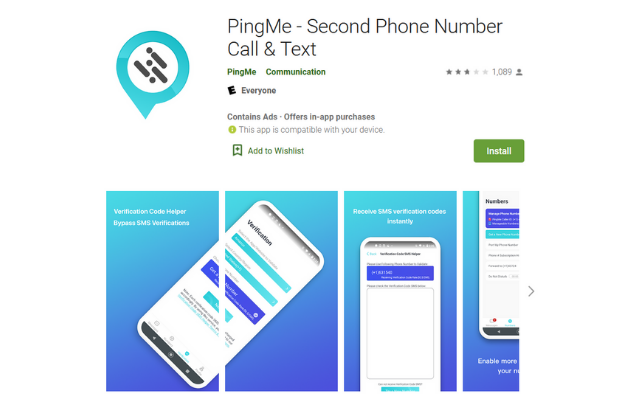 Price: Free(Low price to subscribe to second number)

Want to use multiple numbers from a single phone? Then PingMe is the best choice for you. It offers users multiple temporary phone numbers. If you are unsure whether you should share your main number with a stranger or not, you can use PingMe second phone number app to call or text without fear.
Pros:
· Send text and call using multiple numbers
· Offers full security
· Allows free messaging to PingMe users
· Has a user-friendly web version
· Unlimited text and call plan
· Provides free credits daily
Cons:
· Need wifi
· Send texts at a low price
Google Play Store is full of text messaging apps for Android, but if you want only the best, then the aforementioned apps offer some incredible features that other apps don't have. So, choose any of them to make your texting experience more satisfying!
Ready to get your verification code?
Keep your primary number for those who matter. Using PingMe to get a verification code is fast, safe and secure.
First time users get a gift of $0.2 free credit to use towards getting a verification code.