How to Get Tik Tok Verification Code with a Disposable Phone Number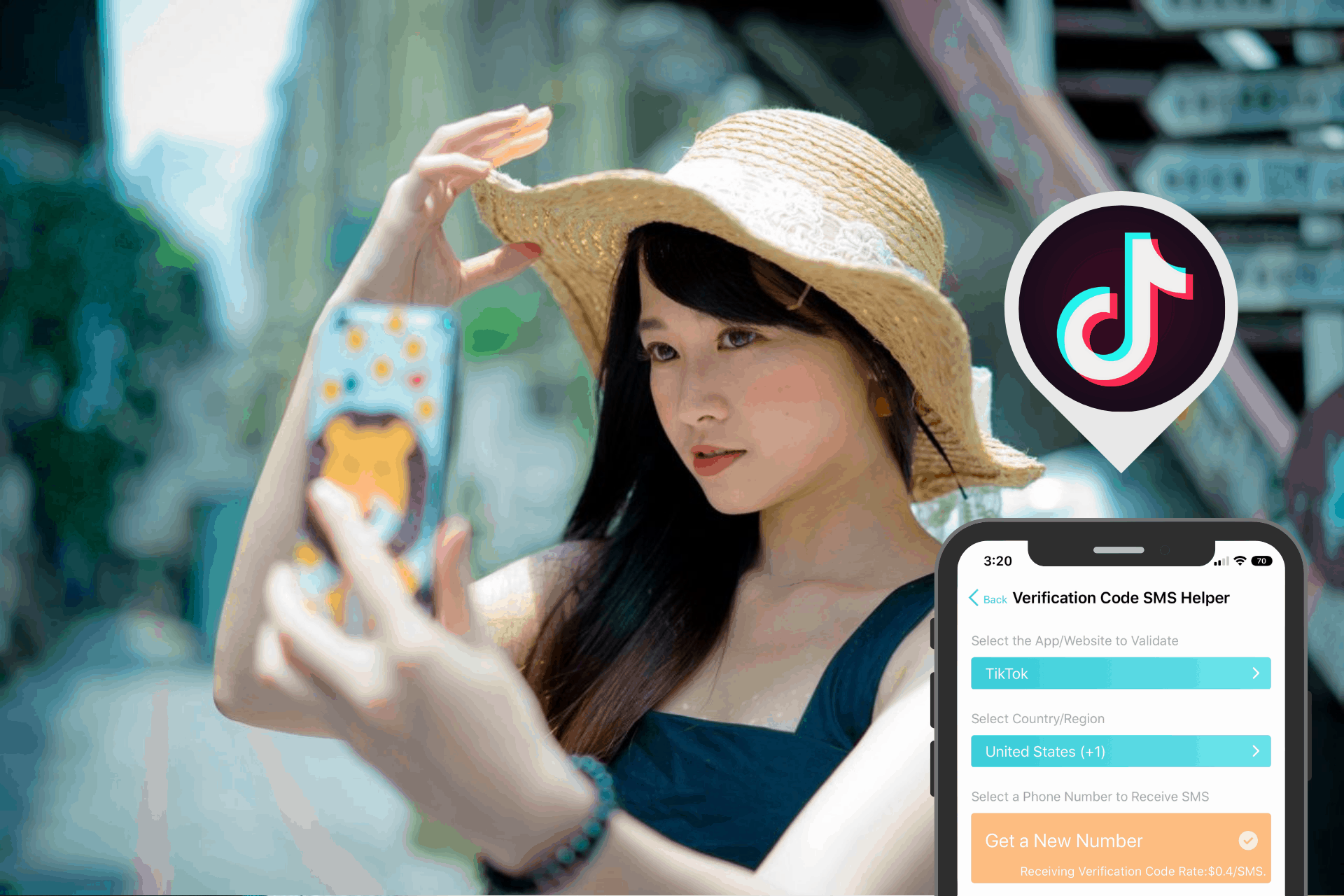 UPDATE:
A new feature on the PingMe app called Verification SMS Code Helper has been added to make receiving verification codes even faster and easier.
User discretion is advised
Want a discount?
For new users only, download PingMe now to get $0.2 free credit towards receiving your verification code.
With more than 2 billion downloads across the world, TitTok has become one of the most famous apps in 2020. According to an estimate, almost 800 million active users are present on the app and the number is growing as you read this blog. Considering such a huge popularity of the TikTok app, one cannot help but create an account on it and see what all the hype is about. TikTok app is a regulated platform which required user ID confirmation through a TikTok verification code sent in the form of a text message on user's phone number.
Although there seems nothing wrong with the TitTok verification code system for testing and validating the users, some people prefer to share minimal personal information online. So, what can you do to receive the verification SMS from TikTok? Can you use a second phone number to get the TikTok verification code text message on your device? It turns out that you can! PingMe is an amazing and innovative app which offers second phone number for TikTok verification and you may even be able to use a third phone number for TikTok verification.
How exactly can you use a disposable phone number to get verification code? Let's begin!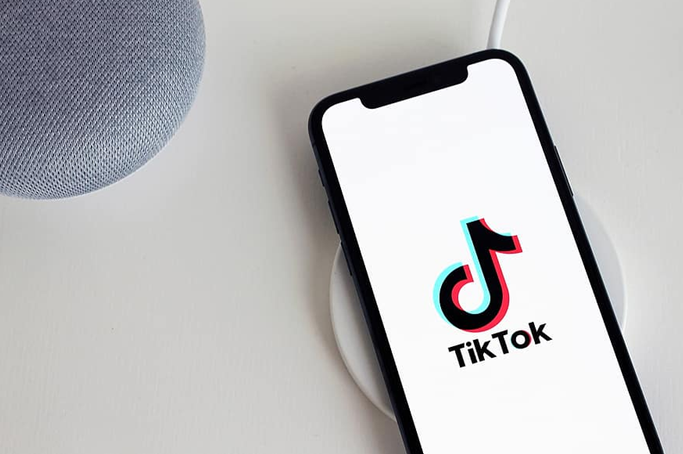 Why Shall You Get a Second Phone Number ForTikTok SMS?
Although using your own phone number is fine for TitTok verification, the use of second phone number for verification purposes is also a good idea. Here are a few reasons as to why people tend to get a second phone number for TitTok verification SMS:
Protect Your Privacy
TitTok is a crowded platform, we all know that. Due to the mass number of users connected with this platform, it is normal to worry about your privacy. Such cases are not new when personal data leaks affected popular personalities and destroyed the lives of common people alike. A second phone number comes in handy when you do not want to put your personal phone number at risk of privacy breaches. You can use a second phone number to keep at bay from intruders and ensure that your personal data does not fall in wrong hands due to some glitch in the system, hacking or negligence on your behalf.
Stay Safe from Cyber Threats
Another common problem faced by online app users are cyber bullying and cyber security threats. Many hackers use your contact details to access your personal account information, your location and even your bank ID. Sharing your private phone number on online platforms like TitTokis never wise as it may fall into wrong hands and it can get too late to mend the rends once the damage has been done.
In this case, using a second phone number works as a shield to guard you against real cyber threats. The second phone number not only circumvents bullying attacks away from you but also misleads the hackers and they end up with nothing by regret after failed hacking and bullying attempts. If you want to keep at bay from threats, hacking, personal information compromising and cyber bullying, using a second phone number to receive TitTok verification text message is a good option.
Personal Preference and Convenience
Societal stigmas are a part of our lives. Although TitTok has gained popularity in teenagers, kids and adults alike, no one can promise that you will not faces stigma when using the app. If you want to dodge the bullet of conservational views and keep away from stigmas thrown at you, using a second phone number can be a great solution.
How To Get Second Phone Number for Receiving TikTok Verification Code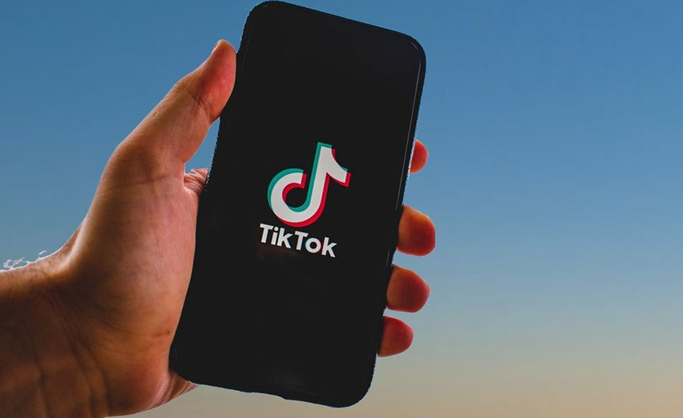 Step 1:
Download the PingMe application. It is available on the Google Play Store and the Apple App Store.
Step 2:
Under the Manage Phone Numbers tab (SIM card symbol), tap on Verification Code SMS Assistant.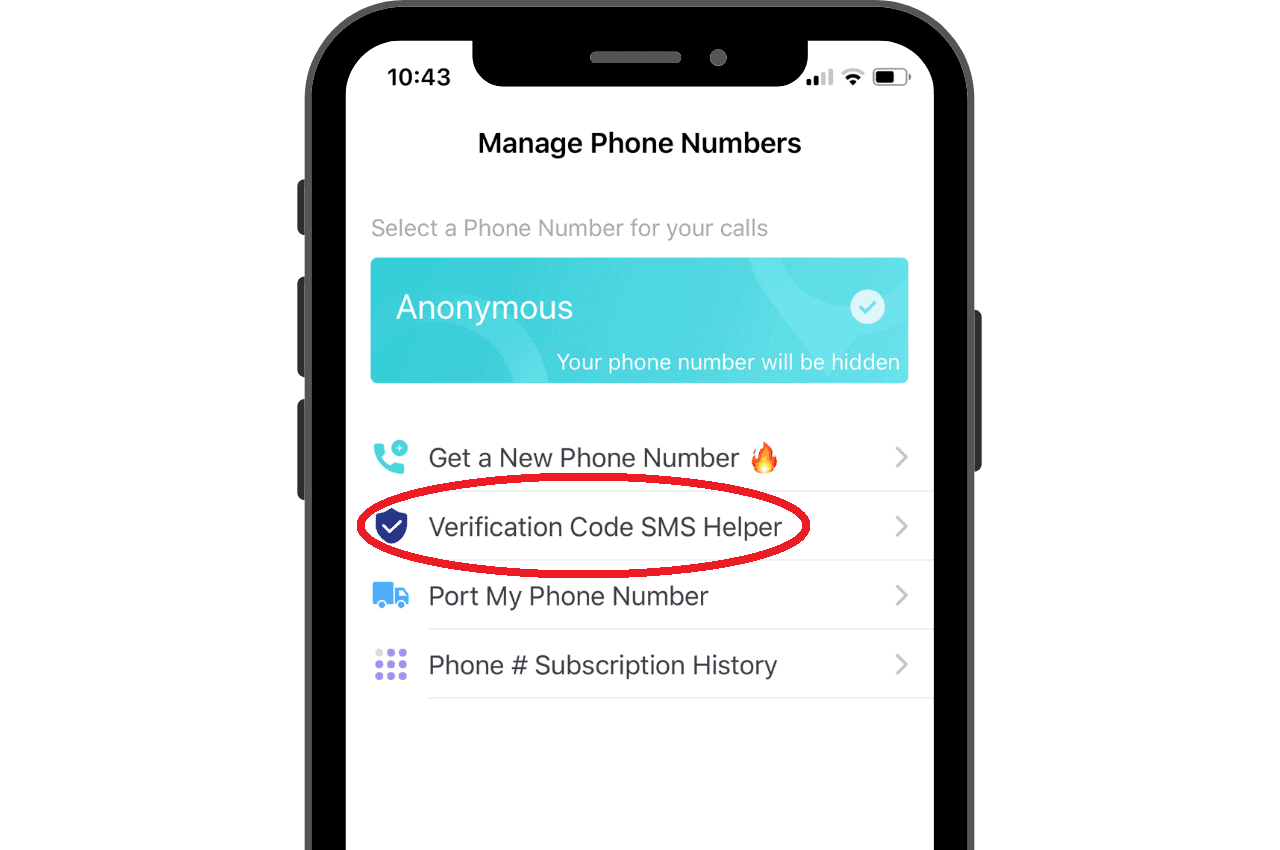 Step 3:
Select TikTok and choose the Country/Region where you want to use. At that point, click Get a New Number then Next.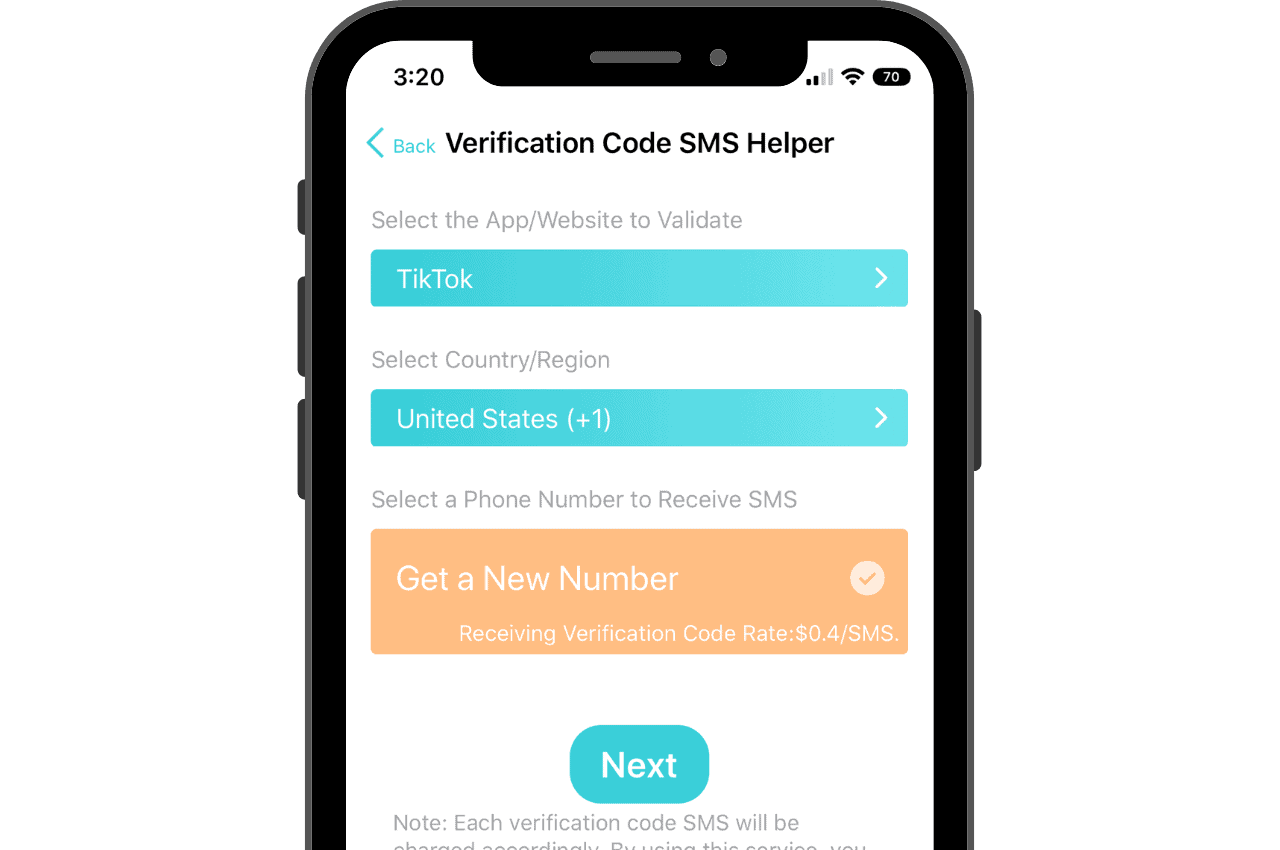 Step 4:
After clicking straightaway, the application should have produced a telephone number for you to get your code from. Enter that telephone number into the application/site you have chosen to get the Tiktok verification code.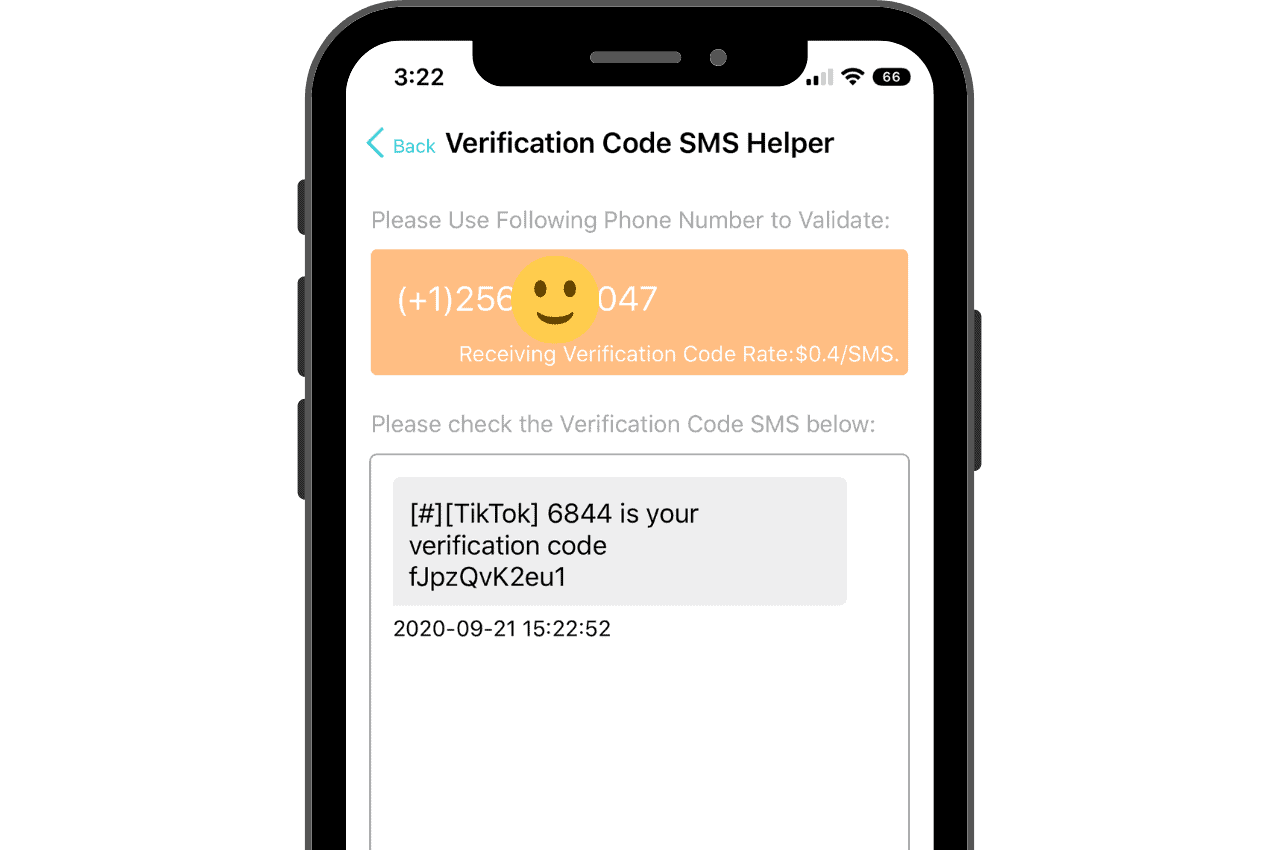 Step 5:
The verification code SMS will show up in the unfilled text field. Put the verification code into your ideal application, and your work is done! If you didn't get the text, tap the 'Try A New Number' button.
That is about it! Congrats on getting your new check code! Should you choose to get another confirmation code, simply finish stages from two through five again, and it will create an alternate number to get the code. You do require credits to utilize PingMe, so ensure you have an adequate parity. However, you can't use a similar phone number for more than one Bumble account. That is the reason why platforms like PingMe bode well. If you need to erase your old profile and replace it with another one, at that point, download PingMe, create a subsequent phone number, register it on Bumble, and consequently, you can discard the old account.
Moreover, your phone number doesn't show up on your Bumble profile. It's simply used for enlistment purposes. A particular case will be if you put your phone number in your profile. Besides registration, it's yours to offer to individuals you want to pick out for a date.
Ready to get your verification code?
Keep your primary number for those who matter. Using PingMe to get a verification code is fast, safe and secure.
First time users get a gift of $0.2 free credit to use towards getting a verification code.