How to Use a Secondary Phone Number to Bypass Cash App Verification Code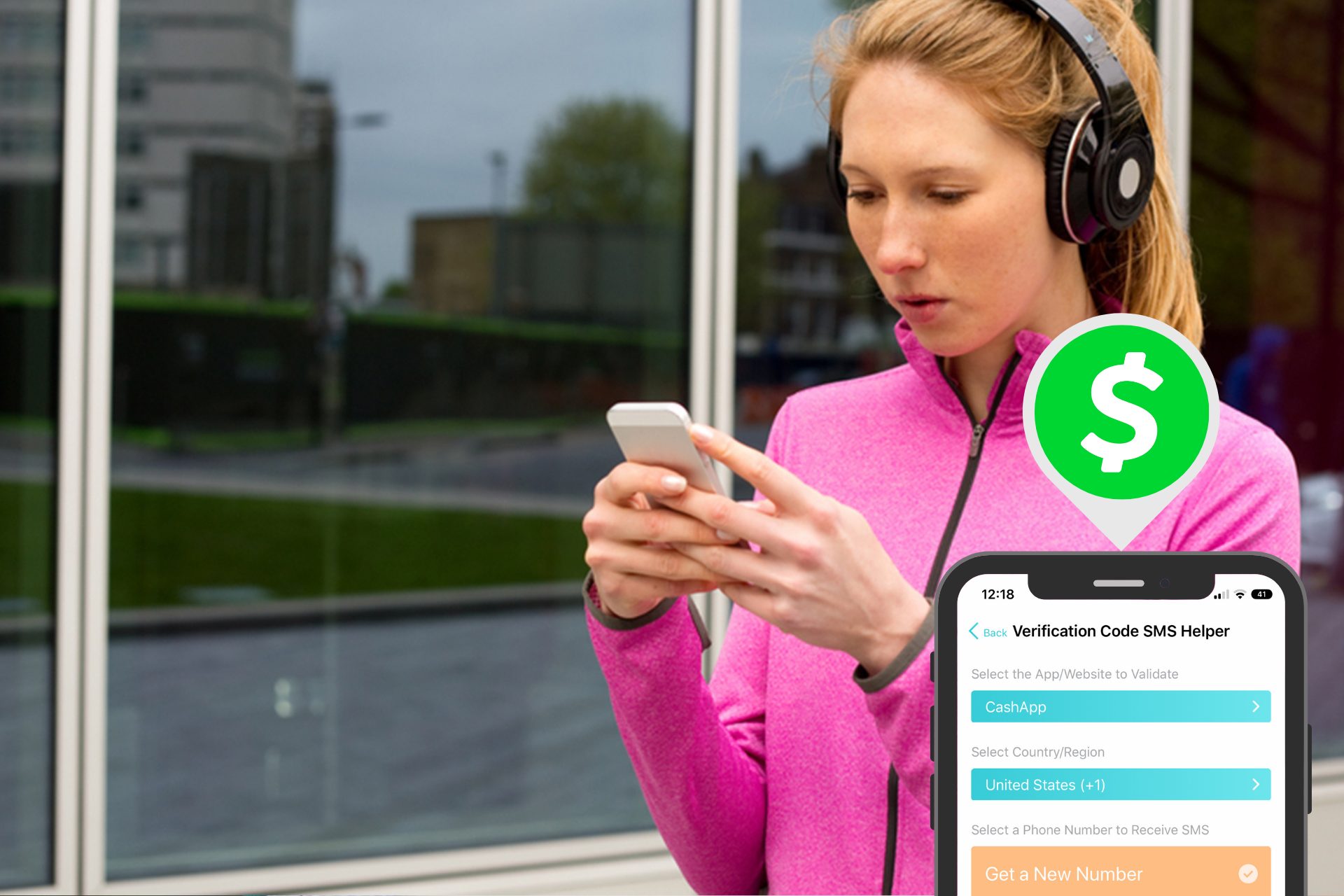 UPDATE:
A new feature on the PingMe app called Verification SMS Code Helper has been added to make receiving verification codes even faster and easier.
User discretion is advised
Want a discount?
For new users only, download PingMe now to get $0.2 free credit towards receiving your verification code.
These days, people like to be cashless and rely on digital payment methods for transactions, like
Cash App
. No doubt, Covid-19 has made the world rely on digital payment methods even more. When you try to create an account on cash.app, you needs to provide your number.
Giving your personal contact number so
readily
to any website or application can bring a lot of risks to your privacy and security
.
To make it a safer experience, I'm going to show you the best method to bypass Cash App's
verification code
using a fake phone number
. Read on to find out how.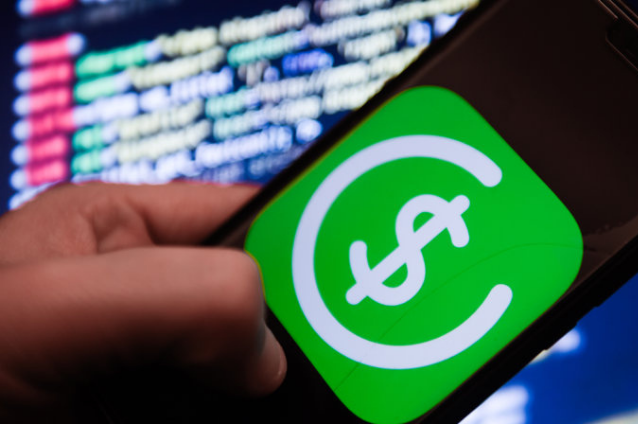 Cash.app or Cash App is an app that allows its users to send and receive cash.
Users can create an account for free, which will then let them immediately receive or send cash to other app users in the same country
.
Once you've registered on Cash App, you can pick out an exclusive or unique username that the Cash.app calls a "$cashtag"
.
Also, users can find other users using their mobile phone number or e-mail connected to their Cash App account
.
Users can add money to their Cash.app account via a debit card from their bank account. They can even transfer money out of your Cash.app account to their bank account, a procedure that takes 2 to 3 days. Cash.app has two main functions – to pay people or get paid. To do either, you begin by clicking the dollar sign symbol "$" located at the bottom toolbar.
Then, enter the amount you want to send or receive and press "Request/Pay." Next
, you will have to enter the username or "$cashtag" of the sender/receiver (email or phone) and process the transaction
.
One prominent feature of Cash App which differentiates it from other digital modes of payment, is its free Visa-certified debit card or cash card
. Send in a request for the card anytime. These cards are operational at ATMs and Brick-and-Mortar retail stores.
When you use the Cash.app, you should be extra cautious of typing your recipients' information. If you send cash to the wrong person by accident, you will lose that money.
Why should you use a secondary phone number to bypass cash.app verification code?
 Sharing your private number or other credentials on dubious websites or apps can be very risky
. You must be cautious when sharing your address, phone number, or emails on these platforms. Private information can leak on these platforms, so act
wisely
.
One way to prevent these things from happening by not giving out your own phone number, but another phone number when registering on Cash App
. Bypass the Cash App
verification code
process by getting a fake or virtual number.
Your phone number and mobile phone contain many personal details that you don't want getting into the wrong hands
.
Otherwise, your personal information can
be used
to fake your identity and access all your accounts
.
What's more? With time, many hackers are getting involved in such processes.
If a hacker has access to all your personal information like your name, address, date of birth, then you can get yourself caught in a lot of trouble
.
A hacker can use this information to get access to your bank accounts by pretending to be you, and if they succeed, they can hurt you bad
.
Worst comes to worst, the hacker may already be using your phone number and answering phone calls that were for you
. The danger is you have no idea what else they may be doing with your personal details.
Thus, it is
highly
recommended to be careful with your private information, especially your phone number
.
How to bypass cash.app verification code?
Now that you are aware of all the risks, what's the solution? Using digital apps is necessary in these modern times, so not downloading any apps is not something any of us want to do. To protect your security when providing details like your personal phone number to unverified apps, we have a way by which you can bypass Cash App's verification code. In order to join any online site or app, you need to verify yourself and a phone number is necessary to receive the One Time Password sent by the application.
The trick to passing
this process without your security and personal data is a fake phone number to
anonymously
register an account on these apps
. With a secondary phone number, you can bypass cash.app
verification code
. This fake number will help you protect all your details.
Moreover, it'll stop cash.app from giving out your number to spammers, phone sales representatives, or hackers who can misuse your number
.
One such excellent application that protects you from all such things and ensures the secure registration is
PingMe
.
The application provides you with
a fake phone number
that you can use to bypass cash.app verification code
.
These are the steps to bypass the cash.app verification code using a fake phone number:
Step 1:
First, you need to download the PingMe application, which is available on the Google Play Store, Android App Store, and Apple App Store.
Step 2:
Open the application, and under the section of Manage Phone Numbers tab, tap on the Verification Code Assistant.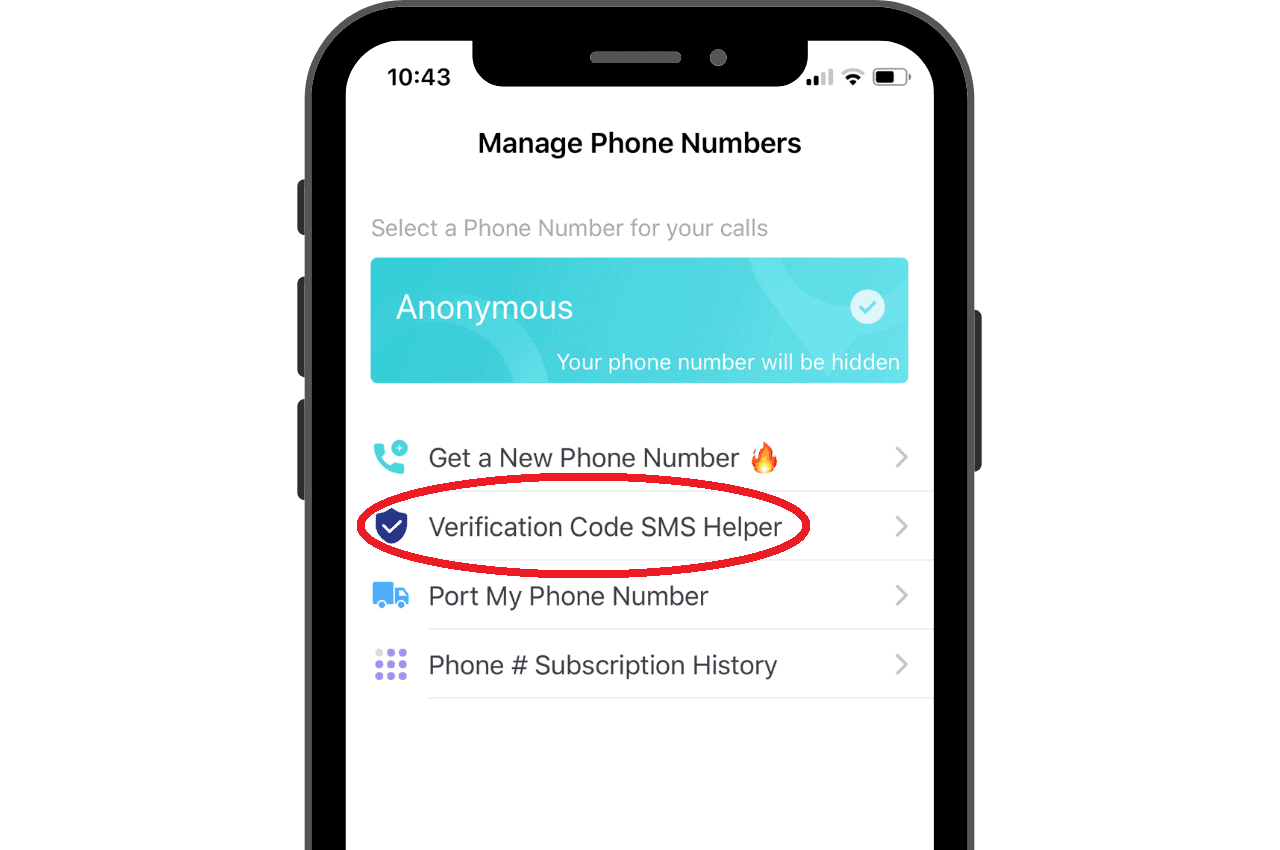 Step 3:
Now select the application or the site you'd like to receive the verification code and select the country/district of yours and a mobile phone number.
Step 4:
Once you are done selecting the country, the application will deliver the phone number you will use to receive the code from. Enter this phone number provided by PingMe into the Cash.app to get the verification code.
Step 5:
Enter the verification code in the text message on the app, and you are done. In case you did not get the number, tap on the 'Try Another Number' option and repeat the process. The steps mentioned above will without fail help you to bypass Cash.app's  verification code.
To conclude, you can bypass Cash.app's verification code even without giving out your real phone number to this app. The PingMe application mentioned above will assist people with protecting their details and credentials. Never risk exposing your personal information to apps again by getting a fake phone number with PingMe.
FAQs about cash.app Verification Code
1. Can you use the same mobile phone number for multiple accounts?
No. However you can use PingMe to obtain another number in order to create another account.
2.What if I do not get a fake phone number for the first time?
You don't need to worry if you did not receive it for the first time. To get another phone number, simply tap 'Try another Number'. Keep tapping the button until you receive a phone number that works.
Ready to get your verification code?
Keep your primary number for those who matter. Using PingMe to get a verification code is fast, safe and secure.
First time users get a gift of $0.2 free credit to use towards getting a verification code.