How to Get Verification Code SMS from Parler App Using a Second Number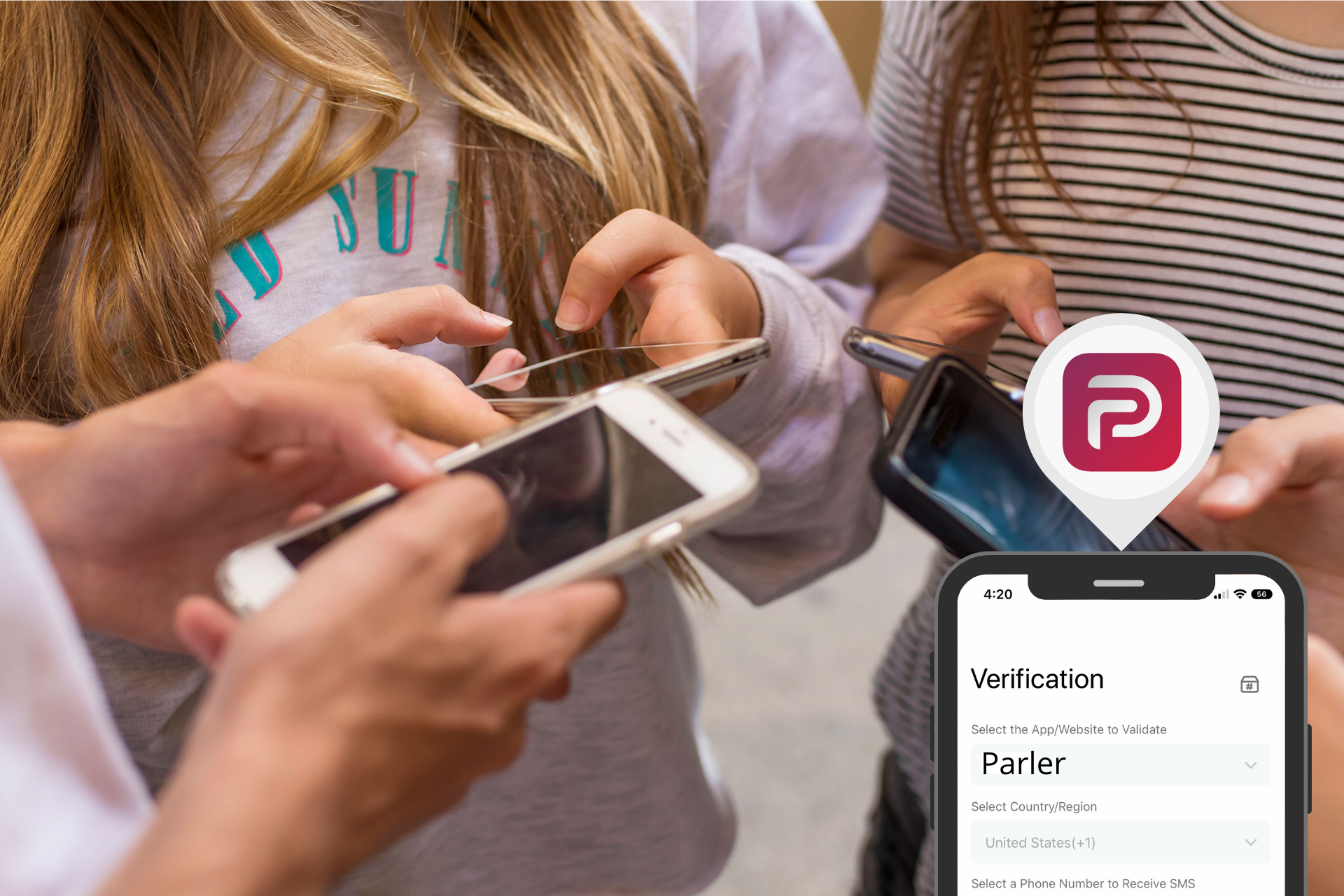 UPDATE:
As of 01/11/2021 Parler App's services has been temporarily by halted. We will be keeping an eye out on future updates and let you know when it's available for use again.
PingMe's SMS Verification Code Helper still works for all the other apps so feel free to continue using it to send/receive texts.
User discretion is advised
Want a discount?
For new users only, download PingMe now to get $0.2 free credit towards receiving your verification code.
Parler app is an American social networking platform that was first launched in 2018. It is a micro-blogging platform for those looking for alternatives to Twitter, etc.
Twitter-like platforms flag or delete content for breaking their data sharing policies. But, nothing like this happens on Parler app. It does not filter the content and allows users to publish posts without checking facts.
During the 2020 elections, it got popularity among Trump's supporters. It happened when Twitter flagged Trump's tweet for spreading misinformation. Trump's supporters accused that platforms like Twitter, Facebook, etc. are targeting conservatives. They also said that such platforms are creating new rules that are against them.
Google's Play Store and App Store removed Parler for not having moderation policies. However, you can still download the APK from here.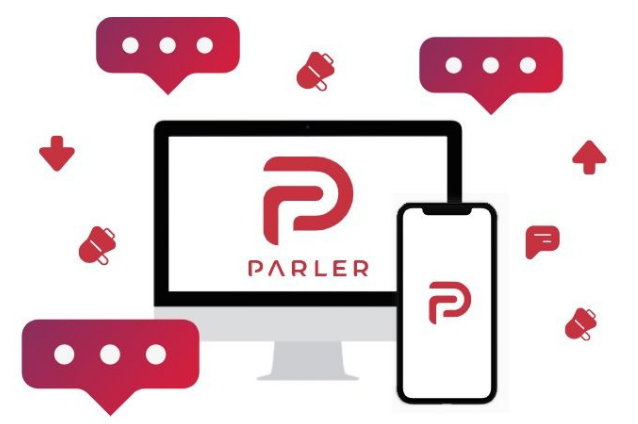 How to Get Verification Code to Register on Parler App Using a Second Phone Number
Are you hesitant about sharing your personal number on the internet? Want to get a verification code to register on Parler without using your primary number? Then get a temporary number as a secure alternative.
You can get this secondary number through different apps like PingMe. PingMe will help you to have SMS verification by putting in the temporary number. It may also provide you protection from spammers, hackers, etc.
You can get a secondary number through PingMe app by following steps mentioned below.
STEP 1:
Download the PingMe app. Based on your convenience, you can get it through the Android App Store, Google's Play Store, or Apple's App Store.
STEP 2:
Once you have downloaded the app, open it and select the verification tab. Choose the second option provided in this tab. Now fill in the information needed to get a second phone number. For Parler app, write/select Parler app under the option 'Select the App/Website to Validate.'
In the second option, that is 'Select Country/Region,' enter your country or region name. In the last option, you can select the phone number to get SMS.
Step 3:
Select the 'Generate Phone Number' option. You will receive a second phone number from PingMe. You can use to get verification code for Parler app. So, open Parler app and enter the second phone number you just received from PingMe.
Step 4:
You will soon receive a verification code in the text area that's currently empty. Now use this code to get your verification process for Parler all done. If you still have not received the verification option, choose the 'Try a New Number' option. You will get a new number for SMS verification.
How to Get Verification Code Online Without Downloading Any Apps
You can get a second phone number even without downloading any apps. For this, you will have to visit this link and provide general information.
Step 1. Enter the URL https://messages.pingme.tel/ and visit this page.
Step 2. Put your email address under the option 'Email Address.'
If you do not have an email or do not want to provide it, you can use your primary number in its place. Enter your number under the option 'Primary Phone Number.'
Step 3. Click on the verification code tab.
Step 4. Select the application (Parler) whose verification code you want to receive. Select the country name to have a second phone number that is country or region-specific.
Step 5. Choose a phone number and click next.
Step 6. Open the Parler app and enter the phone number you have just received from the PingMe. Get the SMS verification and complete the confirmation process successfully.
Optional:
You can use the same number in the future to receive different verification codes. Subscribe to the phone number to avail of this service and use it in the future, as well.
Using Parler app is as simple as using any other social networking platform. Here is all the information you need to create your new account on Parler and start using it like a pro.
Creating a Parler Account
Open the app after downloading it. Then select your favorite color (which will become the color of its background).
Create Parler account by providing the basic information.
Accept their terms and conditions.
Enter Captcha to show your identity.
Main setting tab will be on the top left corner of the screen. Click on this setting menu to change settings as per your desire.
Your Parler account is all set. So, use it as you like!
Your profile picture, username, the number of followers, and comments will be visible on your profile page.
Moderation Setting Option
Parler moderation setting allows you to mute profiles, comments, and information. You can mute info that you do not want to receive. You can activate it through the following steps.
Click on the menu that is present below the profile icon. You will find a 'Moderation' option there.
'Review Comments' option will allow you to mute and approve the pending comments.
With 'Word Filters' option, you can mute a comment such that it is only visible to you and the commenter.
'My Violations' option lets you see how many times you have violated the rules and policies of Parler. Your profile will get deleted after receiving 20 points for violation.
Conclusion about Parler Verification Code
You are no longer restricted to using a primary number for getting a verification code. Applications like PingMe provide their users with second phone numbers. You can use the number for SMS verification anytime, anywhere, as you want!
1. Who Owns the Parler App?
John Matze, Jr. and Jared Thomson founded Parler app in 2018. An angel investor provided investment for this project. Matze told the media that Rebekah Mercer is the top investor for their company.
2. Where to Download Parler App for Android?
Parler app was initially available on Google's Play Store and App Store (Android and iOS, both). Later, app stores remove it for not having reliable moderation policies. But, you can download its APK through this link.
Ready to get your verification code?
Keep your primary number for those who matter. Using PingMe to get a verification code is fast, safe and secure.
First time users get a gift of $0.2 free credit to use towards getting a verification code.