How to Get SMS Verification from Wish Using a Second Phone Number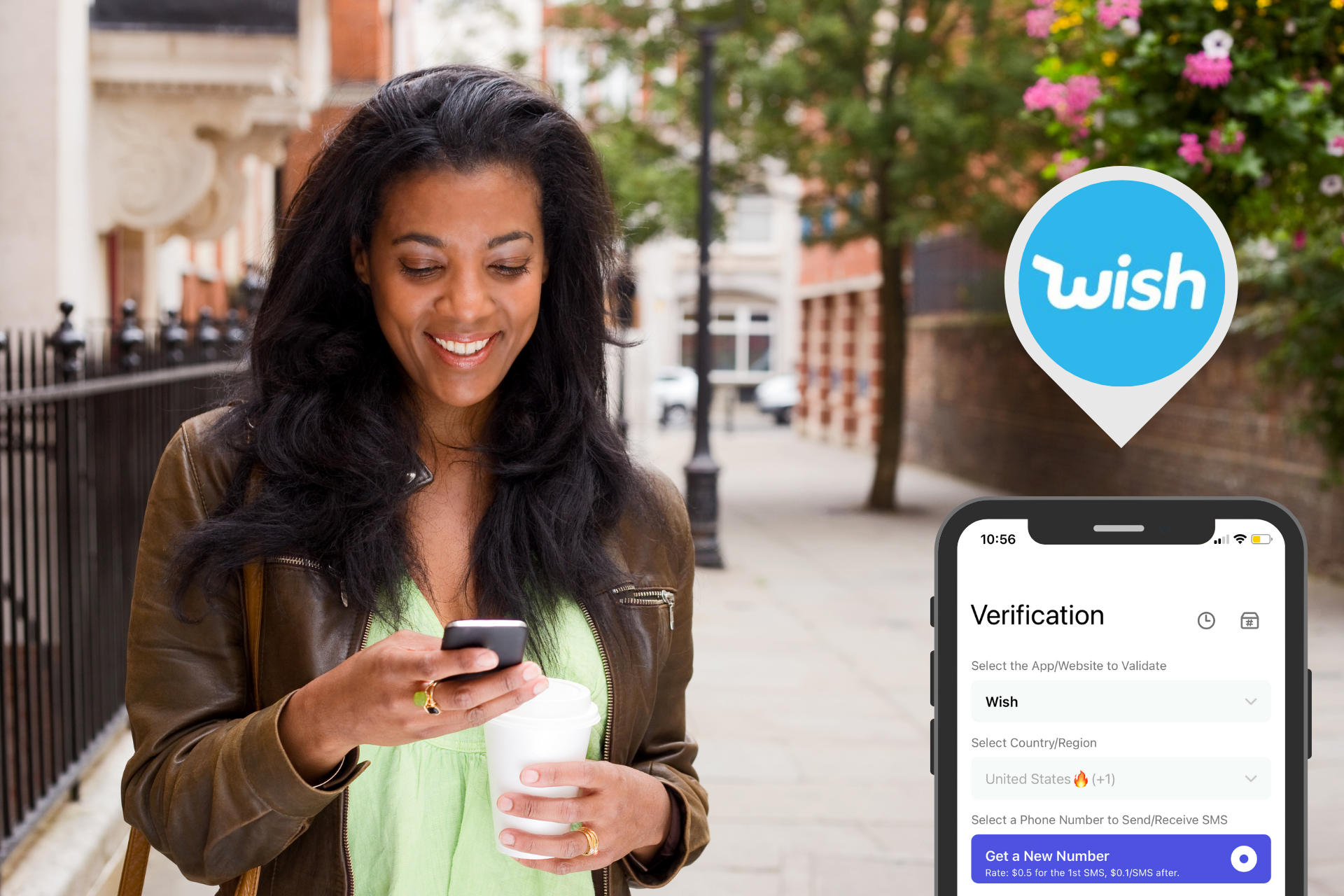 UPDATE:
A new feature on the PingMe app called Verification SMS Code Helper has been added to make receiving verification codes even faster and easier.
User discretion is advised
Want a discount?
For new users only, download PingMe now to get $0.2 free credit towards receiving your verification code.
Do you want to buy on the Wish shopping app and use a Wish second phone number for Wish SMS verification? Now, you can install Wish application and have a Wish app login in a few minutes.
Follow this simple 5-step guide to get a Wish number using the PingMe app.
What is the Wish Shopping App?
Wish is an e-commerce platform founded in 2010 in America. It connects sellers to buyers. Sellers can install Wish application and list their products directly on it. After a Wish app login, buyers can buy products by connecting to sellers without a middleman.
Following are some of the features of the Wish app that all of its users should know.  
Wish app reviews allow potential customers to learn the authenticity of sellers. They warn people if the product is of poor quality. This saves money and time for the buyers.
You need to have a Wish app login and create a profile to use this marketplace. You will not be able to see deals if you do not have a Wish account.
According to the Wish policy, you can return a product and request a refund within 30 days of purchase. After sending a refund request, you will get a response within 72 hours.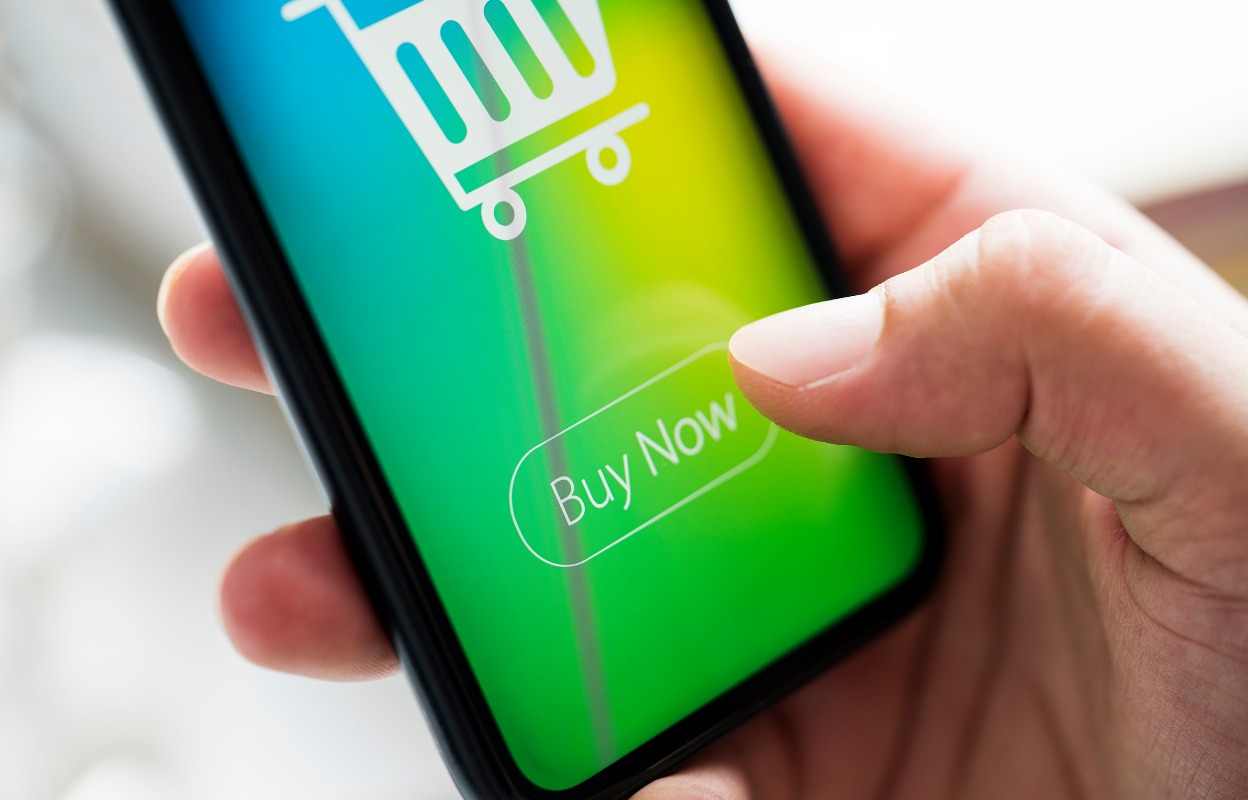 Benefits of Using the Wish Shopping App
There are many benefits of using the Wish shopping app. You should install Wish application and enjoy its benefits after the Wish app login.
User-friendly App
The Wish shopping app has a clean interface. Its users can search for any item in a few clicks. It gives both sellers and buyers a happy selling and buying experience.
Offers a Huge Variety of Items
One of the best things about the Wish shopping app is that you can buy almost anything through it. There is a huge variety of items available on Wish. Some examples of these items include electronics, home décor stuff, gadgets, clothes, shoes, jewelry and much more.
Gives Rewards
The Wish shopping app has an amazing reward program. You can earn your first reward if you install Wish application and have a Wish app login. The discounts you earn are also applied to the items you buy automatically.
Items are Available at Reasonable Rates
People enjoy cheap items on the Wish app. Since you get connected to manufacturers directly, you get items at affordable rates.
Bypass Wish SMS Verification with a Virtual Phone Number
Every year many internet users get scammed and lose their hard-earned money. Their sensitive information can also get leaked. People may experience such unfortunate incidents when they share information such as a personal number on online platforms.
Therefore, you should avoid putting your number on the internet to stay on the safer side. If you really have to use a number, then use a virtual number. You do not have to get a SIM card for it. Simply download a second phone number generating app and buy the number at affordable rates.
Here is the guide to receiving a second phone number using the PingMe app.
Step 1:
Download and install the PingMe app on your phone. PingMe is a virtual phone number generating app. You can buy a phone number through it and use the number to make/receive calls, SMS, and MMS. You can download PingMe from the App Store as well as Google Play Store. This user-friendly app will help you get Wish SMS verification at reasonable rates.
Step 2:
Open the second phone number generating app aka PingMe, and tap "Verification" option. You will find this option in the navigation bar.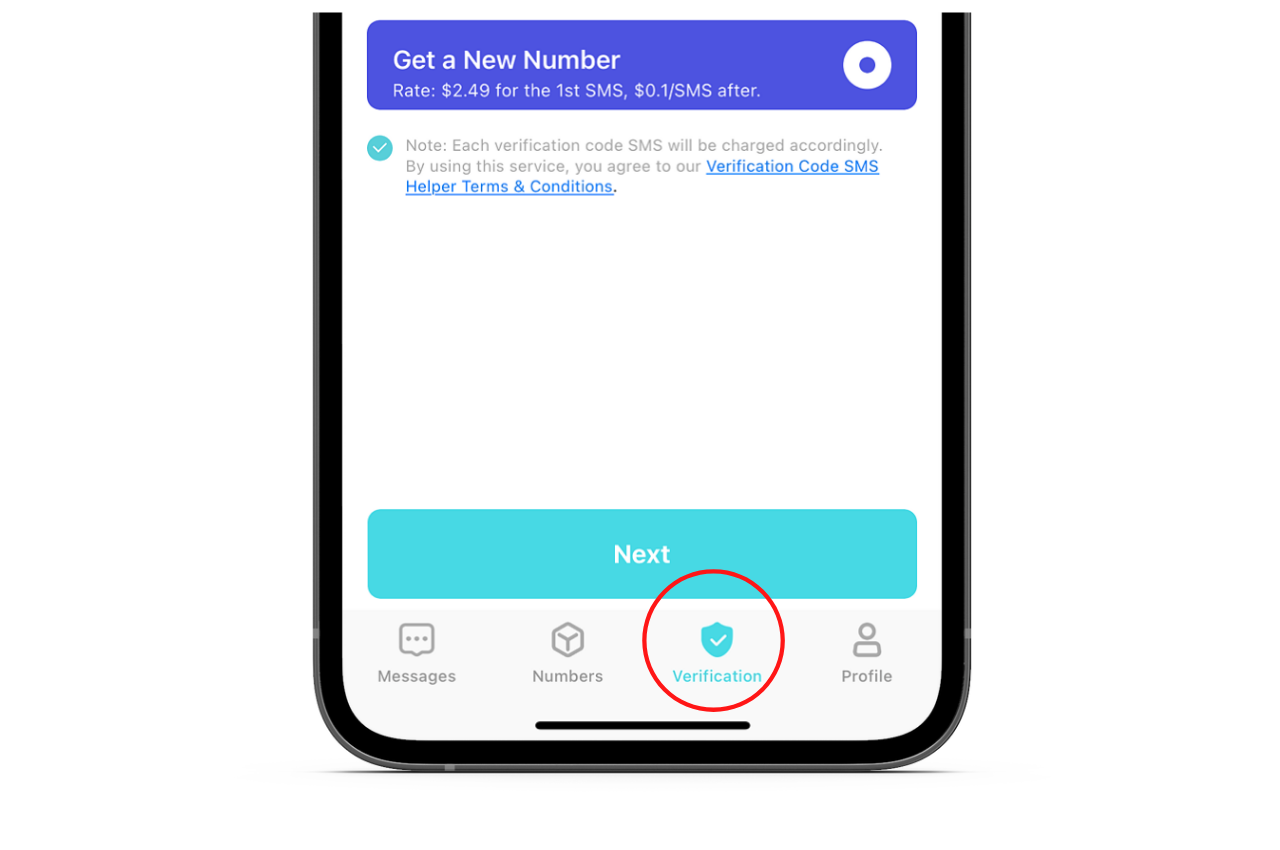 Step 3:
After tapping on the "Verification" option, a new screen will appear on your phone. On it, you will find three empty options that you need to fill correctly to get Wish SMS verification. Enter the correct name of the Wish shopping app in the first option, which is "Select the App/Website to Validate."
Now, move to the other options. Enter the country name in the "Select the Country/Region" option. Make sure you enter the country name whose Wish second phone number you want. After this, tap on the "Select the Phone Number to Receive SMS" to have Wish SMS verification and Wish app login.
In the end, tap on the "Next" button to get a Wish second phone number.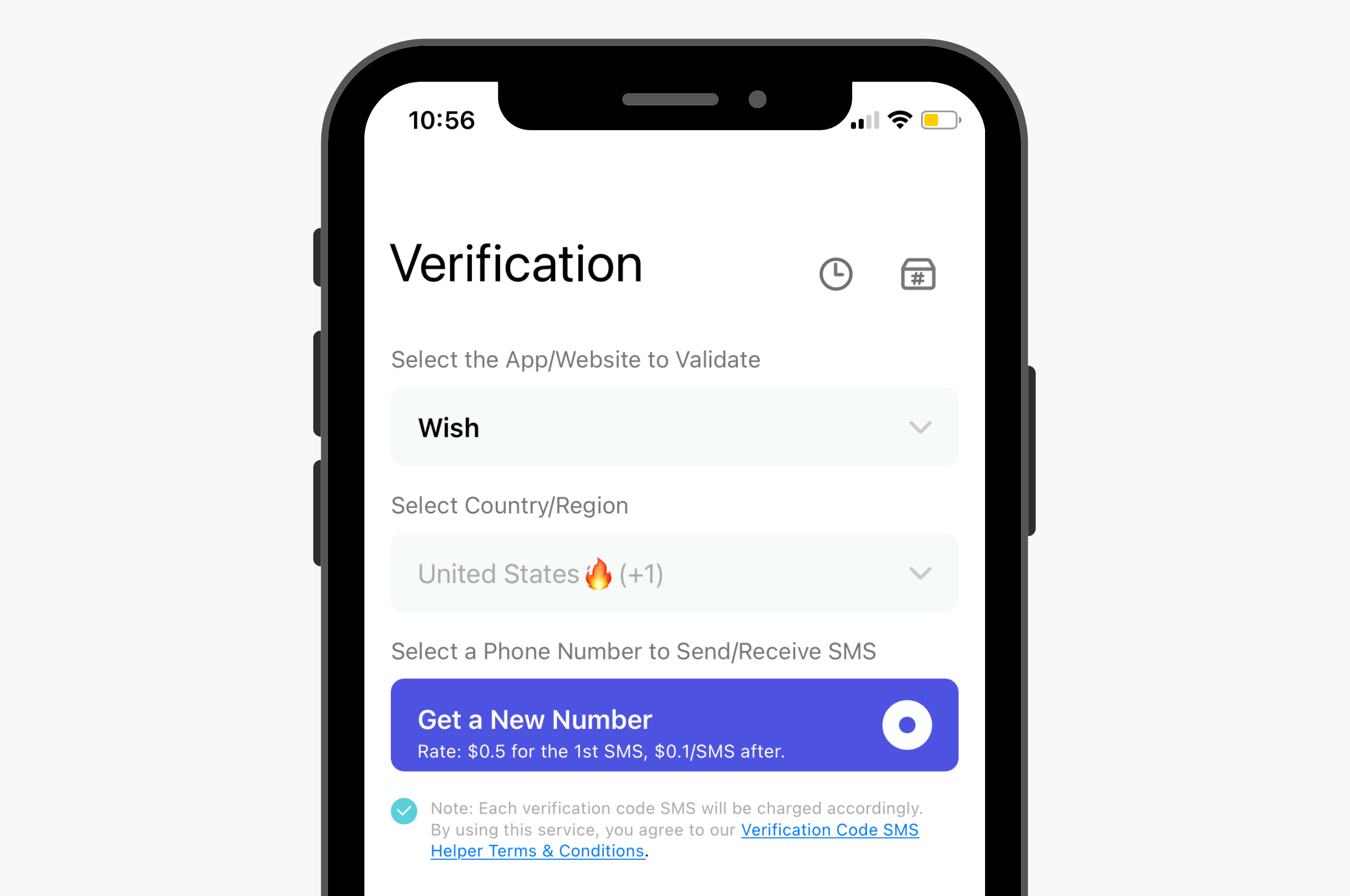 Step 4:
A Wish second phone number will appear on your screen in a few seconds. Note down this number. Next, download the Wish shopping app. Then, install Wish application. Start verifying your Wish profile after Wish app login. Enter the Wish second phone number in the verification settings to receive Wish SMS verification.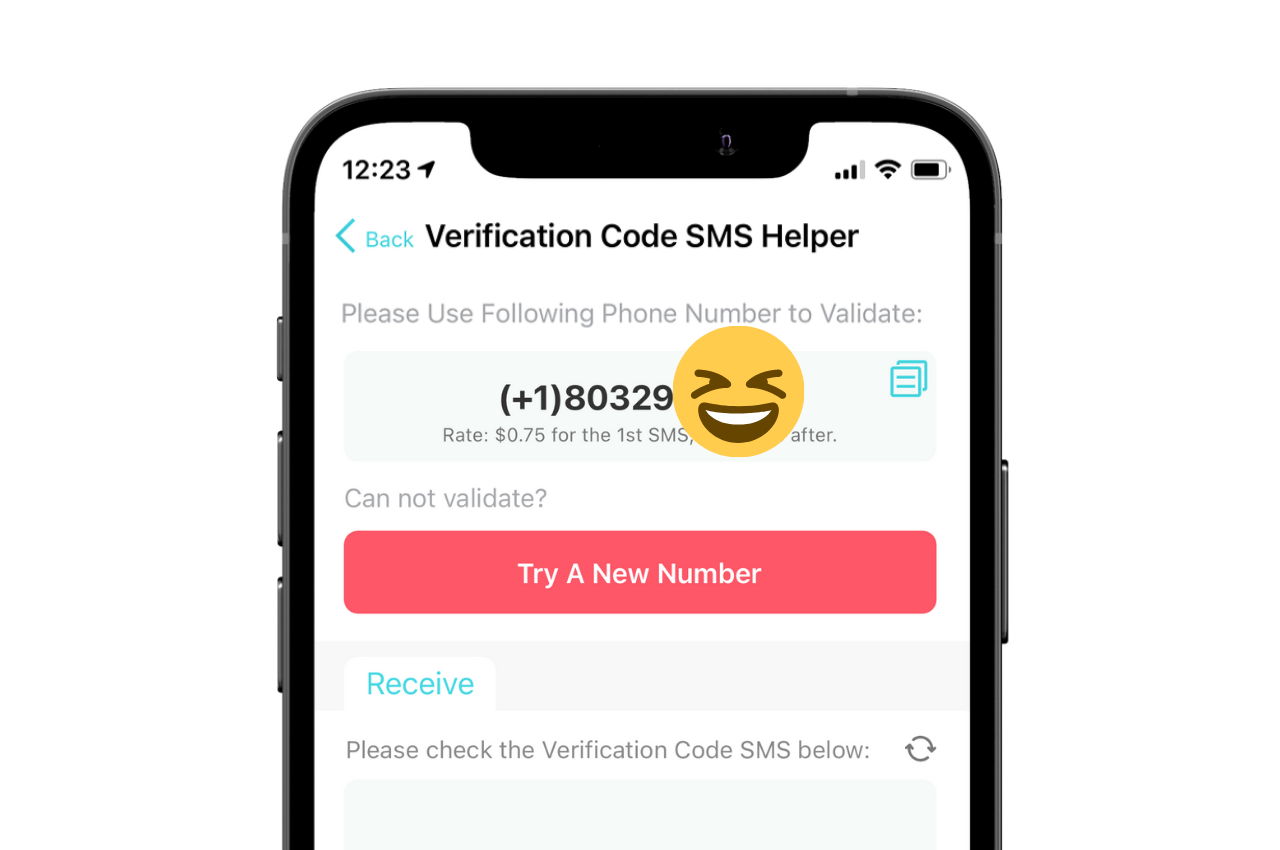 Step 5: 
Next, the Wish shopping app will send you a verification code in a few seconds. You can find this number in a box titled "Please Check the Verification Code SMS Below."
Copy the code and then paste it to Wish verification settings. The Wish shopping app will verify your account soon. Congratulations, you are free to sell or buy products on this shopping app as you want.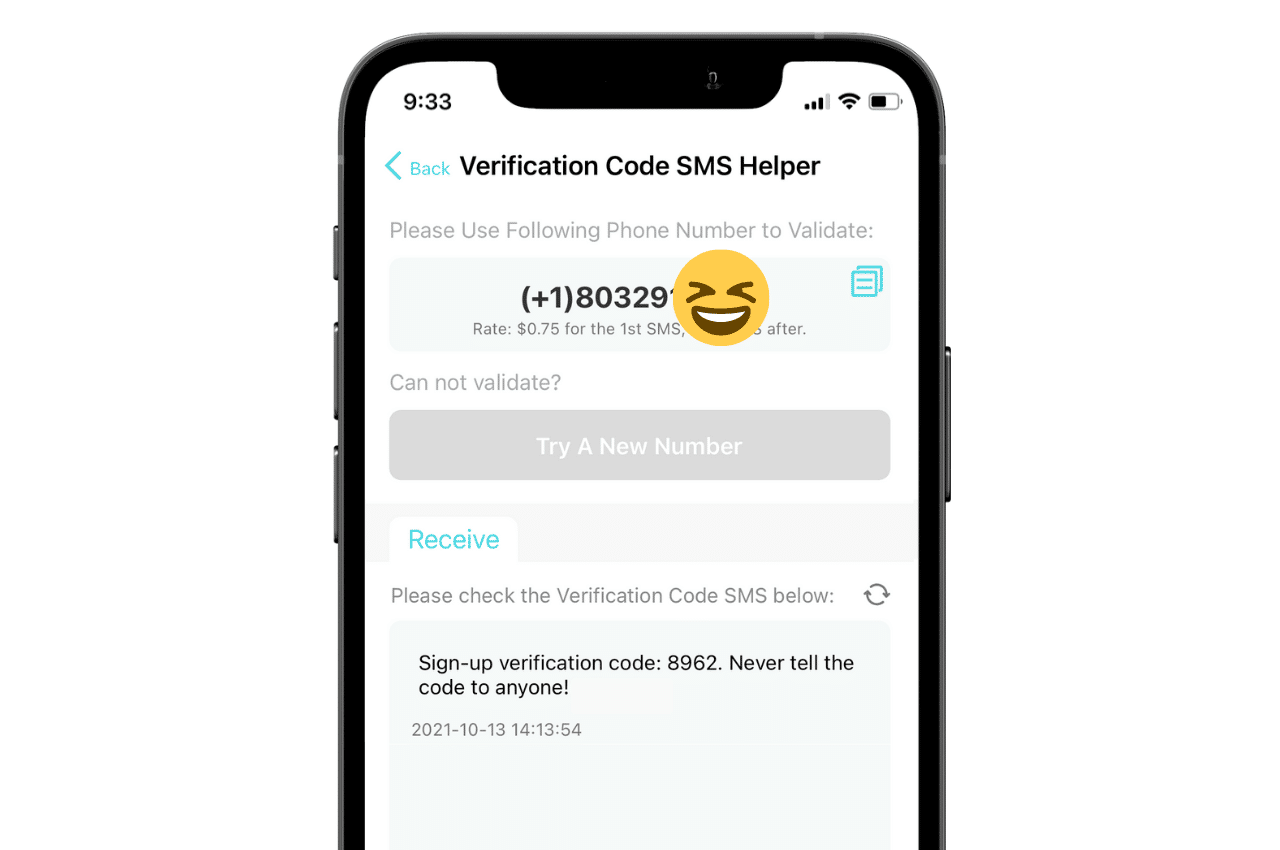 Get Wish Verification Codes Online
Some people may not be able to download the PingMe app. It may be for not having a phone or due to low phone storage. Whatever the reason is, you can still request PingMe to generate a Wish second phone number for you.
For this, you need to go to the PingMe WebChat (click here to open the WebChat). Next, enter the required information and then request a Wish second phone number.
You can request a virtual number for apps other than Wish, as well. To do this, you need to visit the PingMe help center.
FAQs:
Is Wish a legit app?
Wish is a legit app like other popular e-commerce apps. It has authentic sellers. However, you should still be cautious and check product reviews and seller profiles before making a purchase.
Is shopping on Wish safe?
Shopping on Wish is completely safe. It uses standard safety protocols to protect the data of its sellers and buyers.
Ready to get your verification code?
Keep your primary number for those who matter. Using PingMe to get a verification code is fast, safe and secure.
First time users get a gift of $0.2 free credit to use towards getting a verification code.