How to Get SMS Verification from Taobao Using a Virtual Phone Number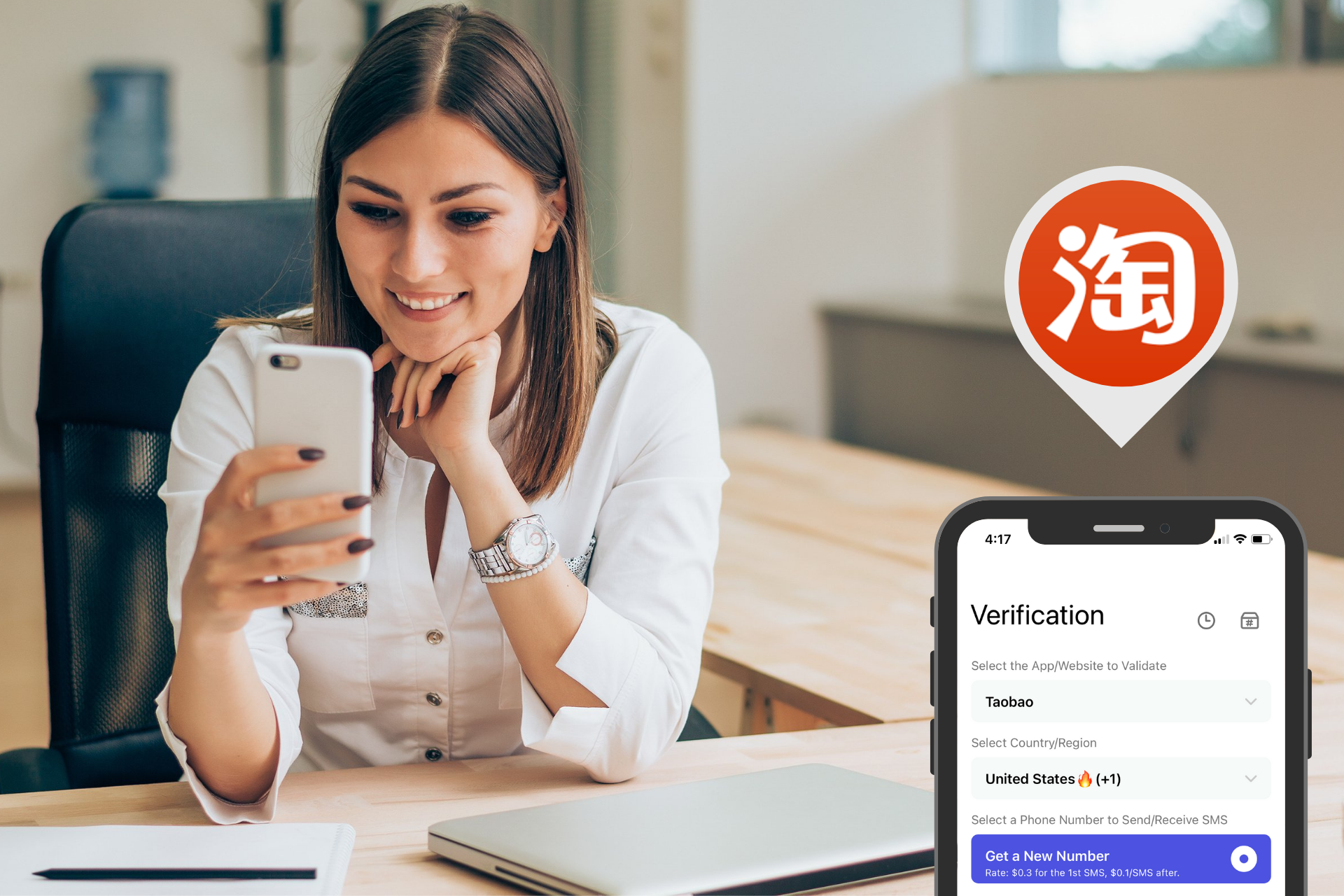 UPDATE:
A new feature on the PingMe app called Verification SMS Code Helper has been added to make receiving verification codes even faster and easier.
User discretion is advised
Want a discount?
For new users only, download PingMe now to get $0.2 free credit towards receiving your verification code.
Why Do People Like Using Taobao?
Taobao is a Chinese marketplace, introduced in 2003 by Alibaba. Its headquarters are located in Hangzhou. It has millions of users. Taobao was ranked as the 8th most visited worldwide website in 2021. Also, It promotes consumer-to-consumer retail. It provides growth opportunities to small businesses and entrepreneurs. It is available in Chinese-speaking areas and abroad.
Sellers can sell their products in two ways. One way is to add a fixed price and sell at the fixed rate. The other method is having an auction. The Taobao online stores offer their customers an express delivery service. As a buyer, you can verify the credibility of a seller by reading comments, reviews, etc.
Taobao had more than 1 billion product listings in 2016. It's helpful features attract buyers and sellers from many regions.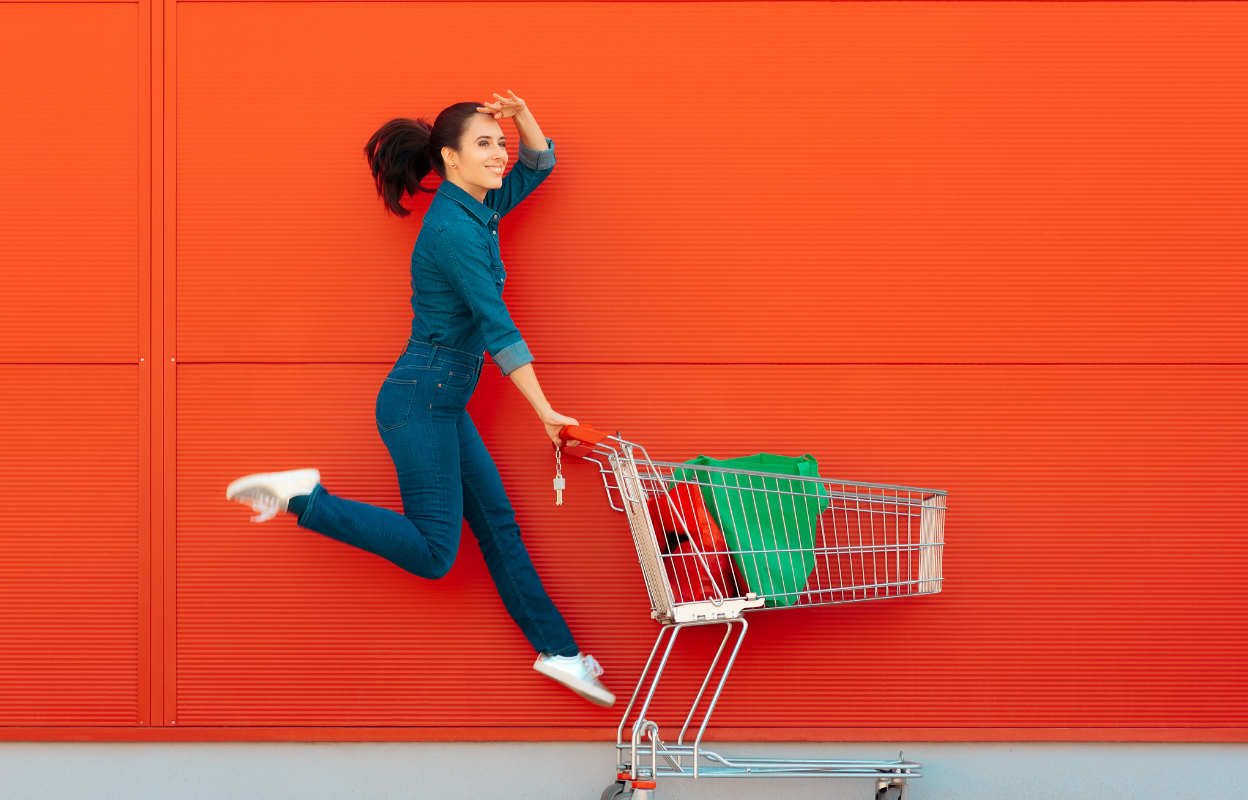 Benefits of Using Taobao
People like Taobao for the following reasons.
Several Options to Choose from
You will find a huge variety of every product that you are interested in. This platform sells almost everything that people use in their daily lives.
Affordable Prices
Product prices are quite cheap at Taobao due to several reasons. Low labour costs, low raw material prices, and high Taobao competition are the causes of low rates. You should compare prices from different sellers before buying a product.
Unique Products
Taobao offers crazy and unique stuff at affordable rates. You can find pillows of food shapes and even rent-a-date service.
Amazing Sales, Events, and Deals for Buyers
Taobao hosts many events and offers deals to its customers to attract more buyers. You should keep an eye on the current sales and events to get a chance to buy products at very cheap rates.
Tips for Taobao 11.11 Singles' Day Sale
It is one of the most popular Taobao sales. It occurs on the 11th of November every year. Keep the following tips in mind to get the most out of Taobao 11.11 Singles' Day Sale.
Use the platform before the sale to familiarize yourself with it. Check different stores and find the most reliable ones. Note their names so that you can easily find them during the sale.
Use Google translator because most of the product descriptions and other stuff will be in the Chinese language.
Get your shopping list ready beforehand and create an account before the sale starts.
Keep different payment cards ready.
Get discount coupons before the sale starts.
Bypass Taobao SMS Verification with a Virtual Phone Number
Due to advancements in technology, online scams and frauds have become quite common. Sharing your personal information on an online platform can put you at risk. If possible, try to use a virtual phone number when creating an account on an online platform. It will keep your personal number protected from hackers and scammers.
You can get a virtual number using the PingMe app. The whole process of getting a Taobao verification code consists of the following 5 simple steps.
Step 1: Download & Install PingMe
PingMe is a free iOS and Android app. You can download it from the Apple Store and Google Play Store. It is free to download and is lightweight. Install the app to your device to have Taobao SMS verification.
Step 2: Select Verification Option
Open the PingMe app. Tap the navigation bar located on the homepage. Scroll through the options and tap on the "Verification" option.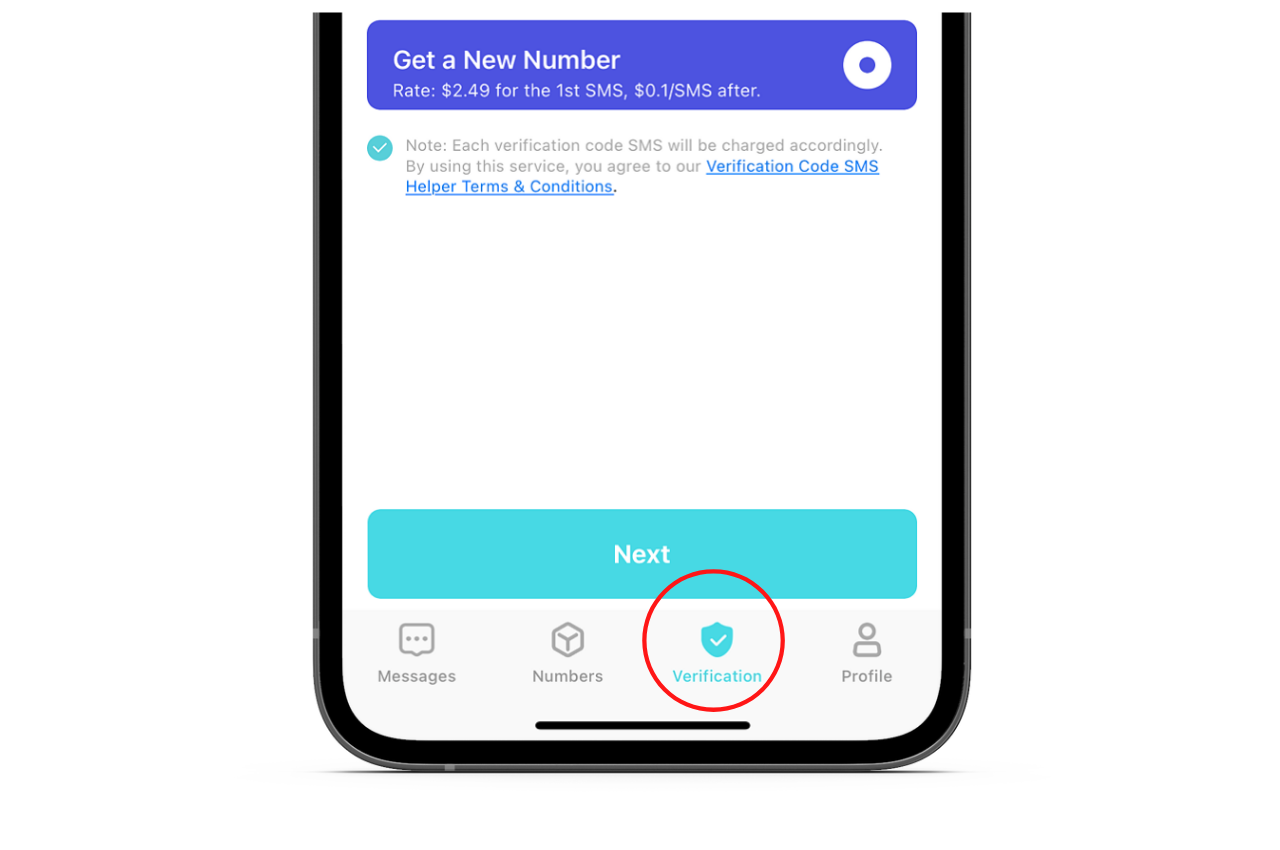 Step 3: Type in the Details
A new screen containing three main options will appear on your phone's screen. Enter Taobao in the first option which is "Select the App/Website to Validate" to get Taobao virtual phone number and Taobao SMS verification.
Enter the state name in the second option which is "Select the Country/Region" to get the Taobao virtual phone number of the region you want. Tap on the third option that reads "Select the Phone Number to Receive SMS." After filling all options correctly, tap on the "Next" button.
Step 4: Enter Taobao Virtual Phone Number
You will receive a Taobao virtual phone number by PingMe in a minute or so. Note down the number and enter it in Taobao verification settings.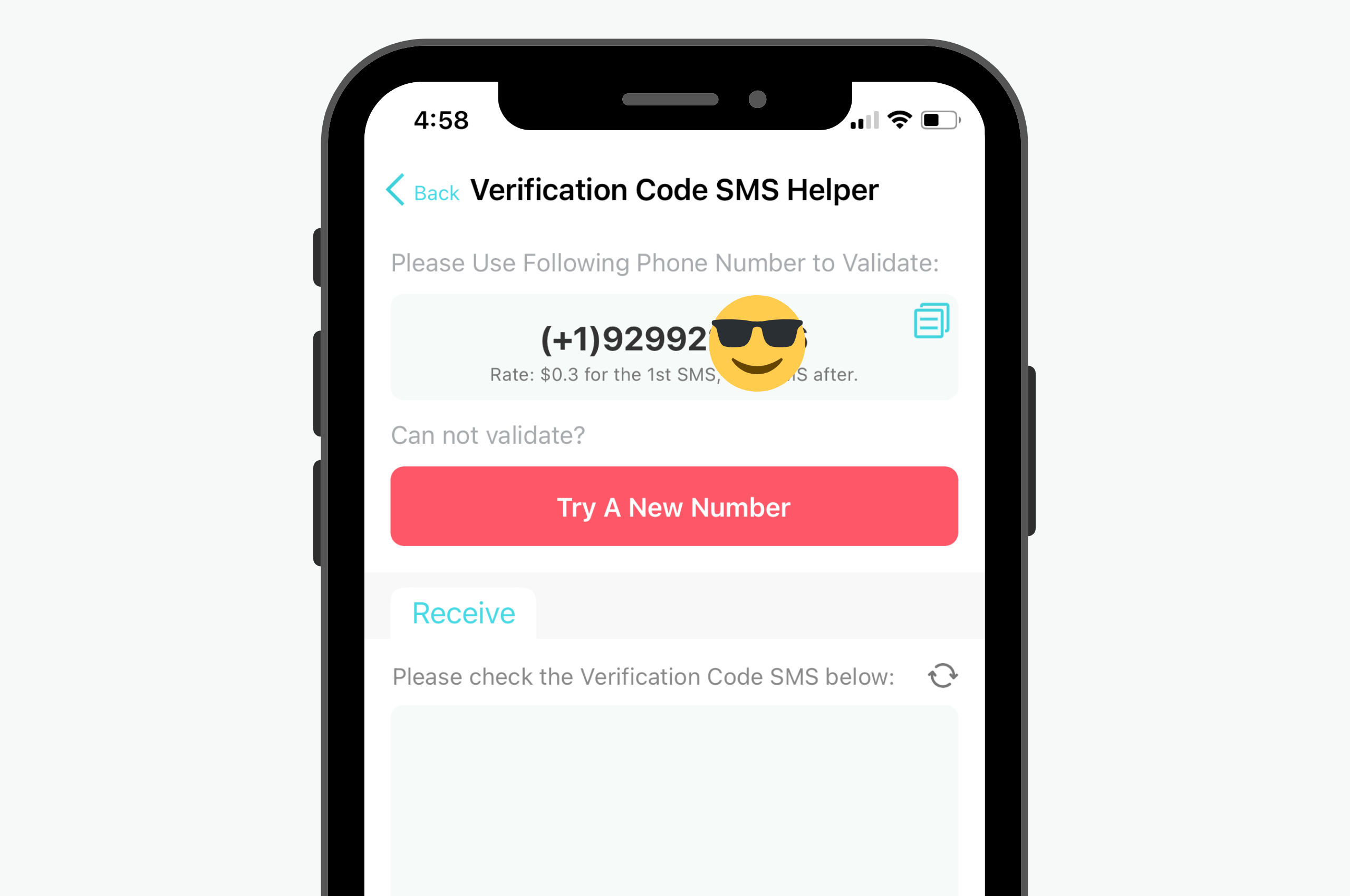 Step 5: Receive Taobao Verification Code
You will receive the Taobao verification code in a few seconds. You will get it in an empty text box titled "Please Check the Verification Code SMS Below."
Copy the Taobao verification code. Paste the code to the verification settings of Taobao. Your profile will get verified in a few seconds if you have already added the rest of the information. Now make a purchase using the Taobao website however you want.
Sometimes, a user may not get Taobao SMS verification due to an unknown reason. If this happens to you, you will have to request another Taobao virtual phone number. For this, make sure you have the required PingMe balanced. Then follow steps 2-5 again. Hopefully, this time you will get the Taobao verification code.
Get Taobao Verification Codes Online
Cannot download the PingMe app? Worry not. We have got a solution for you.
If you are unable to download our app, you can request a verification code using our PingMe WebChat feature. Go to the PingMe WebChat by clicking here. Enter the asked information. Click on the "Get Verification Code" button. PingMe will generate a virtual phone number for you in less than a minute. You can use this number however you want.
If you are interested in using PingMe for any other app, you can visit our help center.
FAQ:
Can I subscribe PingMe's virtual numbers?
Yes, you can. You can subscribe to our UK and US phone numbers and enjoy phone calls, SMS, and MMS using a virtual number. We offer different affordable packages. You can check our rates here, or download the PingMe app to find packages and their rates.
Ready to get your verification code?
Keep your primary number for those who matter. Using PingMe to get a verification code is fast, safe and secure.
First time users get a gift of $0.2 free credit to use towards getting a verification code.