How to Get SMS Verification from Skype Using a Second Phone Number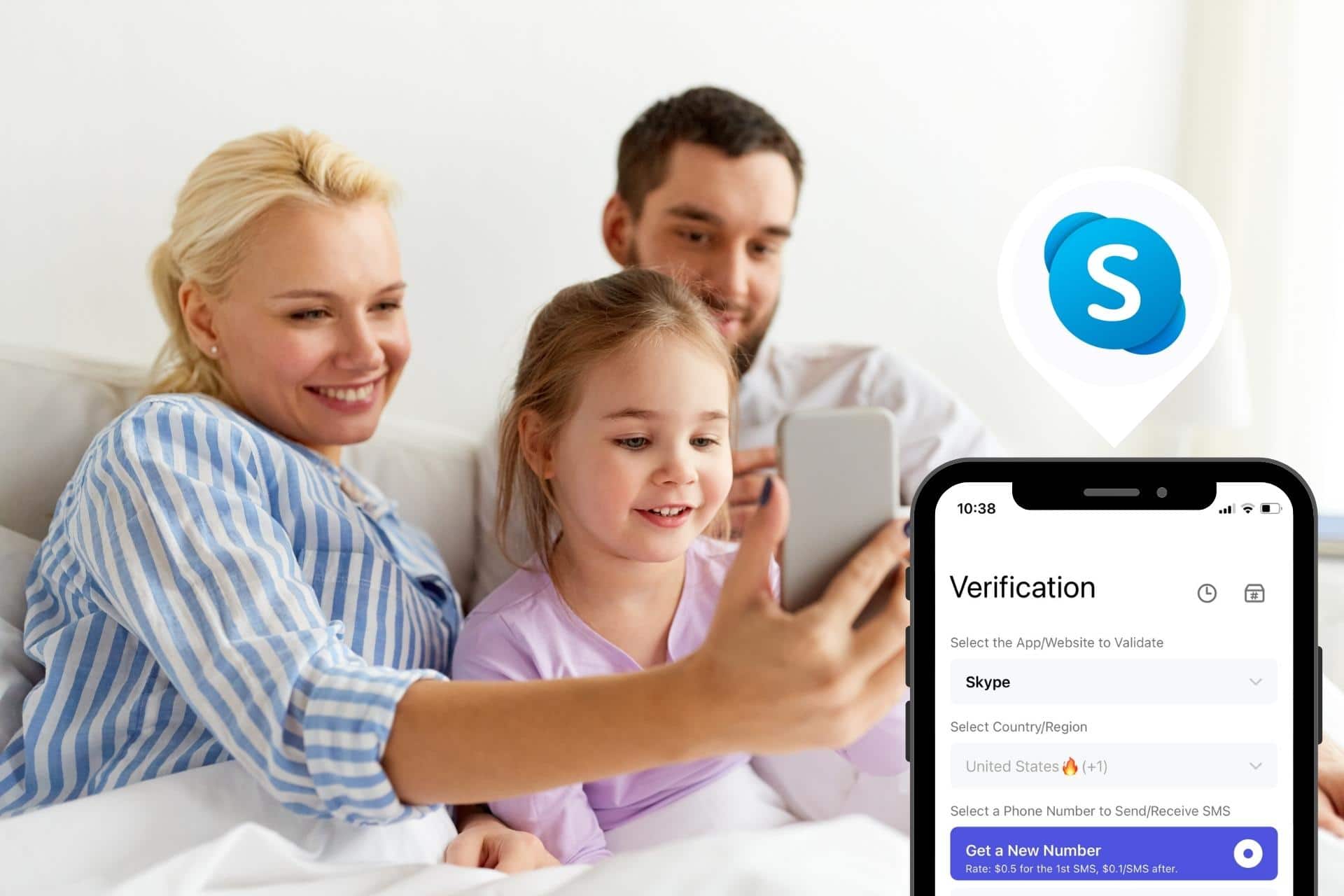 UPDATE:
A new feature on the PingMe app called Verification SMS Code Helper has been added to make receiving verification codes even faster and easier.
User discretion is advised
Want a discount?
For new users only, download PingMe now to get $0.2 free credit towards receiving your verification code.
Do you need a Skype second phone number to have a Skype verification code via Skype SMS verification? This comprehensive guide will show you how to request a Skype virtual phone number and receive a Skype verification code within a minute.
Why do People like Skype?
Skype is a free communication tool that connects people from all over the world. You can download this app on your phone, tablet and computer. Then create an account and make one-to-one or group video and audio calls. You can also send messages and share files through this app.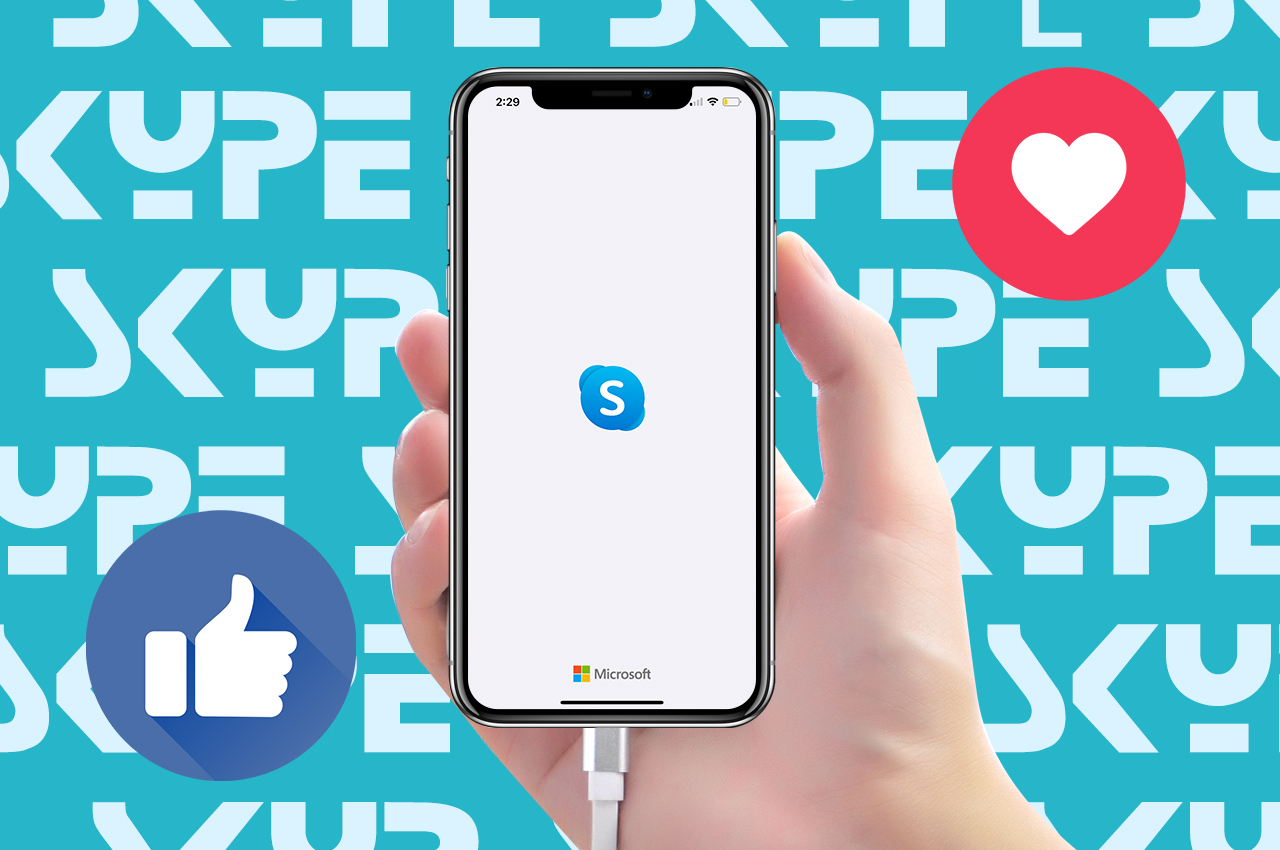 Millions of people use this app for communication purposes. Here are the key advantages of the Skype app that people like:
Skype allows people to share their screens. This feature is quite helpful for businesses. You can share your business presentation with all participants of the meeting. This way, you will be able to deliver the message and information in a better way.
The basic version of Skype is completely free. You can make personal calls and have a chat. Yet, you will have to upgrade your account to a premium version in to have group video conferences. Paid packages of Skype are reasonably priced compared to some other communication apps. You can call on landlines and mobiles using Skype for just $3.2.
Skype is a secure platform to communicate with others. It uses modern security protocols to provide security to its users. You can make business calls and send business files through it without any worry.
The app or Skype website has a clean interface. Users can easily find every feature. They can go to the website or download the app from Play Store or App Store. Then create a Skype account and follow on-screen instructions to use the app however you want.
Skype is very easy to use. If you are new to it and want to create a new account, worry not. You can do it in a few steps within a minute.
Go to Skype.com and click on the "Sign up" button located at the top right corner of the screen. Enter your phone number or email address to create an account. Set a password and enter your name, location, etc., to get started. You can add more detail to set up your profile.
Once you have created the account, you can make video and audio calls in one minute. Go to your Skype contact list to make a call. Click on the contact and then choose either "Audio" or "Video" to make a call.
Steps to Get Skype SMS Verification Codes with PingMe
A virtual phone can be beneficial in many ways. One of its worth mentioning benefits is the online security that it provides. Entering your personal number online can put your privacy at risk. You can prevent this risk by using a virtual number instead of a personal number.
Follow these steps to get a Skype verification code using a Skype second phone number. 
Step 1: Download the PingMe App
Download and install the PingMe app on your phone. It can create a Skype virtual phone number on Android and iOS. You can download it from the Google Play Store and App Store.
Step 2: Tap on the Verification Option
Open the app and go to the navigation bar. Here, locate the "Verification" option. Tap on it to move to the next step.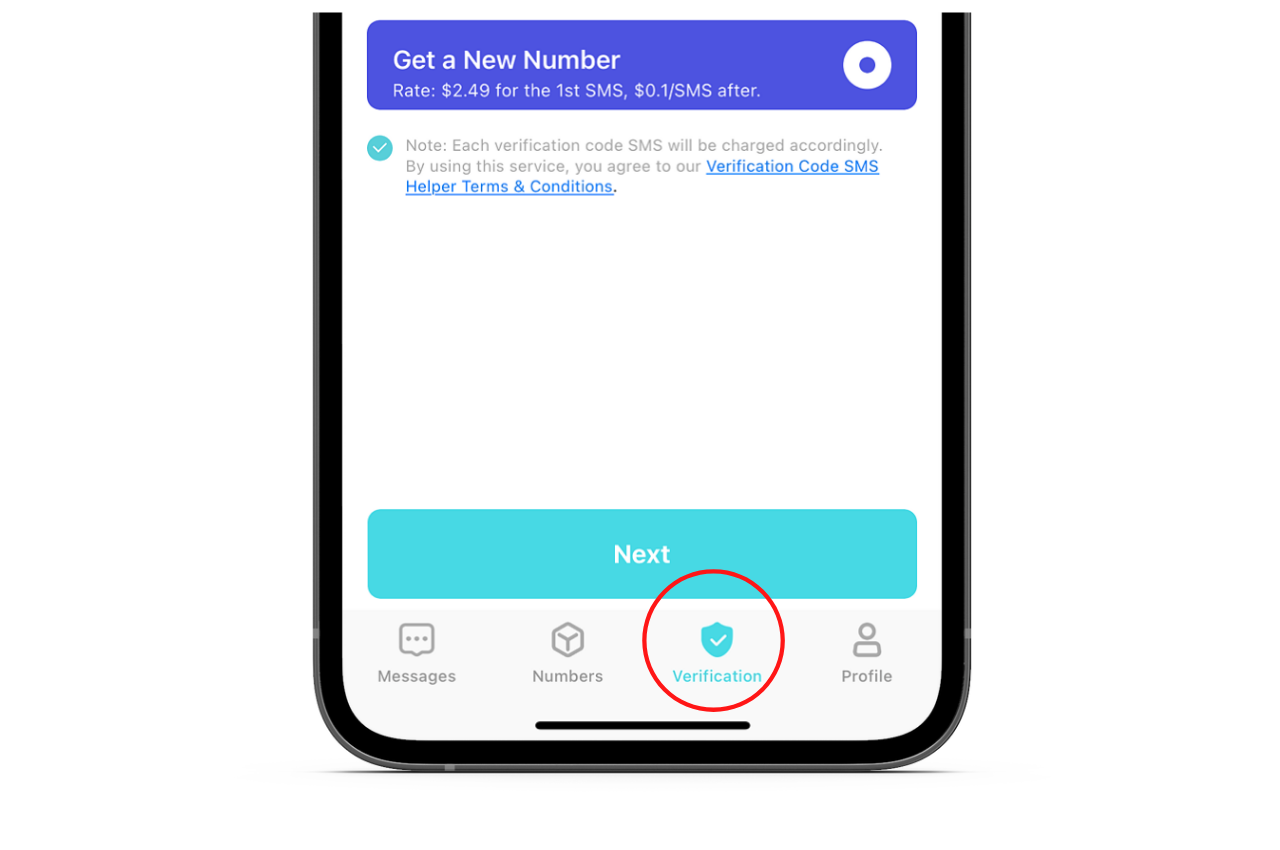 Step 3: Request a Skype Virtual Phone Number
Fill in the options that have now appeared on your phone's screen to get Skype SMS verification. The first option is about entering the app name that you want to verify. This option reads, "Select the App/Website to Validate." Here, select "Skype" from the dropdown menu. 
Now, you need to enter the country name whose Skype virtual phone number you want. This option reads "Select the Country/Region." Tap the last option that reads "Select the Phone Number to Receive SMS." Complete this step by tapping on the "Next" button.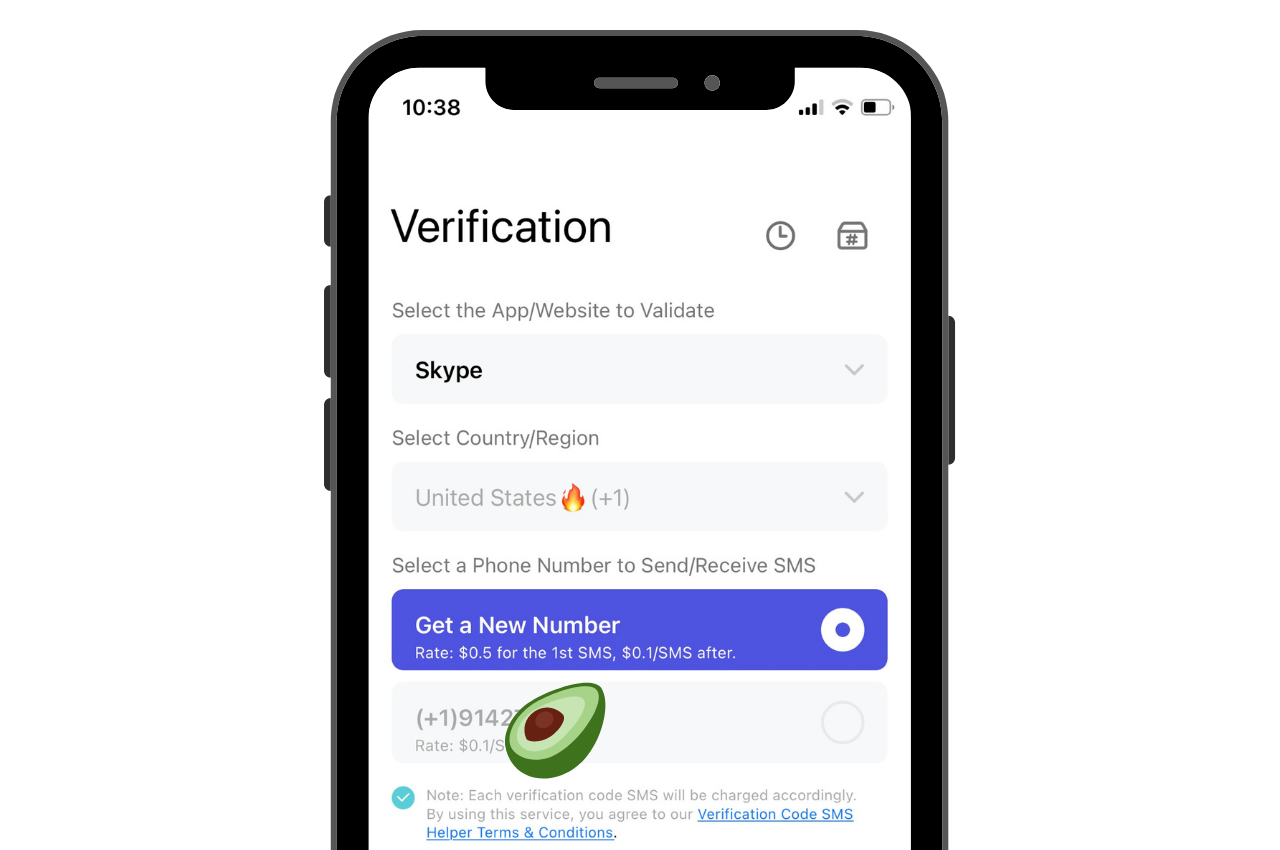 Step 4: Enter Number in the Verification Settings
You will receive a Skype second phone number to get a Skype verification code in a few seconds. Copy the number when it appears on your phone's screen. Go to the Skype verification settings. Paste the Skype virtual phone number to it to get Skype SMS verification.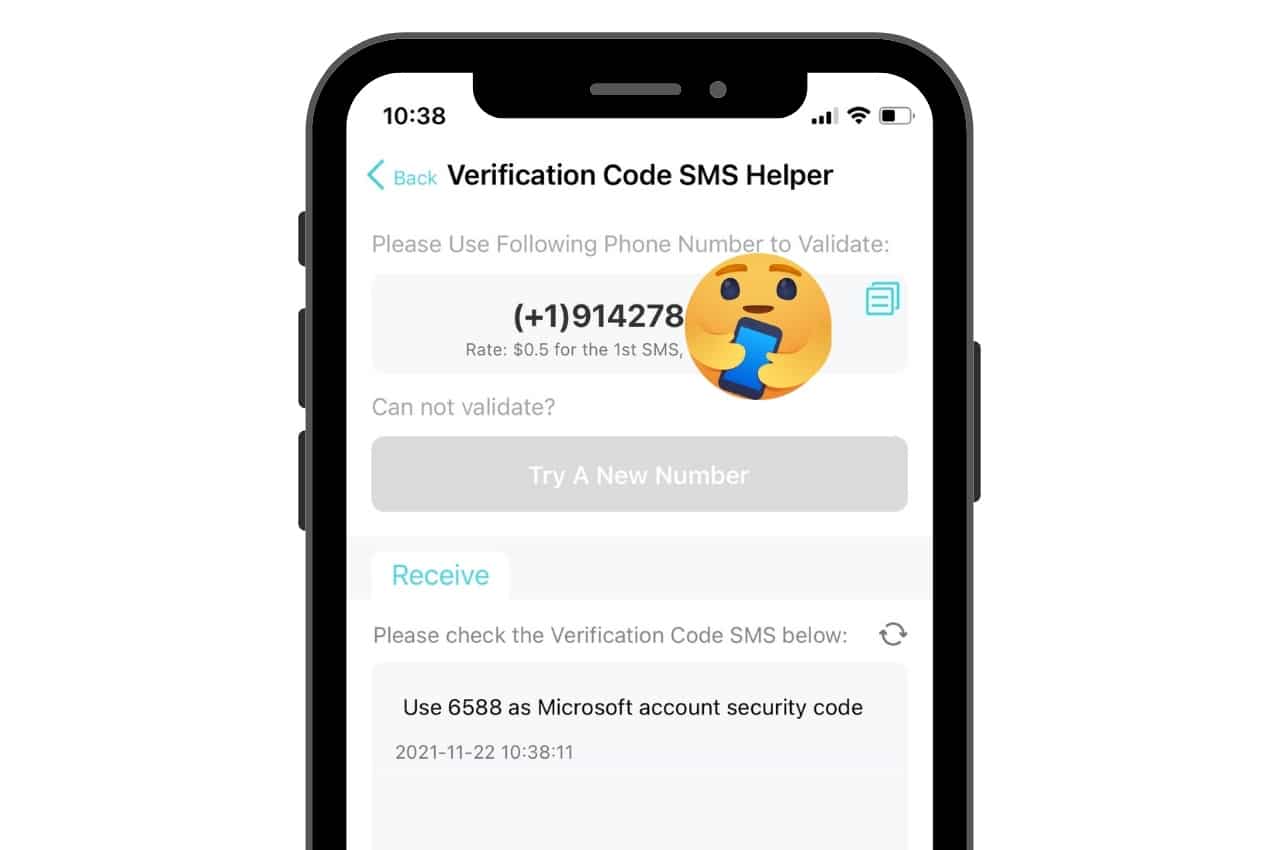 Step 5: Get a Skype Verification Code
A Skype verification code will appear on your phone's screen within a minute. It will appear in a box that called "Please Check the Verification Code SMS Below." Copy the Skype verification code. Paste the code to verification settings. Your profile will get verified within a minute. Now, use Skype to make calls however you want.
Receive Skype Verification Codes Online
Cannot download the PingMe app to get Skype SMS verification? Worry not. We have another solution for you. Now, you can request a Skype virtual phone number online through the PingMe WebChat and receive a number in a few seconds.
You can understand this process better through this short video tutorial. In it, we have explained each step to help you get a Skype second phone number fast.
How to share screen on Skype?
On desktop: Make a call and then choose the screen sharing button that has an arrow sign. Select the screen that you want to share.
On Android/iPhone: Tap the three dots located at the corner. Then select the screen sharing button. The feature will instantly get activated on Android. But you will need to select "Skype" and then "Start Broadcasting" when making a call through an iPhone.
If you want to stop screen sharing or change the screen, you need to select the cross sign (stop sharing button).
Can Skype record phone calls on moblie devices?
Yes, Skype can record phone calls on mobile phones. To record a call, select the three dots located at the corner. Then choose the "Start Recording" option. Inform the other person that you are recording the call. The recording will stay in your Skype chatting for around 30 days, meaning you will get 30 days to download it.
Ready to get your verification code?
Keep your primary number for those who matter. Using PingMe to get a verification code is fast, safe and secure.
First time users get a gift of $0.2 free credit to use towards getting a verification code.