How to Get SMS Verification from MeetMe Using a Second Phone Number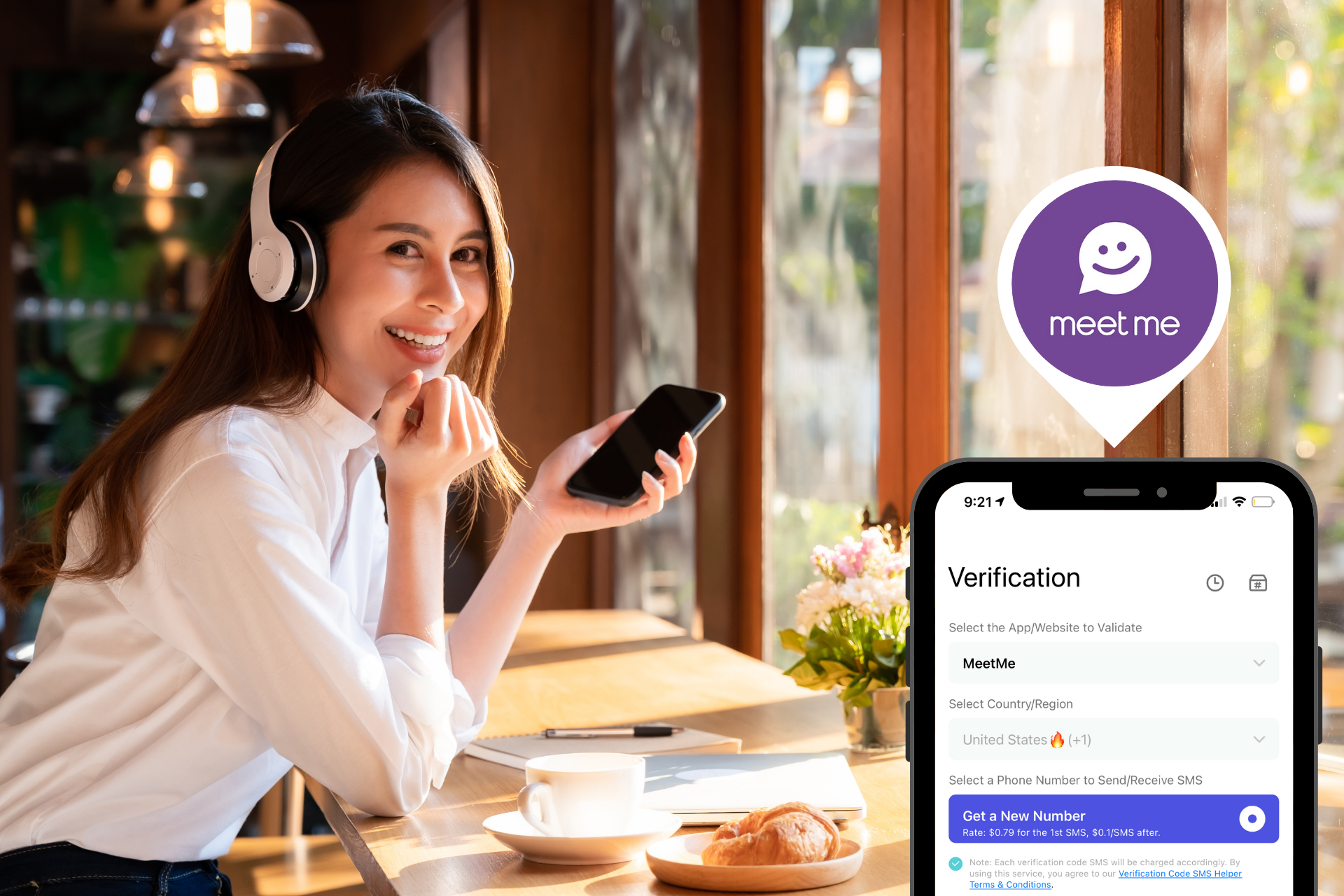 UPDATE:
A new feature on the PingMe app called Verification SMS Code Helper has been added to make receiving verification codes even faster and easier.
User discretion is advised
Want a discount?
For new users only, download PingMe now to get $0.2 free credit towards receiving your verification code.
Excited to use the MeetMe app but do not have a second phone number to request a MeetMe verification code? Here is how you can get a MeetMe virtual phone number and bypass MeetMe SMS verification in a few simple steps.
MeetMe is a social networking app launched in 2005. The app allows its users to connect to new people who share the same thoughts and interests. What makes it different from some other dating apps is that it connects you to people who are close by. This way, you can easily meet people and create connections and lasting relationships.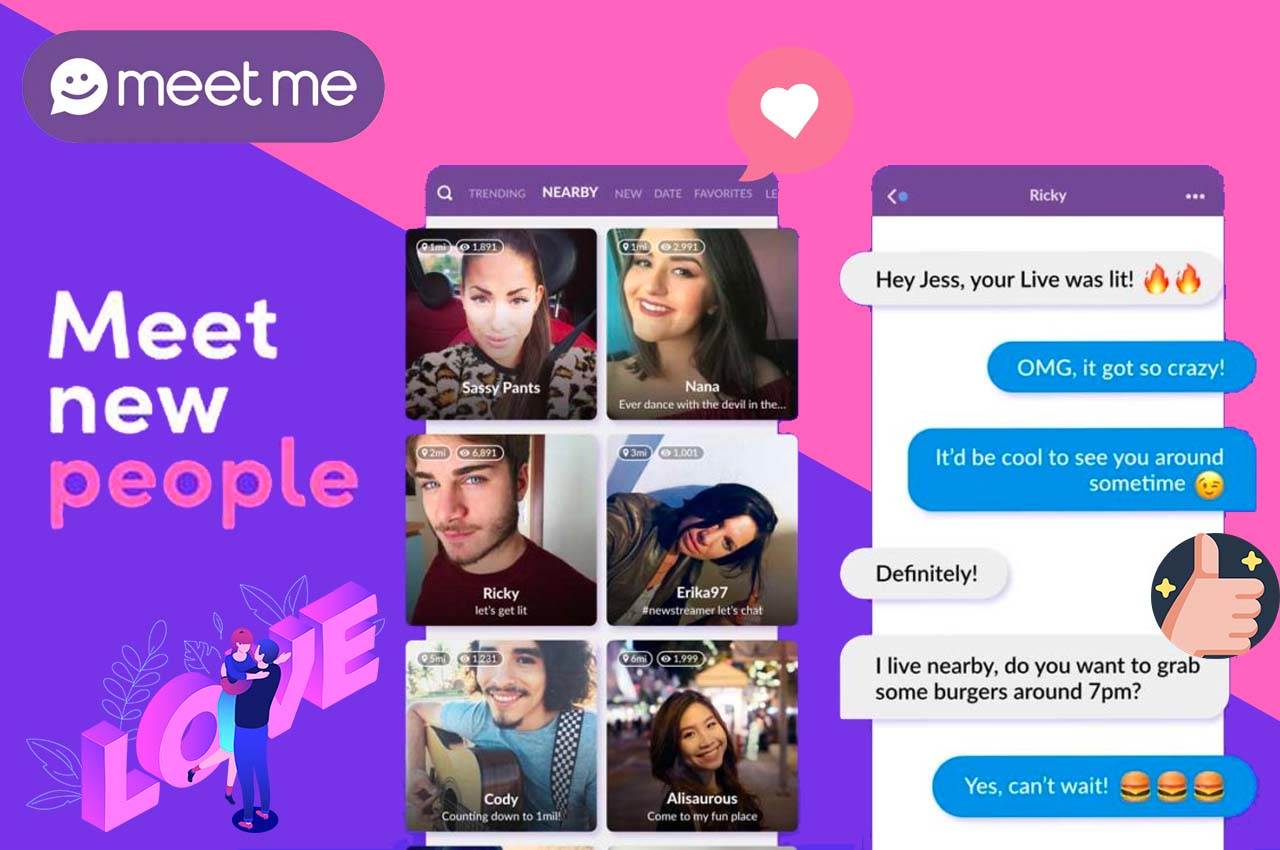 MeetMe offers several significant features that you can use even if you have a free account. Some key benefits of the MeetMe app are:
It offers game features so that users can chat and play games simultaneously.
The app can send and receive stickers to make your profile look colourful and pleasing.
Users can have a video call, audio call, and texting using the app. In addition, start live video streaming.
You can send friend requests to different people. Even connect your Facebook account with the MeetMe account to show people that your profile is real.
MeetMe is a user-friendly app that makes it a suitable platform for people of all ages. You do not have to be technology savvy to understand how this app works. If you can use a mobile phone, you can most likely use this app, too.
You can find people who live around your area through this app. While creating your MeetMe profile, you can add information about your likes, and dislikes. So far, the app has helped many singles meet their perfect match.
Creating a MeetMe account is as easy as pie. Open the MeetMe account registration page. Click on the "Sign up for Free" button. Now, enter the requested information such as your name, gender, age, location, etc. In the end, click on the "Make Friends" button and start to use the App.
Steps to Get MeetMe SMS Verification Codes with PingMe
Owning a virtual phone number can be beneficial in many ways. You can protect your personal number and make calls and send messages anywhere in the world. If you do not want to put your personal number, you can use a virtual number without any safety issues.
You will not have to get a SIM card for it. All you need to do is download a second phone number-producing app and then request the number.
Here is a simple guide you can use to bypass MeetMe SMS verification.
Step 1: Download the PingMe App
Download a MeetMe second phone number generating app. You will find many apps that offer this service on the internet. But not all of them are reliable. PingMe is an easy-to-use and reliable app that offers reasonably-priced packages. You can get it from Google Play Store and App Store.
Step 2: Tap on the Verification Option
Tap on the PingMe app icon and go to the navigation bar. Find the "Verification" option and then tap on it to have MeetMe SMS verification.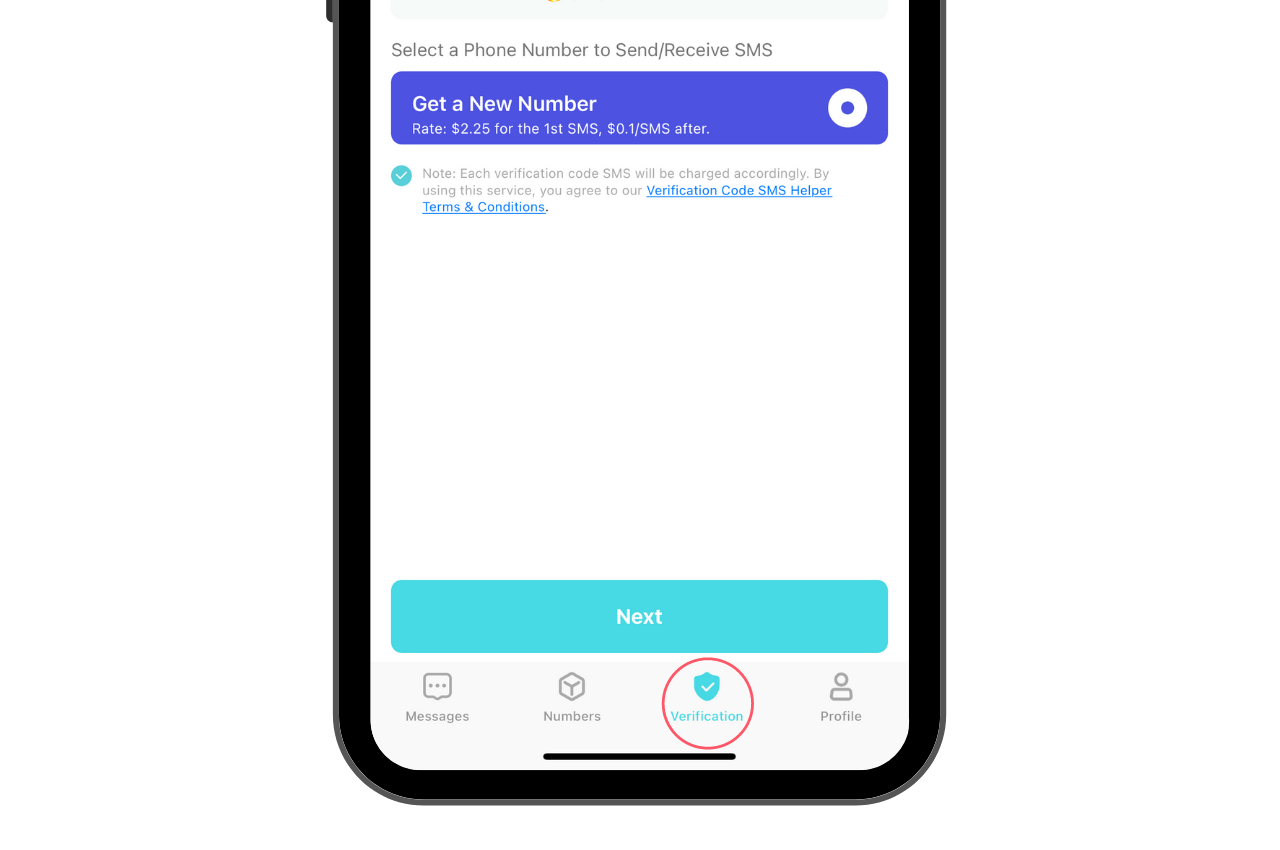 Step 3: Request a MeetMe Virtual Phone Number
Next, give the PingMe app some information so it can produce a unique MeetMe virtual phone number for you. In the first option, enter the name of the app whose second number you want. Since you want a MeetMe verification code, select the MeetMe option from the dropdown menu.
Now, enter a country name in the next option that says "Select the Country/Region." You will get the number of the country that you select in this option. After this, choose a MeetMe second phone number in the next option that says "Select the Phone Number to Receive SMS."
Lastly, after you have filled these options correctly, tap on the "Next" button to proceed.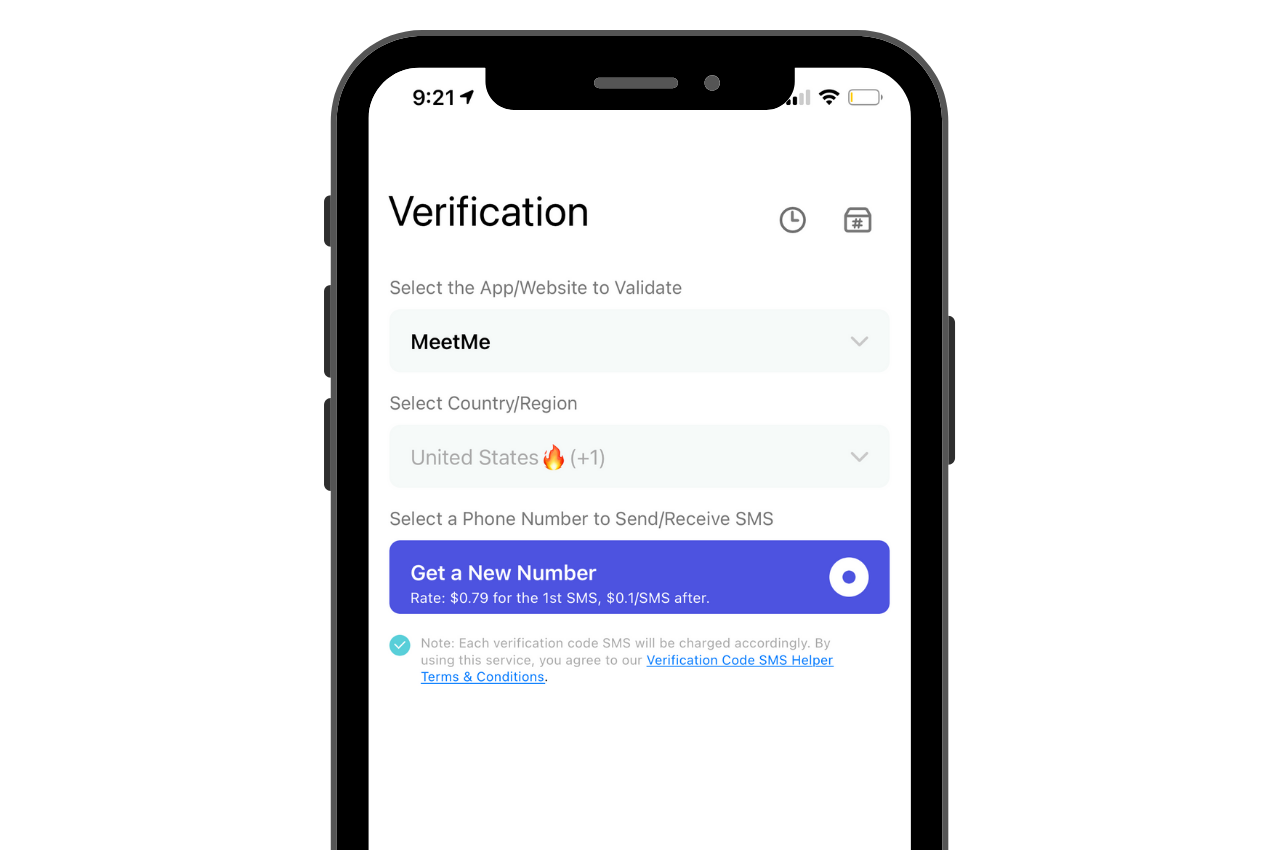 Step 4: Enter Number in the Verification Settings
The PingMe app will give you a MeetMe virtual phone number. Copy the MeetMe second phone number and paste it to MeetMe verification settings to have MeetMe SMS verification.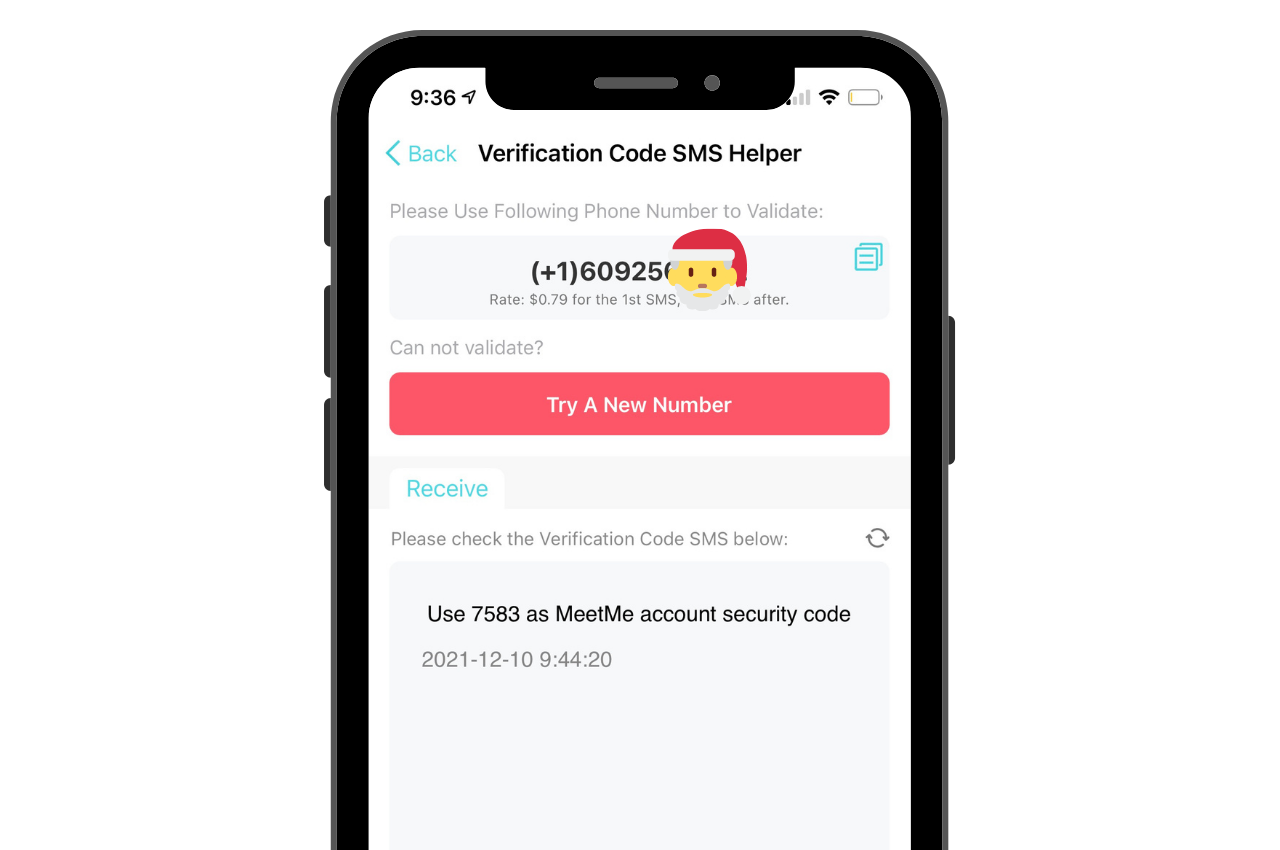 Step 5: Get a MeetMe Verification Code
In the last step, use the MeetMe verification code to get your account verified. You will receive this code in an empty text box that is titled "Please Check the Verification Code SMS Below." Your account will be verified instantly if you have already provided the required information.
Sometimes, due to an unknown error, you may not receive the MeetMe verification code. If this happens to you, don't get worried. You can request another number from the PingMe app and have MeetMe SMS verification.
Receive MeetMe Verification Codes Online
Unable to download the PingMe app? Then try PingMe WebChat and request a MeetMe second phone number in a few seconds.
Have a better understanding of the process described above by watching this simple video tutorial.
Can I use MeetMe without verifying my account?
The app MeetMe asks its users to verify their profiles in order to make the platform secure for all. You will have to verify your MeetMe account to show your authenticity.
Can I verify my account without a mobile phone?
If you do not want to disclose your phone number, you can contact customer support and send them an email to verify your account manually. For this, you will have to give them your email address, name, and country name.
Why do MeetMe need to verify an account with a phone number?
MeetMe asks you to verify your account using phone numbers to ensure that you are a human. It also does it to creates a safer environment for all users and prevents the registration of fake accounts.
Ready to get your verification code?
Keep your primary number for those who matter. Using PingMe to get a verification code is fast, safe and secure.
First time users get a gift of $0.2 free credit to use towards getting a verification code.