How to Get SMS Verification from Lyft Using a Second Phone Number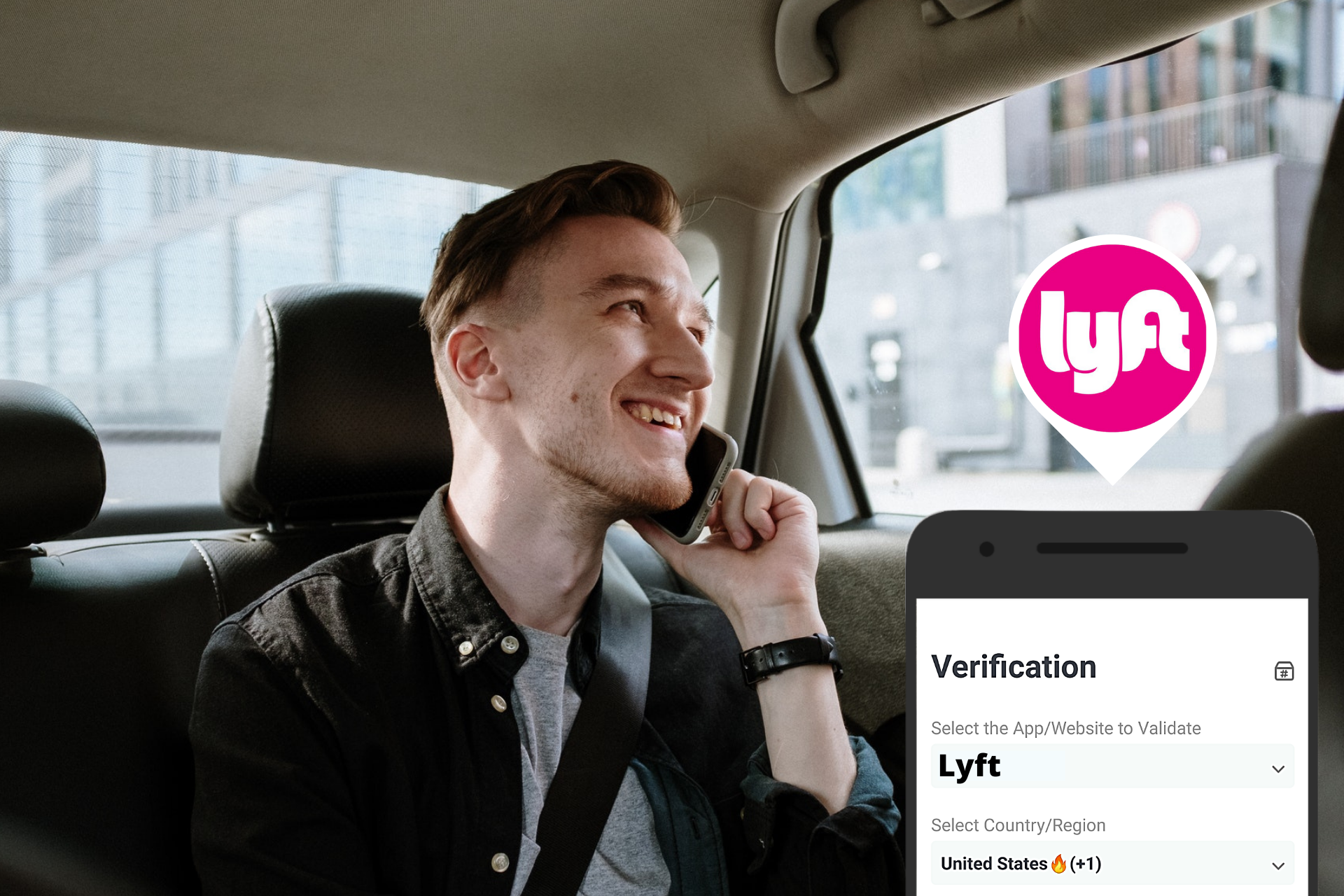 UPDATE:
A new feature on the PingMe app called Verification SMS Code Helper has been added to make receiving verification codes even faster and easier.
User discretion is advised
Want a discount?
For new users only, download PingMe now to get $0.2 free credit towards receiving your verification code.
Get a Lyft verification code on your Lyft second phone number. Follow this step-by-step guide to bypass Lyft SMS verification.
Like Uber, Lyft is another ridesharing app. It can connect you to a Lyft driver present in your area.
To use this service, you need to first install the Lyft app. Then create an account on it using your Lyft phone number and then request a ride. A random driver who is already present in your area will receive your ride request and drive to your place to pick you up. You can track the location of your driver and see how long he will take to arrive.
After reaching your destination, your Lyft fare will be charged to a debit card, credit card, or a PayPal account that you have preloaded. You can also pay your driver a tip if you want to. The fares of a Lyft ride will depend on the kind of ride you choose.
You can have a bike, scooter, shared ride, priority pickup ride, Lyft XL, wait & save ride, and premium Lyft. Bike, scooter, shared ride, and wait & save rides are budget-friendly.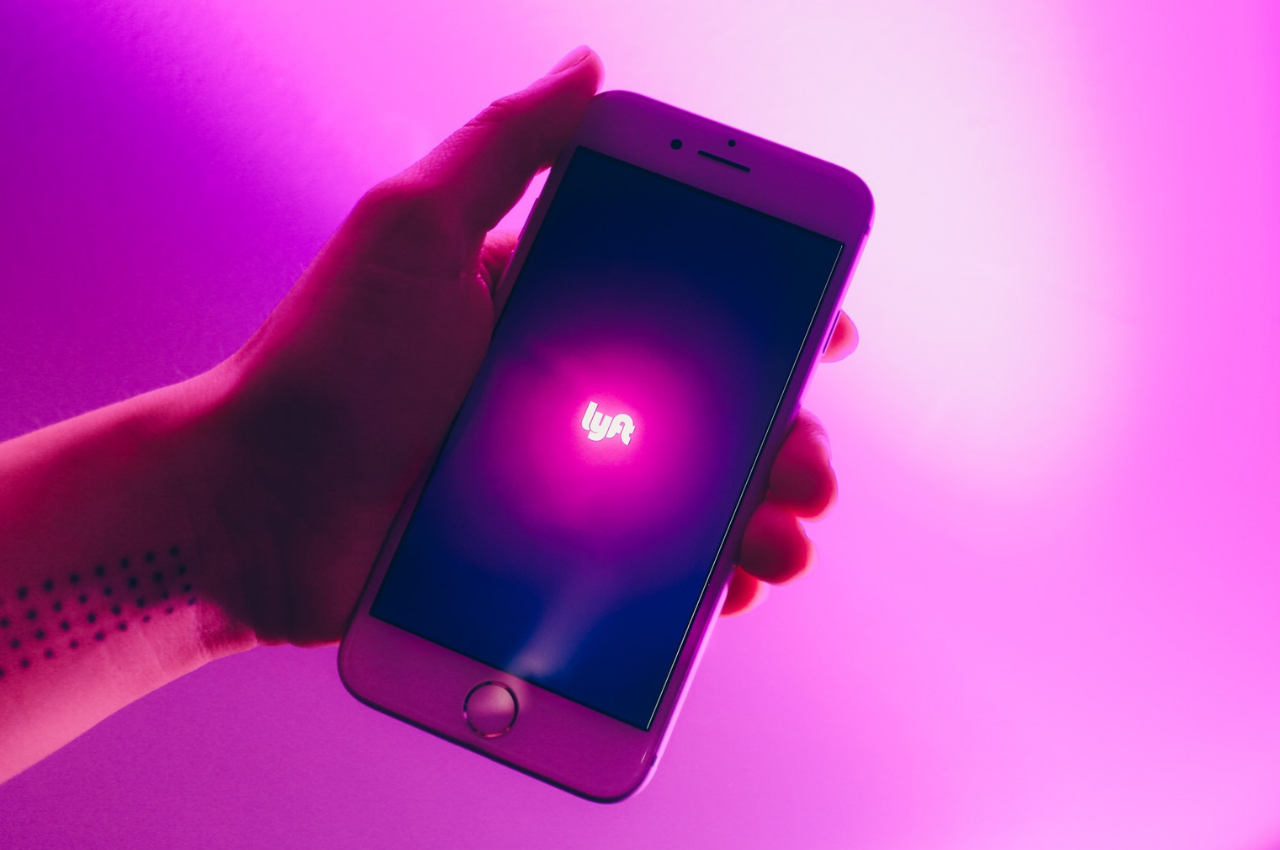 Who can use it?
Lyft operates only in Canada and the United States. It is available in 644 cities in the US and 12 Canadian cities. Any person living outside of these areas cannot use Lyft.
Both Lyft drivers and riders love this app for the following advantages that it offers.
Lyft's prime time pricing can become three times higher than the base pricing. On the other hand, the prime time pricing of other similar apps can become eight times higher than the base rate.
Lyft uses advanced safety features such as in-app emergency assistance. They help its riders have a safer journey.
It offers collision, liability, and comprehensive insurance to its drivers for their protection.
Lyft has also introduced a rider and driver education program. It is a great way of ensuring driver and rider safety.
Why Should You Use a Second Phone Number for Lyft?
If you are a Lyft rider or driver, you may not feel comfortable sharing your personal number on the app. It might be due to privacy or some other reasons. In that case, the best possible solution is to use a virtual or second phone number. You can use a virtual number to receive or send calls, MMSs, and messages.
Get Lyft SMS Verification in a Minute
Here is the step-by-step guide to receiving a Lyft SMS verification via a Lyft phone number.
Step 1:
You need a virtual number to bypass Lyft SMS verification. So, you have to download an app that can provide you with a second phone number.
PingMe is a virtual phone number generating app. It provides disposable US, UK, and Canadian phone numbers. And it helps its users protect their personal numbers.
Both iOS and Android users can download this lightweight app to their devices using App Store and Play Store. After downloading, install it on your phone.
Step 2:
Open the PingMe app to request a Lyft second phone number. For this, tap on the navigation bar and locate the "Verification" option in the menu. Now tap on this option to proceed.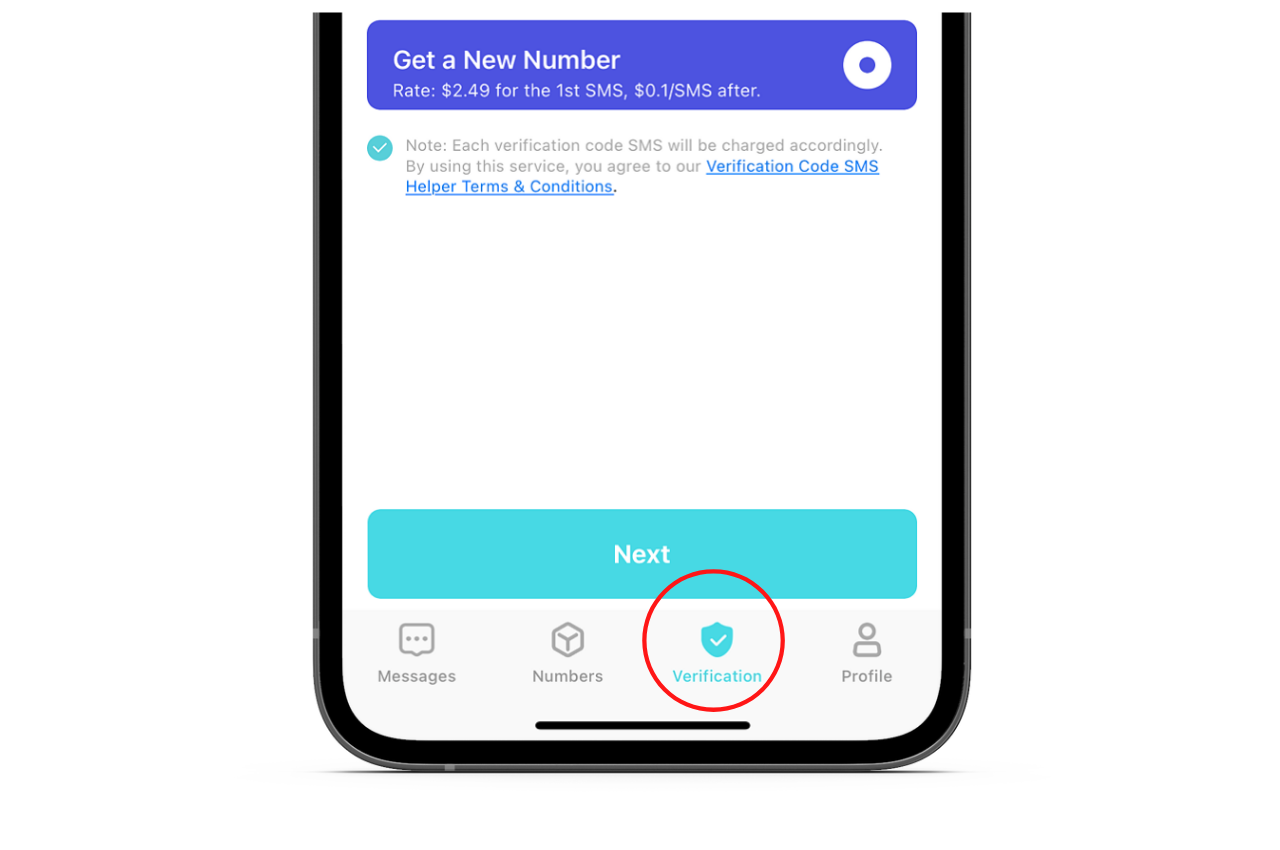 Step 3:
Now three different options will appear on your phone's screen. Each option will have its respective choices. The first option will be "Select the App/Website to Validate." As the option title suggests, you need to select Lyft here to get a Lyft verification code.
Proceed to the next option, which is "Select the Country/Region." Here choose the name of a region whose second phone number you want.
Tap on the "Select the Phone Number to Receive SMS" after filling in the first two options correctly. Locate the "Next" button and then tap on it.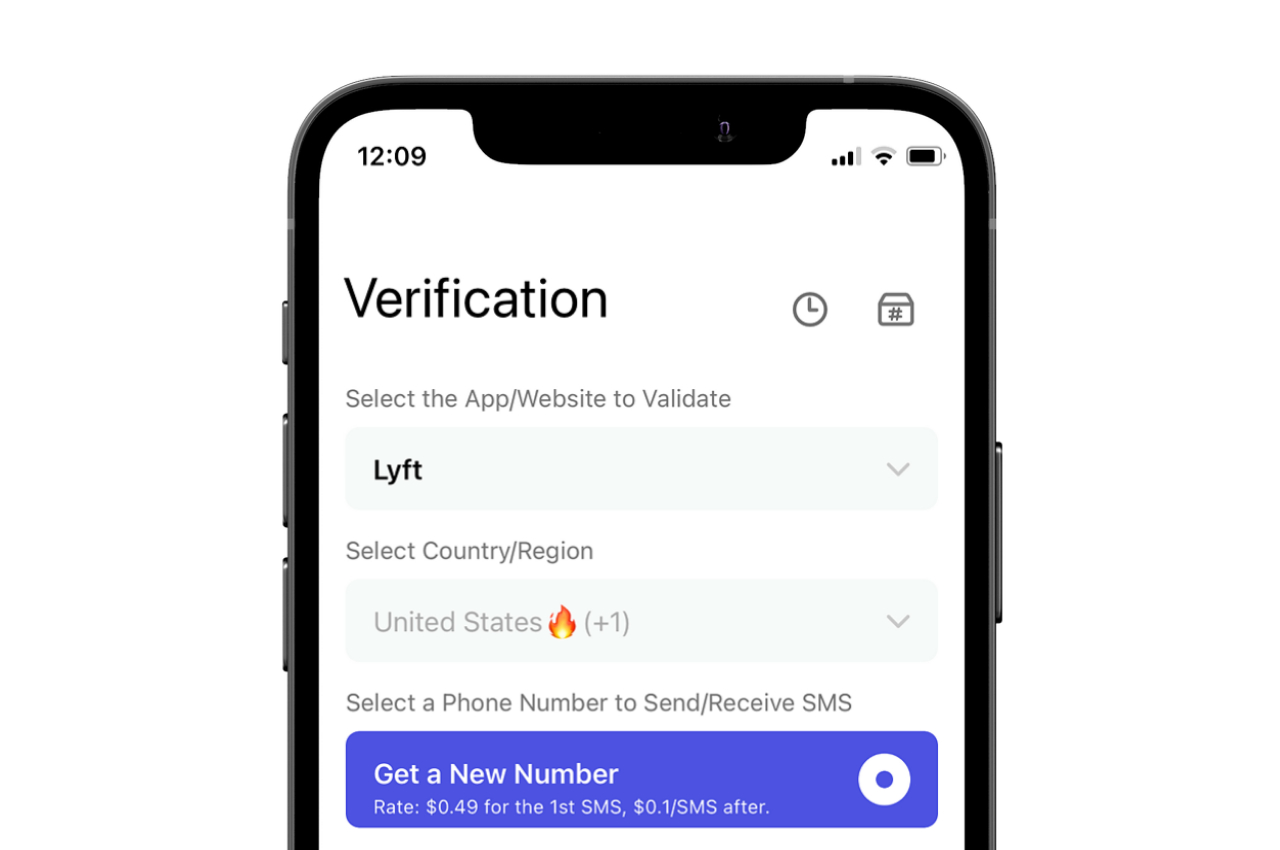 Step 4:
A Lyft second phone number will now appear on your phone's screen. Note down this number and enter it in Lyft settings for Lyft SMS verification.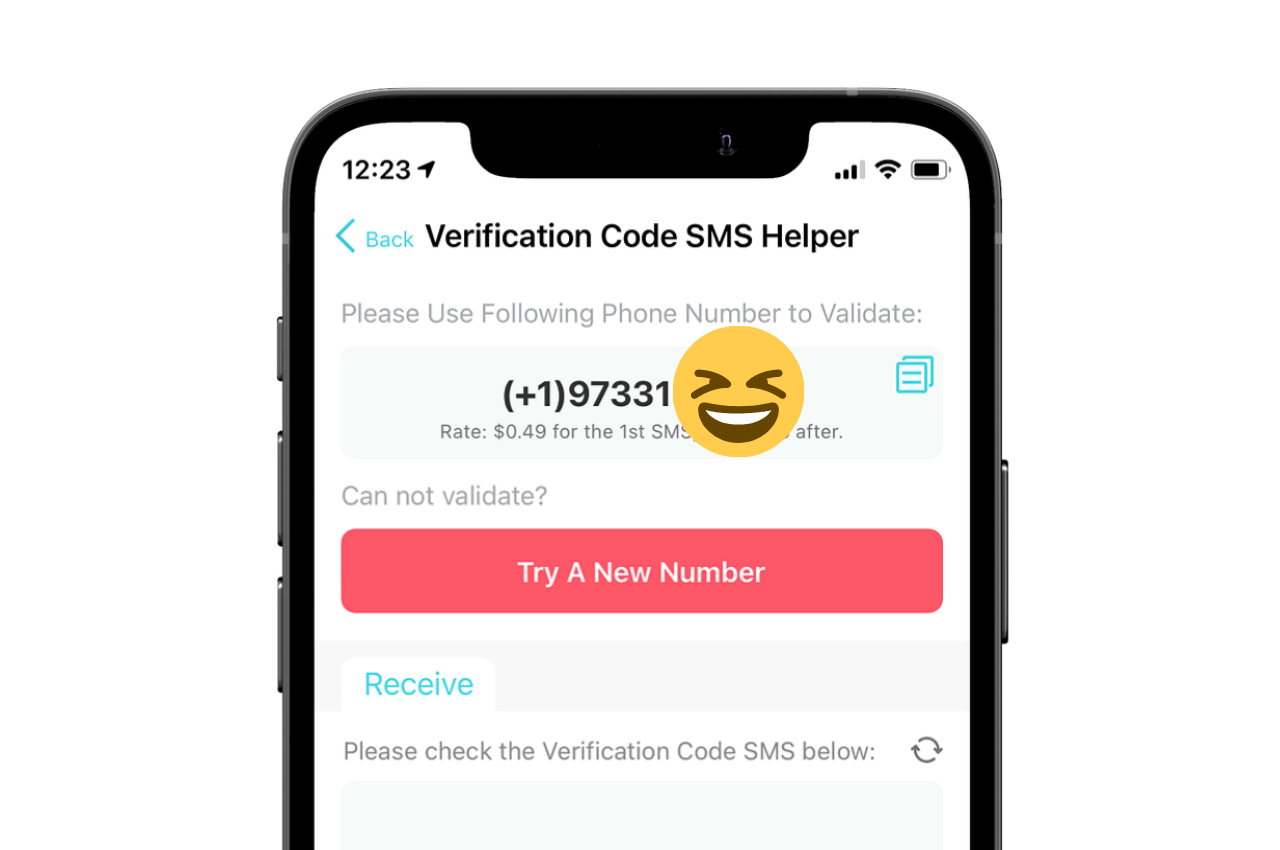 Step 5:
Lyft will send you a Lyft verification code. It will appear in an empty box entitled "Please Check the Verification Code SMS Below."
Note down this Lyft verification code and enter it in Lyft verification settings. Your account will become active if you have already filled in the other options.
In case you do not receive a Lyft verification code due to an unknown error, then generate a new number by tapping on the "Try a New Number" button. You can receive a Lyft phone number at only $2.49 using the PingMe app.
Receive Lyft Verification Codes without a Phone
Are you unable to download PingMe to your phone? Or do you not have a phone at the moment? Worry not; you can still get a Lyft second phone number through PingMe. All you need to do is request a virtual number via PingMe WebChat.
If you are still confused about getting a Lyft verification code via PingMe, watch this simple tutorial video to have a better understanding of the procedure.
What can I do if I don't receive a verification code from Lyft?
You might not be receiving a code because you were unsubscribed from alerts. You need to activate it again to get Lyft SMS verification.
For this, send a text "START" to 46080 if you live in the US and to 59381 if you live in Canada. Now open the app and tap on the "Get Started" button. Type in your Lyft phone number and then the Lyft verification code that you received earlier. You can also tap on the "Call me with the code" to receive a Lyft verification code via Lyft verification call instead of Lyft SMS verification.
Can I use the same virtual number on PingMe for the long term?
Yes, you can use the same virtual number to receive/send SMS and calls for the long term. PingMe offers flexible plans with affordable prices to its users. You can check our plans and rates here. You can also download the app to see the rates.
Ready to get your verification code?
Keep your primary number for those who matter. Using PingMe to get a verification code is fast, safe and secure.
First time users get a gift of $0.2 free credit to use towards getting a verification code.