How to Get SMS Verification from Likee Using a Virtual Number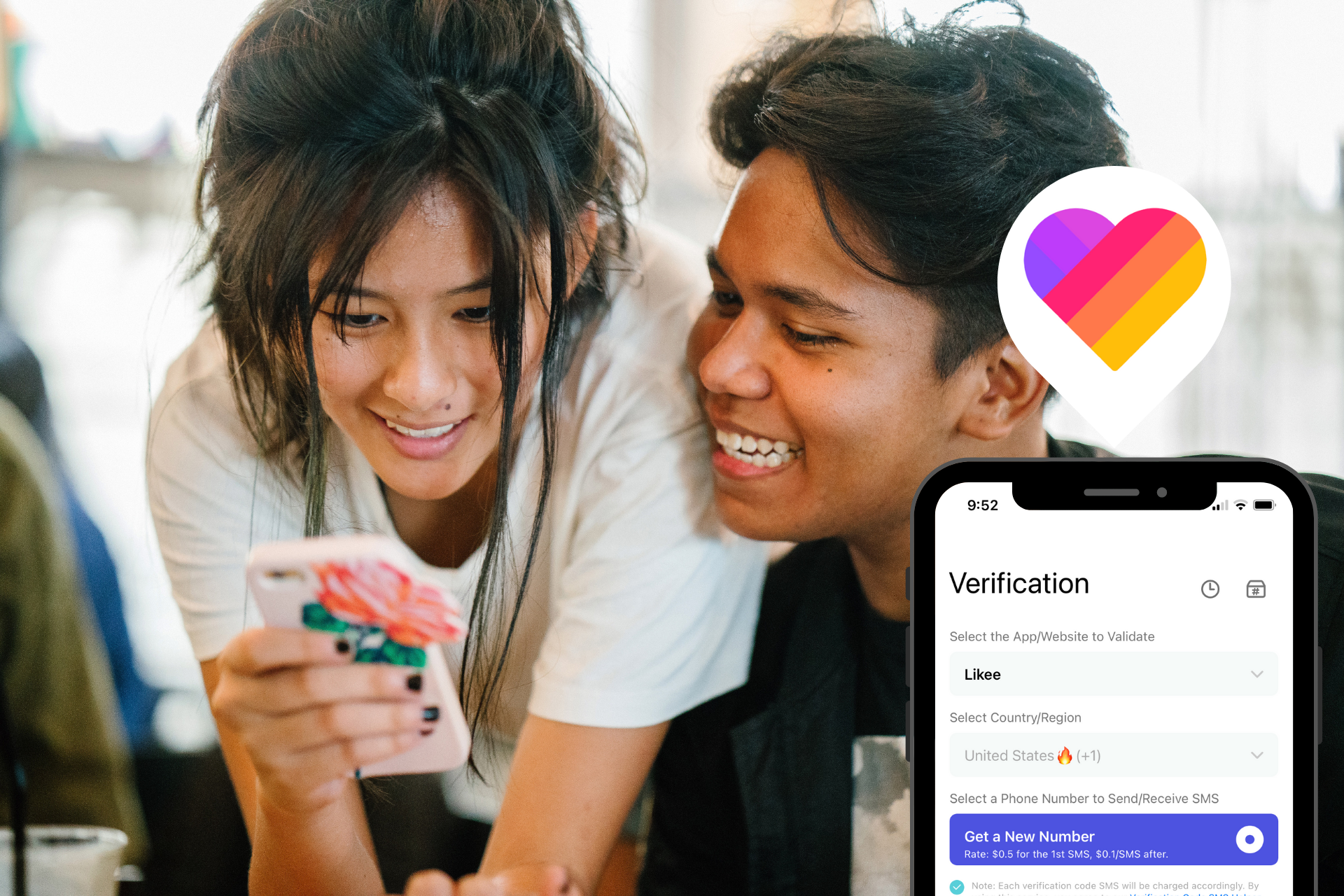 UPDATE:
A new feature on the PingMe app called Verification SMS Code Helper has been added to make receiving verification codes even faster and easier.
User discretion is advised
Want a discount?
For new users only, download PingMe now to get $0.2 free credit towards receiving your verification code.
Using the Likee app with a Likee virtual phone number has never been easier. Now, you can receive a Likee verification code on a secondary number to keep your personal number safe and secure. Keep reading the article to learn how!
Likee is a video sharing and creation platform founded by the Singaporean firm BIGO Technology. It is available for both iOS and Android systems. It has more than 150 million users worldwide. It was originally named LIKE, but, its owner redesigned and rebranded it in mid-2019 and named it Likee.
Some people consider it a clone of TikTok because of the similar features that it offers. Still, the Likee app has made its own name in the industry and earned user interest.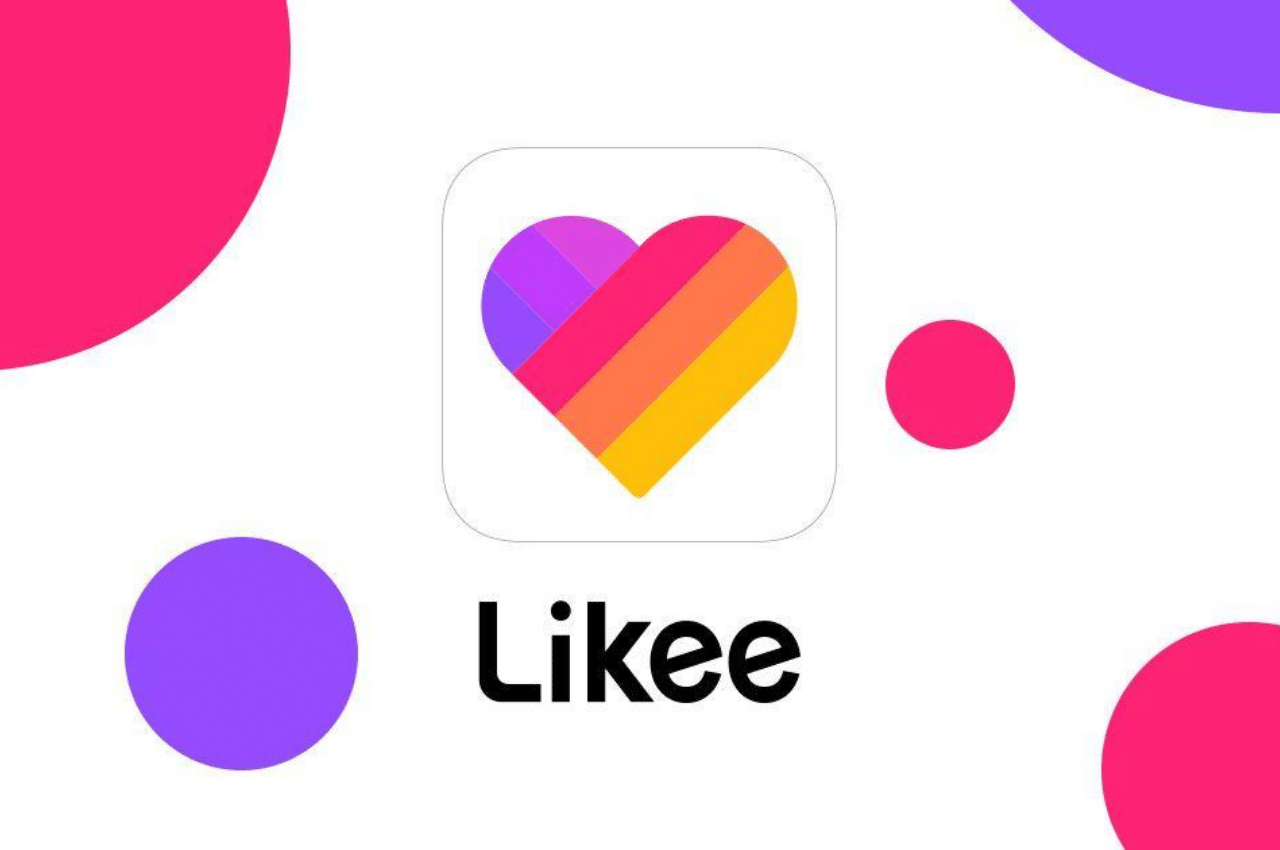 With millions of users around the world, Likee is the biggest rival of TikTok. The reason behind Likee's popularity is its amazing features and the opportunity it provides its users to make money.
Here are the popular features of the Likee app which people like.
Likee provides innumerable ways to earn money online. You can make short promotional video clips or earn rewards based on the number of views you gain through the platform.
Likee has a FaceMagic feature that people can use to swap faces with a character from a video.
With its Photo/Video Comic feature, you can convert your photo or video into a comic. The quality of created comics is really good, making the feature more fun and entertaining.
Its Nearby Video option makes it even more unique. With this feature, you can watch Likee videos that are being created in or around your location. This way, you can connect with the Likeer who lives nearby.
It lets its users search more conveniently using the hashtag search feature.   
Bypassing Likee SMS Verification Codes with PingMe
Many online platforms, including the Likee app, ask their users to share personal numbers to verify their accounts. Even though those platforms are safe, remember that nothing shared on the internet is ever 100% secure. Your personal number can get leaked in one way or another, putting your personal information at risk.
That is why you should try to use virtual phone numbers that pose no risk to the users. You don't need a SIM card to use these numbers and can easily buy them using apps like PingMe. Here is a simple 5-step guide you can follow to have a Likee virtual phone number and Likee receive SMS.
Step 1:
Open Google Play Store/App Store and download the PingMe app to request a Likee virtual phone number. Also, download the Likee app if you have not already downloaded it to your phone.
Step 2:
Tap the PingMe app and press the 'Verification' button. You can find it at the bottom of your mobile's screen.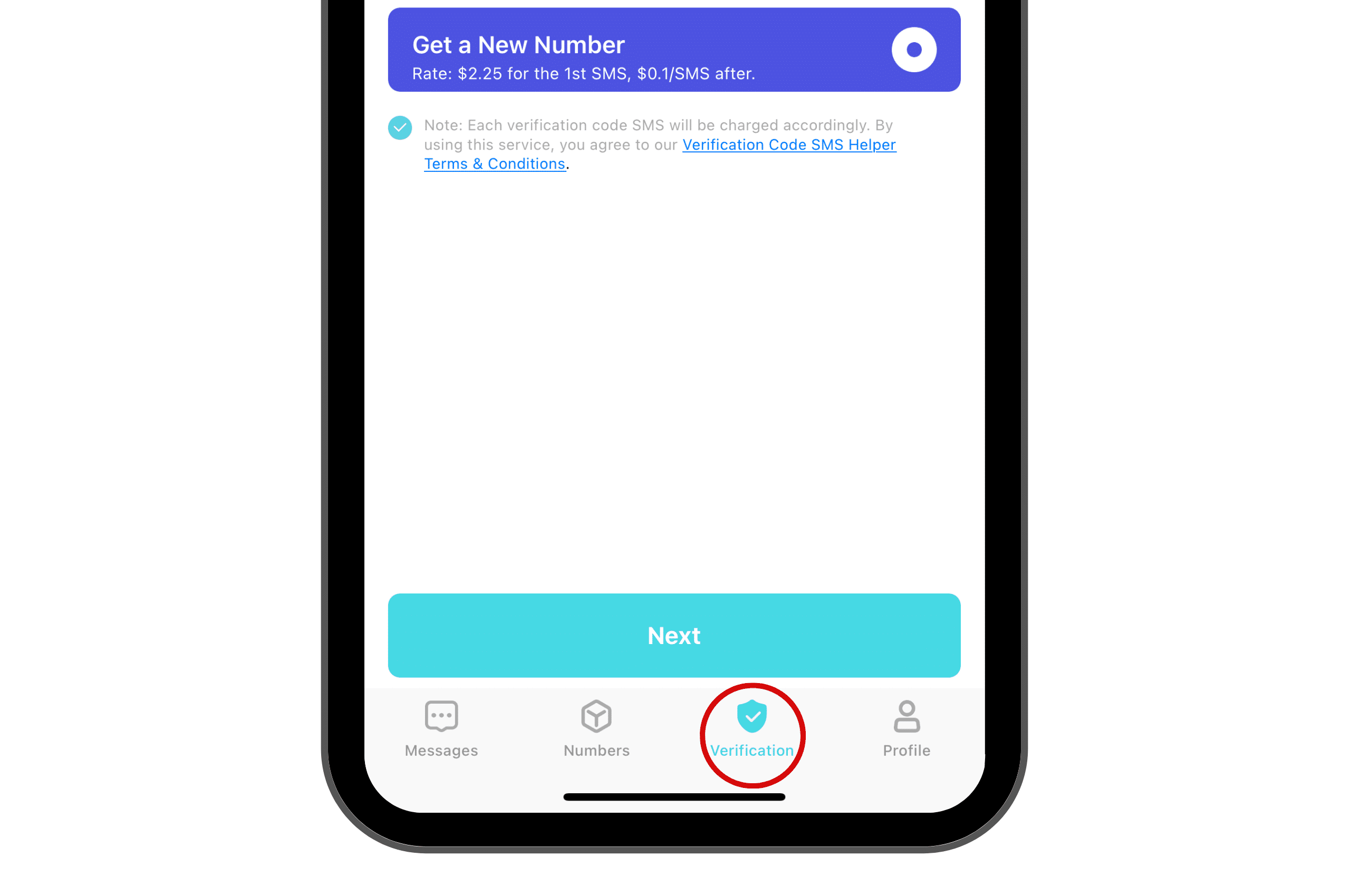 Step 3:
Now, a new screen having some options will appear on your device. Here, choose the Likee app from the dropdown menu that appears under the first option, 'Select the App/Website to Validate.' Now, move to the next option that says 'Select Country Region.' Note that you will receive the Likee virtual phone number of the country whose name you select here.
Now, choose a number by taping the 'Select the Phone Number to Receive SMS' option. Tap the 'Next' button located at the bottom of the screen.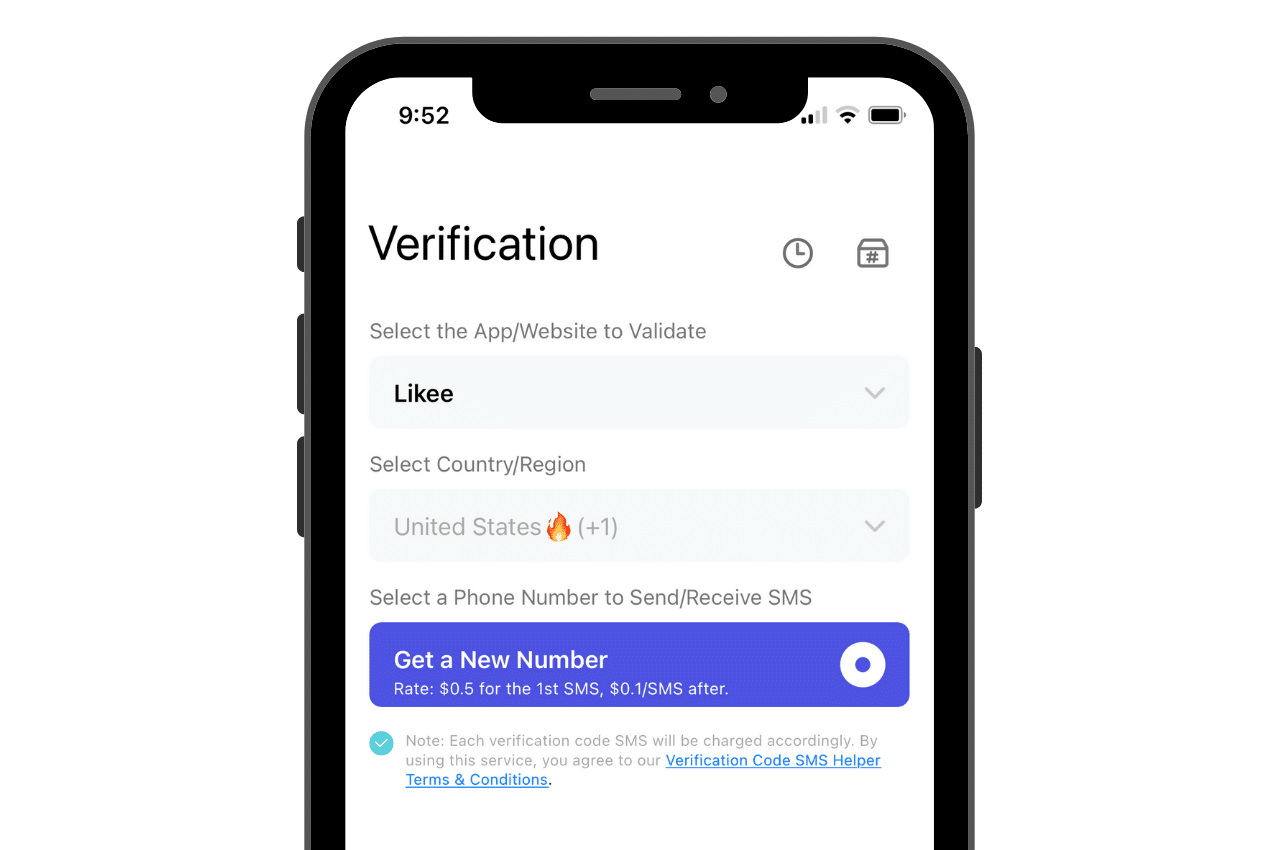 Step 4:
Find your Likee virtual phone number under the 'Please Use Following Phone Number to Validate' title.
Open the Likee app and go through the Likee log in process to create your new account. Open its verification settings and add the number you just received from the PingMe to Likee receive SMS. Now, you will soon receive a Likee verification code.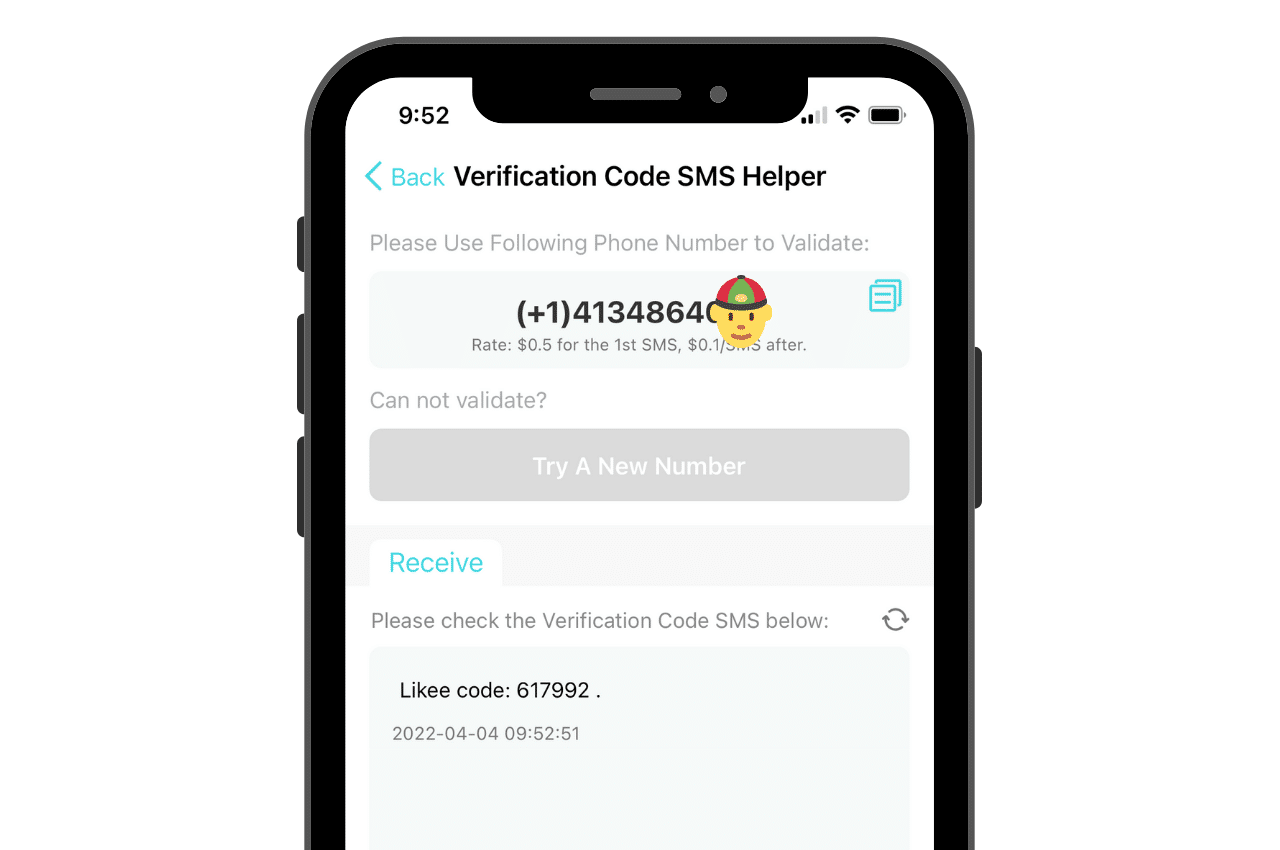 Step 5:
Now, copy the Likee verification code you just received in the empty text box. Go through the Likee log in process again and enter the code to its verification settings. Your account will soon get verified, and you will be able to watch, share, and like videos however you want.
In case you have any trouble receiving a Likee verification code, you can press the 'Try a New Number' button to request a new Likee virtual phone number and Likee receive SMS. While doing so, make sure you have balance in your PingMe account.
Receive Etsy Verification Codes Online
People who cannot download the PingMe app to Likee receive SMS can still use our web app. Open the web app. Here, enter your email address/phone number and type in the captcha code. Now, press the 'Get Verification Code' button to Likee receive SMS and have a Likee verification code.
Watch this short video tutorial to learn how to request a Likee virtual phone number using the PingMe app.
Is Likee the same as TikTok?
Both Likee and TikTok are social video platforms used to create and watch short videos. They are similar in many ways, but TikTok, being the first app of this kind, is still more popular and advanced. However, both apps have a few minor differences as well, such as the difference in their music options and text options.
Is Likee Good for Kids?
Likee has millions of active users, many of which have fake profiles displaying fake ages and personal information. It also has bullies who can leave nasty comments on your kid's videos. That is why it is better to keep your kids away from this app. Even if they want to create an account on it, make sure you supervise their profiles yourself.
How to Make Money on Likee?
There are many ways to make money on Likee. Some of these are listed below.
Make promotional videos.
Use Likee Creator Reward Program to earn money based on the number of views your videos have.
Earn through Likee Crowns that creators can achieve by following Likee guidelines and making quality content.
Broadcast live videos and participate in different challenges.
Is Likee Illegal in Some Countries?
While the Likee app is available in more than 150 countries around the world, it is still banned in some countries, including India.
Ready to get your verification code?
Keep your primary number for those who matter. Using PingMe to get a verification code is fast, safe and secure.
First time users get a gift of $0.2 free credit to use towards getting a verification code.