How to Get SMS Verification from Happn Using a Virtual Number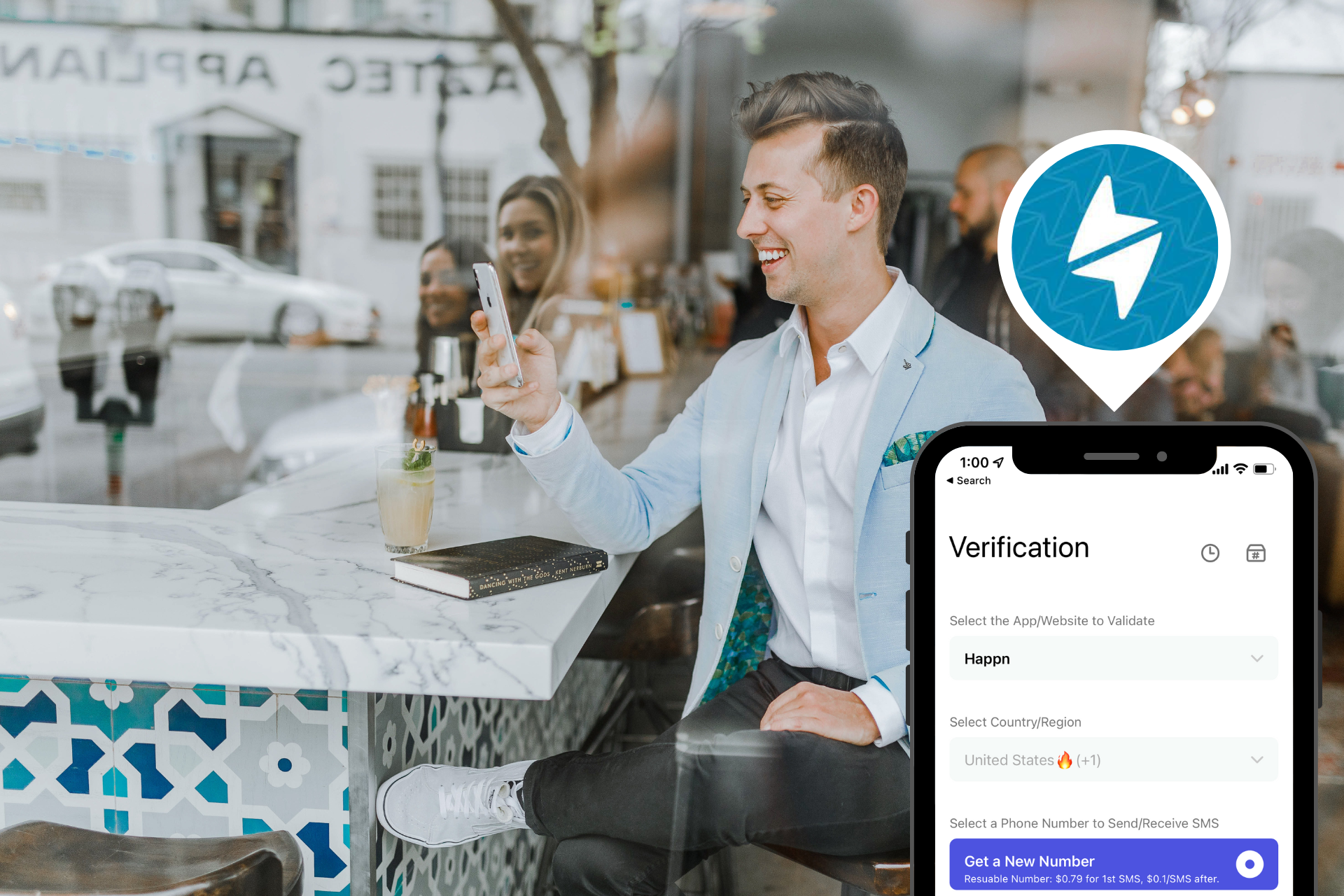 UPDATE:
A new feature on the PingMe app called Verification SMS Code Helper has been added to make receiving verification codes even faster and easier.
User discretion is advised
Want a discount?
For new users only, download PingMe now to get $0.2 free credit towards receiving your verification code.
With the PingMe app, you can now request a Happn one time password or a Happn SMS verification code on a virtual phone number. Read the article to find out how!
Happn is a dating app launched in 2014. Today, it has over 100 million users who use this platform to contact people sharing the same interests.
It is a location-based app, meaning whenever you cross paths with another Happn user, the app will show you that person's profile at the top of your homepage. This way, you can reach out to people who live near your location. Happn connects its users based on their preferences and location.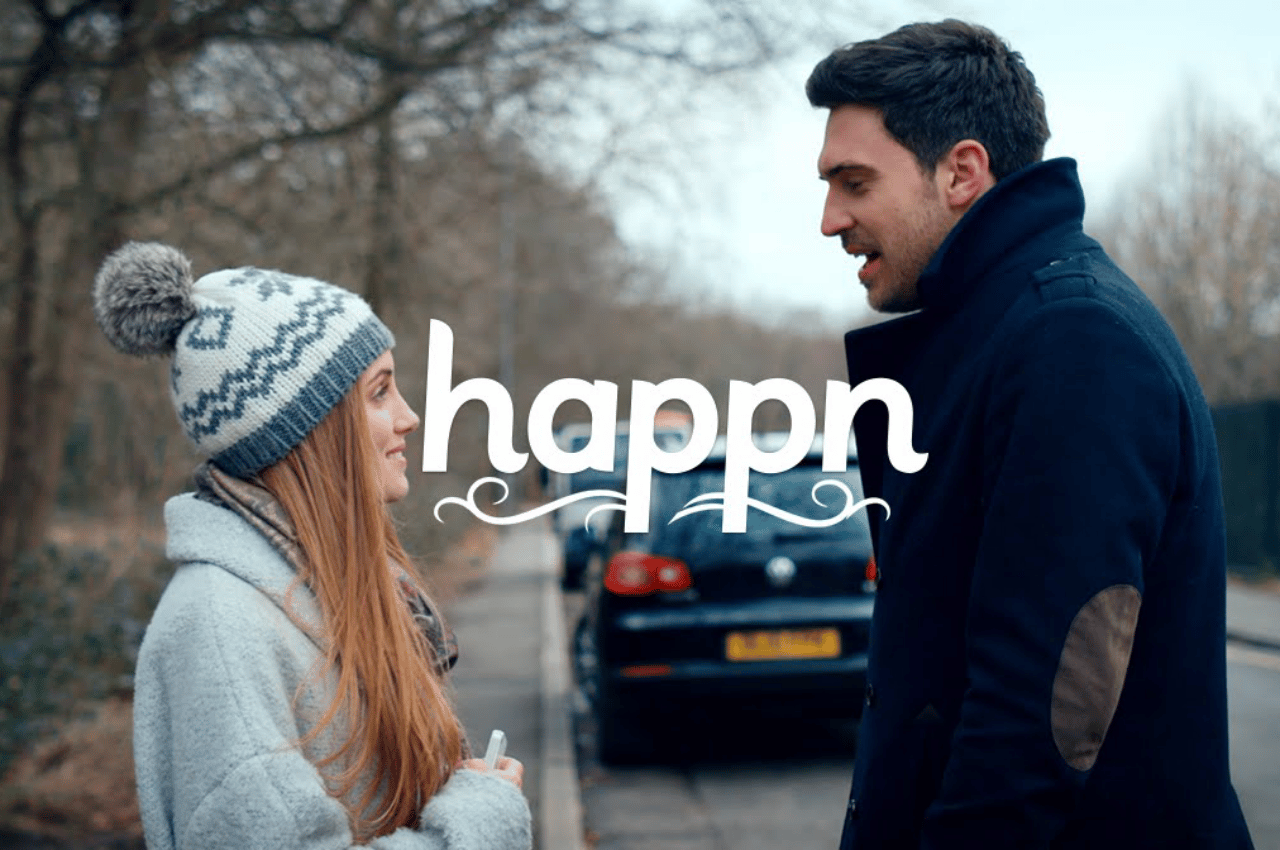 Why Do People Love Happn?
Happn reviews show why people love using this app. Here are some of the reasons why people enjoy Happn.
Unlike traditional dating apps, Happn allows you to contact people who have been in the same location as you. For instance, someone you have crossed paths with at a gas station or a grocery store.
You can create a Happn profile only through a Facebook account or your phone number. This makes the platform a bit safer than others, as scammers won't be able to get in without a phone number or Facebook app.
Happn offers many free features such as liking a profile, getting a Crush, or talking to others. If you want to use other features such as hiding personal information or activating incognito mode, you will have to upgrade your free account to the premium account.
You can connect your Spotify account with your Happn profile and share your favorite tracks in chat to let others know about your music interests.
It allows you to verify your profile (a blue tick will appear at the bottom right corner of your profile picture). It means other users will know you are legit.
Bypassing Happn SMS Verification Codes with PingMe
Today, many online websites and apps like Happn ask their users to add their phone numbers for verification and authentication purposes. Although it is done for your profile's safety, it can put your personal information at risk. It takes only a few clicks to hack a person's account and get their phone number. Using your number, scammers can also acquire your personal information like your home address.
That's why one of the many ways of avoiding this issue is to not add your personal number to online platforms. Instead, you can use a virtual phone number from sites like PingMe and use it for the same purpose.
Here is how you can have a virtual number for the Happn SMS verification code and Happn one time password using PingMe. 
Step 1:
Download the PingMe app from Google Play Store or App Store to Happn receive SMS. Open the official website of Happn or download the Happn app. Create your Happn account by going through the Happn log in process.
Step 2:
Now, open PingMe and press the 'Verification' button. A screen containing different options will appear on your phone. You will receive a virtual number based on what you fill in these options.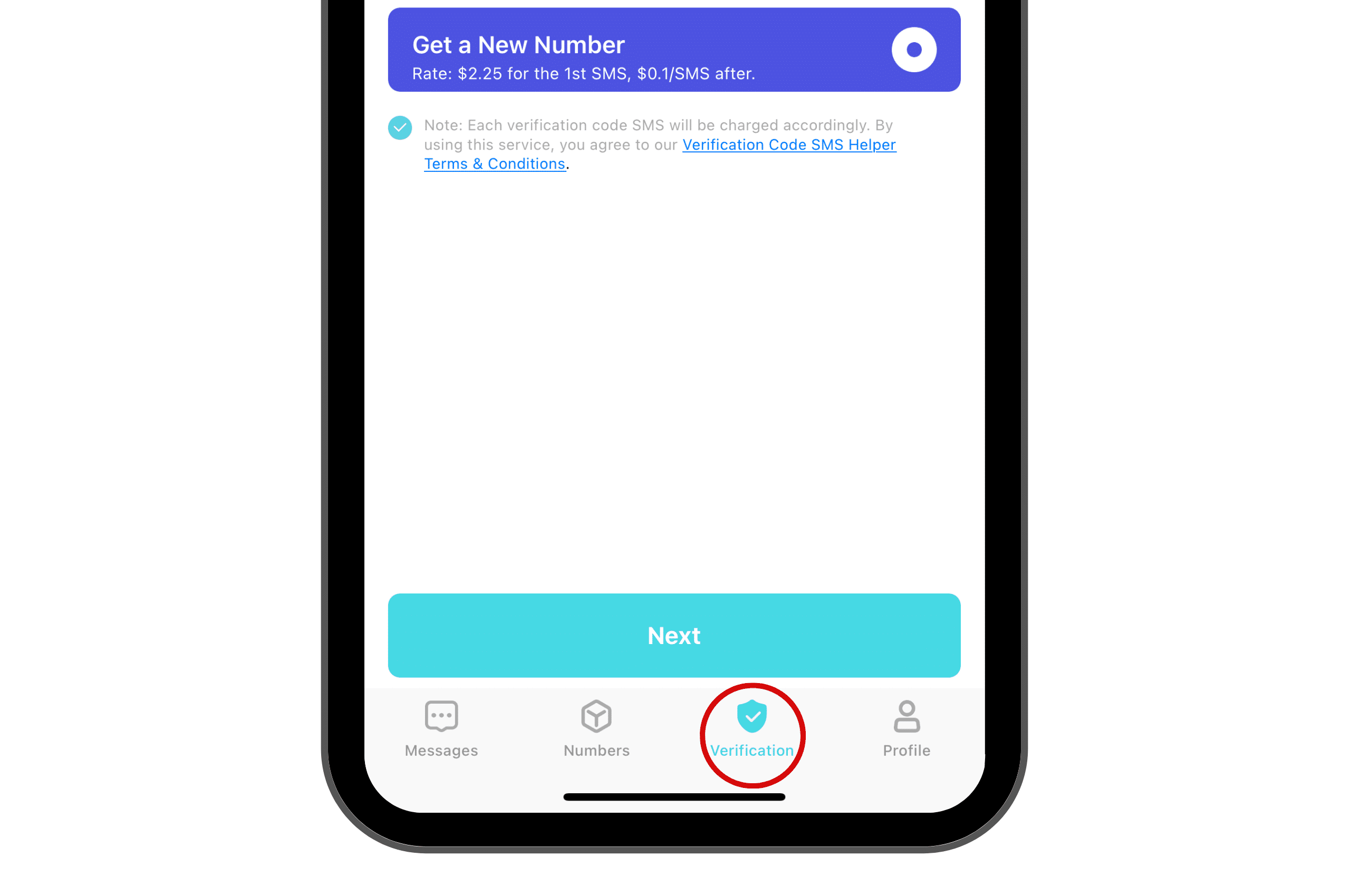 Step 3:
In the first option (Select the App/Website to Validate), you need to choose Happn as you want a Happn OTP or Happn SMS verification code. In the next option (Select the Country/Region), you need to choose the country whose virtual number you want. Through PingMe, you can have US, UK, and Canada numbers.
In the last option, you need to select a virtual number. Now, press the 'Next' button to proceed.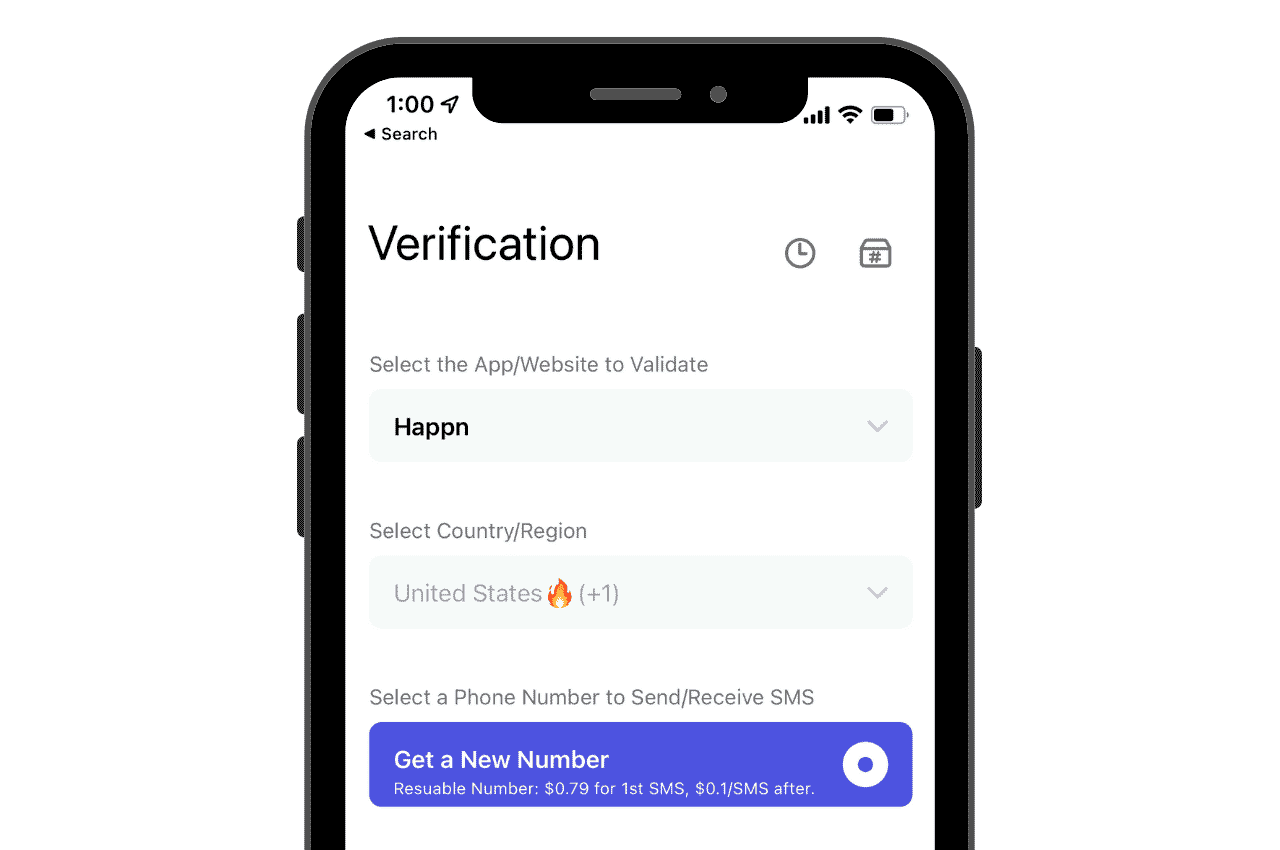 Step 4:
A virtual phone number will appear on your screen under the 'Please Use Following Phone Number to Validate' title.
Go through the Happn log in process. Open the verification setting. Here, add the number you just received from PingMe. Now, request a Happn verification code or Happn one time password.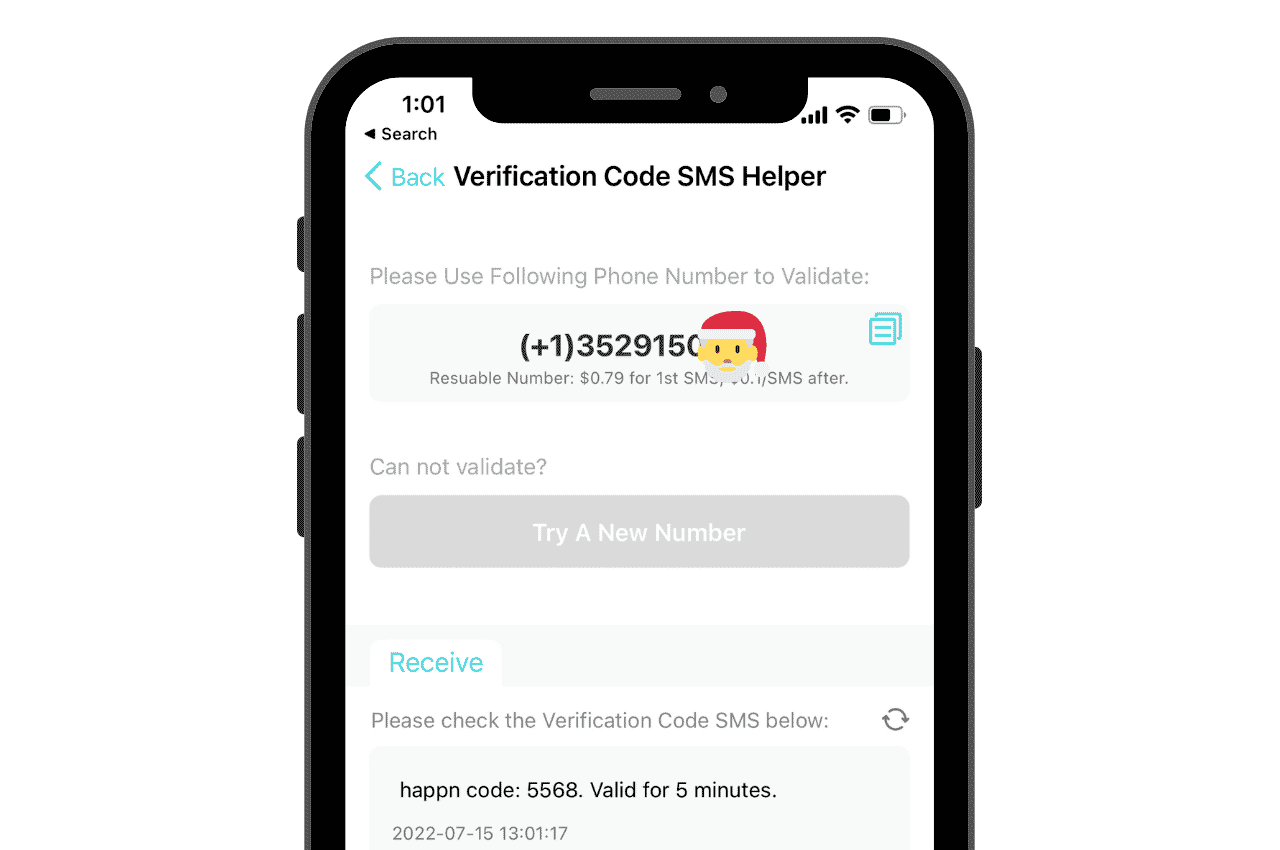 Step 5:
You will soon receive a Happn SMS verification code or Happn OTP. Copy the code/password and paste it into the required area. Your account will be verified in a few seconds.
This simple process will take only a few minutes to complete.
However, if you have trouble getting a Happn OTP or Happn verification code, you can request a new number by going through steps 2 to 5 again.
Receive Happn Verification Codes Online
People who are unable to download the PingMe app for any reason can still have a second phone number using our PingMe WebApp. 
Go to the PingMe WebApp. Enter your email address or phone number, and then enter the captcha code. Now, press the 'Get Verification Code' button. You will receive a virtual phone number and a Happn verification code in no time. 
You can watch this short video tutorial to see how the above-mentioned 5 steps are done.
How do I Stay Safe when Dating on Happn?
Although Happn reviews show the platform is safe, you still need to be cautious when contacting or dating strangers. Here are some tips you can try to stay safe on Happn:
Don't use your social media profile picture for your Happn profile if you don't want Happn users to find you on social media channels.
Don't share your personal information with someone you have not met in person yet.
Don't respond to messages by suspicious profiles. In fact, report such suspicious Happn profiles.
Have a Happn video chat with the person you are interested in before you go for an actual date.
How to Record Audio on Happn?
Open your profile after going through the Happn log in process. Press the 'My Account' button and choose a topic about which you are going to speak. Hold the microphone button and start speaking. Remove your finger when you are done. Your recording will be published on your profile, and people will be able to listen to it.
Can I Become Invisible to Other Users on Happn?
Yes, you can become invisible to strangers or other Happn users. For this, you need to activate the 'incognito mode,' which is a paid feature. 
Ready to get your verification code?
Keep your primary number for those who matter. Using PingMe to get a verification code is fast, safe and secure.
First time users get a gift of $0.2 free credit to use towards getting a verification code.