How to Get SMS Verification from Etsy Using a Virtual Number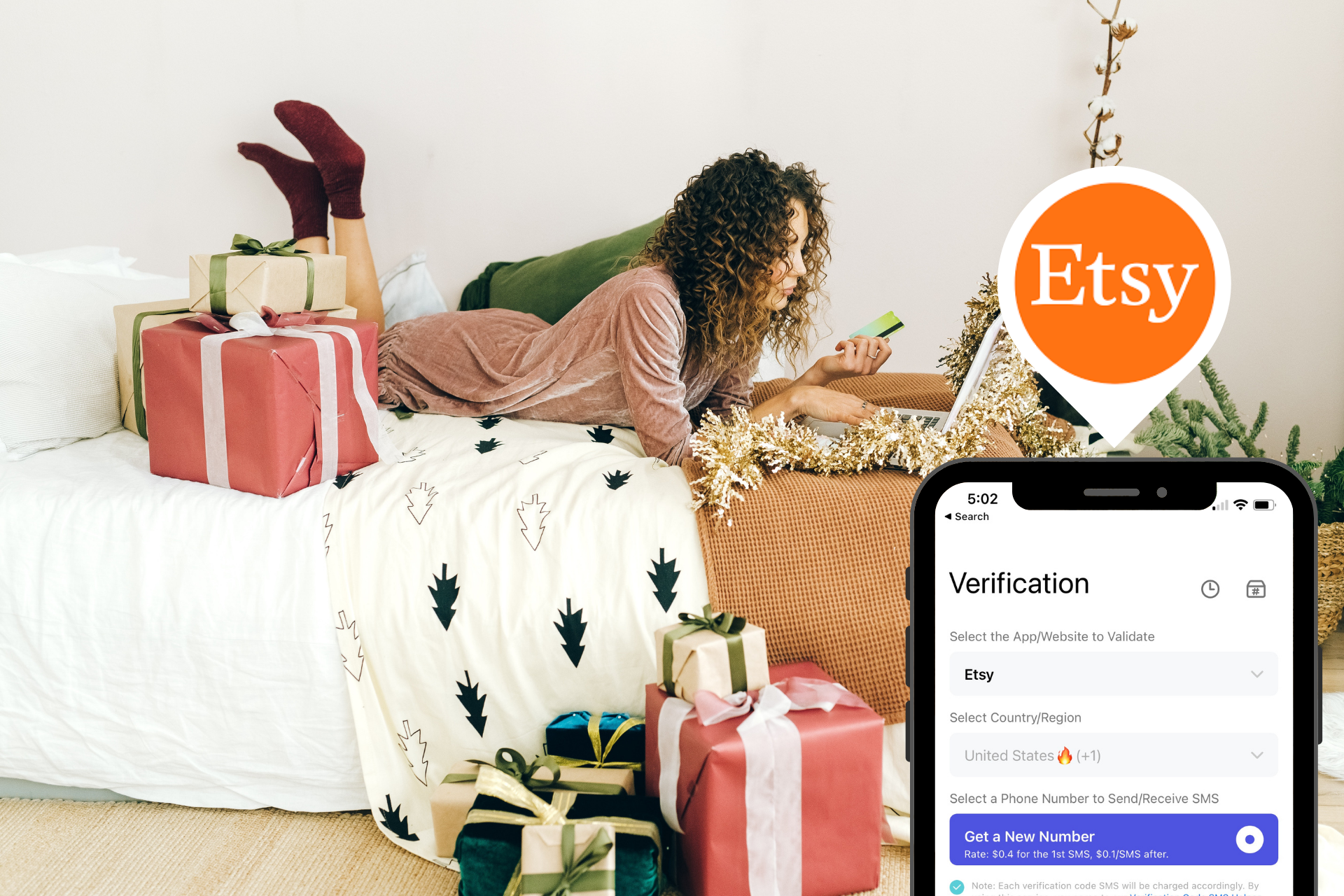 UPDATE:
A new feature on the PingMe app called Verification SMS Code Helper has been added to make receiving verification codes even faster and easier.
User discretion is advised
Want a discount?
For new users only, download PingMe now to get $0.2 free credit towards receiving your verification code.
Etsy website is an online marketplace that helps connect the Etsy seller and buyer. If you are interested in using the platform and activating its 2FA without using your personal number, you can use a virtual number for the same purpose.  
Read the article to learn how you can bypass Etsy SMS verification codes with PingMe. 
Etsy is an e-commerce company that people use to buy, sell, and collect unique items. It focuses more on vintage and handmade items.
Etsy competes with many other online marketplaces like Amazon Handmade, Shopify, etc. and has made its own name in the e-commerce world.
Unlike Amazon and other popular marketplaces, everything on the Etsy website is created and sold by its independent business owners. In addition to this, they also manage their orders on their own. Etsy just provides sellers with a platform to reach out to customers.
Therefore, both sellers and buyers enjoy Etsy and use it to earn revenue and purchase reliable products, respectively.
Here, we have explained some of the reasons why people like Etsy. 
From home décor, toys, and clothing, to jewelry, beauty products, and electronics, you can buy a wide variety of items using Etsy. Therefore, you can shop many essential items from a single platform while sitting comfortably in your home.
In addition, Etsy provides various payment options, including debit cards, credit cards, and Etsy gift cards. So, people can buy items using any of the available options based on what they find more convenient.
Another reason buyers like Etsy is that they can request customized items from sellers by directly communicating with them. If you like collecting unique items that no one else has, you will certainly enjoy getting tailored products from Etsy.

 

Also, Etsy ship its products to several countries, including Canada, Australia, Hong Kong, Indonesia, Denmark, Italy, Belgium, Malaysia, New Zealand, Turkey, South Africa, and the United Kingdom. It means, as a seller, you can reach thousands of customers by opening a small Etsy store.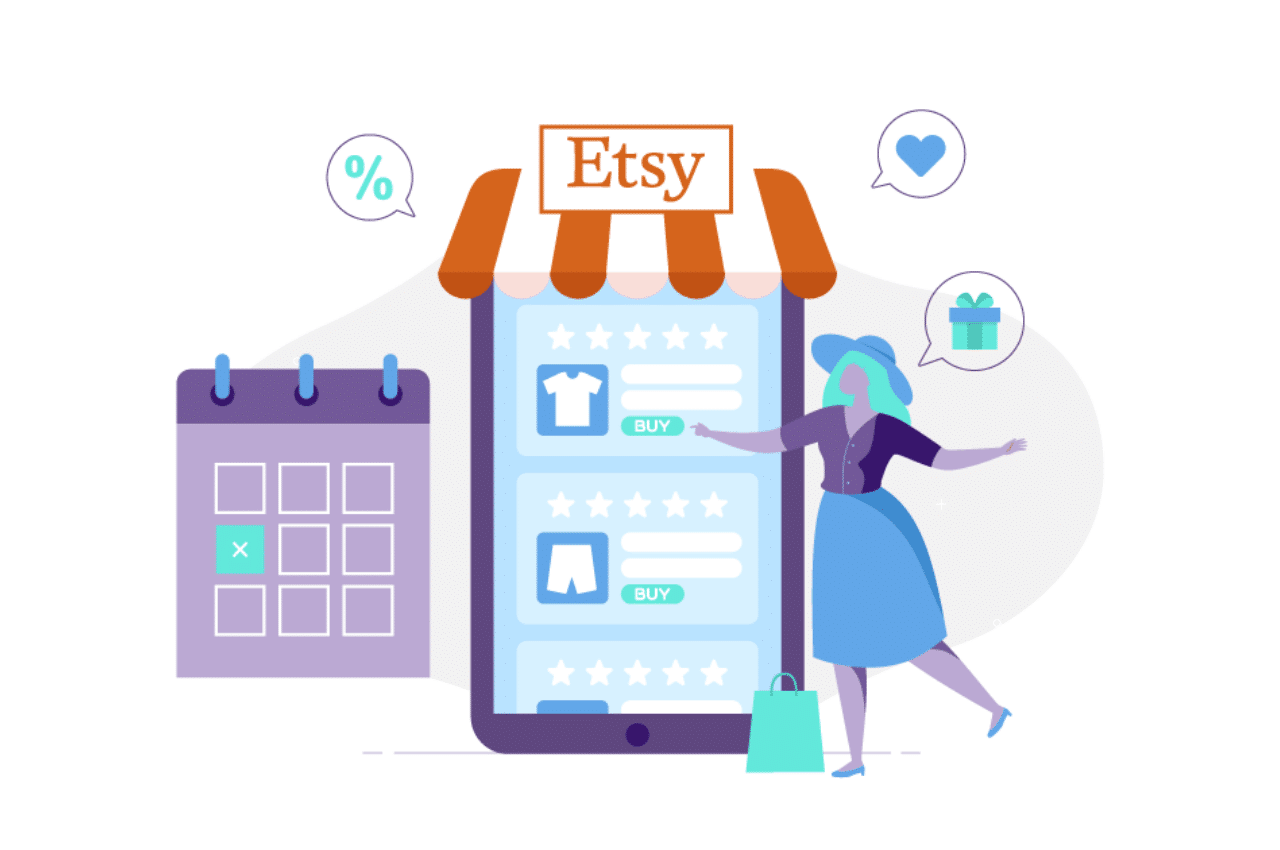 How to Set Up Two-Factor Authentication for Etsy?
Two-factor authentication provides an extra layer of protection to Etsy users. Once you have activated it, you will have to provide an additional log in credential to get access to your account.
Here is how you can activate your two-factor authentication for Etsy.
First, open your Etsy profile and press the 'Account' button located at the top right corner of the screen (under your avatar). 
Now, select 'Account Setting' from the drop-down menu.
Go to 'Security' and then press 'Enable.'
Here, enter your phone number in front of the 'Mobile Phone Number' text.
Select the confirmation type. Here, you will have two options to choose from. The first option is 'SMS/Text Message,' and the other option is 'Phone Call.'
Once you have selected the confirmation type, press the 'Enable' button.
Congrats, your two-factor authentication has been activated. Now, you can use your Etsy account more securely.
Bypassing Etsy SMS Verification Codes with PingMe
Sharing your personal number on any online platform has never been the ideal choice. There are many risks associated with it, and one of them is the leakage of your personal information, including your name, address, and number. 
If you are concerned about your privacy and don't want to share your personal number on the internet, then using a virtual phone number is the best choice. You don't need a SIM card to get a virtual number. You can buy it using apps like PingMe.  
Follow this five-step-long simple guide to receive an Etsy verification code using a PingMe disposable phone number. 
Step 1:
Firstly, Download the PingMe app on your mobile phone. Android users can find it on Google Play Store, and iPhone users can get it from App Store.
Step 2:
Open the PingMe app. Now, locate and press the 'Verification' button present in the navigation bar to get the Etsy verification code.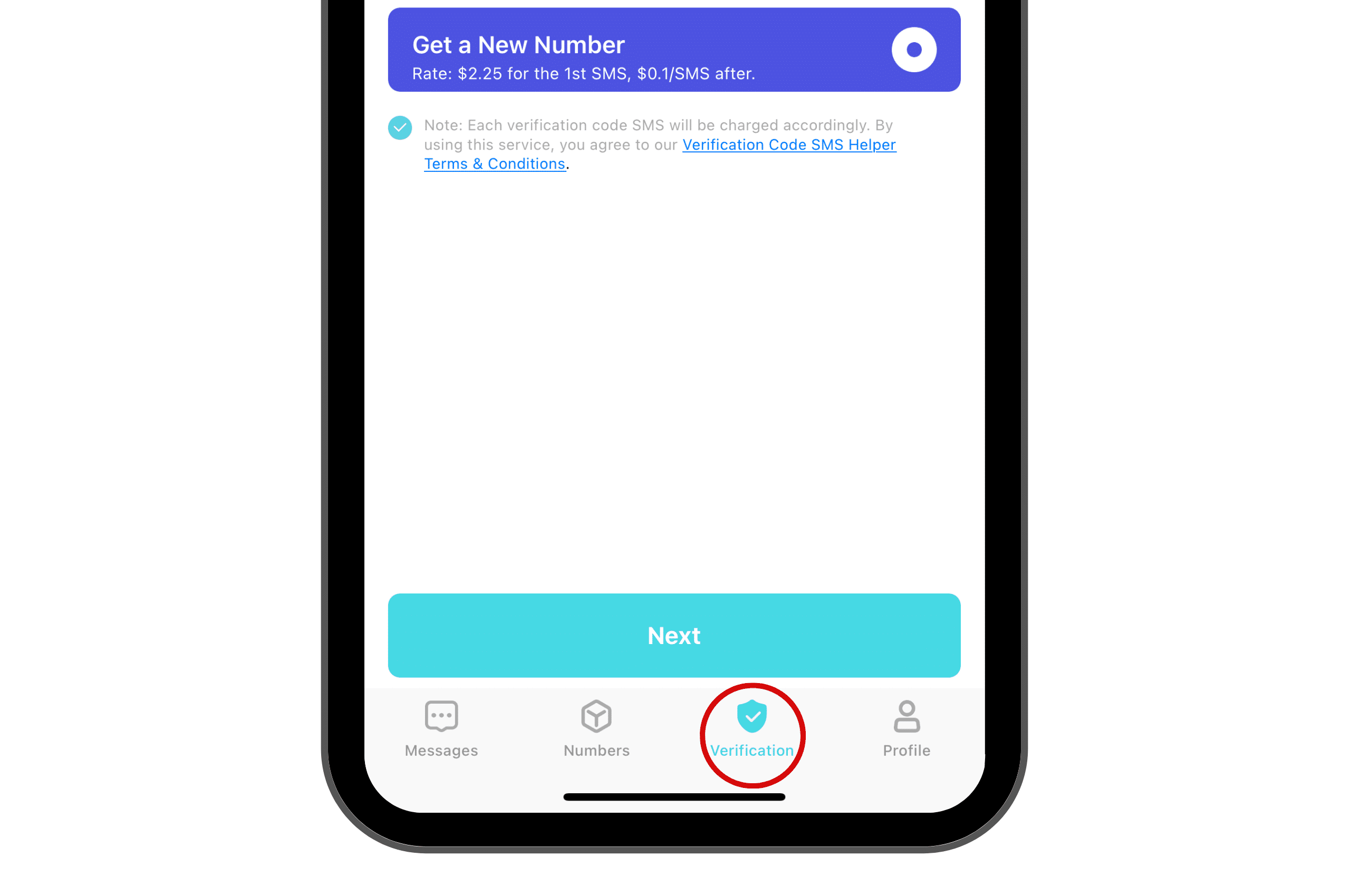 Step 3:
Select 'Etsy Website' from the drop-down menu under the 'Select the App/Website to Validate' text. Now, pick the country whose Etsy verification code you want. Here, you can request a UK, US, and Canadian disposable phone number. Now, pick a phone number and then tap the 'Next' button.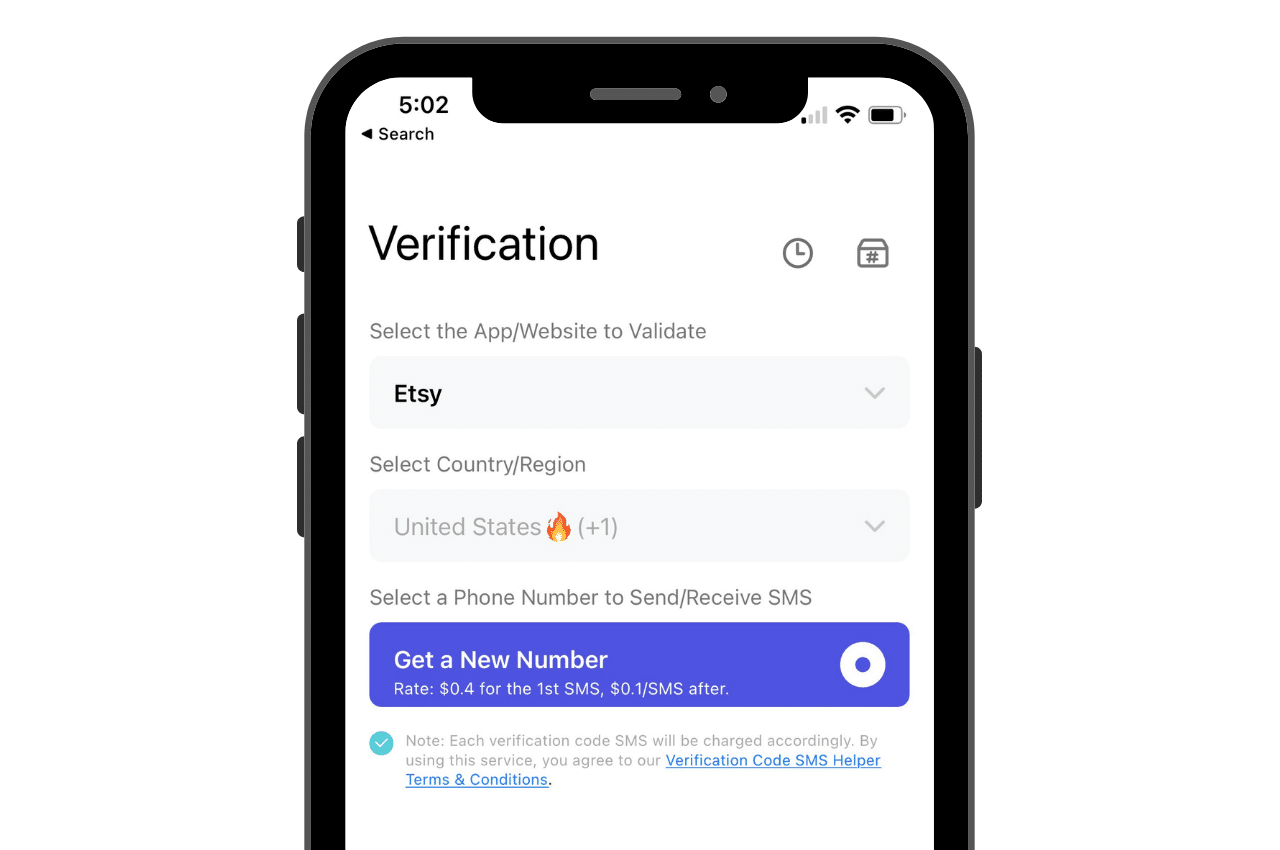 Step 4:
PingMe will send you a phone number under the 'Please Use Following Phone Number to Validate' text. Now, copy the number and then paste it to Etsy's two-factor authentication settings to Etsy receive SMS.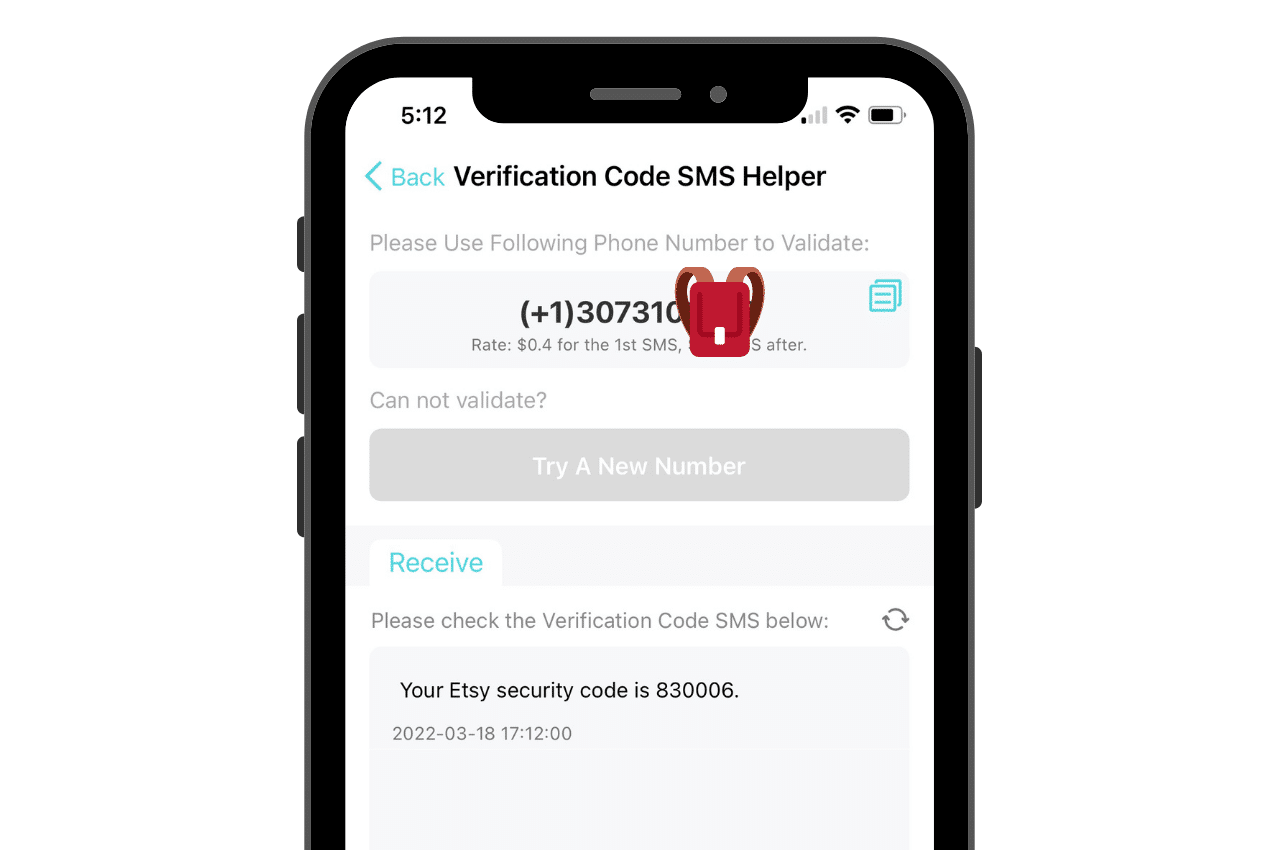 Step 5:
The Etsy website will send you an Etsy verification code. Copy and paste it to the Etsy website to set up two-factor authentication.
If you do not Etsy receive SMS, repeat steps 2 to 5 again to request a new number.
Receive Etsy Verification Codes Online
Unable to download the PingMe app but still want to have a disposable phone number? Use our web app to request a virtual number for the Etsy verification code or to Etsy receive SMS in a few simple steps.  
Also, you can watch this short video tutorial to learn how to request a secondary phone number using PingMe.
Is Selling on Etsy Worth It?
Etsy website acts as a middle man between the Etsy seller and buyer. When using this marketplace, you will not have to create your own website to showcase or sell your products. It means, you can simply create a store on Etsy and start making money without putting in the extra effort. So, selling on Etsy is definitely worth it.
Can Etsy Ship Internationally?
Yes, Etsy ship products internationally. If Etsy payment options are available in your country, you can purchase products from the website. Click here to check the list of countries where Etsy ship products.
Why is Etsy More Expensive?
Most of the Etsy products are handmade, and many are made to order. Each Etsy seller sets his/her own price. In addition, they can increase or decrease prices however they want. 
However, sellers have to pay a commission to the Etsy website. Therefore, they set their prices in a range that can bring them profit after deducting commission and material cost.  
Ready to get your verification code?
Keep your primary number for those who matter. Using PingMe to get a verification code is fast, safe and secure.
First time users get a gift of $0.2 free credit to use towards getting a verification code.