How to Get SMS Verification from Alipay Using a Virtual Phone Number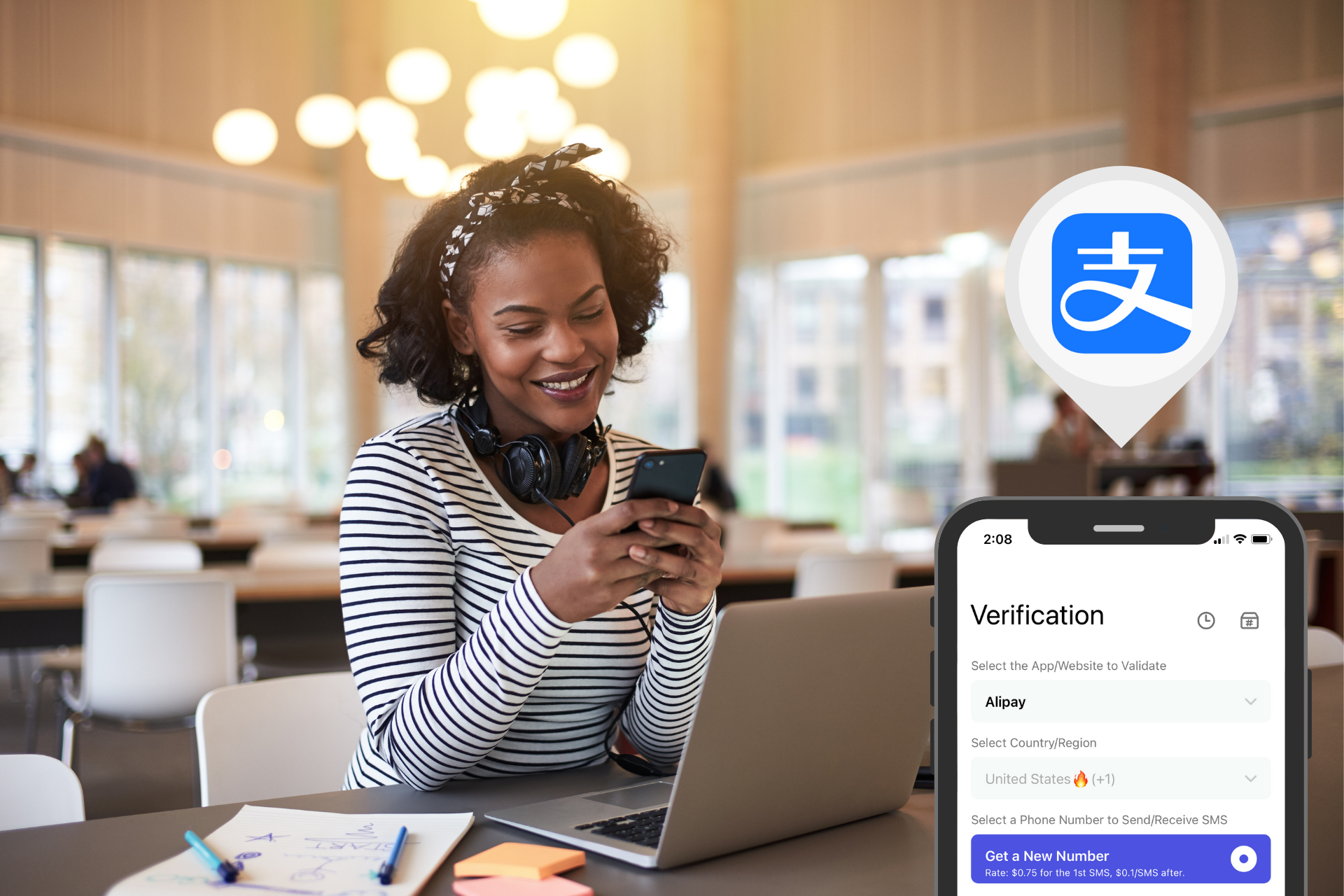 UPDATE:
A new feature on the PingMe app called Verification SMS Code Helper has been added to make receiving verification codes even faster and easier.
User discretion is advised
Want a discount?
For new users only, download PingMe now to get $0.2 free credit towards receiving your verification code.
Want to receive an Alipay verification code on a virtual number to pay with Alipay securely? Do you want to use Chinese mobile payment options without using your personal number? Here is all that you need to know to get started.
How Does Alipay Work?
Alipay is a Chinese mobile payment app. It is popularly used in China for cashless payments. You can also store credit card details in this app and then use your eWallet to make payments. Moreover, Merchants from across the world use this payment option for their Chinese consumers. It is a free to use app that just requires your credit card details and basic profile information.
If you are a Chinese resident, you can pay with Alipay securely. It uses the latest security features to keep the platform safe for its users. In addition, some of these features include advanced encryption, real-time monitoring, and risk management framework.
Benefits of Using Alipay
This Chinese mobile payment option is a convenient way of making online transactions. You do not have to carry cash with you. Moreover, you can keep your funds safe in your mobile phone and reduce the risk of losing cash.
You could also make a variety of payments using Alipay. I

n the same vein, y

ou can pay with Alipay for a taxi fare, dinner, grocery items, and hotel room without having any issue. Even some beggars use the app to beg.
 Alipay has made life easier for its users. In addition, It offers different deals for weekends to attract customers. Similary, it encourages online transactions.
If you are in a restaurant, you can order different dishes by simply scanning the QR code. On the other hand, you can pay with Alipay for as many dishes as you want. It makes the dining experience better with it's easy-to-use interface.
Merchants reduce labour costs and attract customers by offering a Chinese mobile payment option.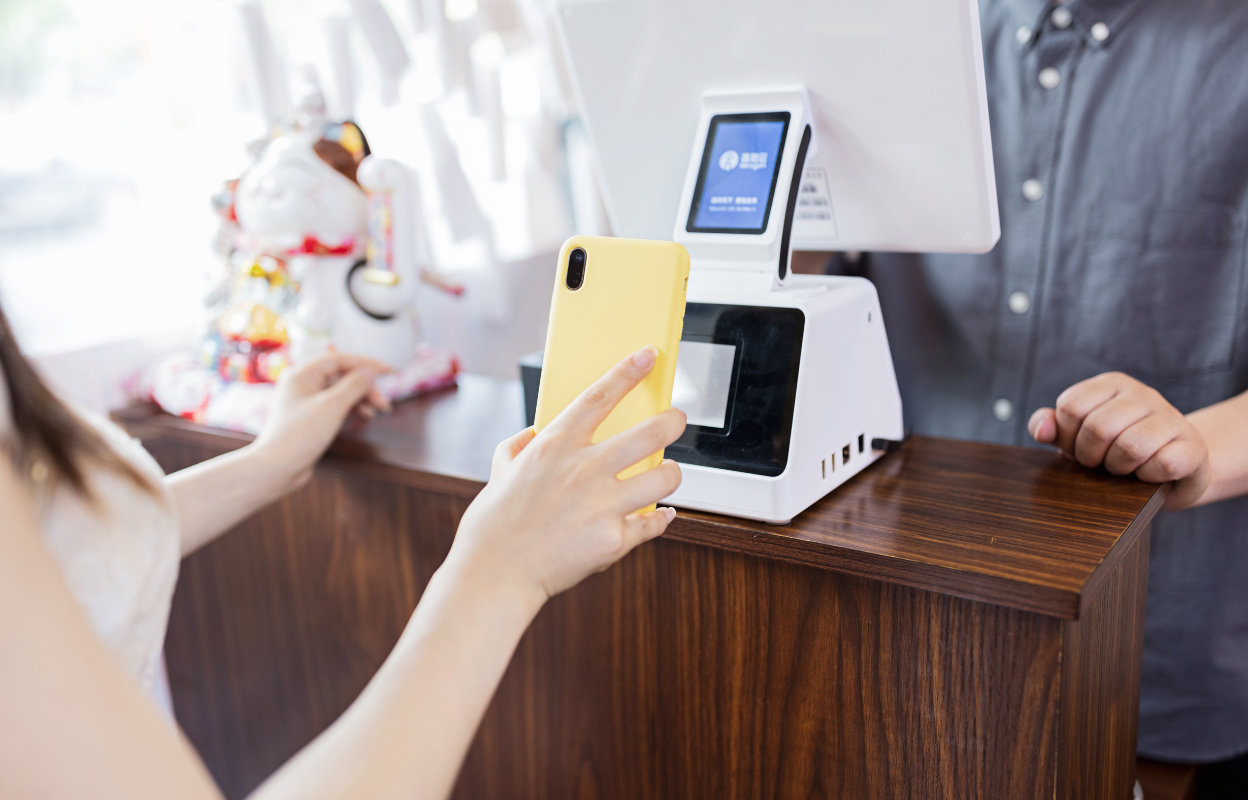 Tips for Using Alipay International
Chinese mobile payment options have become popular in international markets where Chinese consumers make payments frequently. Most importantly, It is opening opportunities for merchants to attract Chinese tourists. Meanwhile, they can attract Chinese international students, as well.
90% of the Chinese travellers say they would make more payments if they were given a Chinese mobile payment option.
All you need to pay with Alipay is a smartphone to download the app, Chinese bank information, and a phone number. If you do not have Chinese bank information, you can use its feature 90-Day Tour Pass for the time being.
Bypass Alipay SMS Verification with a Virtual Phone Number
Using a virtual number over a personal number has its own benefits. You do not have to worry about keeping your private number protected from scammers, etc. After that, your personal info stays safe on the internet.
Below is the guide for receiving the Alipay verification code using a virtual number.
Step 1: Download & Install PingMe
The first thing you need to do to get an Alipay verification code is downloading the PingMe app.
PingMe is a free iOS and Android app. You can download it from the Apple Store and Google Play Store. It is free to download and is lightweight. Install the app to your device to have Alipay SMS verification.
Step 2: Select Verification Option
Open the PingMe app. Tap the navigation bar located on the homepage. Scroll through the options and tap on the "Verification" option.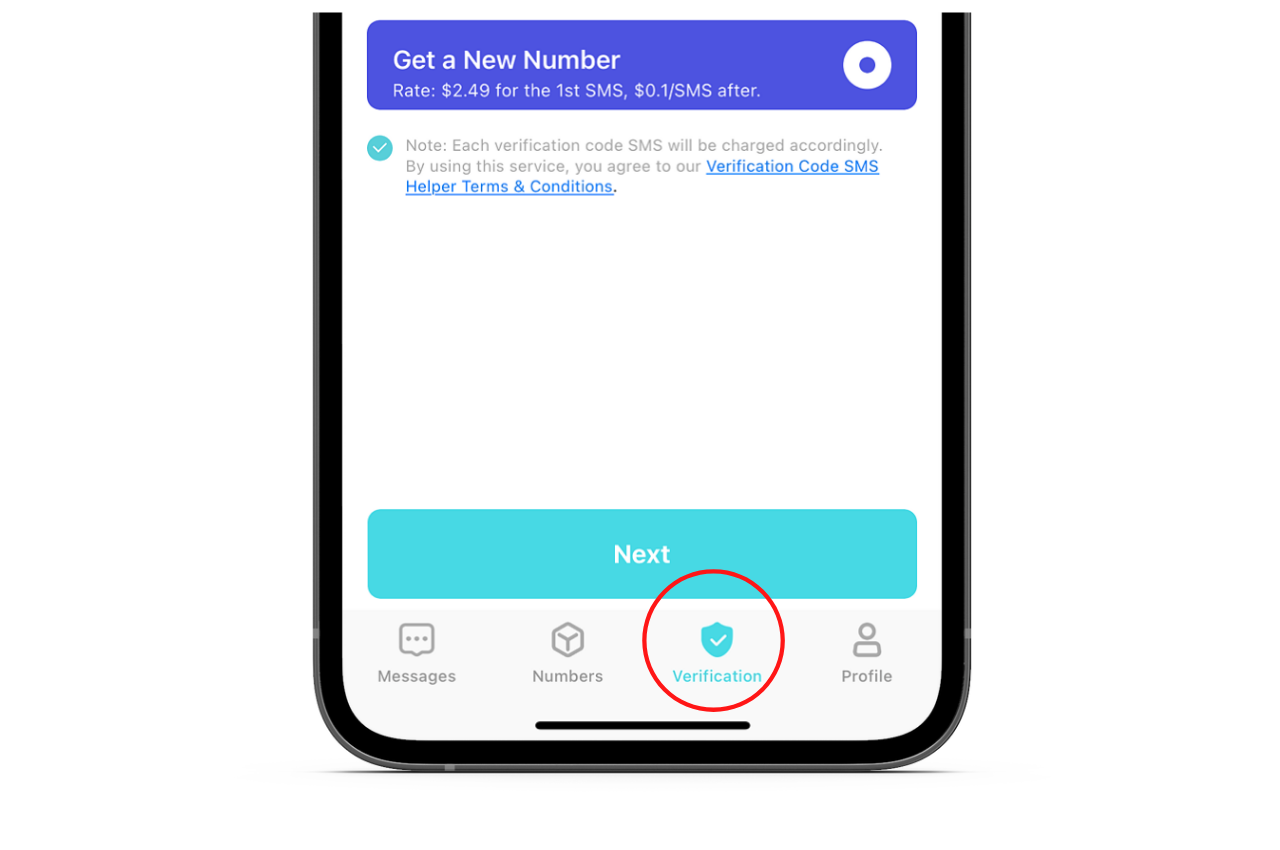 Step 3: Type in the Details
A new screen containing three main options will appear on your phone's screen. Enter Alipay in the first option which is "Select the App/Website to Validate" to get Alipay virtual phone number and Alipay SMS verification.
Enter the state name in the second option which is "Select the Country/Region" to get the Alipay virtual phone number of the region you want. After that, Tap on the third option that reads "Select the Phone Number to Receive SMS." After filling all options correctly, tap on the "Next" button.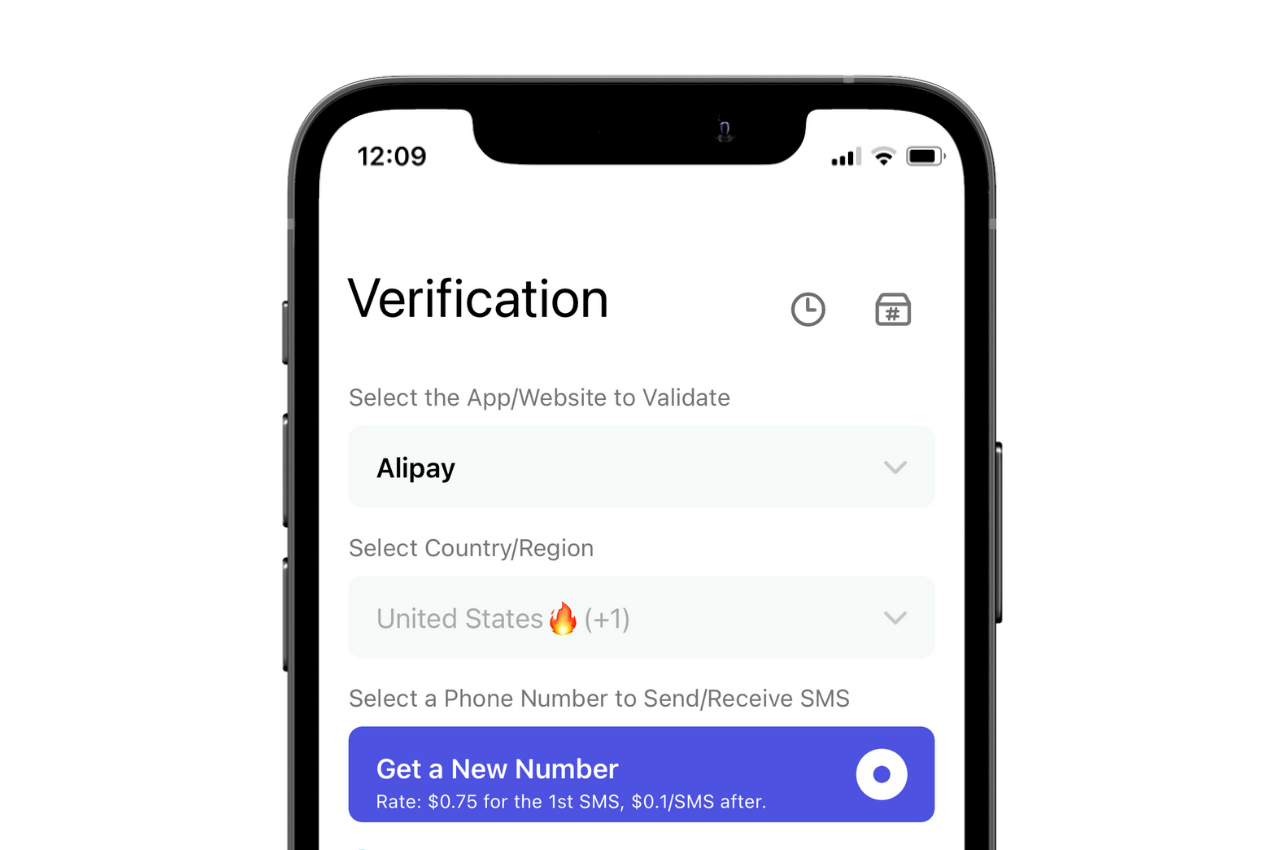 Step 4: Enter Alipay Virtual Phone Number
You will receive a Alipay virtual phone number by PingMe in a minute or so. Note down the number and enter it in Alipay verification settings.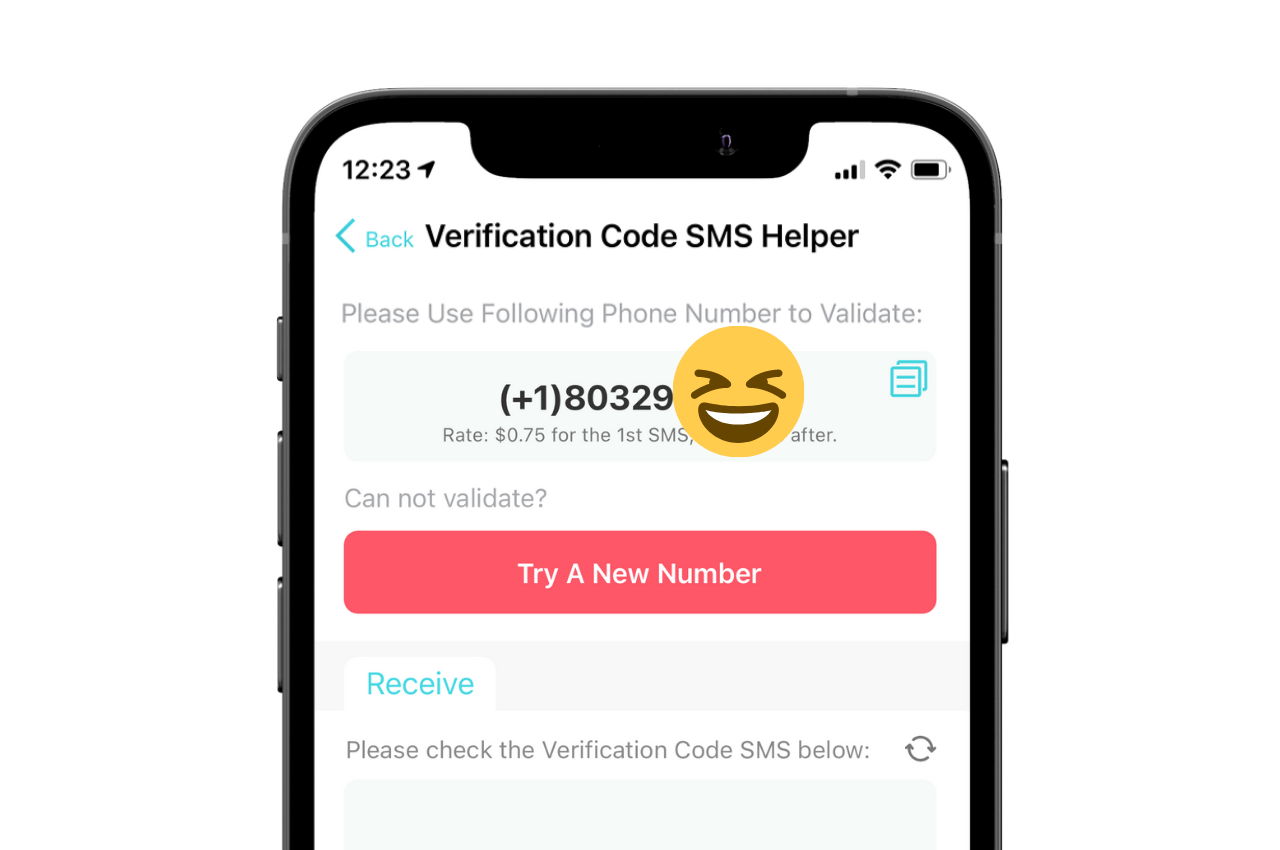 Step 5: Receive Alipay Verification Code
You will receive the Alipay verification code in a few seconds. Later, you will get it in an empty text box titled "Please Check the Verification Code SMS Below."
Copy the Alipay verification code. Paste the code to the verification settings of Alipay. Secondly, your profile will get verified in a few seconds if you have already added the rest of the information. In conclusion, Now make a purchase using the Alipay website however you want.
 A user may not get Alipay SMS verification sometimes. If this happens to you, you will have to request another Alipay virtual phone number. For this, make sure you have the required PingMe balanced. You just need to follow steps 2-5 again. So hopefully, you will get the Alipay verification code.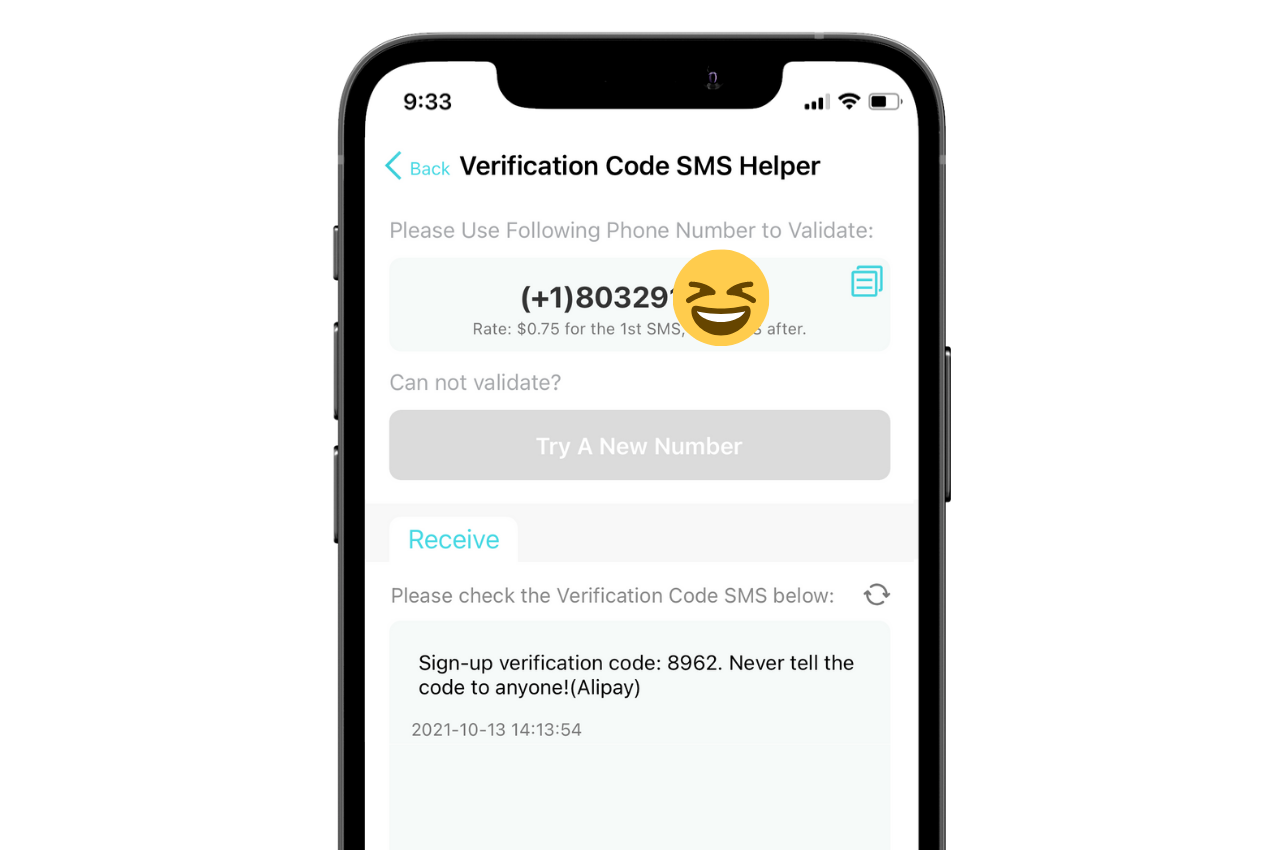 Get Alipay Verification Codes Online
Are you interested in getting a virtual number without downloading the PingMe app? Do you want to receive an Alipay verification code by using a web app? You can go to the PingMe WebChat and request a virtual phone number to make a Chinese mobile payment without downloading PingMe.
If you want to use PingMe for other apps, visit our help center to find which apps are available for PingMe.
FAQs:
What's the difference between Alipay and Apple Pay?
Alipay is an online payment platform founded by Jack Ma. He is also the founder of Alibaba. It supports transactions in around 18 different currencies. Apply Pay is a mobile payment service offered by Apple Inc. It allows Apple users to make payments using Safari or different iOS apps. It is supported only by Apple devices.
Can I link Alipay with my foreign credit card?
To use Alipay, you need to have a Chinese bank account and a Chinese national ID. Anyone, even a Chinese living in another country, may not be able to use Alipay if they do not have these things.
Because Alipay has now launched a 90-Day Tour Pass for tourists in China, tourists can make a minimum of 100 yuan and a maximum of 2,000 yuan payment using this feature.
Ready to get your verification code?
Keep your primary number for those who matter. Using PingMe to get a verification code is fast, safe and secure.
First time users get a gift of $0.2 free credit to use towards getting a verification code.