How to get SMS Verification Code from OnlyFans App using a Virtual Number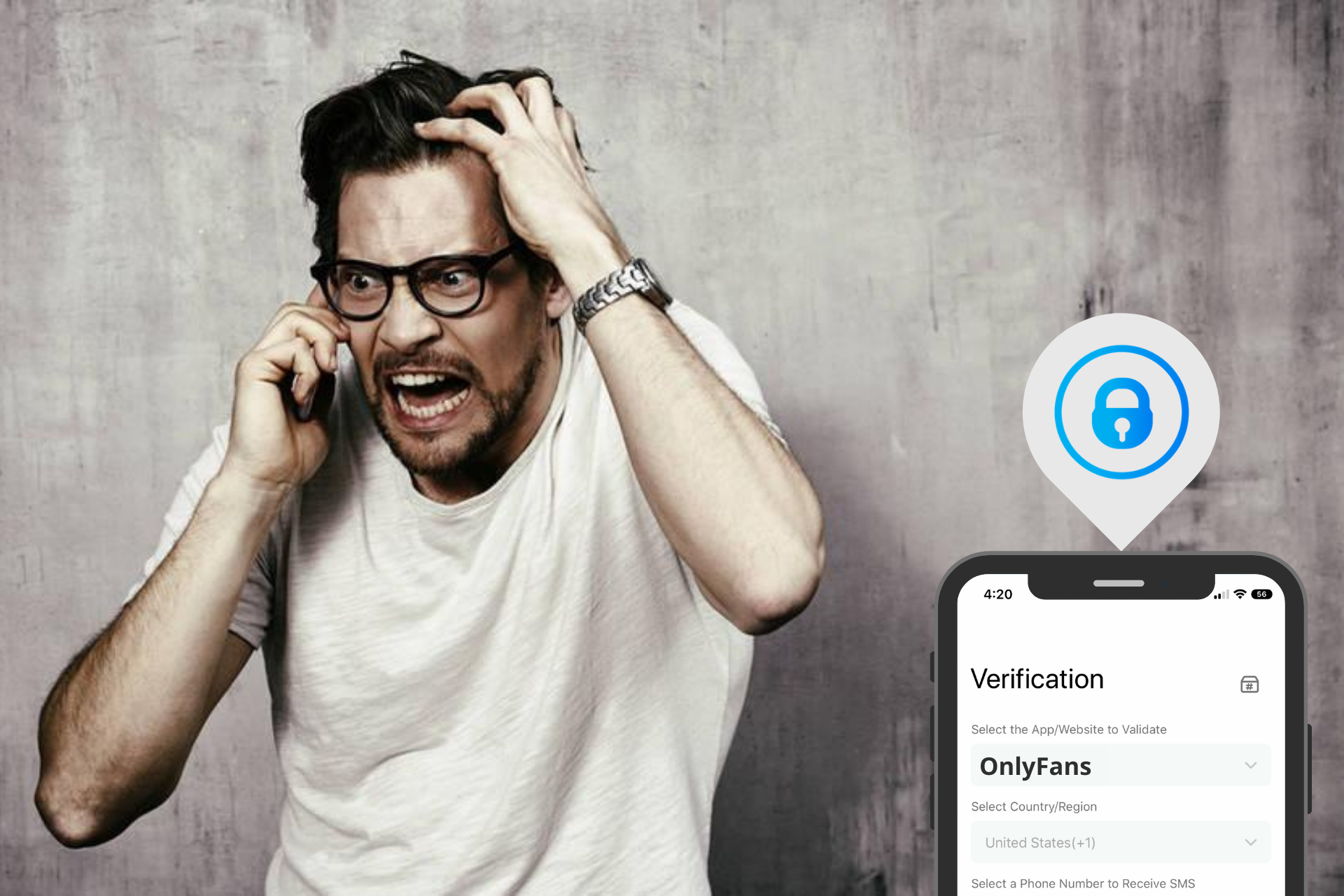 UPDATE:
A new feature on the PingMe app called Verification SMS Code Helper has been added to make receiving verification codes even faster and easier.
User discretion is advised
Want a discount?
For new users only, download PingMe now to get $0.2 free credit towards receiving your verification code.
Want to create a profile on OnlyFans without putting in your personal number? Or are you looking for a virtual number to get OnlyFans App Verification? You have come to the right place.
Now you do not have to add your personal number to get a verification code text OnlyFans. You can get a virtual number through an easy-to-use app, PingMe. Want to learn how? This article has the step-by-step guide to using the PingMe app to achieve a secondary number to bypass OnlyFans and get SMS verification.
OnlyFans – A general overview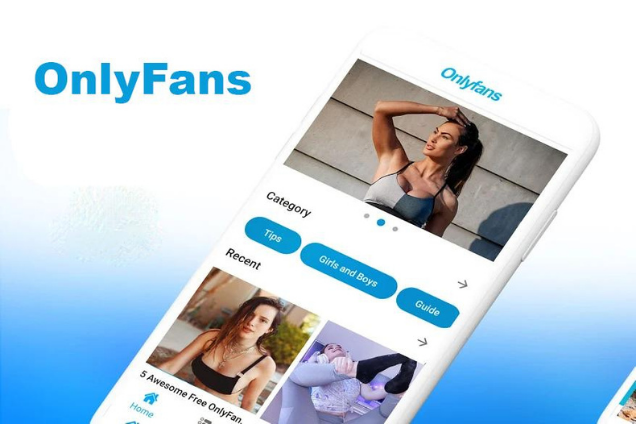 OnlyFans is a social media platform that allows its users to share any sort of content. The content creators create content that is not visible to all. To get access to that content, OnlyFans users pay a monthly subscription.
This is a London-based app. It was founded in the year 2016 by Tim Stokely. Since then, it has gotten more popular among adult content creators. It is because this app does not restrict the content like Instagram and similar apps do.
It is a subscription-based platform. Content creators create content that not all can see. If you are an OnlyFan user, you will have to pay a monthly or maybe longer subscription to see that content. You can follow that content creator without paying a subscription. But in order to see specific content, you will need to pay for subscriptions.
Content creators can make money on OnlyFans in many ways. They can sell their content, get tips, have a live chat, etc., to earn money through this platform.
Step by step guide to getting OnlyFans App Verification
PingMe is a safe app that helps people to use a secondary number when they do not want to use their personal number. You can send messages and talk to people using this app. You can even acquire more than one number through this app.
If you do not want to add your number on OnlyFans to create a profile, then use the number obtained from PingMe. For that, you do not have to follow critical steps. There are only five steps which we have thoroughly described below. Do them correctly, and you will soon have your verification code text OnlyFans.
Step 1:
Download the PingMe app from the app store. You can download it for free. It is available on the Google app store for Android and Apple App Store for iOS users. The app is lightweight, so it will not take much space on your phone.
Step 2:
After downloading PingMe, open it on your phone. Tap on the "Manage Phone Numbers" option available on the screen. A new menu will appear on your phone's screen. It will have four options. Select the second option that is "Verification Code SMS Helper." This option will have a SIM card icon that will help you identify it, among other options.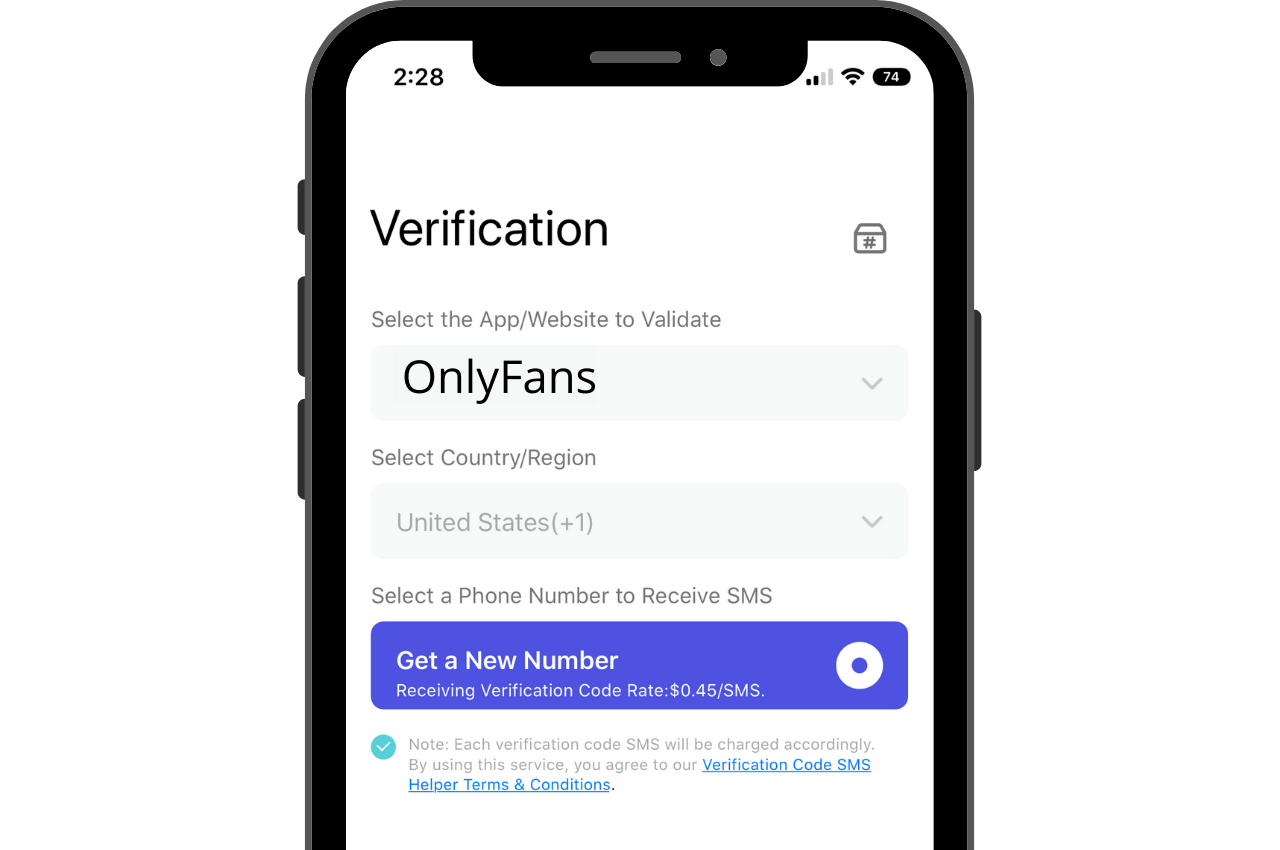 Step 3:
Again, a new menu will appear on the screen of your phone. It will have three different options. You will have to fill in those options. The first option says, "Select the App/Website to Validate." In this option, choose the app for which you want to get an SMS verification code. In this case, that app is OnlyFans. So, select the name of this app from the list given in this option.
The second option says, "Select the Country/Region." In this option, select the country whose number you want to achieve. The third option says, "Select the Phone Number to Receive the SMS." So, select the number. After filling in these three options, click on the button "Next."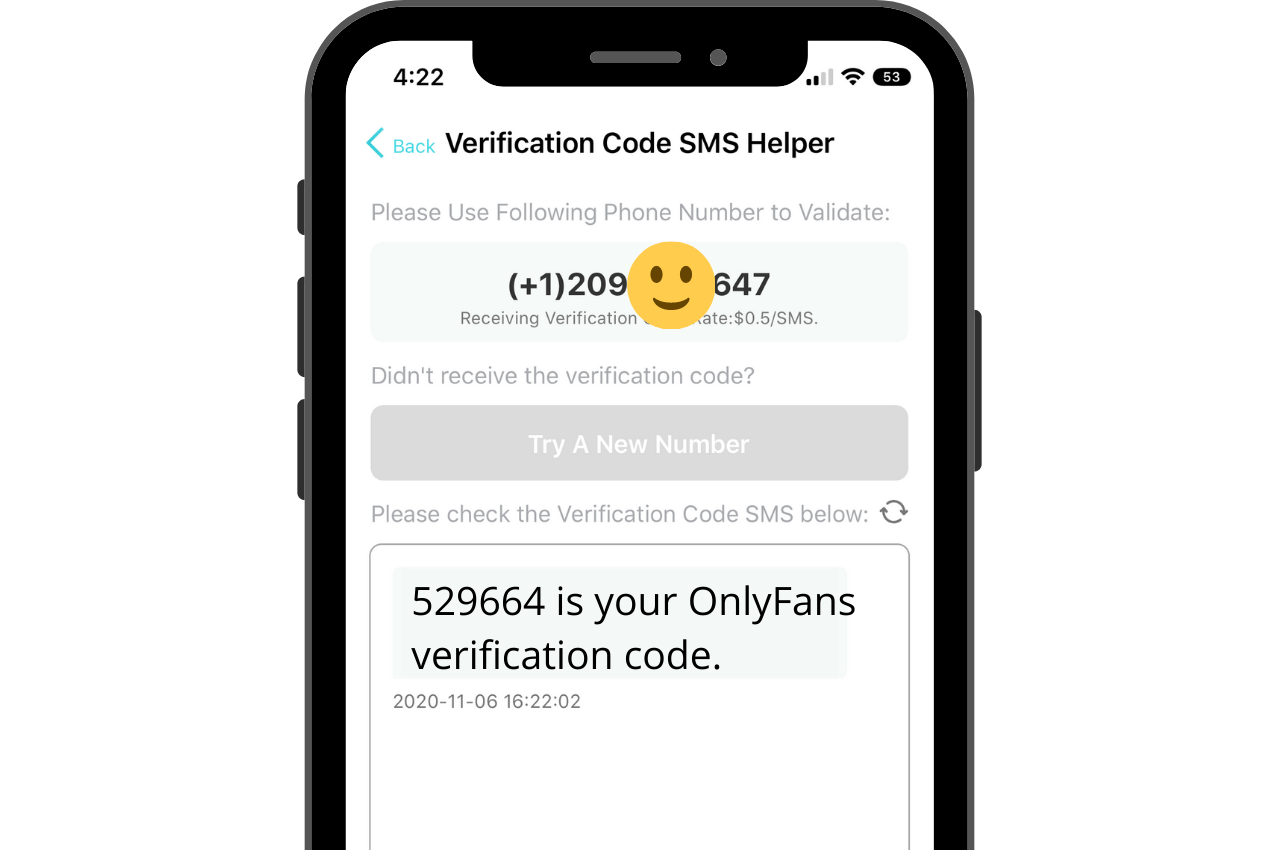 Step 4:
You will soon get a virtual number. Now add this number to your OnlyFans sign-in page to bypass OnlyFans. Then you will get a verification code text OnlyFans. There will be an empty box under the "please check verification code SMS below." You will receive your verification code OnlyFans in this empty box.
Step 5:
Add this verification code to the OnlyFans sign-in page. If you did not receive the SMS verification code, then apply for a new number again. Please keep in mind that you need to have a certain PingMe balance in your account to get another number. PingMe is an inexpensive app. It charges a very small amount to buy a number. You can check rates on the website.
If you follow all the five steps correctly, you will soon be able to activate your OnlyFans profile and use it. If you still want to have another verification code for another app, then go through the same steps again.
Introducing a new feature
PingMe has introduced an amazing new feature called PingMe WebChat. This feature is beneficial. It allows the users to get verification codes without downloading the app. Yes, you do not have to download it anymore. Just go to the PingMe website. Then open the WebChat. Do what the WebChat asks you to do. Then you will soon have your verification code.
FAQs about OnlyFans App Verification
Who owns OnlyFans?
OnlyFans is a London-based social media platform. Tim Stokely owns this app. He is a British entrepreneur and CEO of OnlyFans.
How to enable SMS verification on OnlyFans?
To enable SMS verification, you need to get a verification code text OnlyFans. You will have to add your number or a virtual number for that. After adding the number, you will soon get a verification code. Then add that code to the app to get started.
How do you make money on OnlyFans?
There are several ways to make money through this app. You can simply create your profile and create unique content for your subscribers. You will get more subscribers if you create different content from others. Another way to make money is to have a live chat with a subscriber. Your subscribers can also leave your tips. The happier they are with your content, the more money you will have through this platform. So, update your content from time to time.
Ready to get your verification code?
Keep your primary number for those who matter. Using PingMe to get a verification code is fast, safe and secure.
First time users get a gift of $0.2 free credit to use towards getting a verification code.