How to get SMS Verification Code from MySudo App using a Virtual Number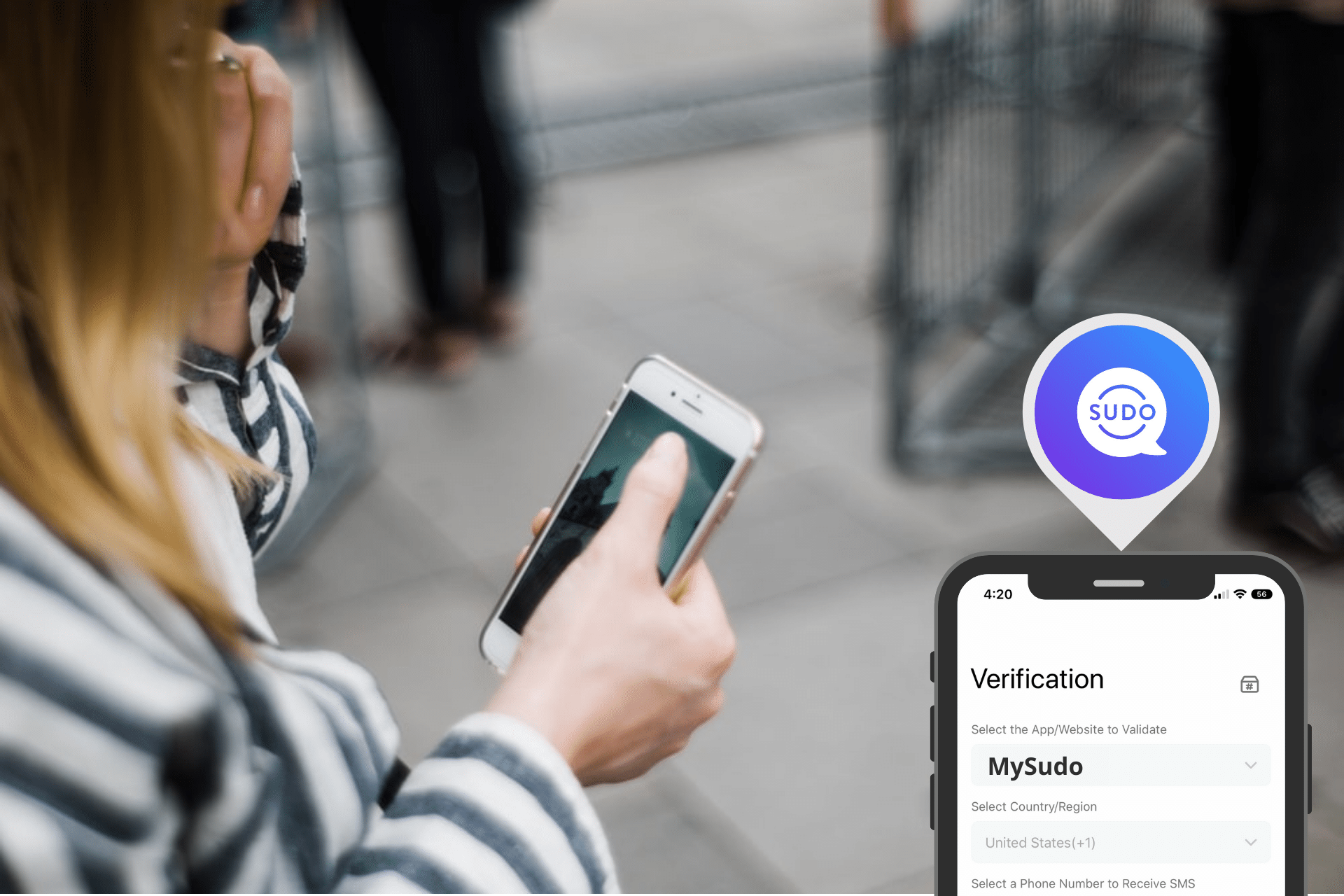 UPDATE:
A new feature on the PingMe app called Verification SMS Code Helper has been added to make receiving verification codes even faster and easier.
User discretion is advised
Want a discount?
For new users only, download PingMe now to get $0.2 free credit towards receiving your verification code.
MySudo is a secure app that provides the privacy people need while using the internet. If you want to use this app without giving it your personal number, then you are at the right place. In this article, we have described how to get verification code text MySudo by using a virtual number.
Follow the steps described in the next section to get SMS verification MySudo.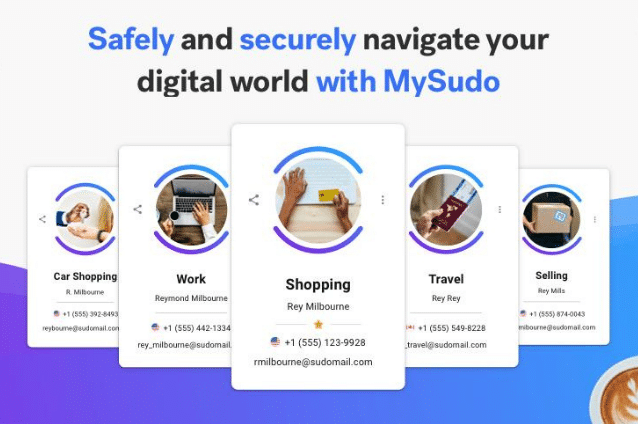 MySudo is a privacy app. It allows users to perform online activities without risking their personal information. It offers more privacy and security to make calls, send texts, and make online purchases.
You can create private profiles through MySudo. These private profiles are called Sudos. Sudos provide you the protective layer you need to secure your personal information. Anonymous Labs launched it in 2014. Their ambition was to allow people to get back their privacy. You can use the MySudo app to:
Send text messages
Texting becomes secure with Sudo profiles. You can use the number generated by this app to send SMS to other MySudo users. Your messages will be end-to-end encrypted. You can also send texts to non-MySude users. However, these texts will not be end-to-end encrypted.
Send emails
Similarly, you can send and receive emails through custom emails provided by Sudo. Your emails sent to other Sudo profiles will be end-to-end encrypted.
Make voice calls
You can use the custom number to make calls anywhere in the world. You can also generate custom voicemail greetings for different Sudo users. Like messages and emails, calls made from one Sudo to Sudo will be end-to-end encrypted. On the other hand, calls made on the other numbers will not be encrypted.
Make video calls
You can make video calls to MySudo users. Your video calls will be end-to-end encrypted.
Use virtual cards to make online purchases
You can generate virtual cards through the MySudo app. These cards will create a barrier between the merchant and your credit card. It will keep your credit card information secure and protected. It will also protect you from online scammers and frauds.
How to download the MySudo app?
You can download the MySudo app free from the Google Play Store for your android. You can also find it from the App Store if you are an iOS user. The app is free, but it has some paid options, too.
Step-by-step guide to getting verification code text from the MySudo app
Using virtual numbers is the best option for people who do not want to give their personal numbers. PingMe is a virtual number-generating app. It can help you make calls and send texts through a virtual number. This app is user-friendly and very economical.
You can use it to get the verification code text MySudo without any trouble. To get that verification code, you do not have to follow complicated steps. Below are the five simple steps that will help you get SMS verification MySudo.
Step 1:
PingMe is a free app. You can download it from popular application stores. Use Google Play Store if you are an android user and App Store if you are an iOS user. PingMe is also lightweight, so it will take only a few MBs on your phone.
Step 2:
After installing PingMe, open the app and tap on the "Manage Phone Numbers" option. A new menu will appear on your screen. Select the second option from this menu. The second option is "Verification Code SMS Helper." It has a SIM card icon that will help you identify it, among other options. A new menu will appear on your phone's screen.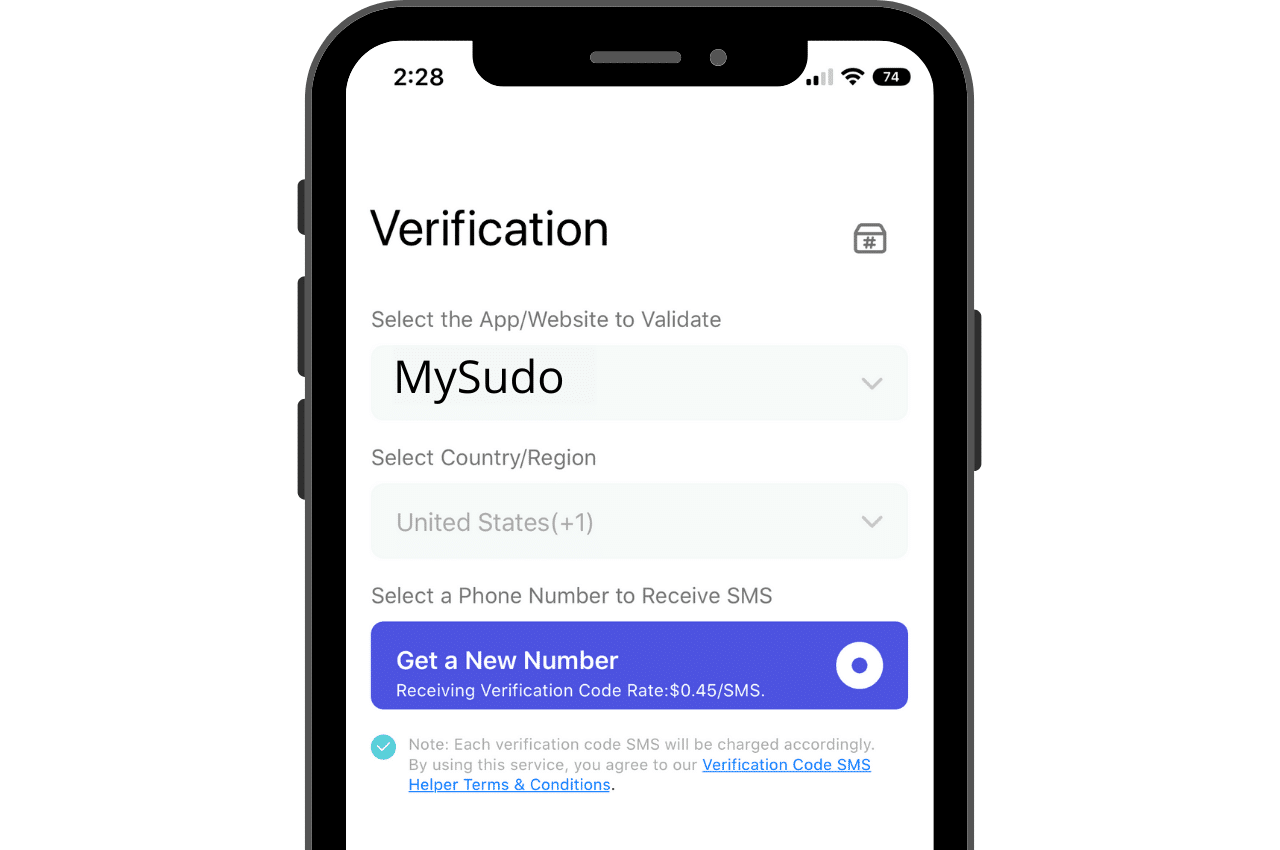 Step 3:
In this new menu, you will see three options. Fill these options according to your needs. The first option will be "Select the App/Website to Validate." So, choose the name of the app whose code you want to receive. As you want SMS verification MySudo, select the MySude app from the drop-down options.
The second option will be "Select Country/Region." Select the name of the country. You will get virtual number of that country to receive verification code text MySudo. Then the third option will be "Select a Phone Number to Receive SMS." Choose the number you want to use for SMS verification. After filling in these three options, tap on the "Next" button.
Step 4:
Once you have gone through the above steps, the PingMe app will generate a virtual number. Put this number in the MySudo app to receive SMS verification.
Step 5:
Within a minute or maybe more, you will receive a verification code text MySudo. Enter this code in MySudo to get started.
If you do not receive verification code in a few minutes, then tap on the "Select a New Number" button. PingMe app will generate a new number. Please keep in mind that you need to have a PingMe balance to generate a new number.
New feature to receive SMS verification code without downloading the app
PingMe has introduced an amazing feature. This feature helps its users receive SMS verification code effortlessly. Now, you do not have to download the app to get a code. You can simply go to the PingMe website. Then click on the "WebChat" feature displayed in the menu. You can receive SMS verification code through this feature easily.
FAQs about MySudo App Verification
What are the best MySudo app alternatives?
The best alternative to the MySudo app is Email Forwarding and Aliases by Ptorx. It allows you to disguise your email accounts. Then use your email IDs to send and receive emails anonymously.
How to use the MySudo app?
Download the app to your device. Create a MySudo profile called Sudos. This profile will generate a custom number, email address, and virtual card for you. Now, if you have to give your number or email address to someone, use the ones generated by MySudo. You can also use the virtual MySudo card. It is for making online purchases without putting your privacy at risk.
Ready to get your verification code?
Keep your primary number for those who matter. Using PingMe to get a verification code is fast, safe and secure.
First time users get a gift of $0.2 free credit to use towards getting a verification code.