How to Get a Verification code from Craigslist Using Second Number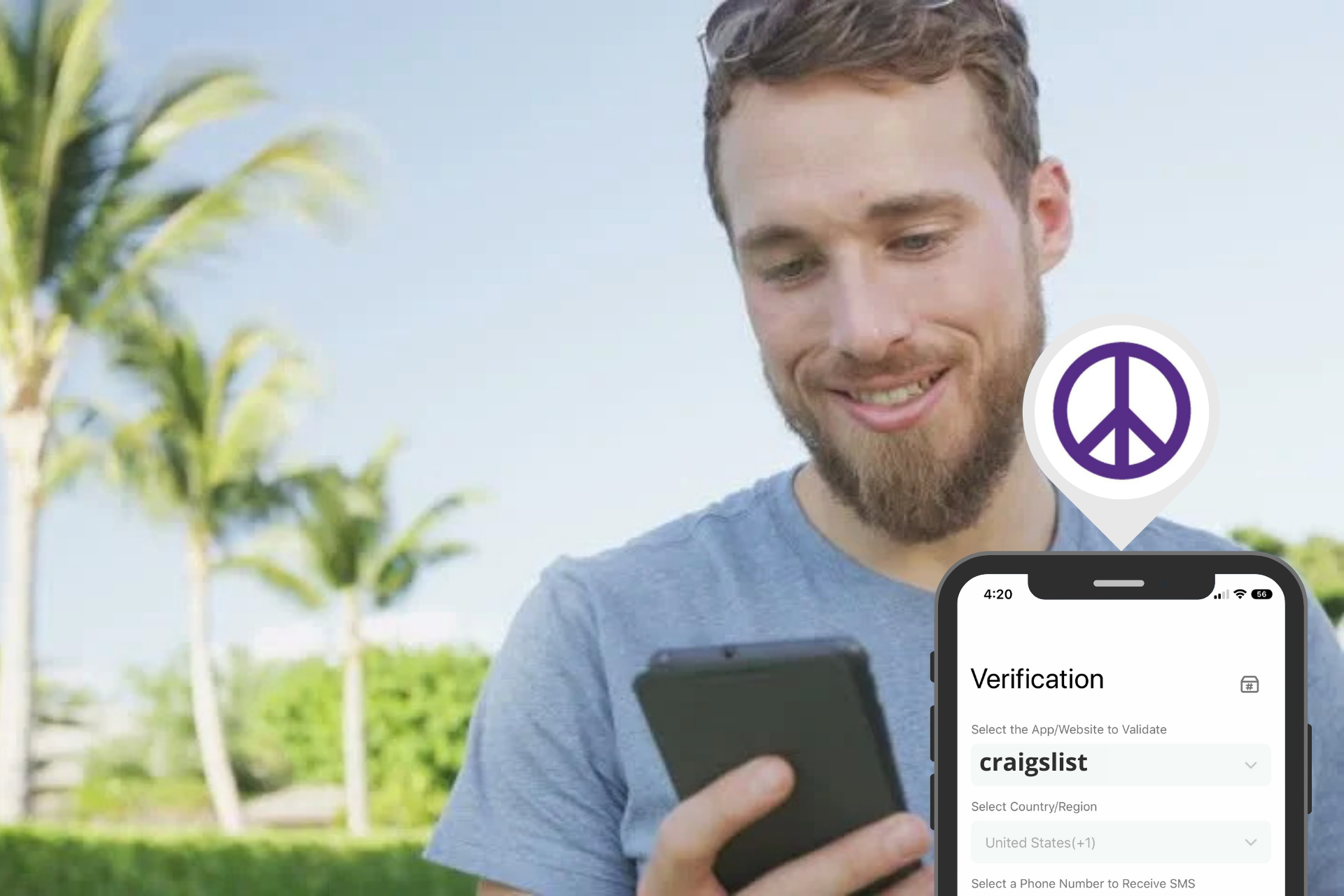 UPDATE:
A new feature on the PingMe app called Verification SMS Code Helper has been added to make receiving verification codes even faster and easier.
User discretion is advised
Want a discount?
For new users only, download PingMe now to get $0.2 free credit towards receiving your verification code.
Sharing your personal number on websites and apps can be risky at times. Technology has advanced a lot. Now frauds are more common, and people can easily access your personal data by using your number. That is why it is better to protect yourself by using a second number. You can use this number to get verification codes for apps like Craigslist.
PingMe app offers protection to its users by providing them with a second number. This inexpensive app will let you get verification codes with second numbers. Want to learn how? This article has provided a complete guide to help you get codes safely. But let's first see what Craigslist actually is and how it can benefit you.
Craigslist: A Free Advertisement Place for All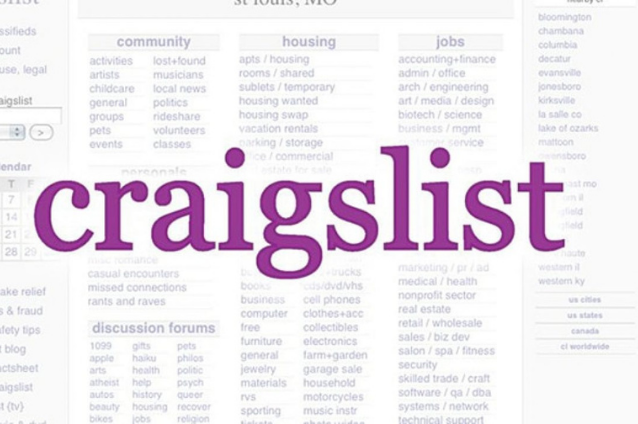 Craigslist is an online platform people use to advertise different jobs. People also use it to sell or purchase products and connect with other people. Craig Newmark founded it in the year 1995 in the United States. Initially, it was available only in the United States. Now it covers 70 plus countries all around the world.
The site serves as a great marketplace. You can put advertisements related to jobs, housing, community, and different services. You can even connect with people who are from your field. Ads for most of the categories are free to post. Even in 2021, there are many people who use Craigslist to sell and buy items, rent an apartment, or find jobs during this time of the pandemic.
Tips to Stay Safe on Craigslist
As this platform is quite popular, so if there are genuine people, then there are scammers as well. If you are planning to use Craigslist, then it is better to keep yourself protected. The following tips will help you stay out of trouble while using Craigslist.
Don't use your actual email address unless you are sure the buyer is not a spammer. Craigslist allows you to use a proxy email address. So, contact a buyer through your proxy email. Shift to the real email address once you have confirmed that the buyer is not a spammer.
Similarly, do not put your personal phone number on Craigslist. You will immediately start getting spam text messages. So, go for a fake or secondary number to text or talk to a potential buyer. Apps like PingMe are safe to acquire such numbers.
If you want to buy a product, then meet the seller in a public place. To stay on the safer side, make sure you have the first meeting around many witnesses. Instead of believing in the images completely, see the object in person.
If you are selling products, then accept only cash. People can use fake checks, and they can also bounce back. Similarly, taking wired money can also be risky. Tell the seller your conditions beforehand to avoid inconvenience in the future.
Genuine sellers mostly put real photos of the object. People who use common images taken from the internet are most of the time scammers. So be cautious!
How to Get a Verification Code from Craigslist Using Second Number
You can get a verification code for Craigslist using the PingMe app. Let us first give you its brief introduction. PingMe is an online application that gives a second phone number to use for talking and texting. If you don't trust a source and are doubtful about sharing your number, then get help from PingMe. It will provide you a fake number to use for different purposes like getting a verification code etc.
You just have to follow simple five steps to get your verification code from Craigslist. Ready to learn how? Here is a simple step-by-step guide.
Step 1:
Download the PingMe app for free on your android and iPhone. You can access it via Apple App Store, Android App Store, and Google Play Store. Here is its download link.
Step 2:
Now open the app and tap on the "Manage Phone Numbers" option, which has a SIM card icon. Four new options will appear on the screen. Select the second one, which says "Verification Code SMS Helper."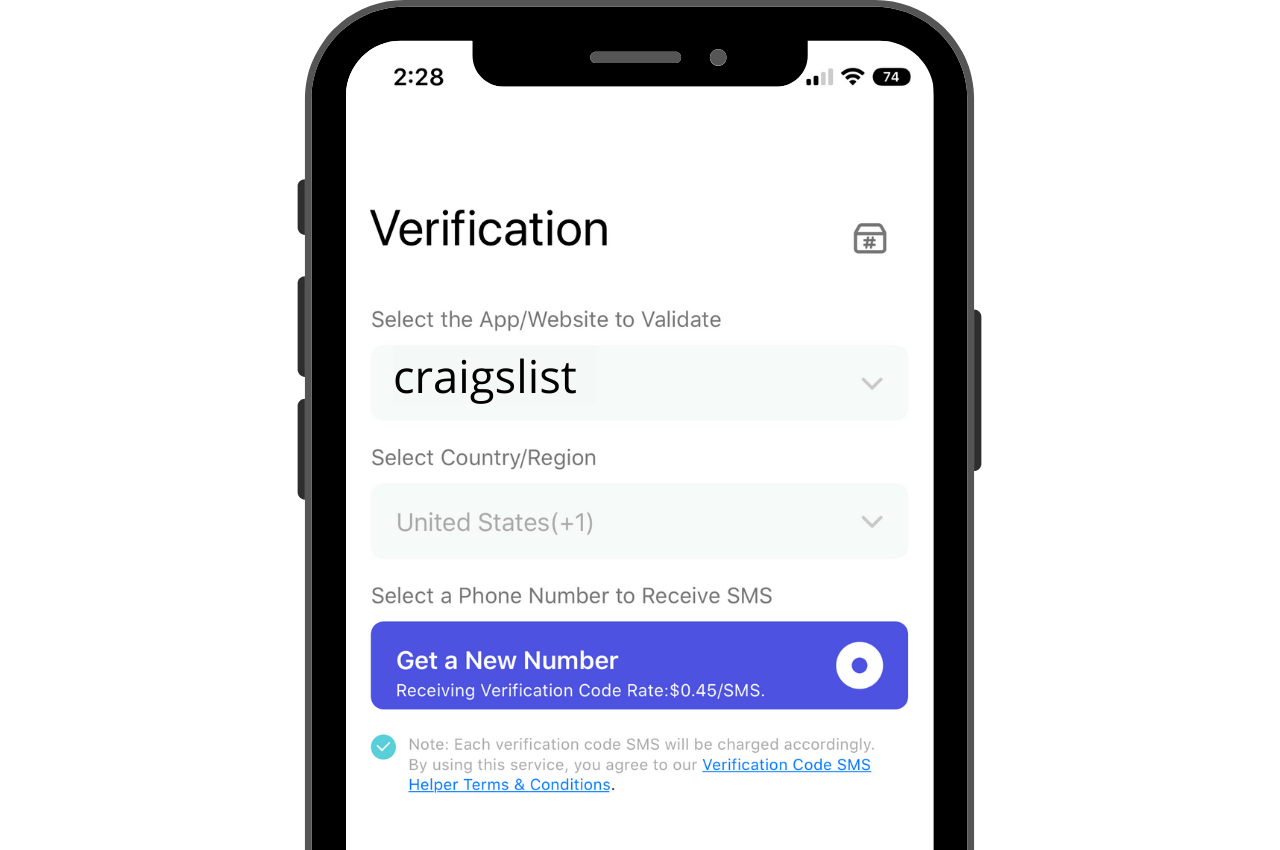 Step 3:
Now you will have three new options. Choose the right category from the drop-down list given under each option. In the option "Select the App/Website to Validate," select the name of the application whose code you need. So, select Craigslist here. In the second option, "Select Country/Region," select the country whose number you want. In the last option, "Select the Phone Number to Receive SMS," choose a number. Now tap on the next.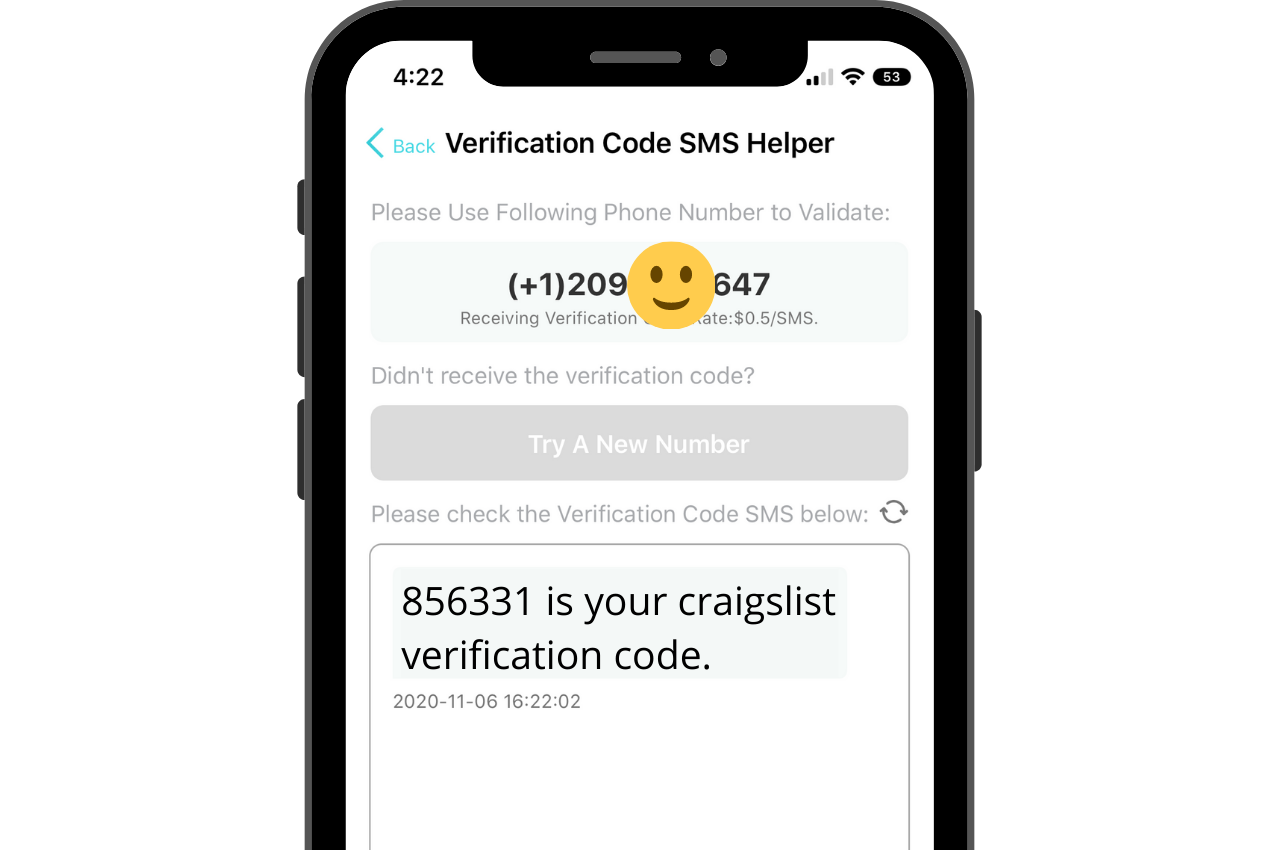 Step 4:
After filling in all the above options correctly, you will receive a private phone number. Enter this number in the Craigslist app or website to get the verification code.
Step 5:
You will soon receive a verification code in the empty text area. Put this code in the Craigslist app to get started!
PingMe app is an amazing option you should consider. It allows people to get verification codes without putting in their personal numbers. You can get multiple numbers by following the above steps again.
What sells the best on Craigslist?
There are many things that sell the best on Craigslist. The common items you can sell on Craigslist to earn more profit are appliances, cars, bikes, electronics, cell phones, furniture, etc.
What can't you sell on Craigslist?
On Craigslist, you cannot sell certain items. Such items include stolen items, ammunition, weapons, sex trafficking, misleading content, birth certificates, licenses, gambling items, military items, or any sort of illegal item.
Should I post my personal number on Craigslist?
Putting your personal number on Craigslist can be risky. You will soon start receiving tens of spam SMS daily. It can be annoying and put your privacy at risk. So, to protect yourself from scams, it is better to use secondary numbers. You can get these numbers easily from apps like PingMe.
Ready to get your verification code?
Keep your primary number for those who matter. Using PingMe to get a verification code is fast, safe and secure.
First time users get a gift of $0.2 free credit to use towards getting a verification code.