How to Get a Tinder Verification Code without Using a Real Phone Number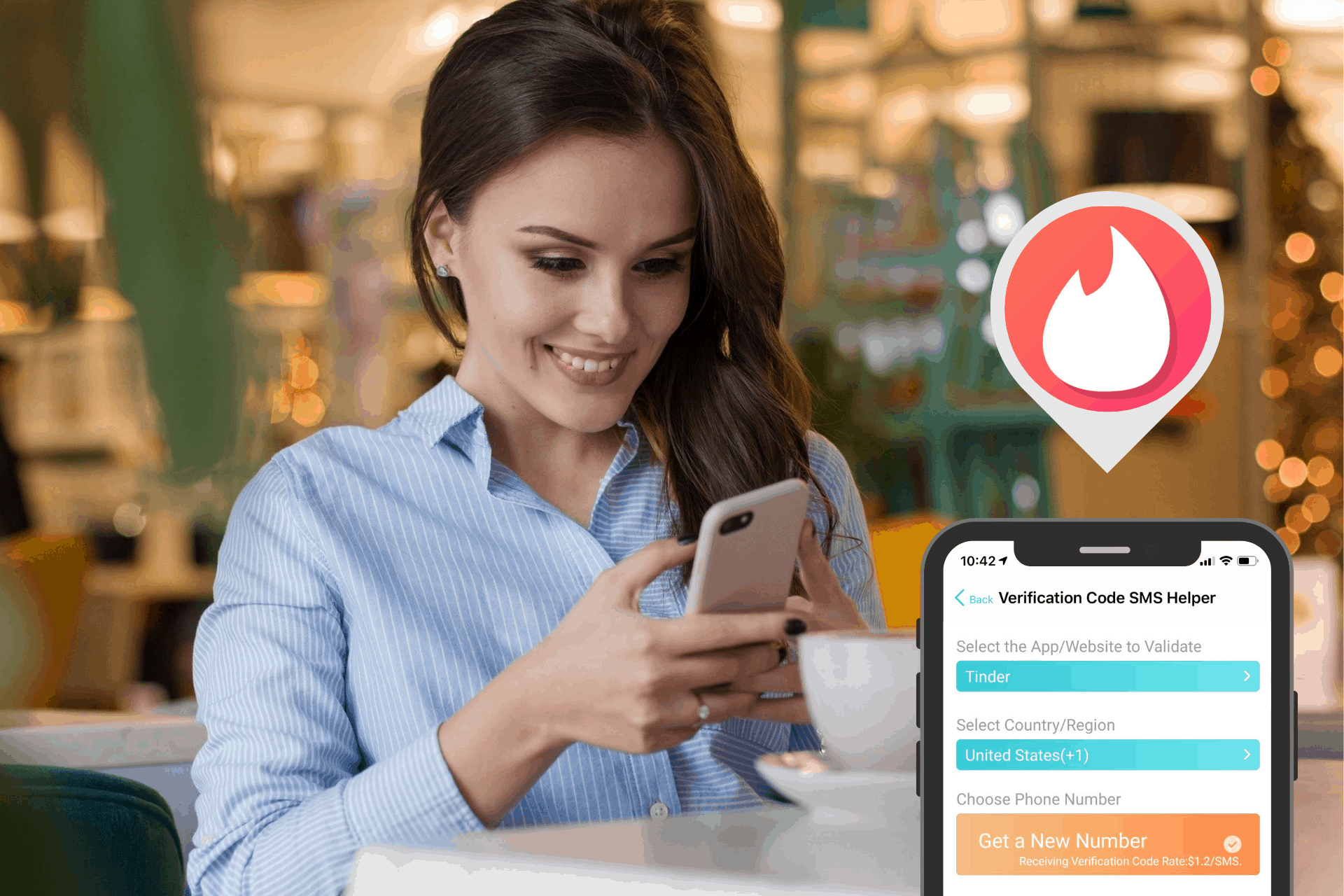 UPDATE:
A new feature on the PingMe app called Verification SMS Code Helper has been added to make receiving verification codes even faster and easier.
User discretion is advised
Want a discount?
For new users only, download PingMe now to get $0.2 free credit towards receiving your verification code.
According to 2018 data from Business of Apps, over 4.1 million people use Tinder, the popular dating app. That number will surely only grow, as the app supports more than 40 languages for users in 190+ countries. What if you want to join the masses but you don't want to use your real phone number on Tinder? Can you?
Through a service like what we offer at PingMe, it's possible to register for a second and even a third phone number to use for Tinder registration. Doing so is fast, easy, and inexpensive, making your foray into Tinder a pleasant one.
In this guide, we'll tell you exactly how to use PingMe to register a separate phone number on Tinder that's not your real number. If you want to do that with multiple numbers, we even explain what the process is for that as well.
Let's begin.
Why Would You Want to Use a Different Phone Number on Tinder?
First things first. Why even use a phone number besides your own to register on Tinder? One thing that may come to mind is for duplicitous purposes, but we promise it's not all bad. There are legit reasons to withhold your own phone number when dating online. We'll even explain the process for registering different numbers as well. Read on to find out!
Privacy
The first of those reasons relates to your sense of privacy. Social media and dating sites can be quite invasive today, often asking for your name, email address, phone number, and the like. You might not love the idea of volunteering your number to large corporations like Tinder or Facebook. Using a secondary phone number makes you feel more comfortable.
Also on the note of comfort, when you date online, you end up getting in touch with a lot of people. Maybe not all at once, but it can be a long road before you settle down and find someone you'd like to be with. You might not want dozens of strangers to have your real phone number. Instead, you'd give them your secondary number. If you decide you want to go official with someone, then you might reveal your true number, but not until then.
Security
Today, no website is hack-proof. Even Google+, with its 52.5 million users, ended up being hacked, as did Cambridge Analytica with 87 million users, Quora with 100 million users, and MyFitnessPal with 150 million users.
Now, should Tinder get hacked and you pay for a premium subscription, then you admittedly have a lot more to worry about than your phone number leaking out. Your financial data like your credit card or bank account data could also fall into the wrong hands. That would be a lot more disastrous.
If you use the free version of Tinder and register with a second or third phone number, then even if it's hacked, there's not a lot of damning information about you that can get leaked. Your name maybe, but that's about it. Knowing that provides some nice peace of mind.
Stigma
We live in an age where we do everything online, from connecting with our friends to buying groceries. While there's certainly less stigma that surrounds online dating now compared to four or five years ago, but the stigma does still exist.
Some people may be embarrassed about the fact that they are online dating. By using a different phone number that's not their own, it masks that feeling a bit.
How to Use Your Second Phone Number to Get a Tinder Verification Code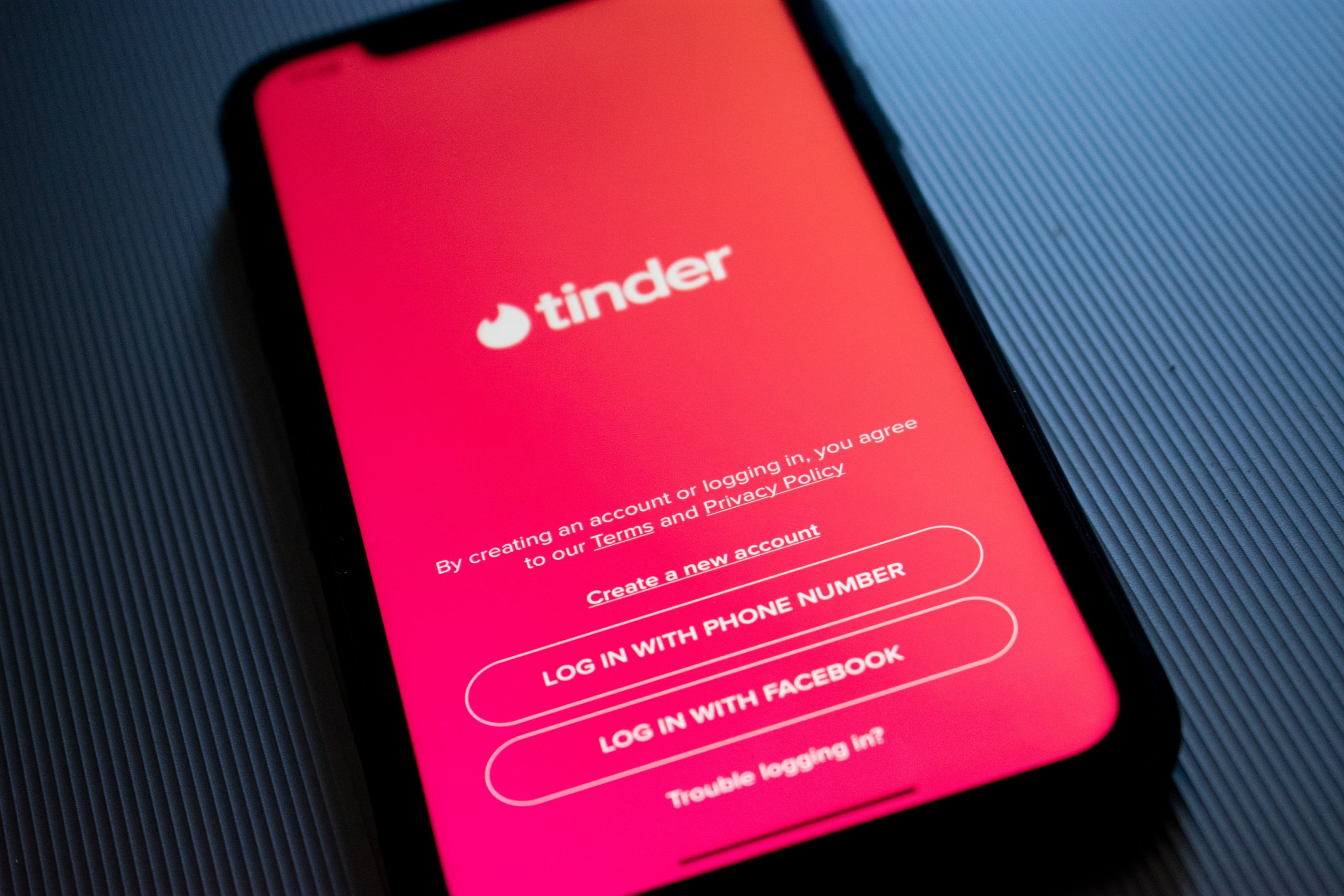 MuchNeeded.com notes that 20 billion Tinder matches get made each day, with 1.6 billion swipes within that time frame. Every week, a million people will go on dates thanks to Tinder.
You have only two means of signing up for an account on Tinder. That's through either Facebook or your own phone number. If you're concerned about stigma or privacy, then it might not appeal to you to use Facebook to register. You may also not have a Facebook account.
That leaves you with registering by phone. Now comes the fun part, and that's getting a second or third phone number through PingMe. In case you're not familiar, PingMe is an app that lets you port your phone number to send and receive voicemails and texts online. You can also use PingMe to make inexpensive international calls. For instance, it costs $0.22 a minute to call someone in the Philippines, $0.04 a minute to make calls to China, $0.0075 a minute for calls to Canada, and $0.021 a minute to reach friends, family, or business associates in India.
If you're ready to use PingMe to receive one or more verification codes from Tinder, here are the steps to follow.
Step 1:
Download the PingMe app. This is available for free on the Android App Store, the Google Play Store, and the Apple App Store. Click here to download
Step 2:
Under the Manage Phone Numbers tab(sim card icon), tap on Verification Code SMS Helper.
Step 3:
Select the app or website from which you would like to receive a verification code from. Then choose the country/region and a phone number.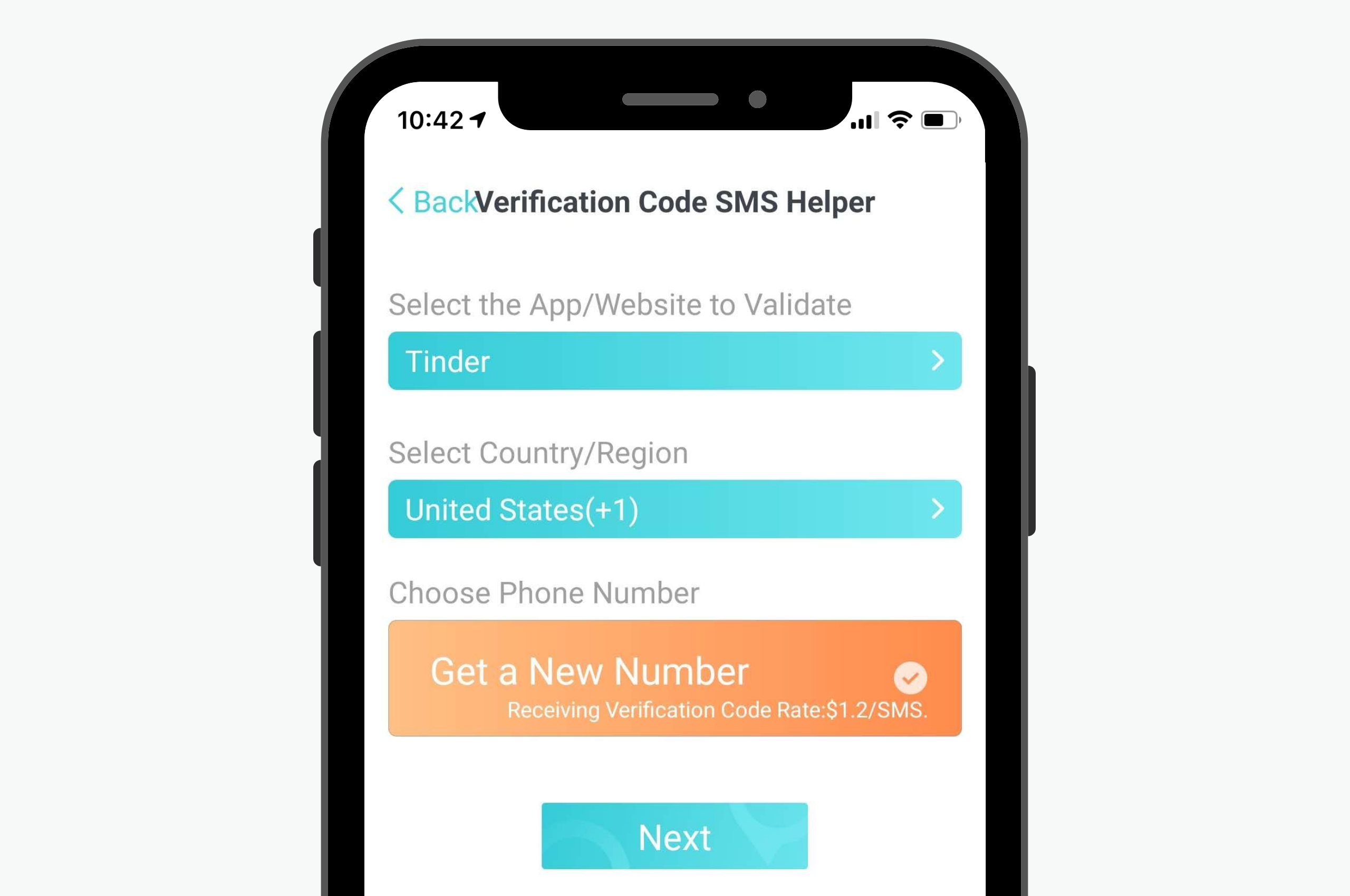 Step 4:
Upon clicking next, the app should have generated a phone number for you to receive your code from. Enter that phone number into the app/website you have selected to receive the verification code.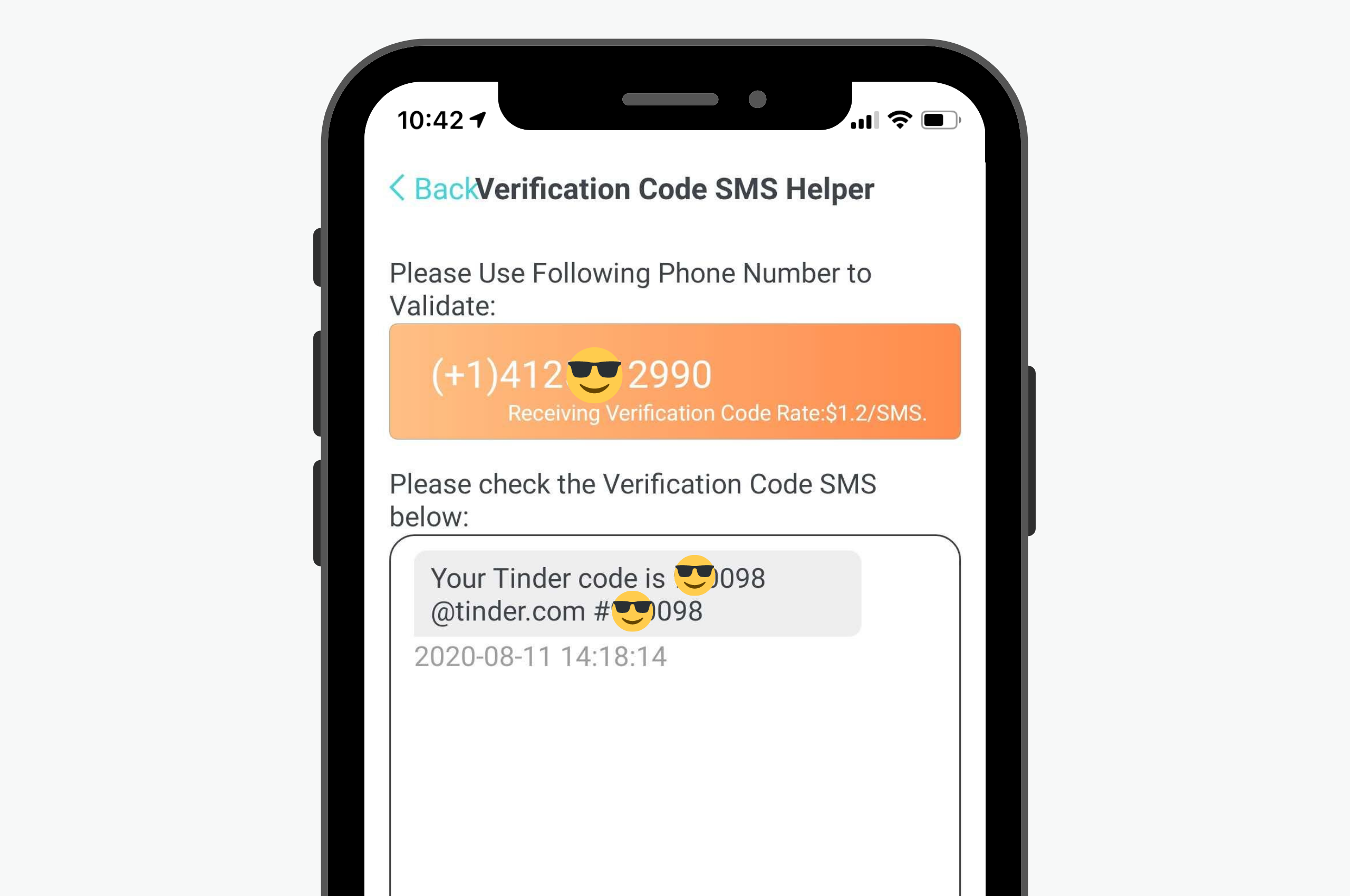 Step 5:

The verification code SMS will appear in the empty text field. Input the verification code into your desired app and you are done! If you did not receive the text, tap the Try a New Number button.

That's about it! Congratulations on getting your new verification code! Should you decide you want to receive another verification code, just follow steps two through five again and it will generate a different number to receive the code. You do need credits to use PingMe, so make sure you have a sufficient balance.
Registering Your New Phone Number on Tinder
Alright, so you've set up a phone number to receive the verification code on PingMe. Now what?
It's pretty simple from here. Just follow these steps and you'll be good to go in no time.
Step 1:
If you don't already have Tinder downloaded, then you'll want to start with that. It's free to download, but you'd have to pay if you want to use Tinder Plus ($9.99 to $19.99 a month) or Tinder Gold ($4.99 a month plus what you're paying for Tinder Plus).
Step 2:
Sign up for a Tinder account using the phone number generated by the verification code helper.
Step 3:
Wait to receive a verification code through Tinder.
Step 4:
Once you're verified on Tinder, you're all done. You can now fill out your profile and begin using the service. Have fun and stay safe.
We're happy to announce a new feature on our PingMe Webchat: Verification Code SMS Helper! This much anticipated new feature will enable you to receive SMS verification codes online by using our PingMe Webchat.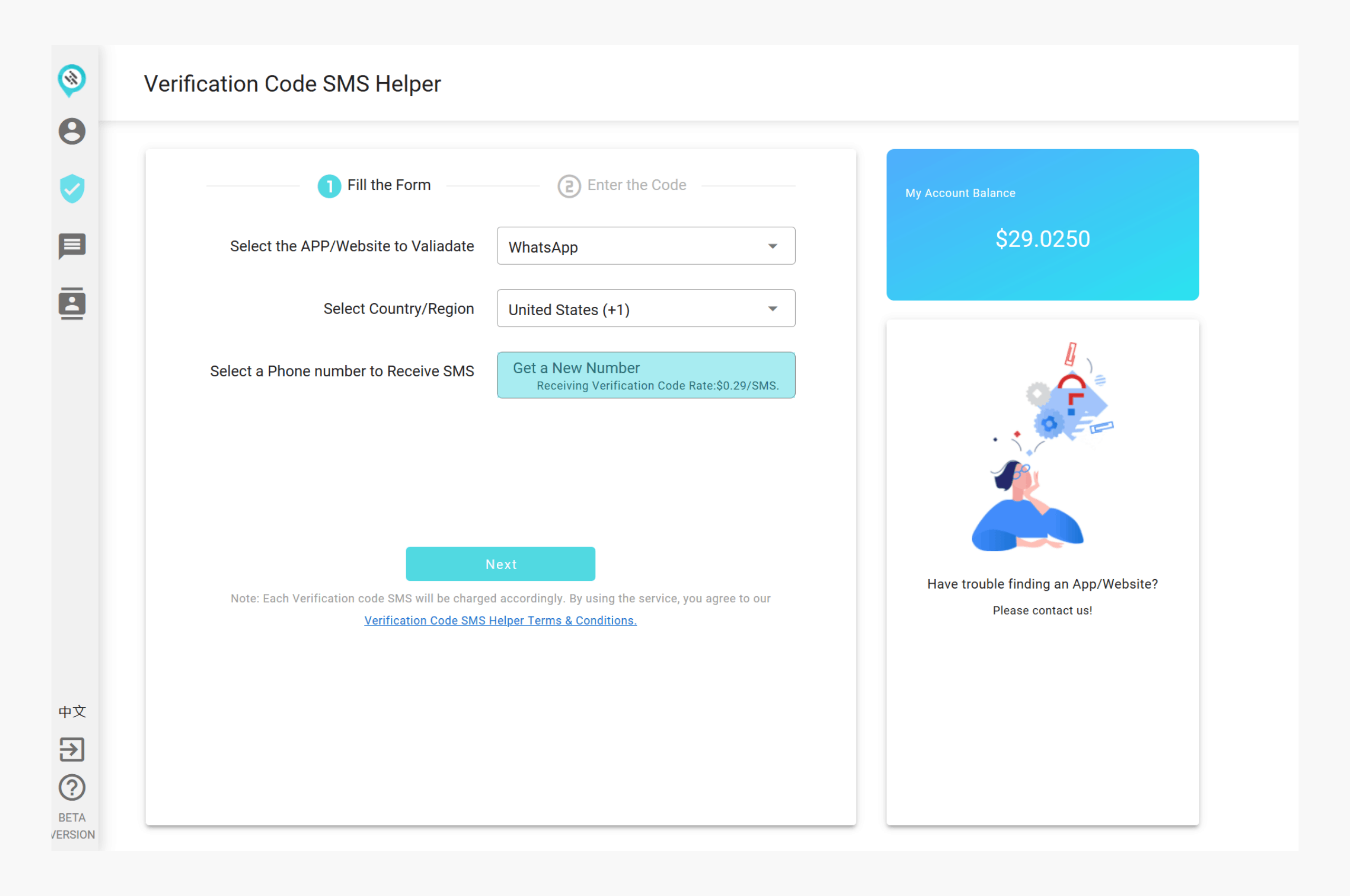 Can you use the same phone number for two Tinder accounts?
No, you can't use the same phone number for more than one Tinder account. That's why a service like PingMe makes so much sense. If you want to delete your old profile and replace it with a new one, then download PingMe, make a second phone number, register it on Tinder, and then dump the old account.
Does your phone number appear anywhere on your Tinder profile?
Your phone number does not appear on your Tinder profile, no. It's just used for registration purposes. The only exception would be if you put your phone number in your profile. Otherwise, it's yours to give out to only those who you choose.
Ready to get your verification code?
Keep your primary number for those who matter. Using PingMe to get a verification code is fast, safe and secure.
First time users get a gift of $0.2 free credit to use towards getting a verification code.