How to Get a Telegram Verification Code using a Secondary Phone Number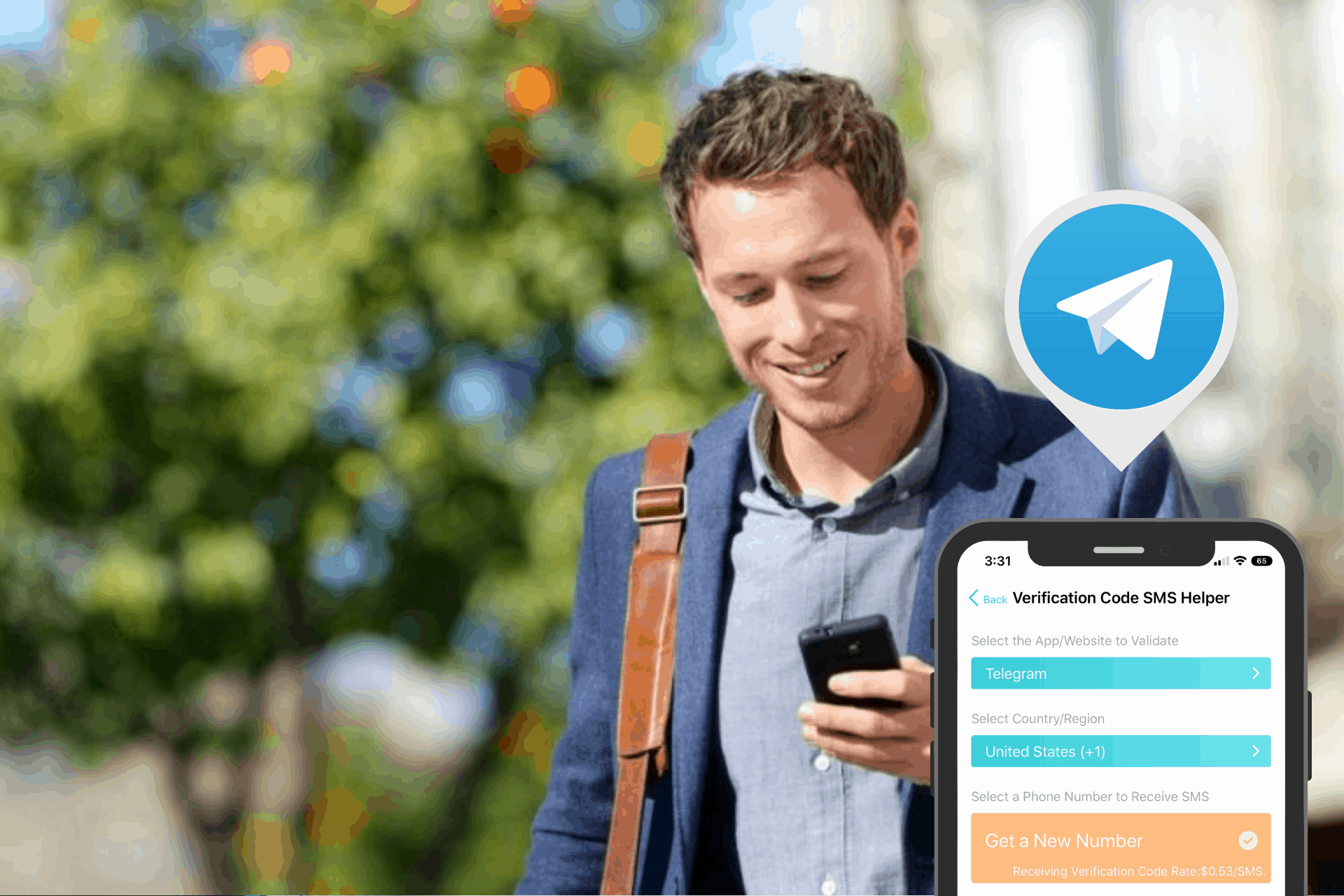 UPDATE:
A new feature on the PingMe app called Verification SMS Code Helper has been added to make receiving verification codes even faster and easier.
User discretion is advised
Want a discount?
For new users only, download PingMe now to get $0.2 free credit towards receiving your verification code.
Telegram requests users to enter their phone numbers each time that somebody demands for an account. You will get a Telegram verification code sent to your phone number to confirm that you are the real owner. It is improbable to continue without entering the verification code. Nonetheless, there is a fundamental trick that you can use to bypass the verification code check process. You can use a secondary phone number or a disposable phone number to override the verification firewall procedure.
If you are one of risk-averse individuals who might want to use Telegram using a secondary phone number for security or some other concerns, at that point you've come to the ideal place. Here you can have the solution to your privacy concerns and use Telegram without any worries.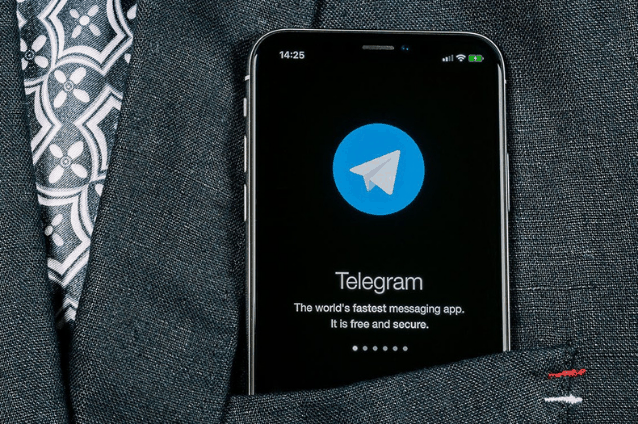 Telegram is a web-based messaging app that works like any mainstream texting platform, such as WhatsApp and Facebook Messenger. This implies you can use it to send messages to your friends and relatives when connected with Wi-Fi or your mobile data. Telegram is a cloud-based platform and guarantees that it organises security and speed, making it a decent option in contrast to other messaging apps. Telegram was launched in 2013, and from that point forward it has arrived at 200 million loyal users.
Telegram can be used merely like other messaging apps. You can download it from Apple's App Store or Google's Play Store while searching for the paper plane logo. In the wake of flipping through the welcome screen, you'll be incited to enter your phone number and afterwards include your name and an image. The following stage is to discover friends and start messaging.
The app can be used on cell phones, tablets, PCs and laptops. Telegram is accessible for Android, iOS, Windows Phone, Windows NT, macOS and Linux.
Telegram can show a friend's status on the internet. Users can also post and share photographs, recordings, locations, contacts, and documents.
Telegram's highlighting feature is its security. It asserts that every one of its activities, including chats, groups and media shared between members, is encoded. It implies they will not be noticeable without being decoded first. The app additionally lets users set self-destruct timer on chats and media that you share which can go from two seconds to a week through its implicit feature 'Secret Chat'. It additionally offers start to end encryption, leaving no trace of your activities on Telegram's servers.
Why should you use a secondary phone number to Get a Telegram Verification Code?
A phone number is a piece of personal information that must be kept private until the time the individual itself is comfortable in disclosing it. Yet, phone numbers are additionally turning into a strategy for ID verification which is something that springs up privacy concerns.
Increasingly more apps are requesting your phone number as a strategy for account verification. Each time you share your phone number with a platform, you may be giving an attacker the way to have control over your accounts using a SIM-swapping attack. Furthermore, if somebody has your personal phone number, it just takes a reverse quest for them to discover your name and address.
Sharing your personal phone number can put information in a vulnerable position and your accounts on specific apps in danger. Subsequently, sharing secondary or temporary telephone numbers with strangers or new contacts is a decent method to ensure your security. A secondary phone number app or website like PingMe that has a responsible data policy can keep your own phone number hidden and add to your general data security.
How to Get Telegram Verification Code using a Secondary Phone Number?
While the app is ordinarily known for its security features, there is one rather glaring security hole in Telegram. When you register for an account with the administration, you need to give your phone number so as to verify your account. You can use web-based services like PingMe, an SMS verification helper which provides you with a secondary phone number or disposable phone number to get verification codes keeping your privacy concerns in mind.
Step 1:
Download the PingMe application. It is available on the Android App Store, the Google Play Store, and the Apple App Store.
Step 2:
Under the Manage Phone Numbers tab (SIM card picture), tap on Verification Code SMS assistant.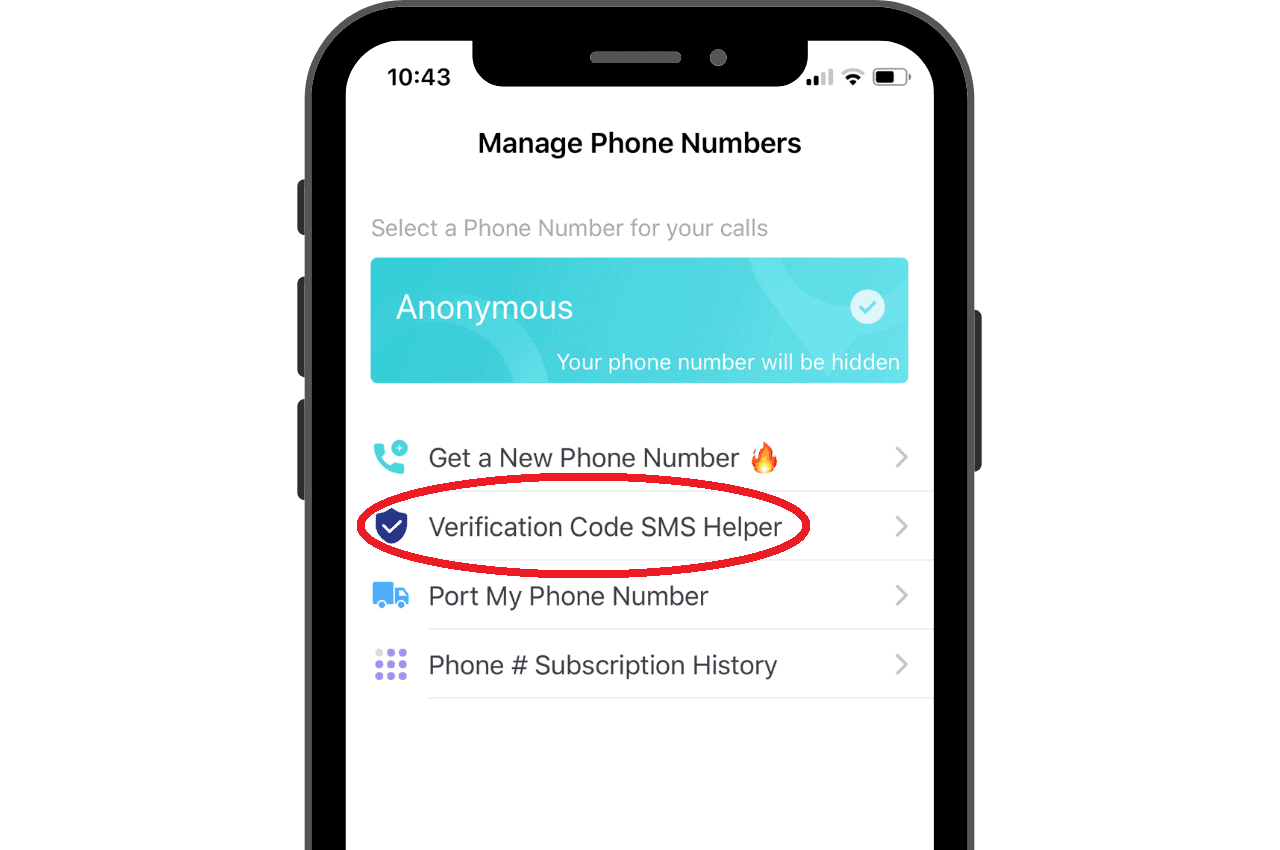 Step 3:
Select the application or site from which you need to get a confirmation code. Simultaneously, pick the nation/district and a secondary phone number to get the verification code.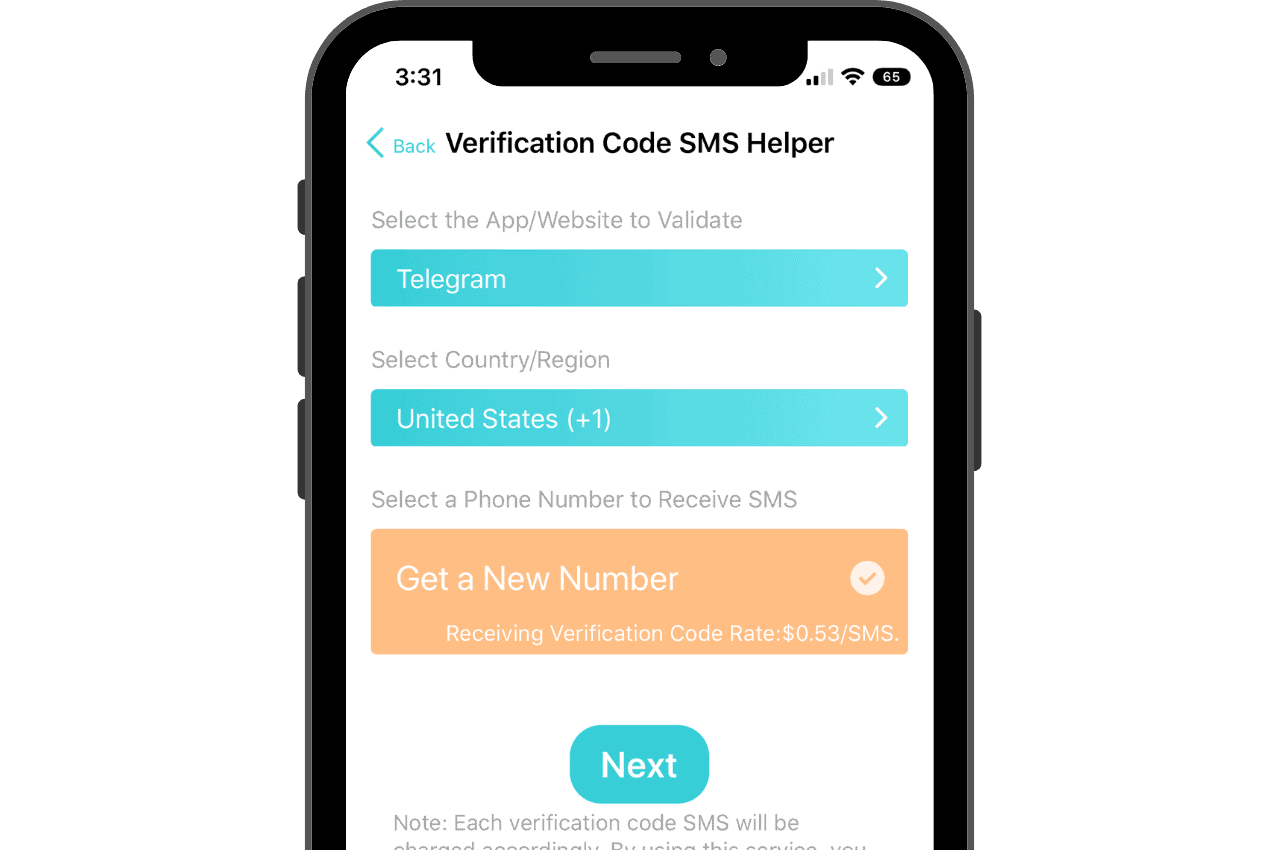 Step 4:
Once you are through with selecting the country, the application will have conveyed a secondary phone number for you to get your code from. Enter that phone number into the application or site to get the Telegram verification code.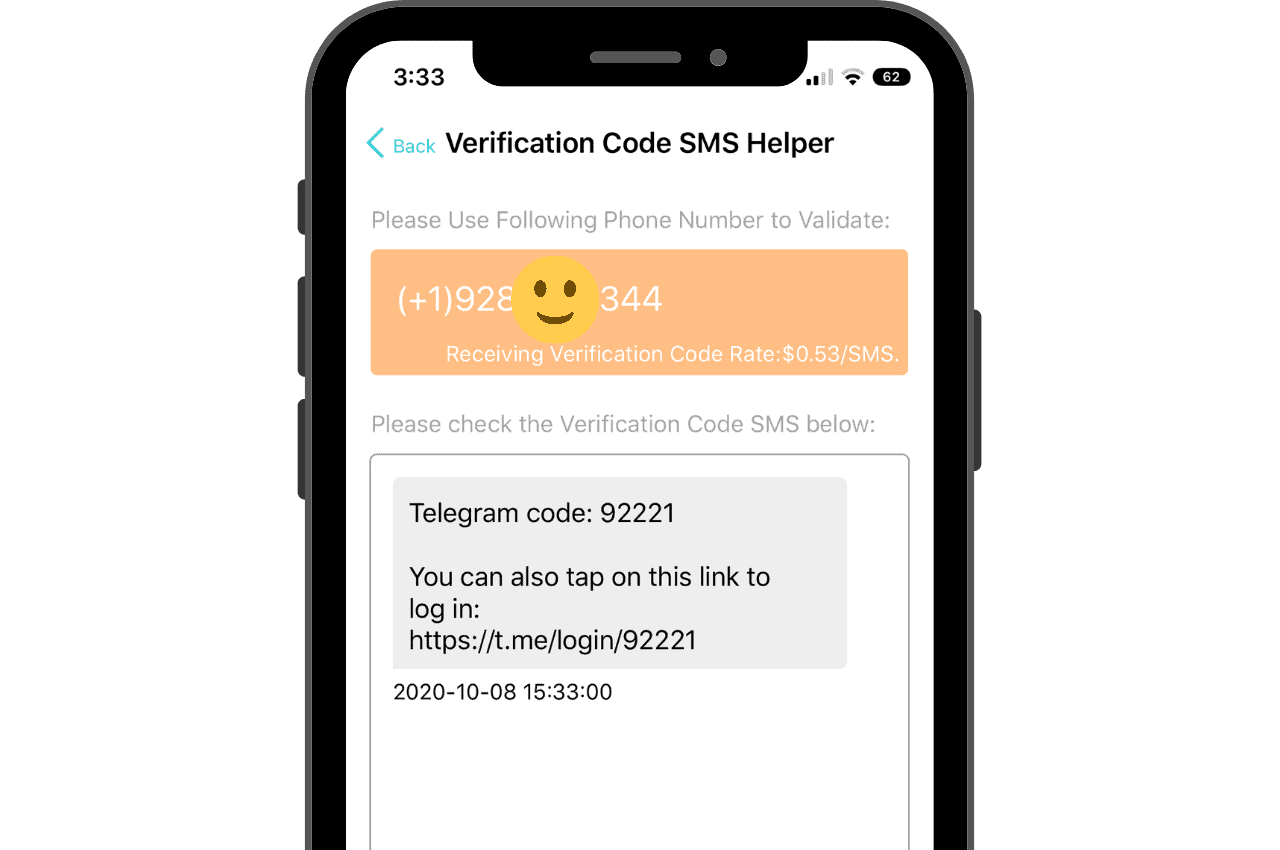 Step 5:
The Telegram verification code SMS will show up in the empty text field. Enter the verification code into the required field, and your work is done! On the off chance that you didn't get any number or code, tap on 'Try a New Number' button and repeat the process.
Telegram phone verification is a necessary step that you have to take during the registration of an account. But due to privacy concerns, many people do not use Telegram or other social media platforms. Here comes PingMe as a savior for all those people. PingMe provides you with a secondary phone number which you can use to get a verification code without really exposing your credentials.
FAQs about Telegram Verification Code
1. Would I be able to use another person's phone number?
You positively can. However, be careful that they will be unable to make a Telegram account and it might be hard to sign in with 2FA turned on. So, it is better to use PingMe to get a secondary phone number.
2. Would I be able to use a landline phone number?
Telegram expects clients to check by means of text. On the off chance that you get the call verification option your landline number will work. However, if the verification code is sent through text, you will require a wireless device to receive the one-time password (OTP).
Ready to get your verification code?
Keep your primary number for those who matter. Using PingMe to get a verification code is fast, safe and secure.
First time users get a gift of $0.2 free credit to use towards getting a verification code.