How to Get a Hinge Verification Code without a Real Phone Number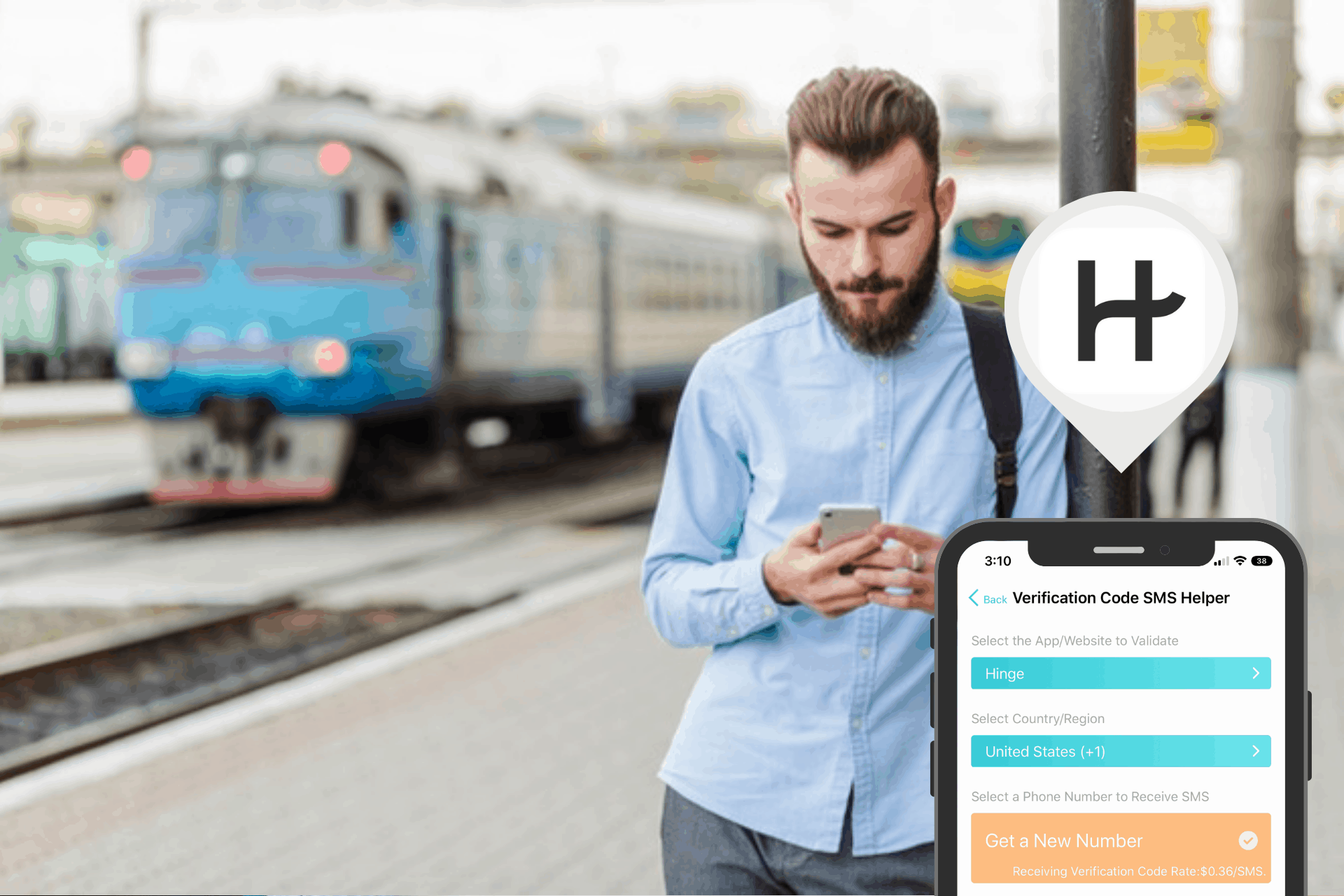 UPDATE:
A new feature on the PingMe app called Verification SMS Code Helper has been added to make receiving verification codes even faster and easier.
User discretion is advised
Want a discount?
For new users only, download PingMe now to get $0.2 free credit towards receiving your verification code.
Are you looking up for a relationship in the age of COVID-19? With all the doctors advising against in-person romance and flirting, in order to maintain social distancing, flirting and dating with potential new lovers over an online dating platform might be the next best option now.
Whether you are searching out for a serious relationship or a casual hookup, or a partner for marriage, the online dating sites and platforms are in trend these days, and these apps are now becoming the best place to start with. As the global pandemic has changed the face of dating now, that doesn't mean that you need to put your relationship goals on hold.
So, if you are searching for a partner with whom you can chat or talk daily for hours, then Hinge is the best online dating app for you where you can find a perfect partner for a serious or casual relationship. It is one of the most trusted apps that has over 5M+ users.
Download Hinge
For using Hinge, you need to download the application and make an account by using your phone number or by signing in by using your Facebook account. For signing in, you will need a Hinge Verification Code. And if you don't have a Facebook account, you can use your phone number instead. But if you don't want to use your real phone number, then it's not the end because we are going to unbox something surprising for you that will let you get Hinge Verification Code without using your number.
So, let's start then!
An Introduction To Hinge- Dating & Relationships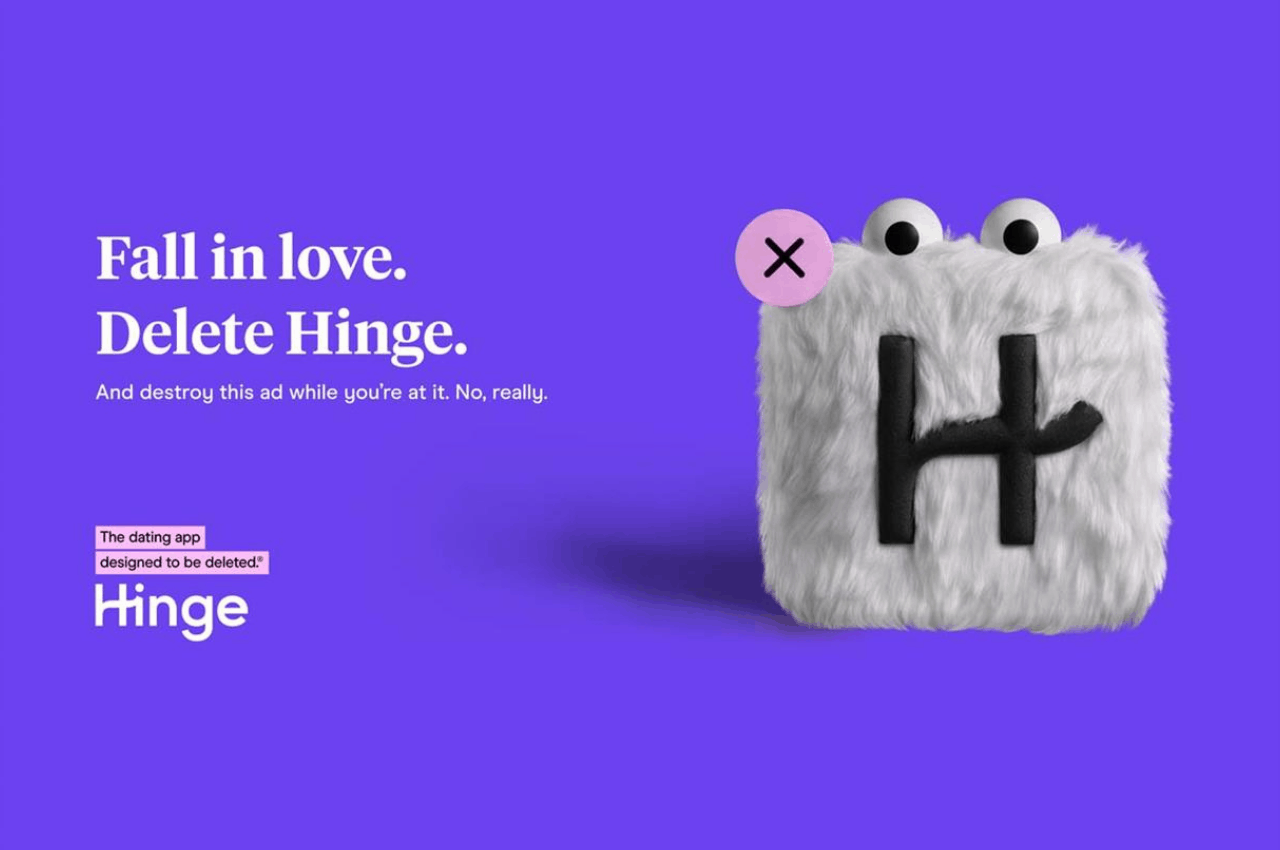 If you are strolling to find the love of your life, then the time has come to try Hinge: The Dating App Designed To Be Deleted! It is a dating app for people who hate dating apps. It sounds strange, right? Hinge is a dating platform that does things differently, and it is growing in popularity that will offer you something unique and impressive compared to all other dating platforms.
Hinge is a dating application that was launched in 2012 around the same time when Tinder arrived on the scene. Firstly, both these platforms focused on the swiping feature through vast amounts of the profile, but Hinge later aimed to get away from the boring swiping part by matching your profile based upon your preferences and interests and inspiring conversations from that.
Creating a profile on Hinge is more about than just posting a photo. Posting a picture is obviously critical but so are your vitals, vices, and virtues. Therefore, Hinge encompasses things like your religious beliefs, political leanings, ethnicity, height, hobbies, and many more things.
Why People Are Using Hinge: An Online Dating Platform
Hinge is the best online dating app where you will be introduced with the best people all around the world who are looking up for a perfect partner to start their relationship with. There are various reasons why Hinge is becoming the most used and the most popular dating app on today's date.
So, let's have a look at the primary reasons why people worldwide are using Hinge to find the perfect match for a relationship:
Hinge is faster and more efficient
The app tends to show mutual friends
It makes it easy to examine a person
Hinge tends to be more niche than other dating websites
Perfect for people who are introverts
Does not use boring swiping culture for searching the profiles
How To Get Hinge Verification Code without Using a Real Phone Number
Are you planning to sign up on Hinge? If yes, then you have exclusively two ways to sign up. You can either sign in by using your phone number or by using your Facebook account. But in the era of cyber attack and online frauds, you might be worried about your stigma and privacy, and hence you may not opt for signing in by using your Facebook account.
Now you are only left with the last option to sign in, and that's with your phone number. But if you don't want to use your real phone number also, then there is no need to panic because there's still one option left by which you can get the Hinge Verification Code without using your real phone number. Thank the PingMe app and website! So, it's indeed possible to sign up Hinge with a real/fake phone number.
PingMe app is an online SMS service application that allows you to use a fake phone number for getting a verification code. You can quickly get a fake or counterfeit phone number through this app for registering yourself on Hinge. Isn't it great? PingMe is one such app that will let you get a Hinge verification code even without using your real phone number.
Now, you might be willing to know the process of using the PingMe app; therefore, we have provided a step by step guide that will let you know the process of using the PingMe app for generating an alternate phone number.
Step 1:
Download the PingMe application in your Android or iOS device. You can find this app on Google Play Store & Android Application Store in Android devices and on the App Store in iOS devices.
Step 2:
After downloading the app, the next step is to go on the Manage Phone Numbers Tab that bears a SIM card symbol. Under this tab, click on the second option, i.e., Verification Code SMS Helper.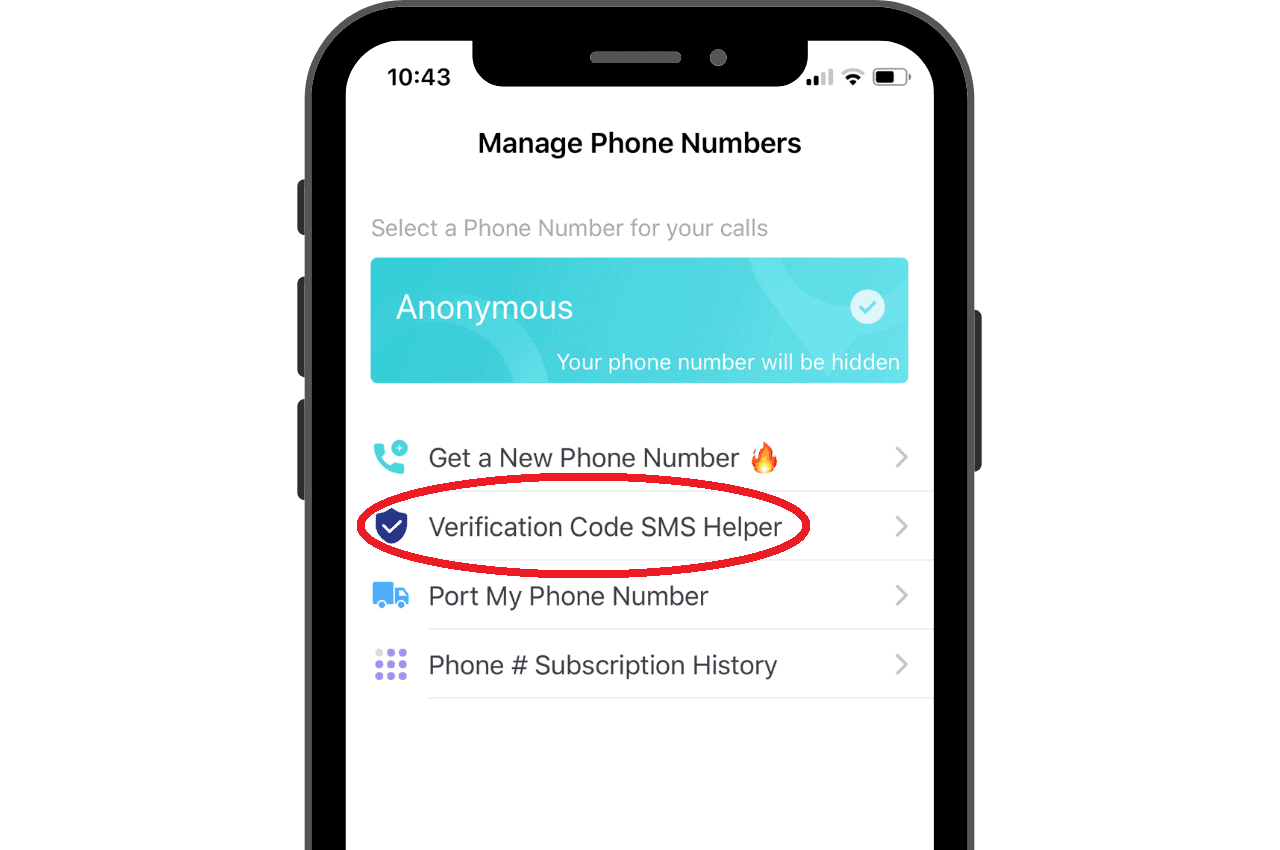 Step 3:
Under the Select the App/Website To Validate Option, select the name of the application or site from which you want to get the verification code. In this case, you will choose Hinge from the drop-down list. At that time, select the country/locale and then select the phone number to receive the SMS.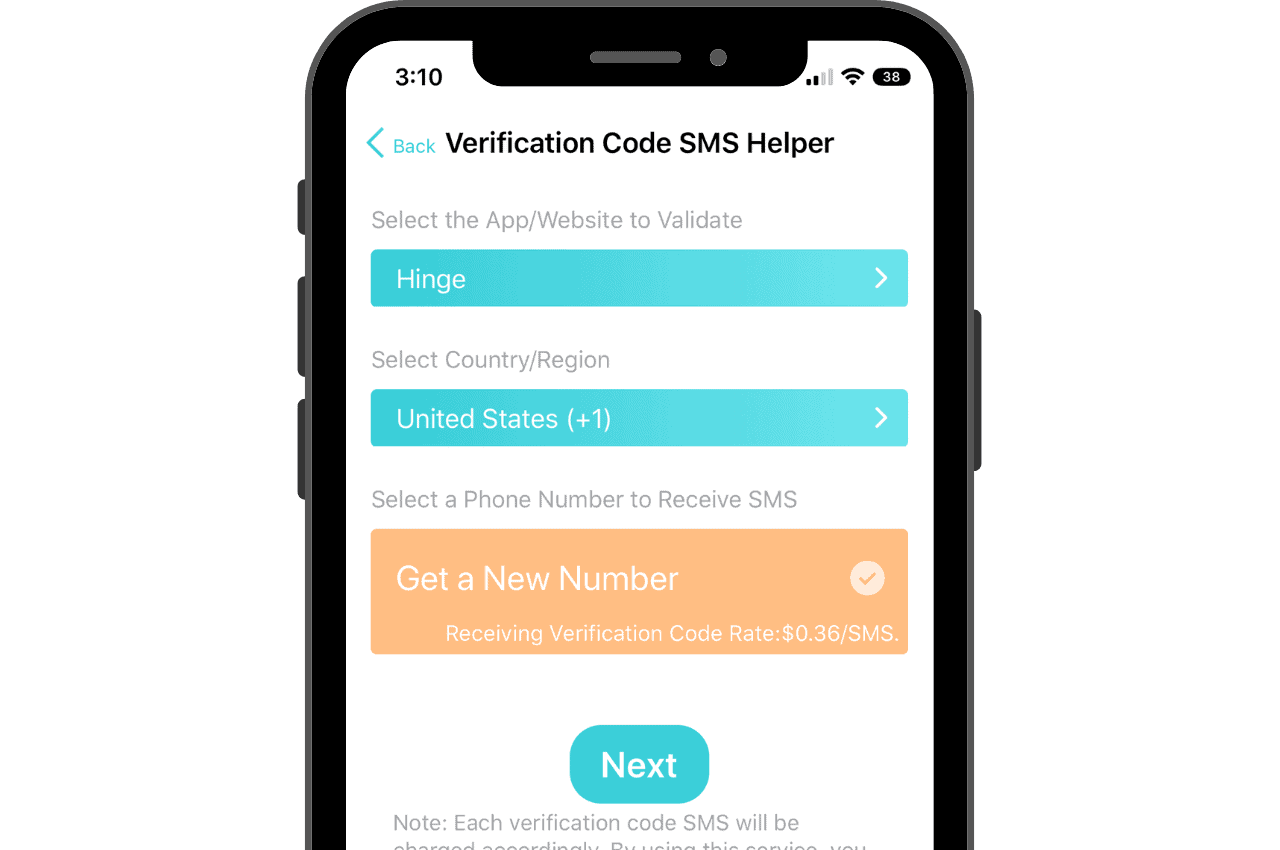 Step 4:
After doing the above steps, the app will produce a telephone number for you to get the Hinge verification code. Enter the produced phone number into the Hinge Application.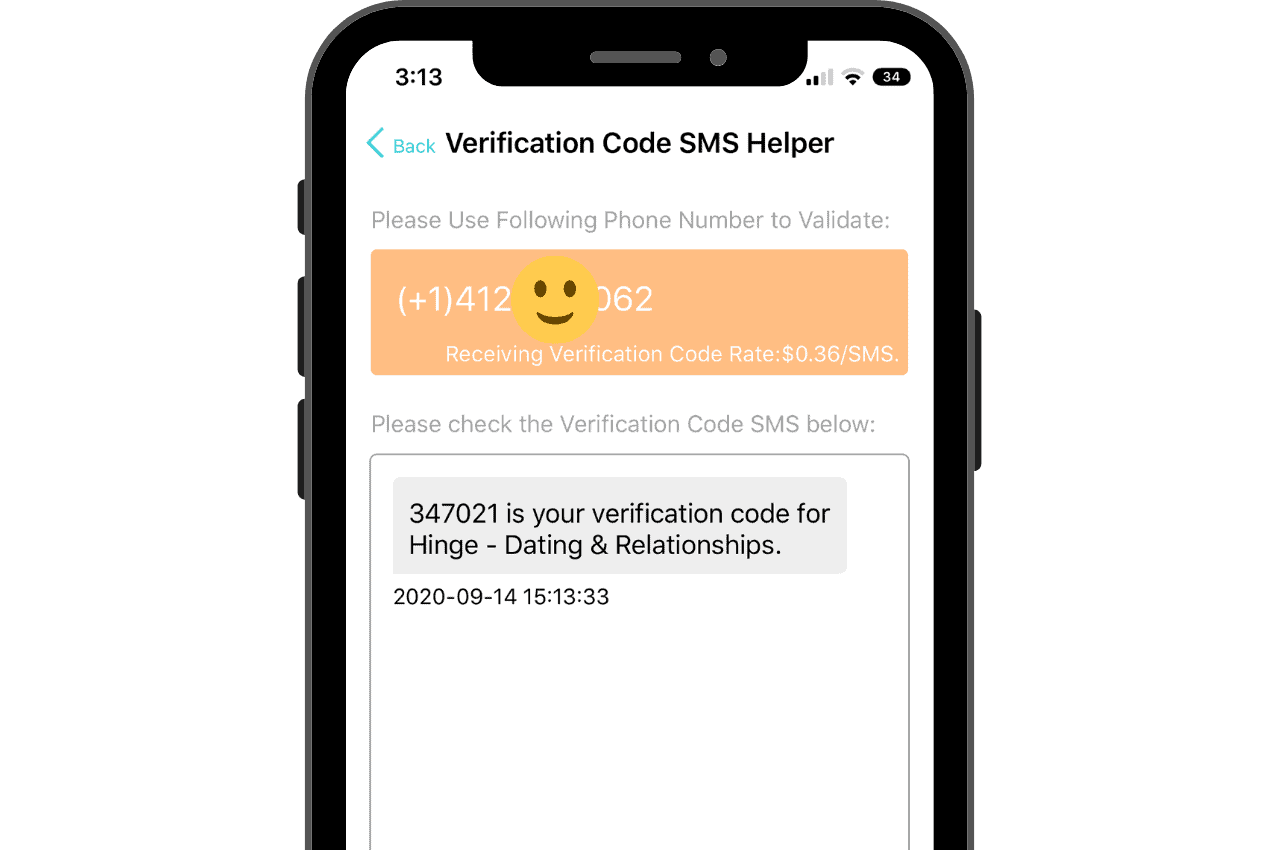 Step 5:
The Verification Code SMS from Hinge will show up in the unfilled text field. You have to put the same verification code into the Hinge app. But please note that if you didn't get the SMS, tap on the "Try A New Number Button." Hope it will work then.
Congratulations! You have successfully received the verification code without even risking your online privacy. If you want to get another verification code, then its pretty simple. You need to finish the steps from two to five again simply, and it will then create an alternative number to get the code. But make sure that you can't use a similar phone number to sign in to more than one Hinge account. It was that simple to sign in on Hinge without using your real number.
Conclusion about hinge verification code
 In the same manner, you can sign up on any other social media platform or dating app without using your actual phone number. PingMe app is truly an excellent option for all those users who are very watchful about their personal details and credentials. If you fall under the same umbrella, then don't get worried because the methods mentioned above will always help you enjoy the fun of dating apps and social media platforms without keeping your personal details at risk!
Ready to get your verification code?
Keep your primary number for those who matter. Using PingMe to get a verification code is fast, safe and secure.
First time users get a gift of $0.2 free credit to use towards getting a verification code.