How to Get an Amazon Verification Code with a Second Phone Number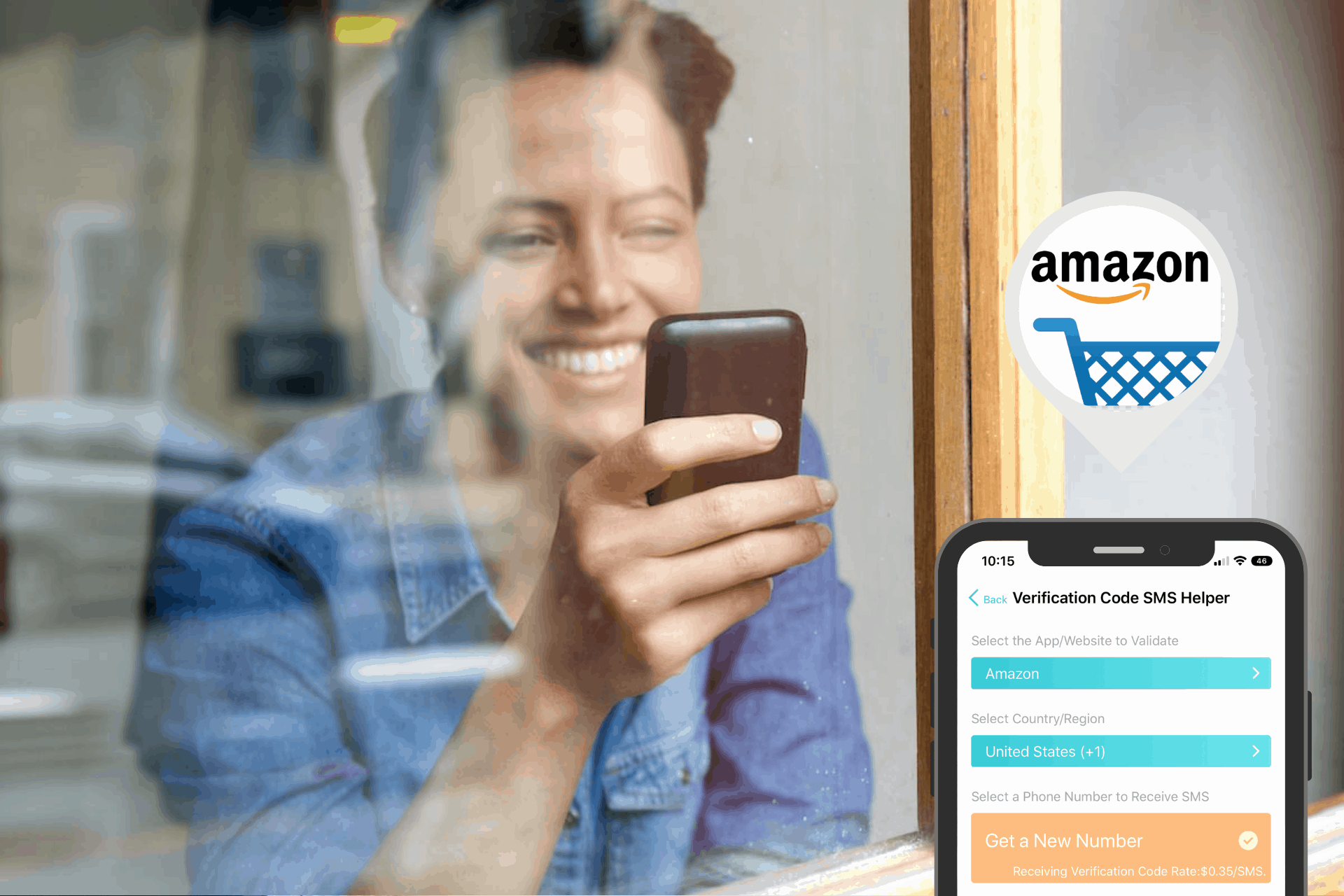 UPDATE:
A new feature on the PingMe app called Verification SMS Code Helper has been added to make receiving verification codes even faster and easier.
User discretion is advised
Want a discount?
For new users only, download PingMe now to get $0.2 free credit towards receiving your verification code.
Are you looking out for a method to get Amazon Verification Code without using your own number? If yes, then your search ends here because, in this article, you will get to know about the SMS Verification Helper i.e., PingMe App. This app works wonders by helping you to get a verification code on a Second Phone Number with the primary purpose of protecting your privacy concerns.
You might be a shopping freak and want to shop online on a platform like Amazon. So, for using this e-commerce website, you need to enter the verification code, which will be sent on your phone number. But what if you don't want to use your phone number for this? There is no need to panic about it because we are here to help you out.
If you need a second phone number to get verification code for Amazon, then knowing where to start is a bit difficult. But PingMe App eases this task and lets you get a verification code on a Private Phone Number in just a few simple steps.
Amazon: The #1 Shopping App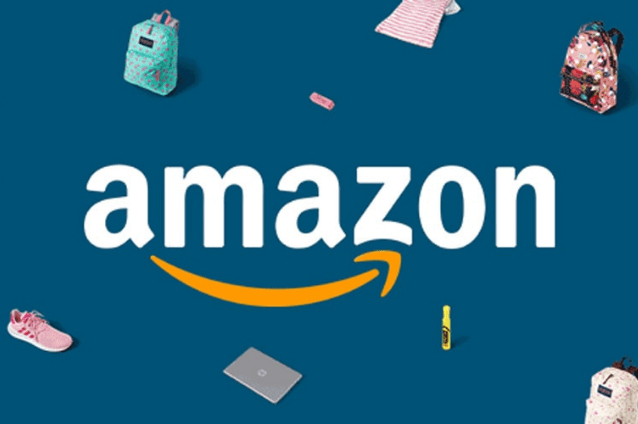 If you are an online shopping lover and want to buy something online, then Amazon is the first option that might strike into you might. Amazon is the #1 shopping platform that offers a wide range of products to its customers. The platform will provide you with various categories of products that will include Electronics, Apparels, Footwear, Accessories, Books, Home Appliances, etc. Apart from all these things, Amazon has recently started offering grocery products as well, which makes this app a must to have an app for all the people so that you can get the daily need products available at just one click.
For purchasing the things on Amazon, you must have an account on it. Creating an account on Amazon is simple; you just need to sign up on the platform by entering the Amazon Verification Code that you will receive on your phone number. After reading this thing, some of you might have lost your hope of not using this app because of your privacy concern. But we are here to help you out!
With the PingMe app, you can quickly get the verification code from Amazon without using your personal phone number. This app will allow you to get the code on the Second Phone Number, which will not hinder your privacy.
Why Are People Using Amazon App?
Amazon App is one such platform that is used by millions of users. The app is supported by both android and iOS devices and has over 100M+ downloads. There are several reasons why people love this app and why it is the priority of many online shopping lovers. The reasons that make people use this app are as follows:
Amazon always stands behind what they sell.
You can't try the products at the time of buying, but the product reviews will let you know about the products as the reviews are written by verified buyers.
Free shipping on orders above Rs.499.
The Product description is very informative and accurate.
Excellent 24/7 customer care support
Easy exchange and returns
Easy refunds
Useful algorithms for suggesting the things you might be interested in buying
This is why Amazon is the most loved shopping app for many users. So, are you interested in signing up on this app to enjoy your online shopping experience without using your own number? If yes, then go through the steps mentioned in the next section below.
How To Get an Amazon Verification Code without Using a Real Phone Number
The Amazon App exclusively offers two methods of signing up. You can either sign in by using your phone number or by using your Google account. If you do not have a Google or Gmail account, you are only left with the first option of using your phone number to sign up on Amazon.
In the era of online fraud and cybercrime, many of you might not want to use your personal phone number to sign up on this app. So, in this case, the PingMe app will be perfect for you that will allow you to get the OTP on a Private Phone Number instead of your personal number.
PingMe app is an online SMS Verification Helper that will allow you to use a fake phone number for getting a verification code from Amazon. Using this app, you can quickly get a counterfeit phone number to sign up or place an order on Amazon.
Isn't it surprising? So, let's look at the step-by-step guide provided below that will help you learn how to use the PingMe App to generate a second phone number.
Step 1:
PingMe App has both Android and Apple versions. Download the PingMe App in your Android or iOS device. You can easily find this app on Google Play Store & Android Application Store in Android devices and on the App Store in iOS devices.
Step 2:
The next step is to go on the "Manage Phone Numbers" Tab, which is depicted by the SIM card symbol. Under this tab, you will find four options and amongst them, click on the second option, i.e., "Verification Code SMS Helper."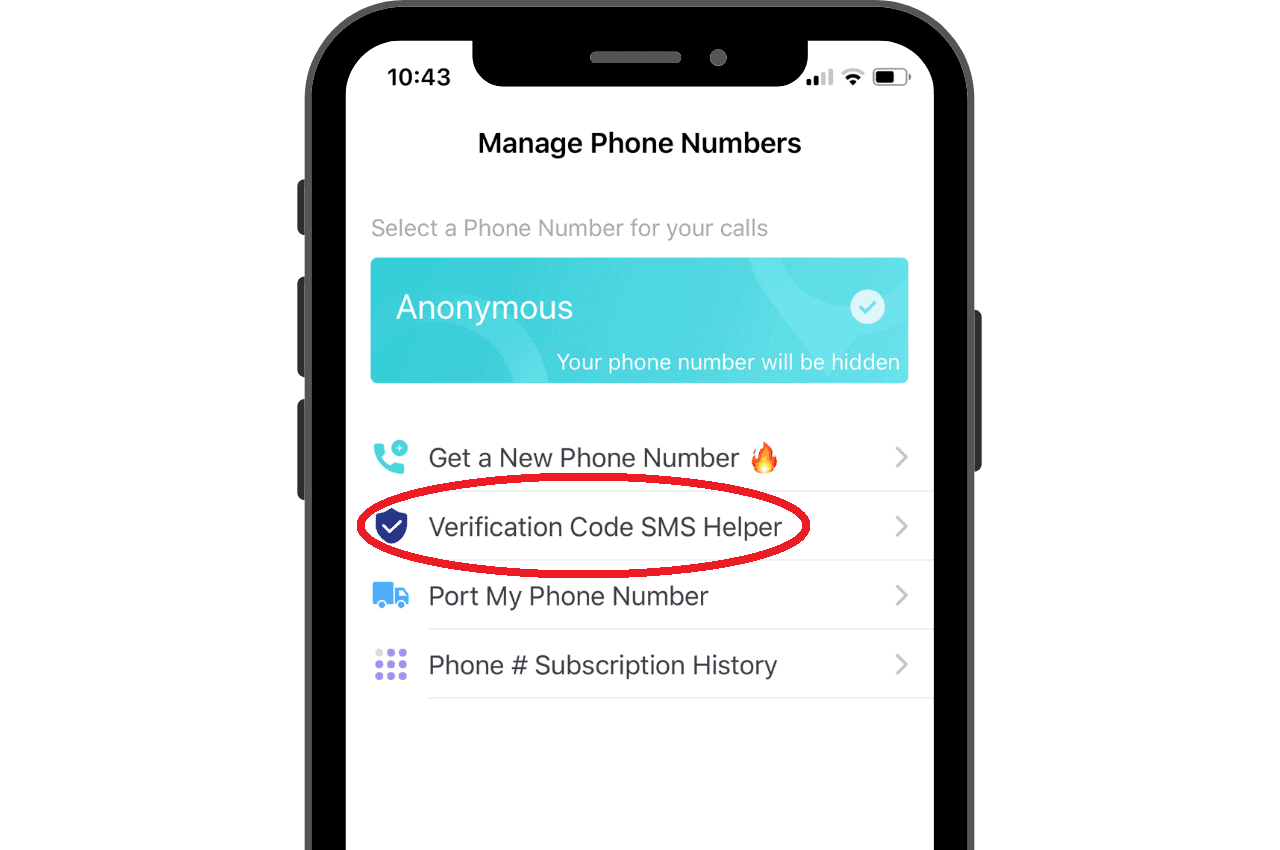 Step 3:
After clicking on the second option as suggested in Step 2, now under the option "Select the App/Website To Validate," choose the name of the application or site from which you want to get the verification code. In this case, you will select Amazon from the drop-down list. After this, move on to the next option, "Select The Country/Region," and select the country here, and lastly, select the phone number to receive the SMS.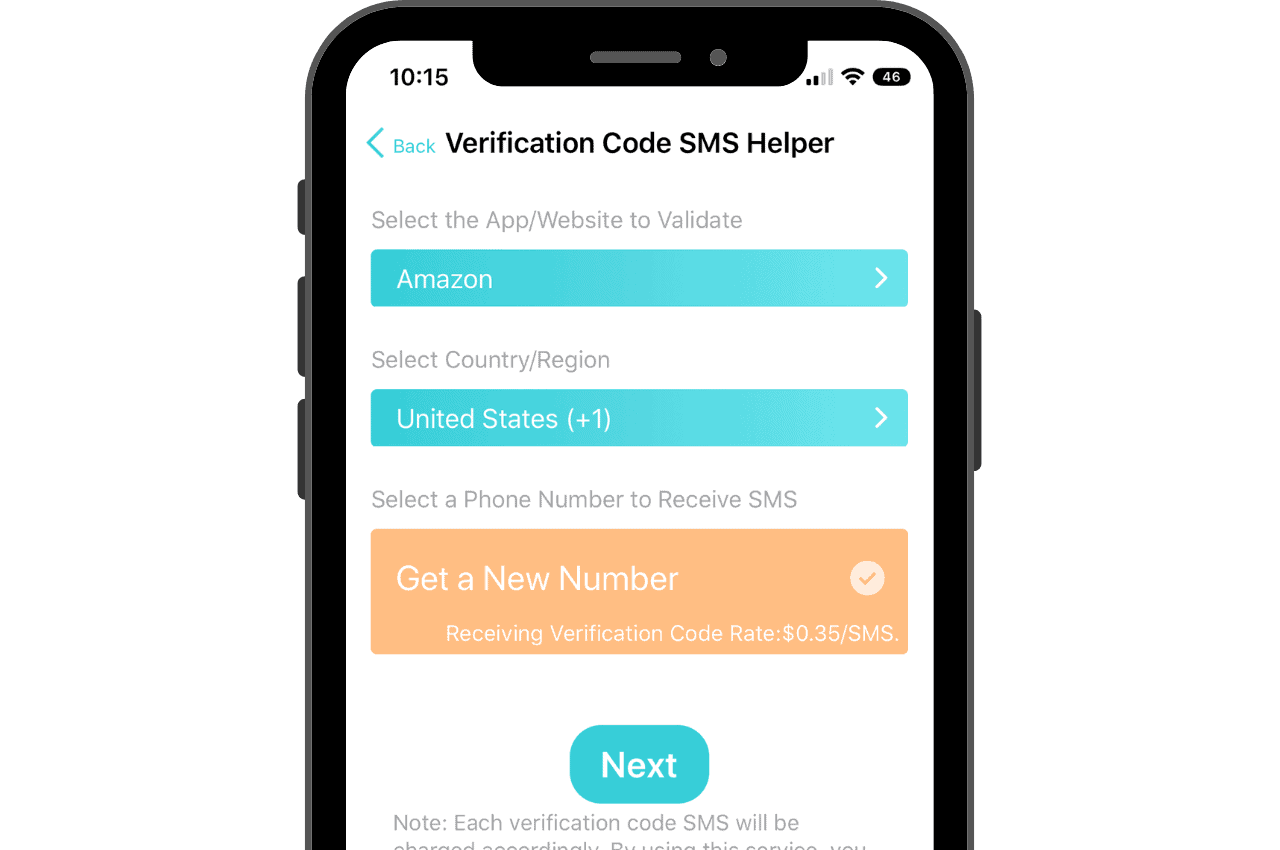 Step 4:
After completing all the above steps, the app will generate a private or secondary phone number for you on which you will get the Amazon Verification Code. Now you just need to enter the generated phone number into the Amazon App.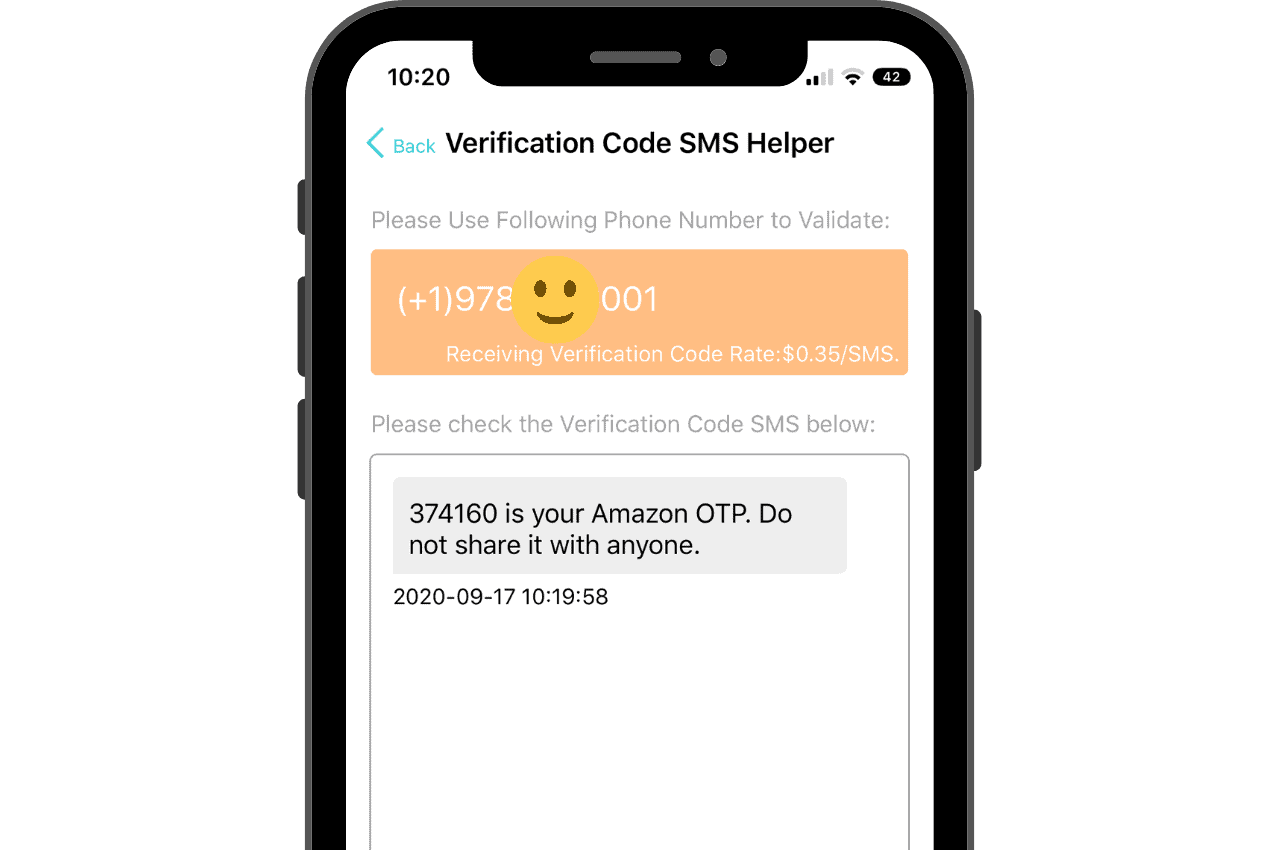 Step 5:
The Verification Code SMS from Amazon will show up in the unfilled text field. You then have to enter the same verification code into the Amazon app, and you are all done with your work!
Congratulations! You have finally received the verification code from Amazon without even putting your online privacy in danger. Ensure that you can't use a similar phone number to sign in to more than one Amazon account. If you want to sign up on Amazon with a new account, you must generate a new number again by following the same steps.
Conclusion about Amazon verification code
Have you seen how easy and amazing it is to get the verification code from Amazon without even using your phone number! PingMe App is the best SMS Verification Helper that will let you generate verification code from any of the social media platforms or e-commerce websites without risking your privacy. Therefore, if you don't use any social media platforms due to privacy concerns of sharing your personal phone number, it's time for you to use PingMe App and enjoy entertaining services on the internet without risking your privacy.
Ready to get your verification code?
Keep your primary number for those who matter. Using PingMe to get a verification code is fast, safe and secure.
First time users get a gift of $0.2 free credit to use towards getting a verification code.