How to Bypass SMS Verification for Zoom Using a Virtual Number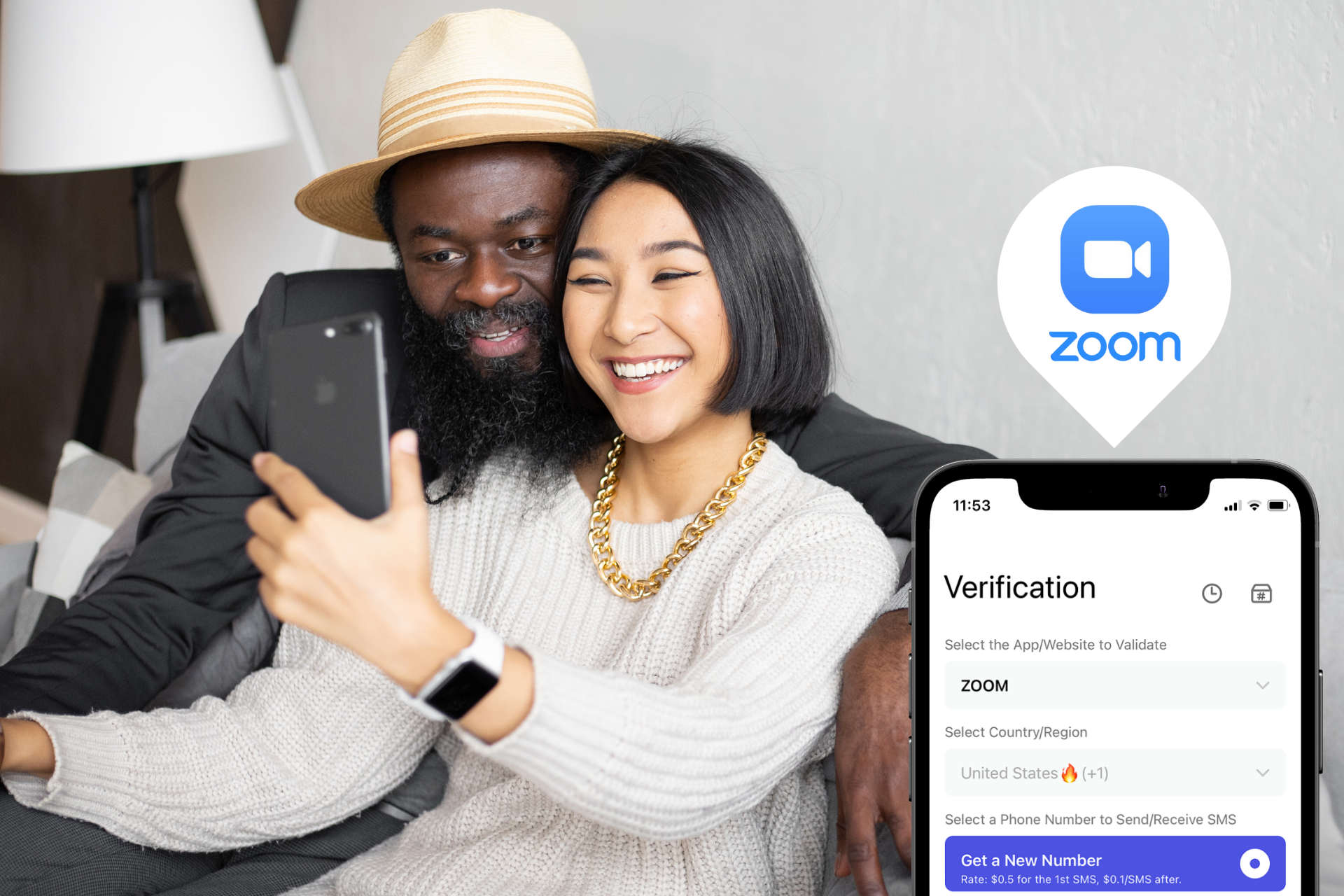 UPDATE:
A new feature on the PingMe app called Verification SMS Code Helper has been added to make receiving verification codes even faster and easier.
User discretion is advised
Want a discount?
For new users only, download PingMe now to get $0.2 free credit towards receiving your verification code.
Do you need a Zoom virtual phone number to get the Zoom verification code and enjoy this video communication app? Request a Zoom second phone number using the PingMe app and get Zoom SMS verification within a minute. Here is a simple guide you can use to get a Zoom virtual phone number.
Zoom is a video communication platform that you can use via a computer as well as a mobile. This platform allows its users to have audio or video calls anywhere in the world. The app got very popular during the lockdown period in 2020. People used it to arrange virtual business meetings, conferences, and school classes.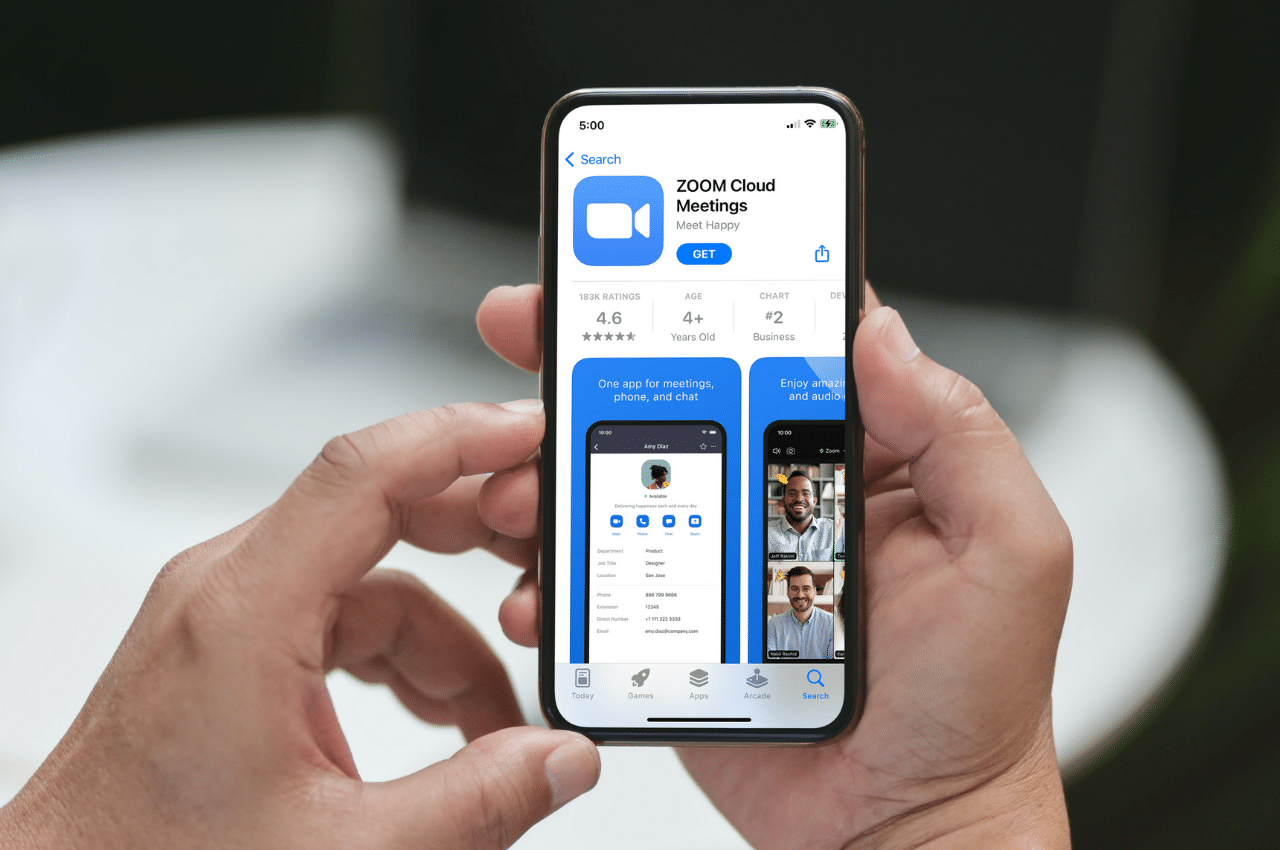 Zoom offers several beneficial features to its users. Some of its worth mentioning features are:
The built-in scheduling feature helps people schedule meetings and send invitations from Zoom. If you are an organization, your team can send invitations on your behalf.

The host can record a meeting on the computer. He/she can share the file with members who could not attend the meeting. The host can also grant video/audio recording permission to other members. Remember that you need a paid account to use this feature via your phone.

If you have the Zoom app installed, allow the app to send you meeting reminders when the meeting is about to start.

You can use the Touch Up My Appearance feature to smooth out your skin tone during a video call. It will help you create a more polished and professional look.

Users can also change their video background using the Virtual Background feature. This feature is particularly helpful when your video background is unorganized or unprofessional.

You need to create a Zoom profile to use these features. Most of these features are free. But there are some paid tools as well. Some features require users to verify their phone numbers.
You can create a new Zoom account by either downloading the app or going to zoom.us. There you will find the "sign up" option in the top right corner of your screen. You can create an account using your work email address, Gmail or Facebook ID. Once you have created an account, you can update your profile by adding a profile picture, etc.
Go to the "My account" option to view details of your account. Here, you will find options to participate in a meeting or host it.
Verifying your number on Zoom can give you access to different features. For instance, if you want to sync your phone's contact number to zoom, you will need to first verify your phone number. The app will automatically sync your phone contacts.
Getting Zoom SMS Verification Code in a Minute
Technology has advanced a lot. Now, hackers use modern and innovative techniques to scam people. It is best not to add your personal information, including your phone number, to Zoom or any other online platform. It will help you avoid online scams and fraud.
Use this step-by-step guide to get a Zoom second phone number and use Zoom more securely.
Step 1: Download the PingMe App
Get an app that can produce a Zoom virtual phone number for you. PingMe is also a second phone number-generating app. Download it from Google Play Store or App Store for free.
Step 2: Tap on the Verification Option
Open the PingMe app and go to the navigation bar. Find the "verification" option, and then tap on it to proceed.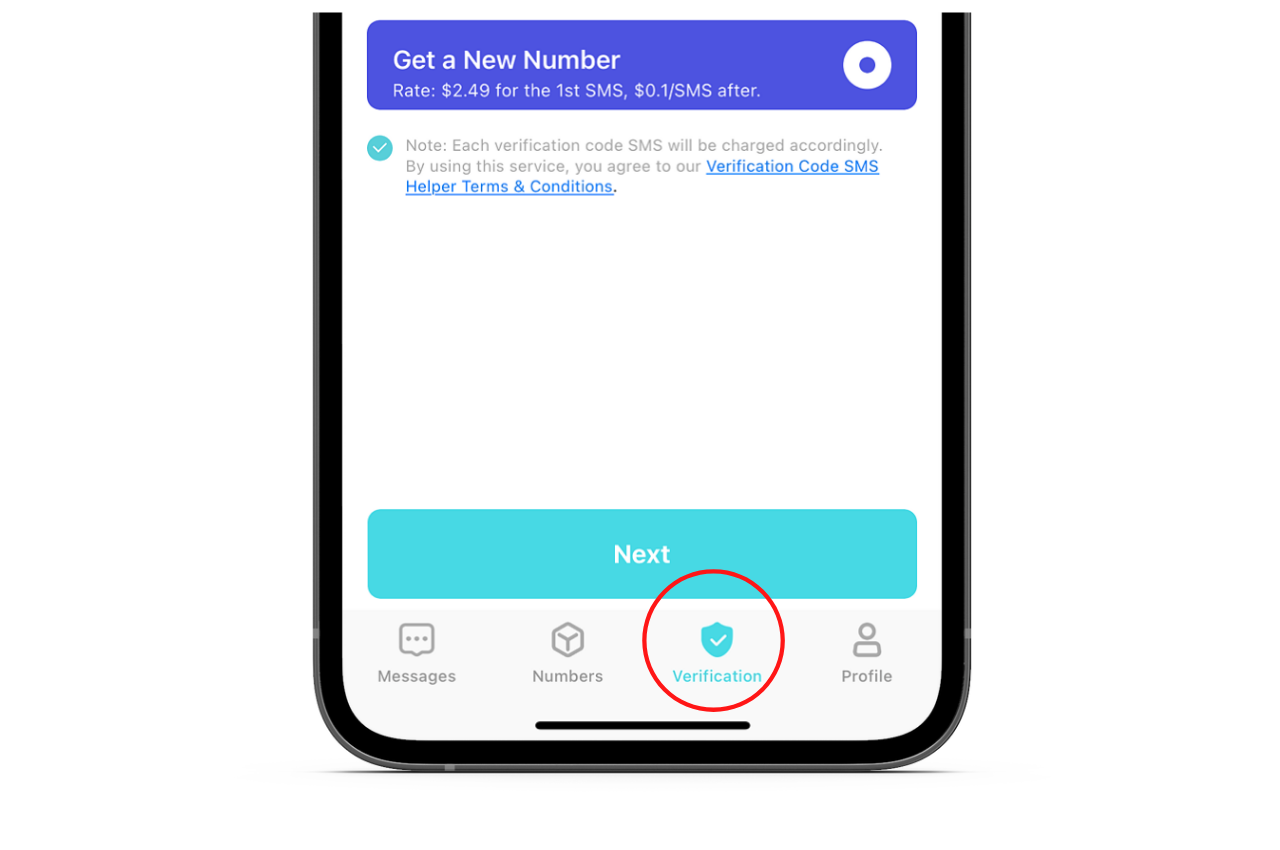 Step 3: Request a Zoom Virtual Phone Number
Now, enter the required information to request a Zoom second phone number. In the first bar that is titled "Select the App/Website to Validate," choose Zoom from the dropdown menu. Next, move to the second bar, which says "Select the Country/Region." Here you need to choose the country whose Zoom second phone number you want.
Tap on the last option that says "Select the Phone Number to Receive SMS." Now, tap on the "Next" button.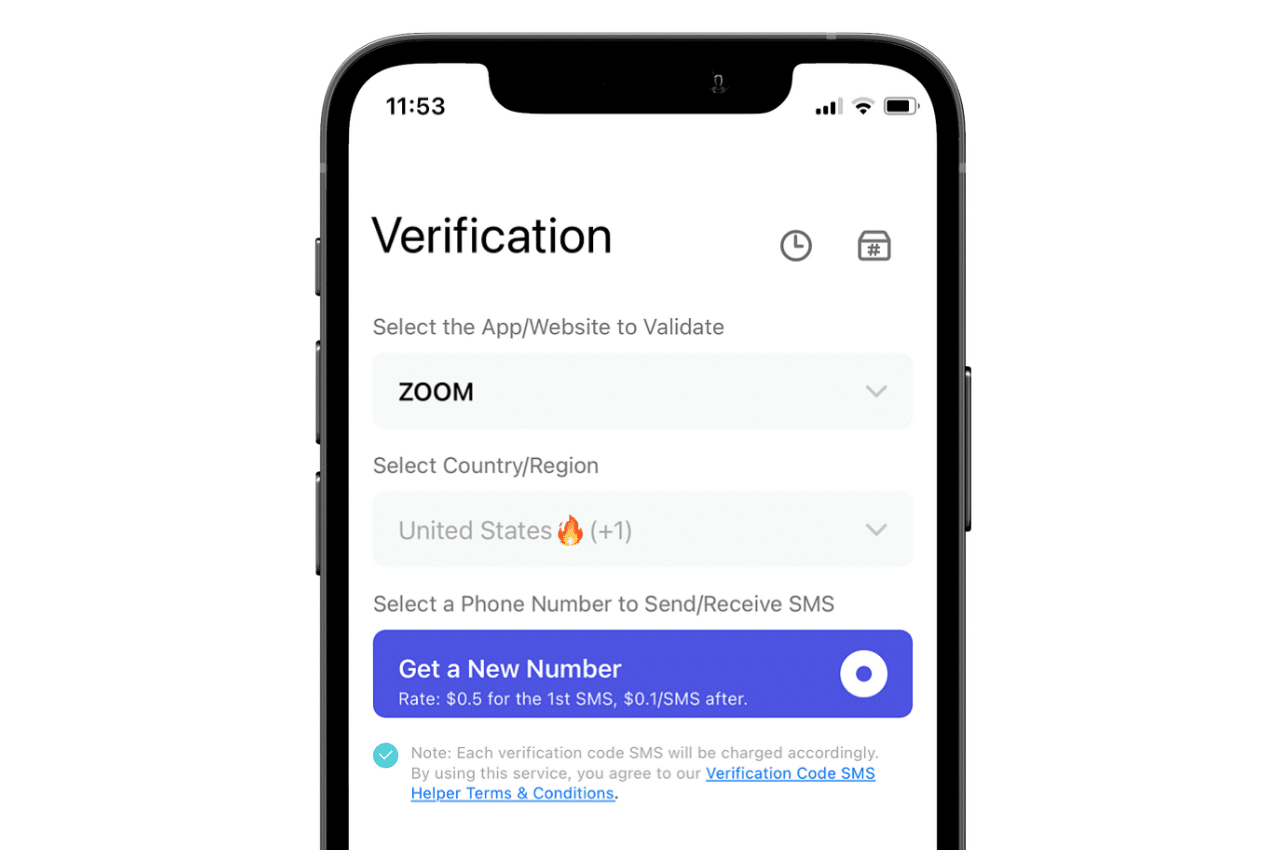 Step 4: Enter Number in the Verification Settings
You will receive a Zoom virtual phone number within a few seconds. Copy this number and then go to the Zoom verification settings. Here, paste the number in the mentioned bar to receive a Zoom verification code.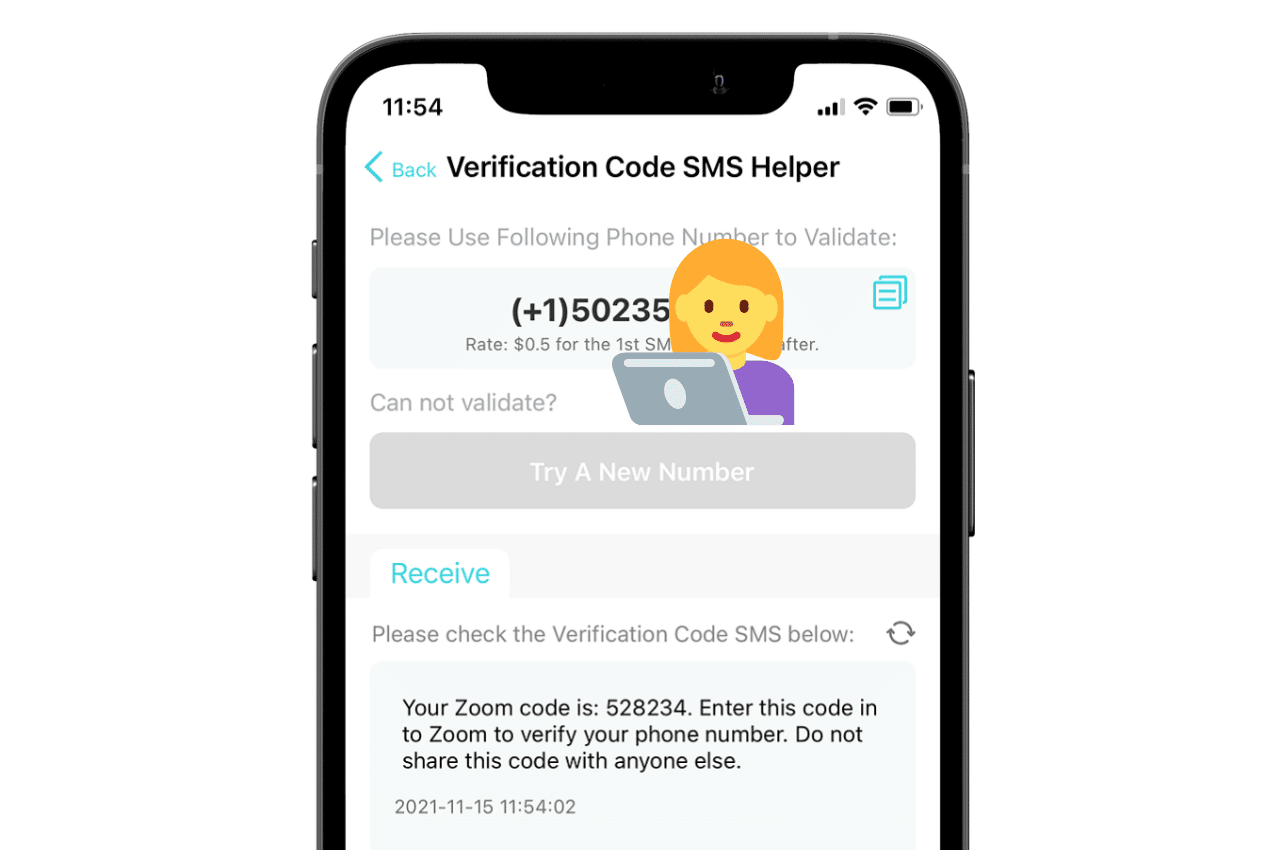 Step 5: Get a Zoom Verification Code
You will receive a Zoom verification code in the empty textbox. Usually, users get Zoom SMS verification within a few seconds. But if you do not receive the code, then request a new Zoom second phone number by repeating the above-mentioned steps.
Enter Zoom verification code in the verification settings. Your profile will get approved in a minute, and you will be able to make or receive Zoom calls.
Receive Zoom Verification Codes Online
People who cannot download the PingMe app can still make the most of it using PingMe WebChat. You can use the web app to request a Zoom virtual phone number for Zoom SMS verification.
If there is any confusion, watch this video tutorial to better understand the process.
How to use Zoom to schedule a meeting?
Log in to your Zoom account. Go to the Meetings tab and then click on the "schedule a meeting" button. Enter the time and date of the meeting. You can add other instructions if you want to. Now, click on the "save" button. You can familiarize yourself with meeting options via the test Zoom meeting feature.
How to invite others to join a Zoom meeting?
You can invite others to a Zoom meeting via an email address, phone number or contacts. Go to the invite tap when you are in a meeting. Then, tap on the invite by contacts/email/phone option.
Now, select the contact from your contacts list/enter an email address/enter a number after adding the country code. Tap on the "send invitation" option if you are inviting via email or contact. Dial the number if you are using the third option.
Ready to get your verification code?
Keep your primary number for those who matter. Using PingMe to get a verification code is fast, safe and secure.
First time users get a gift of $0.2 free credit to use towards getting a verification code.