How to Bypass SMS Verification for Wink Using a Virtual Number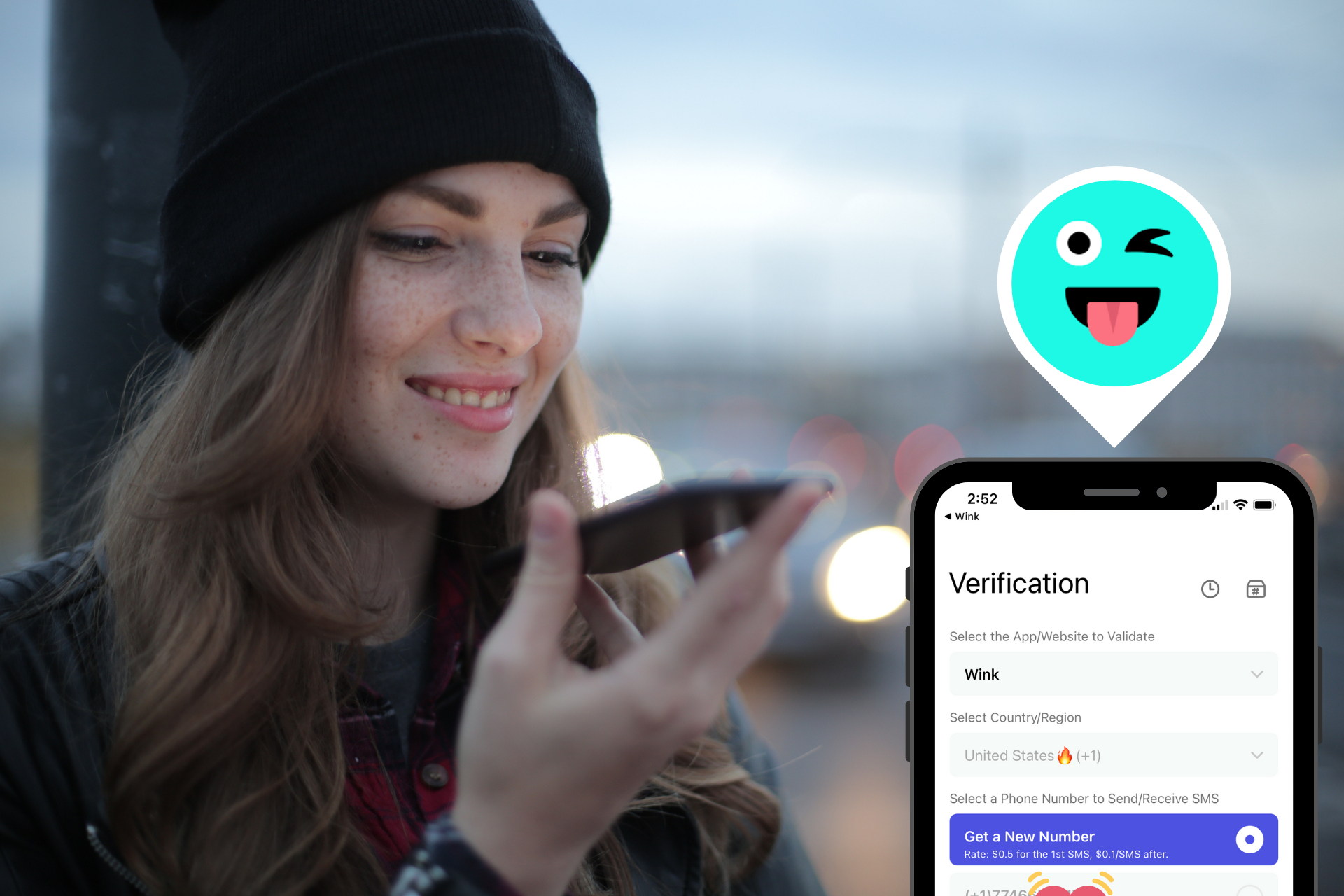 UPDATE:
A new feature on the PingMe app called Verification SMS Code Helper has been added to make receiving verification codes even faster and easier.
User discretion is advised
Want a discount?
For new users only, download PingMe now to get $0.2 free credit towards receiving your verification code.
Are you looking for a safer way to receive a Wink verification code and use the Wink app freely? Now you can use a virtual phone number instead of your personal number to receive SMS Wink.
Want to learn how? This article explains 5 simple steps that you need to follow to bypass SMS verification for Wink using the PingMe app.
Wink is a social media application you can download to connect with people from all over the world and make new friends every day. It was launched in 2014 and now has over 1 million users. Although the app was originally launched as a social media app, people mostly use it as a dating app because of its 'swipe' feature.
Many dating apps offer this feature. It allows you to swipe left and right to check different profiles and send friend requests to people who you think share the same interests as you.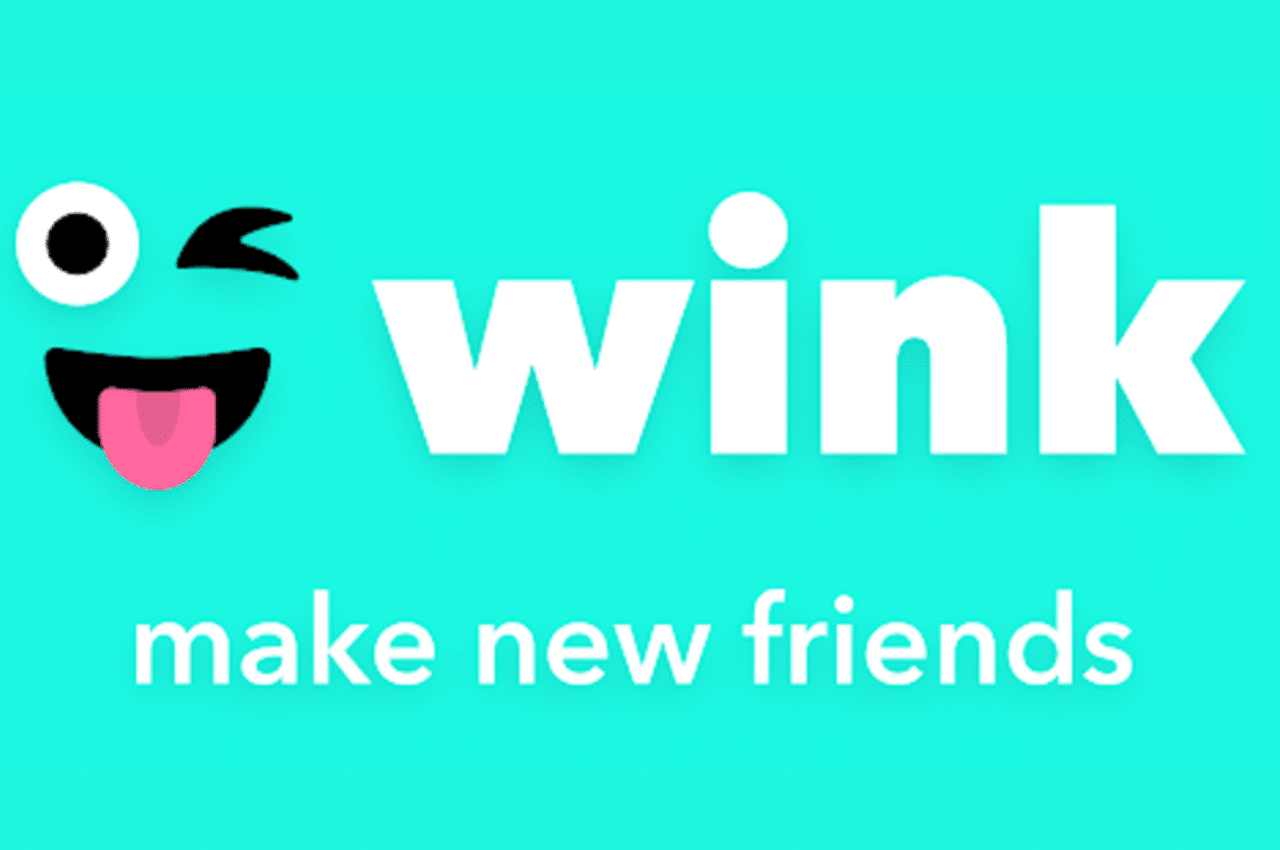 People love the Wink app because of the following reasons.
To Make New Friends with a Single Click
With Wink, you can make new friends from anywhere in the world with a single click. When you swipe a profile to the right, and the other person does the same with your profile, you become a friend on Wink. You can swipe a profile to the left if you do not like it or do not wish to add it to your friend list.
Chat with The Friends
You can talk to your friends on the Wink app. You can connect your Snapchat account with your Wink account. When you add a person to your Wink friends list, you both can talk to each other on both Wink and Snapchat.
Earn Gems Every Day
You need gems to send friend requests and do a few other tasks. You can earn these gems by using the app daily, sharing it with your friends, and sharing it on different social media profiles. So keep earning gems to enjoy the Wink app more.
Bypassing Wink SMS Verification Codes with PingMe
Like other social media networks, Wink is a safe application. But still, your data is never 100% safe on the internet and can get leaked by hackers.
When you put your personal phone number on this platform, your number can get leaked and cause serious threats. Also, you never know whether the stranger you are talking to on the Wink app is trustworthy or not. Therefore, it is best to avoid using your personal phone number to receive SMS Wink. Instead, use a Wink virtual phone number to stay safe and use the app however you want.
Here is the step-by-step guide on requesting a Wink virtual phone number using the PingMe app.  
Step 1:
Download the PingMe app to your phone. Download and install the Wink app as well if you have not downloaded it yet.
Step 2:
Open the PingMe app and go to its navigation bar. Locate and press on the 'Verification' option.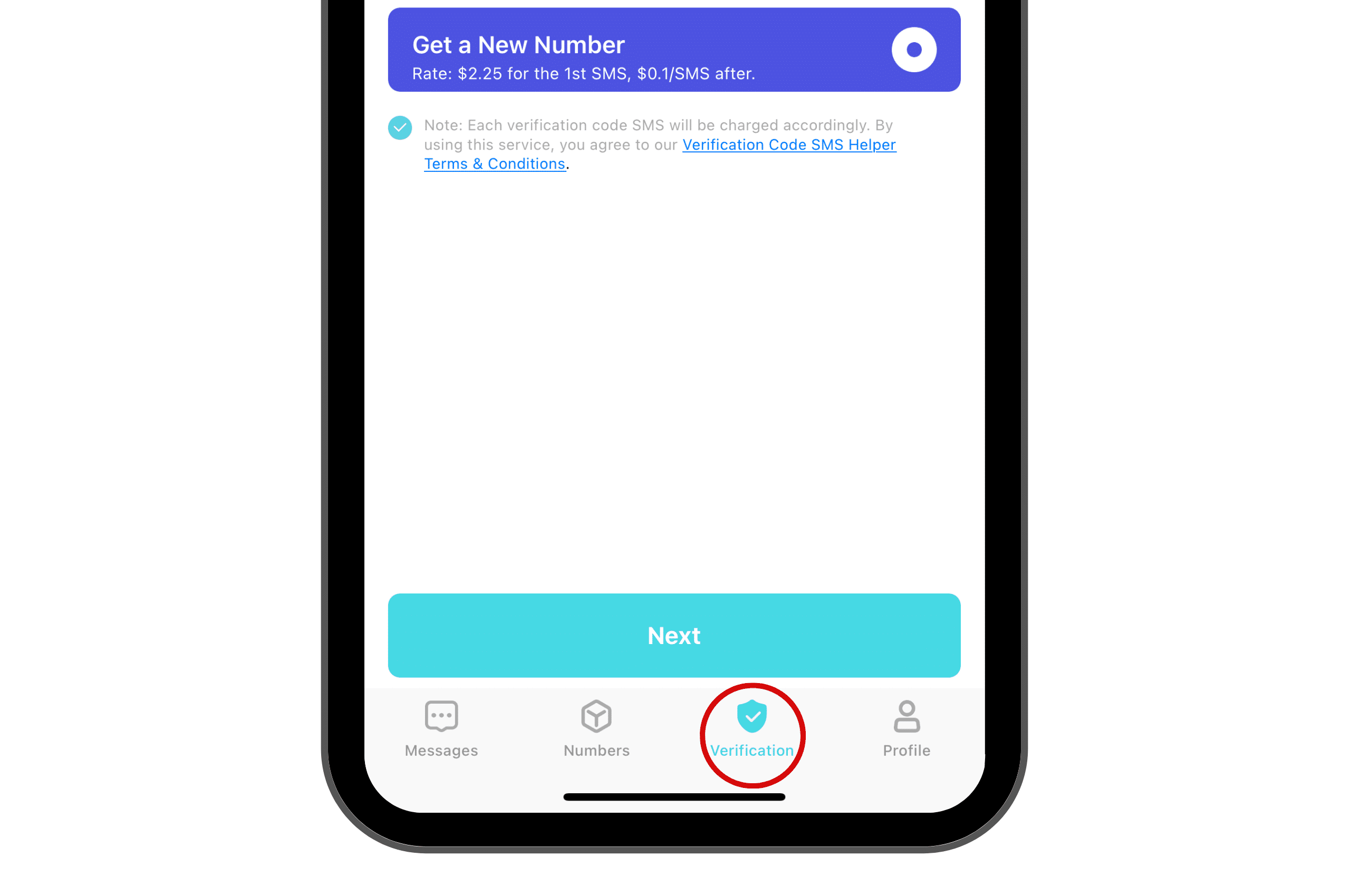 Step 3:
Now fill out the options that appear on the screen. In the first option that says 'Select the App/Website to Validate,' you need to select the 'Wink app' from the dropdown menu to receive a Wink verification code on a Wink virtual phone number.
In the next option that says 'Select the Country/Region,' you need to select the country whose Wink virtual phone number you want. You can request Wink virtual phone numbers of Canada, the UK, and the USA using the PingMe app.
Now tap the 'Select a Phone Number to Send/Receive SMS.' Press the 'Next' button.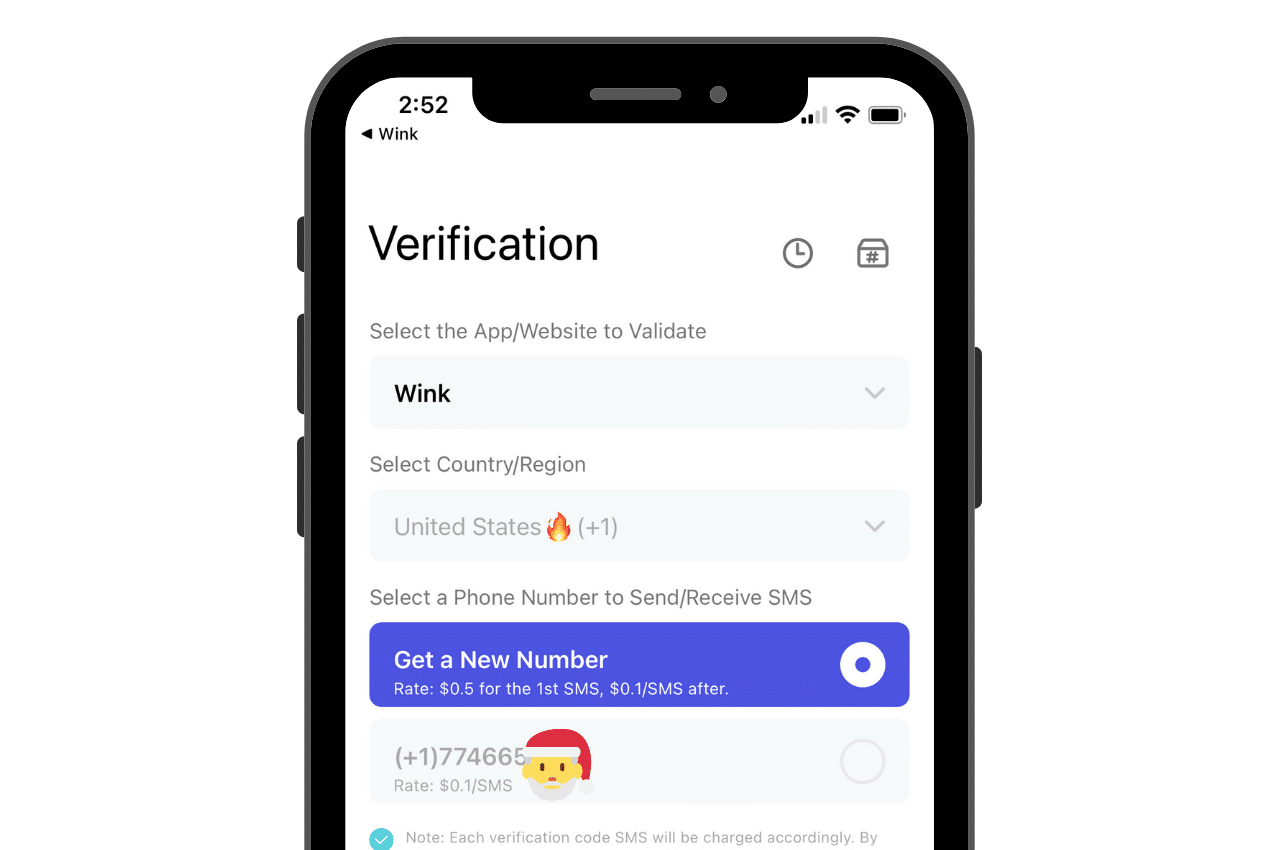 Step 4:
Copy the Wink virtual phone number located under 'Please Use Following Phone Number to Validate.' Open the Wink app and go to its verification settings. Paste the phone number to receive SMS Wink and have a Wink verification code.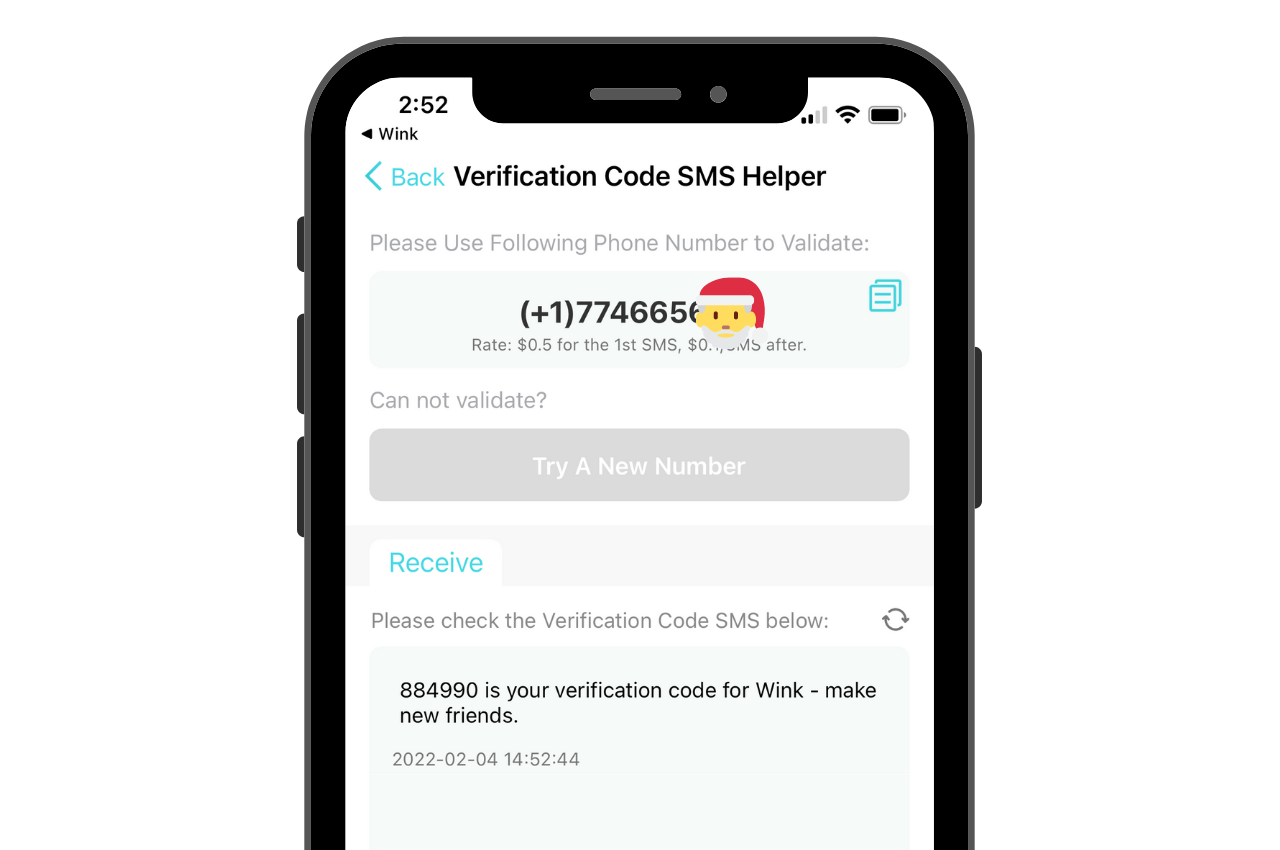 Step 5:
You will receive SMS Wink in the empty text box in the PingMe app. Note down the Wink verification code and paste it to the verification settings.
Now use the Wink app without any worries!
Sometimes users do not receive SMS Wink. If that happens to you, make sure you request a new Wink virtual phone number. For this, follow steps 2 to 5 again.
Receive Wink Verification Codes Online
Want to receive a Wink verification code without downloading the PingMe app to your phone? Then use our PingMe WebChat. Open the webchat and enter your phone number or email address to request a Wink virtual phone number.
Want to learn how to receive the Wink verification code more clearly? Watch this simple video tutorial to see how this procedure works.  
Is Wink a Safe App to Use?
Wink is as safe as any other social media network. It uses advanced safety protocols to ensure user safety. But since there is always a risk associated with online apps, we cannot say that the app is 100% safe for all.
Is Wink a Dating App?
Wink is originally a social media platform where you can connect with strangers and find new friends or partners. The app's description on the Play Store says, "Wink is for friendships ONLY." However, many people use this platform as a dating app.
Is Wink Good for Kids?
Wink is designed for 17 plus people. It is not a safe platform for kids because the app is used to connect with strangers. You never know whether the person you are talking to is sincere or a swindler. Therefore, it is best not to let your kids use this platform.
Why Do Parents Need to Care About Wink?
Wink profiles are public, and therefore, they display your age, name, photo and country to anyone using the app. While most profile pictures are decent, some may display drugs, alcohol, and adult content. Your kids can connect with the wrong person if they are using the app without any supervision.
Ready to get your verification code?
Keep your primary number for those who matter. Using PingMe to get a verification code is fast, safe and secure.
First time users get a gift of $0.2 free credit to use towards getting a verification code.