How to Bypass SMS Verification for Steam Using a Virtual Number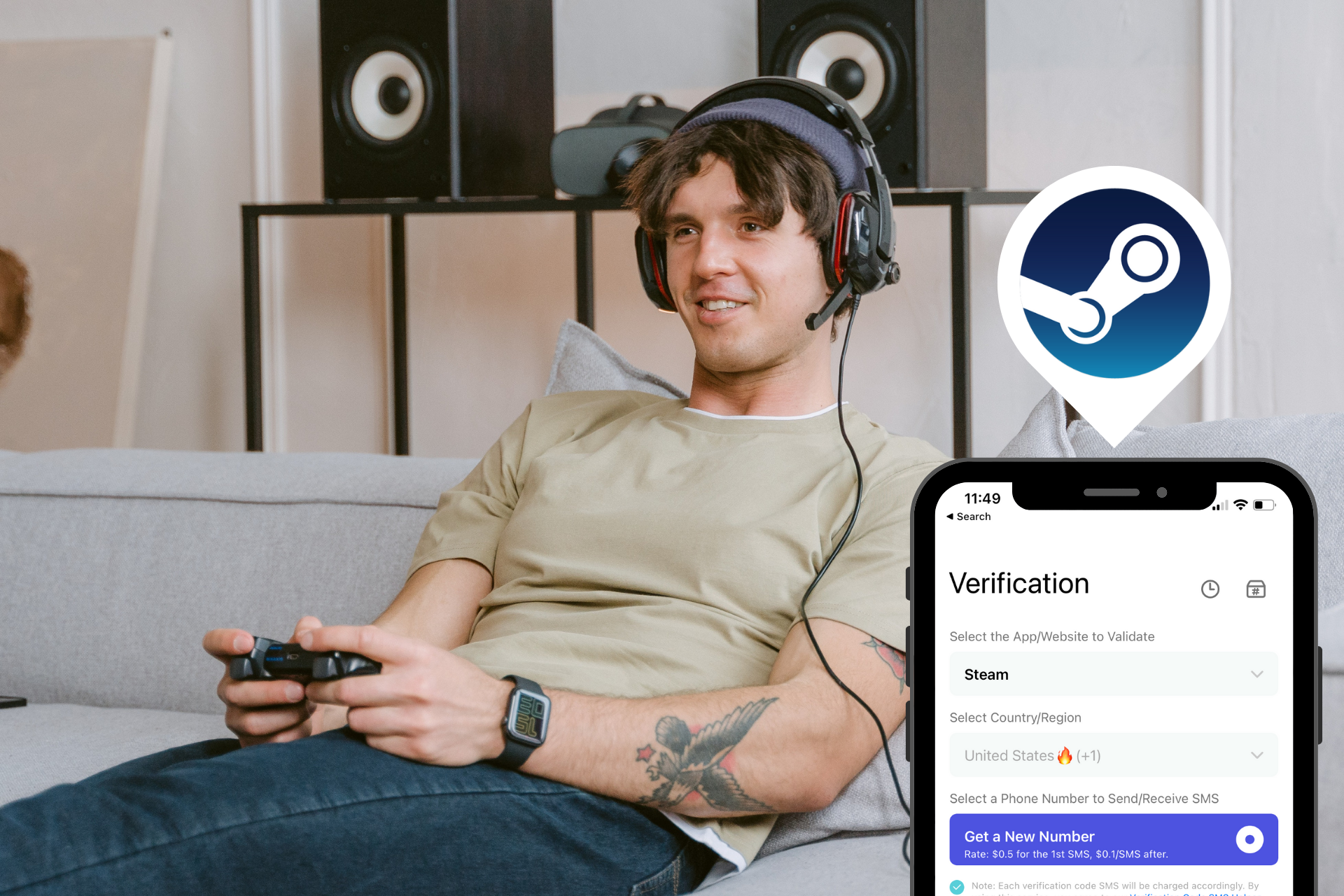 UPDATE:
A new feature on the PingMe app called Verification SMS Code Helper has been added to make receiving verification codes even faster and easier.
User discretion is advised
Want a discount?
For new users only, download PingMe now to get $0.2 free credit towards receiving your verification code.
The Steam website offers thousands of Steam free games as well as paid games to avid gamers around the world. You can create a Steam profile on this platform without using your number. But, you need to provide the website with your number for mobile authentication.
Don't want to share your personal number on the Steam website? Worry not. We have the perfect solution for you!
Now, you can use a virtual phone number to Steam to receive SMS and have a Steam verification code in no time. Want to learn how? Keep reading the article to find it out.
Steam is a game distribution platform from where you can buy your favourite games or even launch your own game. It has forums and review pages to help gamers communicate with like-minded people and buy the best game based on reviews.
Steam has over 21 million users. People love using this platform for the following reasons.
Steam chat: Steam offers its users chat, voice chat and friend list features, so they can connect with people having the same interests.
Game hubs: Every Steam game has a hub. It allows users to discuss game-related news, share videos, or send screenshots of defeats or victories.
Steam broadcast: With a click of a button, users can come live and let other users watch their games.
Steam workshop: More than 1 thousand games have player-created cosmetics and mods. You can download them from the workshop to have a better gaming experience.
Multilingual: It supports 28 languages. This helps gamers from different parts of the world use the platform in their own native language.
Available on phone: Users can download the Steam app on an Android as well as an iOS device.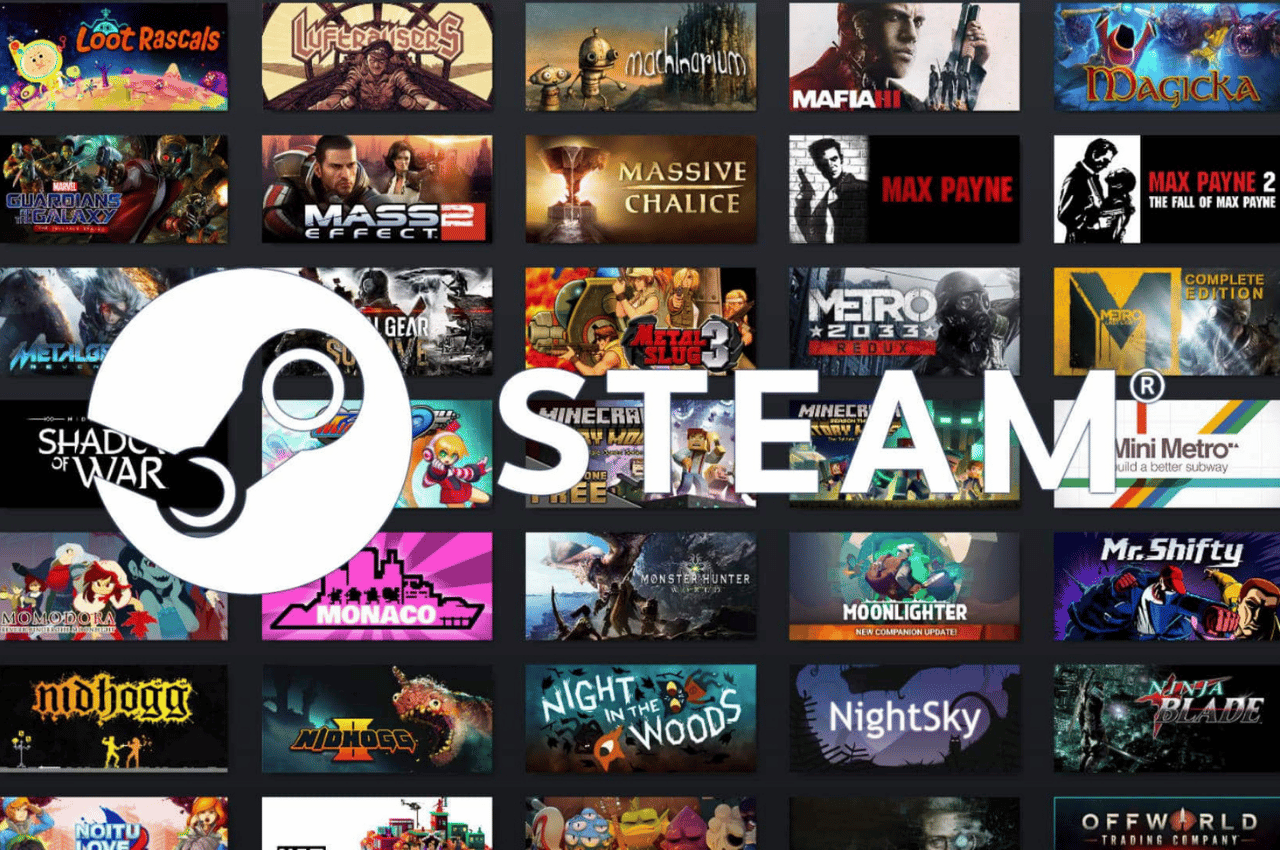 How to Set Up Mobile Authentication for Steam?
1. Download the Steam app to your phone and sign in to your account using your Steam credentials.
Open the main menu of the app. You will find a menu in the top left corner of your phone's screen.
Choose 'Steam Guard' from the drop-down menu.
Now, press the 'Add Authenticator' button.
Enter your virtual phone number in the empty text box. You will receive an SMS on your number.
Enter the code under the 'Step 2' title.
Soon, you will receive a Steam Recovery Code. Note down the code, so you can use it when you want to recover your account.
Your authenticator will get activated. Now, you will receive a Steam Guard Code. Write down this code because you will have to use it with your password every time you log in to Steam for PC download.
Bypassing Steam SMS Verification Codes with PingMe
Steam for PC download requires a user's number for mobile authentication. Although it is a safe platform, it is always best to not share your personal number on any website, including Steam. People who share their personal numbers on the internet are at risk of being scammed or tricked by online thieves and scammers. 
Follow this step-by-step guide to learn how to use PingMe to have a Steam verification code on a virtual phone number. 
Step 1:
Open the Play Store (if you are an android user) or App Store (if you are an iOS user). Type 'PingMe' in the search bar. Press the 'Download' button and get the PingMe app on your phone to have a Stream verification code.
Step 2:
Now, open the PingMe app. Press the 'Verification' tab. You can find it in the menu bar.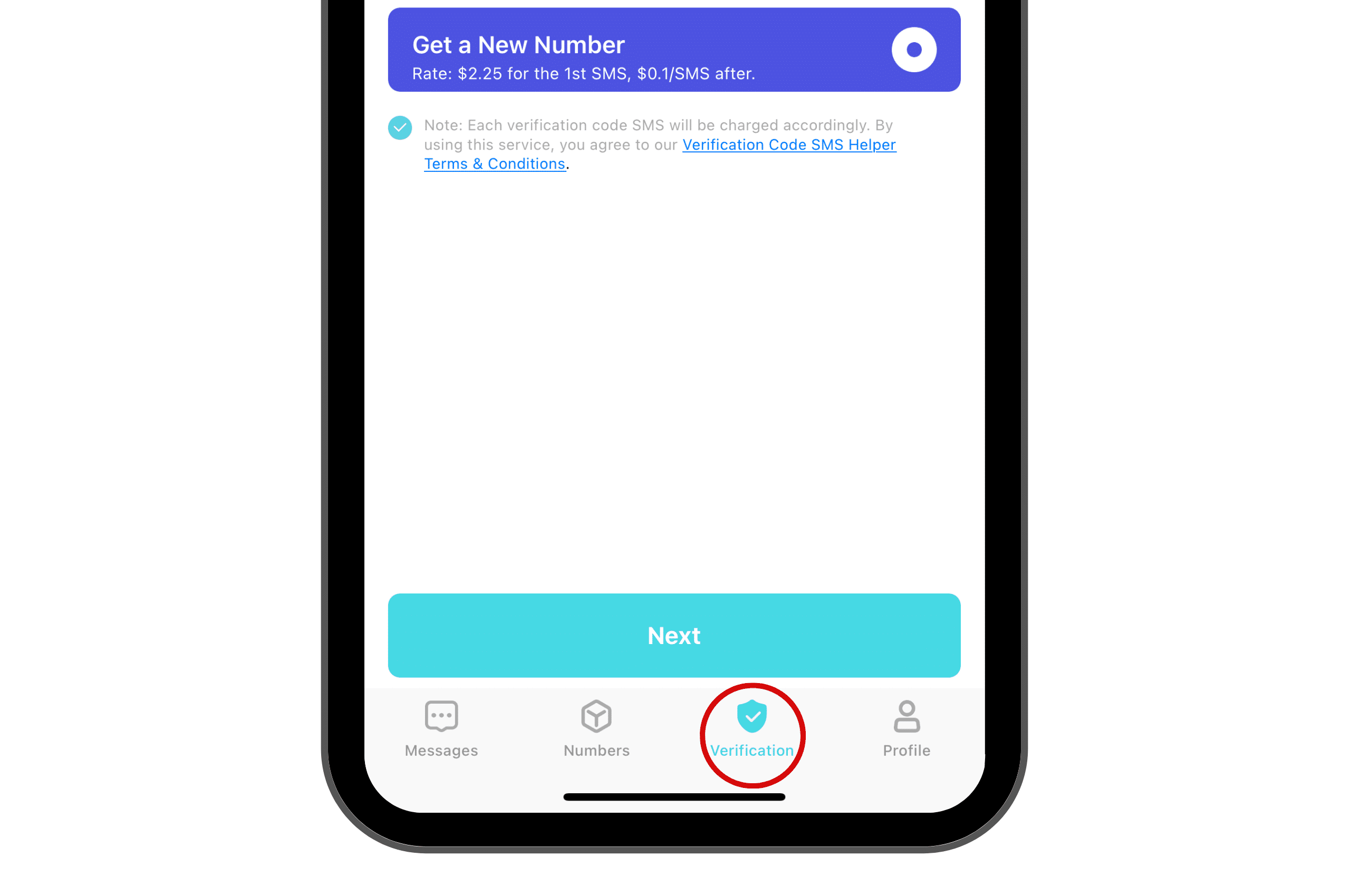 Step 3:
Next, fill in the options that have now appeared on your device's screen. In the first option, you need to select the app/web whose verification code is needed. In this case, you need to select 'Steam website' from the drop-down menu.
Now, move to the next option that says 'Select Country/Region.' You will get the number of the region that you select here. In the last option, you need to select the number on which you will send a Steam SMS with a Steam verification code.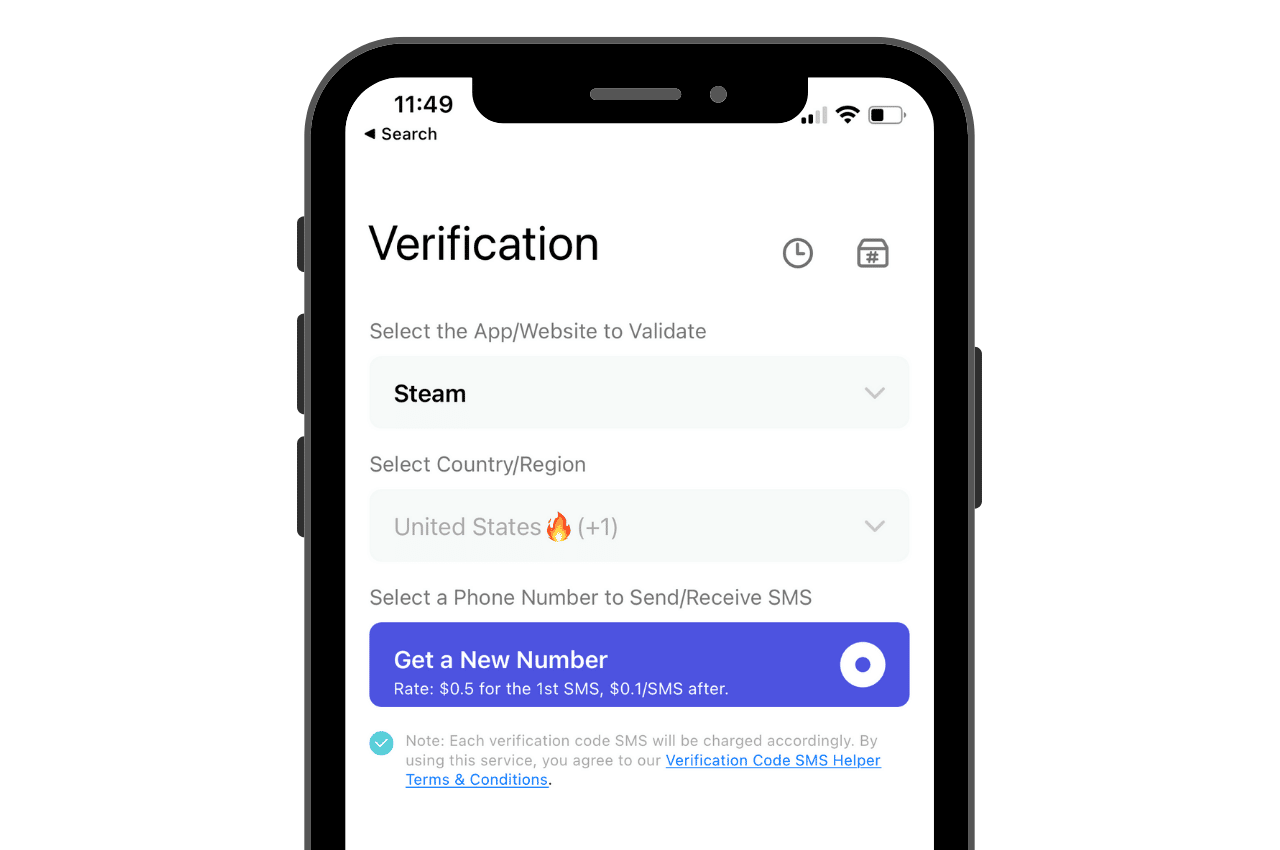 Step 4:
Soon, you will get a virtual phone number under the 'Please Use Following Phone Number to Validate' text. Copy this number and paste it to the settings of your Steam profile.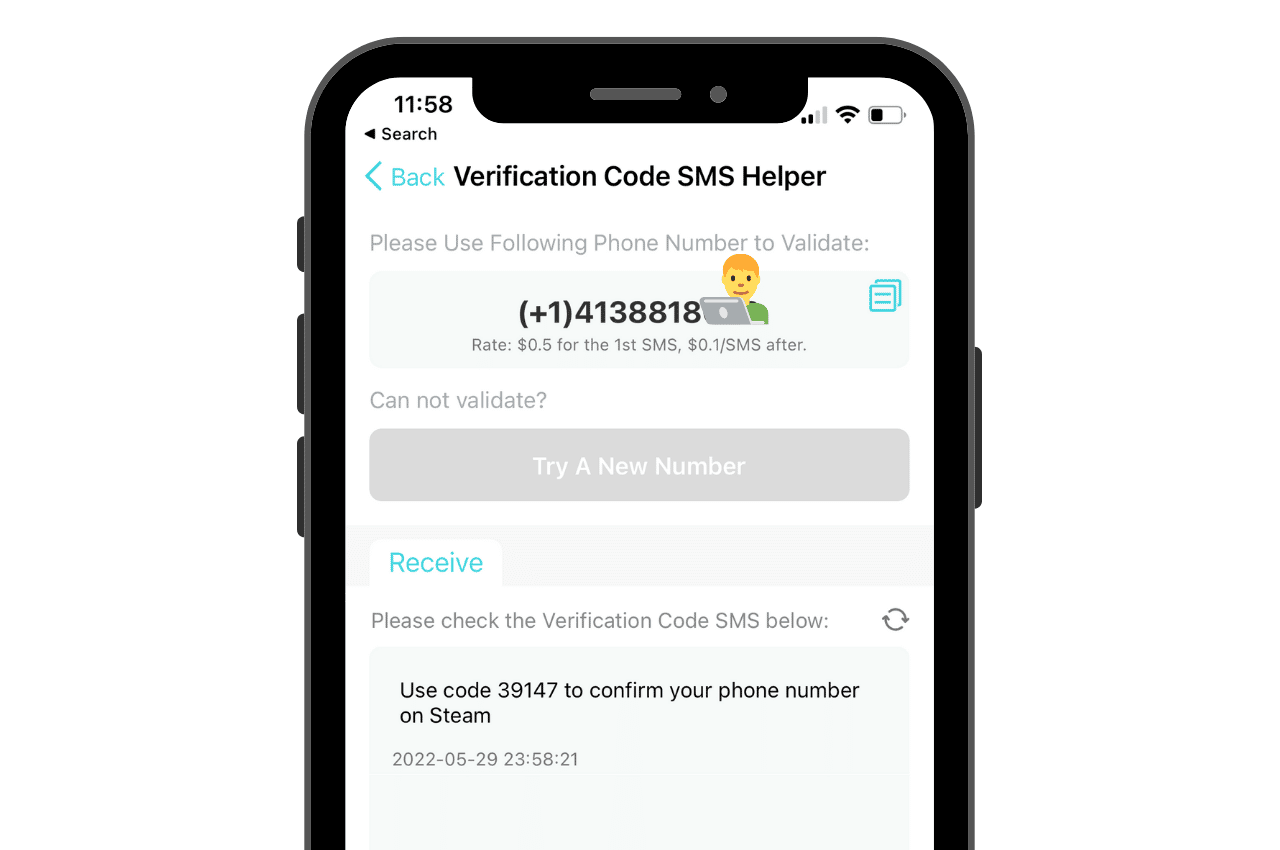 Step 5:
Open the PingMe app again. Now, you will get a verification code from the Steam website in an empty text box. Copy the Steam verification code and then paste it to the verification setting of your Steam profile. Your Steam profile will get verified within a few seconds allowing you to purchase games however you want.
Note: In case you do not get a verification code, you will have to request a new Steam phone number again. Follow steps 2 to 5 to get the number and code. Make sure you have a sufficient balance in your PingMe account before you request the number.
Receive Steam Verification Codes Online
If you want Steam to receive SMS on your second phone number without using the PingMe app, you can use the PingMe web app for the same purpose. Here, all you need to do is give your email address or number. The web app will do the rest for you. 
Still, have any confusion regarding this process? Watch this short video tutorial to learn how to have a Steam verification code using PingMe.
Is Steam Free to Use?
Yes, Steam is a free-to-use website. There are many Steam free games on this platform. However, games by top developers come at a high price. Steam game prices vary from $1 to $70 or even more. If you want to purchase a high-priced game but are low on money, you can wait for a Steam sale to start and offer games at a low price.
Is Steam Safe for Kids?
Steam is a safe app for kids as it has thousands of family-friendly stuff. But, kids can also get their hands on violent and sexy stuff on this platform.
Is Steam only for PC Gaming?
The platform has thousands of Steam free games that you can play only on PC. If you are interested in playing those games on a console, you will have to buy a Steam Console Machine.
Does Steam Have All Games?
Not all games are on Steam. But, you still have a huge collection of over 30 thousand games to choose from on the Steam website.
Ready to get your verification code?
Keep your primary number for those who matter. Using PingMe to get a verification code is fast, safe and secure.
First time users get a gift of $0.2 free credit to use towards getting a verification code.