How to Bypass SMS Verification for Poshmark Using a Virtual Number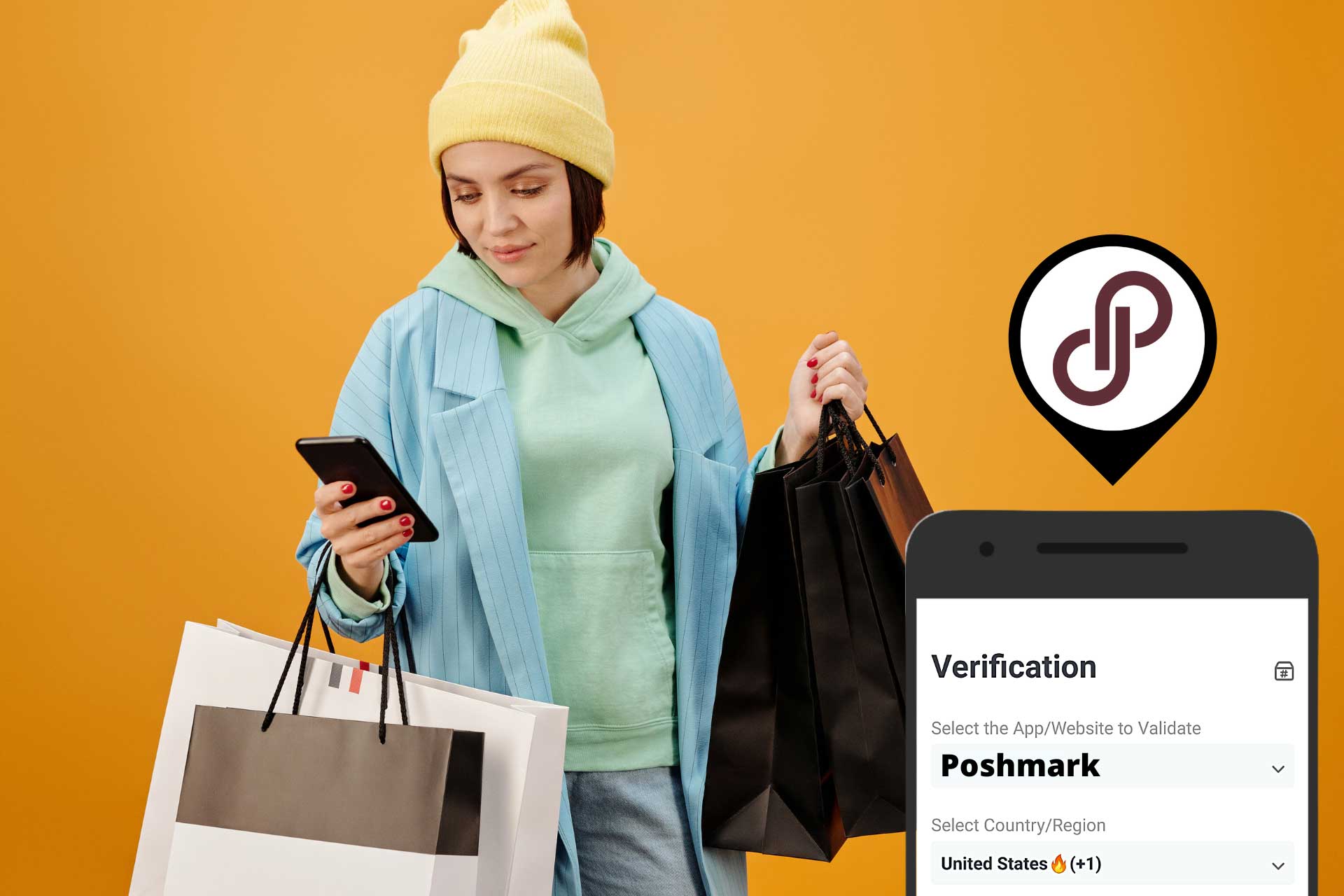 UPDATE:
A new feature on the PingMe app called Verification SMS Code Helper has been added to make receiving verification codes even faster and easier.
User discretion is advised
Want a discount?
For new users only, download PingMe now to get $0.2 free credit towards receiving your verification code.
Do you want to create a seller or a buyer account on Poshmark but are stuck at the SMS verification Poshmark step? You can get a Poshmark verification code without putting your number on the internet.
Get a Poshmark phone number through PingMe and have a Poshmark verification code in no time. Here are the steps you need to follow to get the code!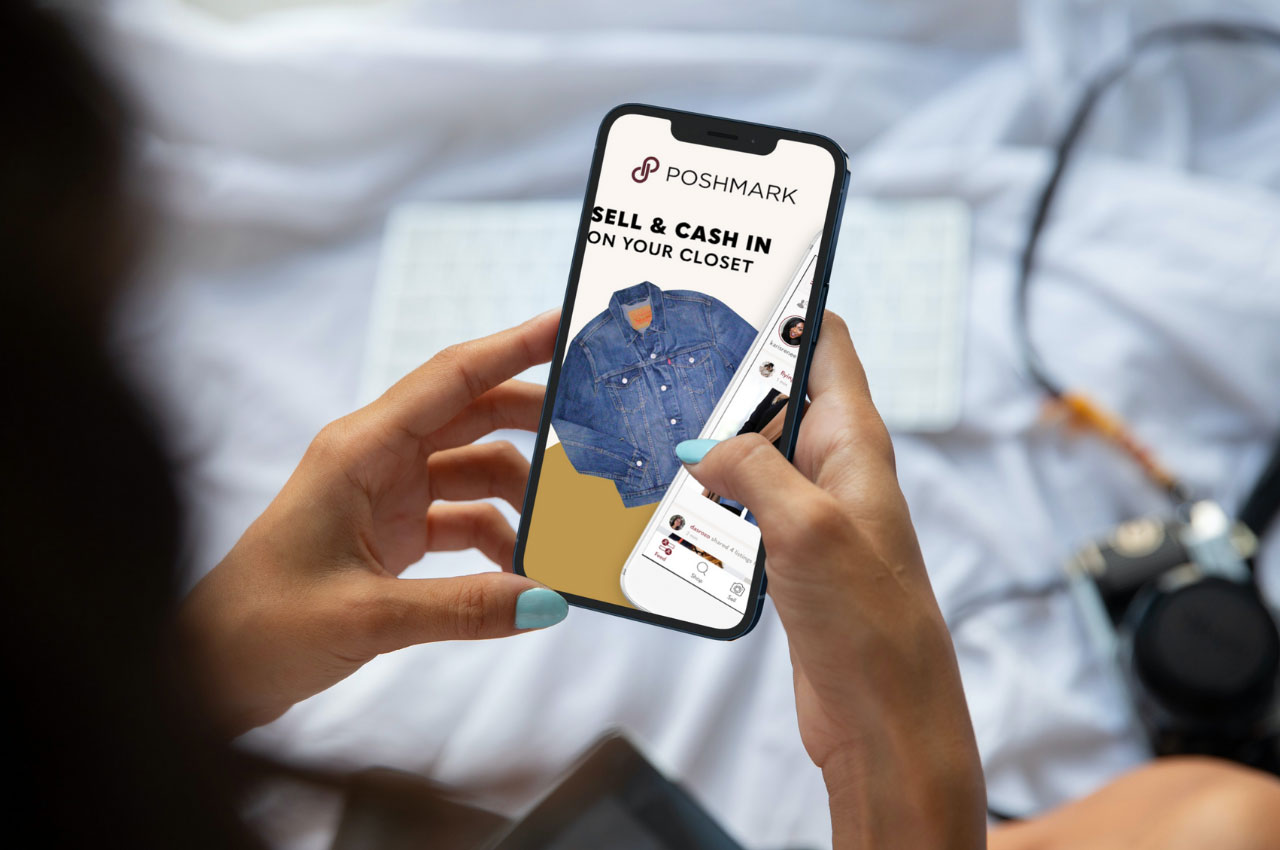 Why should you use Poshmark?
Poshmark is a social marketplace. On it, you can sell and buy first or second-hand clothes, home décor items, and much more.
If you are a fashion enthusiast and love buying branded clothes, then you must try the Poshmark app. It has a variety of clothes and other accessories. The filters of Poshmark work wonders. You do not have to look for a dress of your size. Add your size to the filters, the colour you want, and then the brand. The system will bring all the dresses that meet your requirements on the screen.
As a seller, you will find the Poshmark app very helpful. You can work from the comfort of your home and sell your dresses that you do not use anymore. The shipping system is also very easy. The Poshmark app will ask the buyers to pay a flat price directly. You will also have a choice to print the shipping label by using the app.
Why do you need a second phone number for SMS verification for Poshmark?
Poshmark is a popular marketplace. You can create either a seller or a buyer profile on the Poshmark app. The app requires SMS verification before it allows the user to buy or sell their products. Many people don't like putting their numbers on online platforms due to privacy.
We are living in a very advanced world. Hackers or scammers can easily get your number through online platforms in no time. They can send you scams on your personal number and disturb your peaceful life for no reason.
It is best to avoid such scams by not putting your personal number on online platforms. Since you need SMS verification Poshmark, you can use a virtual number instead of your own number. There are apps like PingMe that allow you to get a virtual number without a SIM card and use that number to get a Poshmark verification code. PingMe allows users to use various apps while maintaining their privacy.
Steps to Getting SMS Verification Poshmark
Step 1:
PingMe is a free-to-download app. You can download it for SMS verification Poshmark from: Google Play Station, Android App Store, and Apple Store based on which device you are using.
Step 2:
Open the app and go to the "Verification" with a shield symbol on the bottom navigation bar.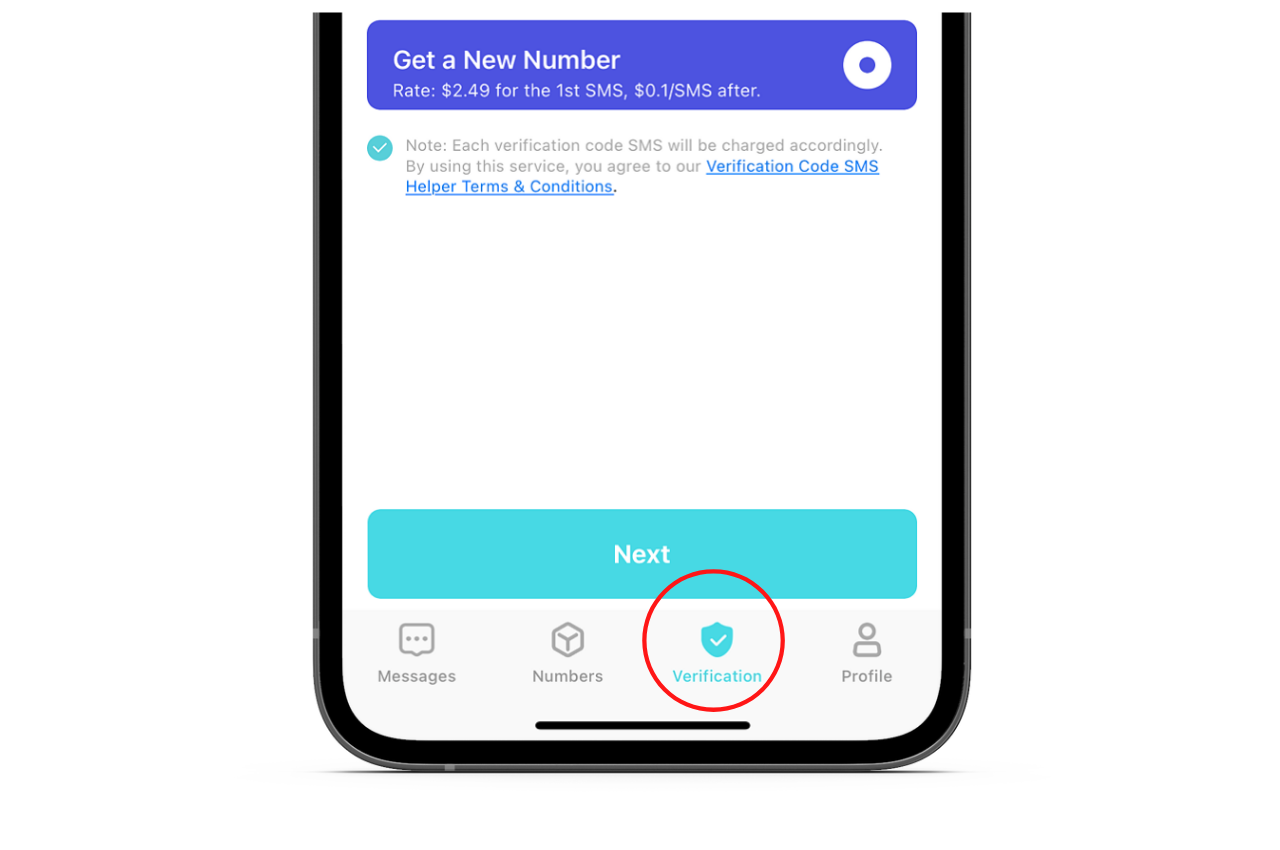 Step 3:
It will ask you about the app name and country code for the Poshmark phone number. Write/select the name of the app under "Select the App/Website To Validate." It must be the app whose verification code you want to generate. In this case, it is the Poshmark app.
Now, go to the 'Select Country/Region" and enter the country name whose Poshmark phone number you want. Then mark the "Get a New Number" and tap on the button Next.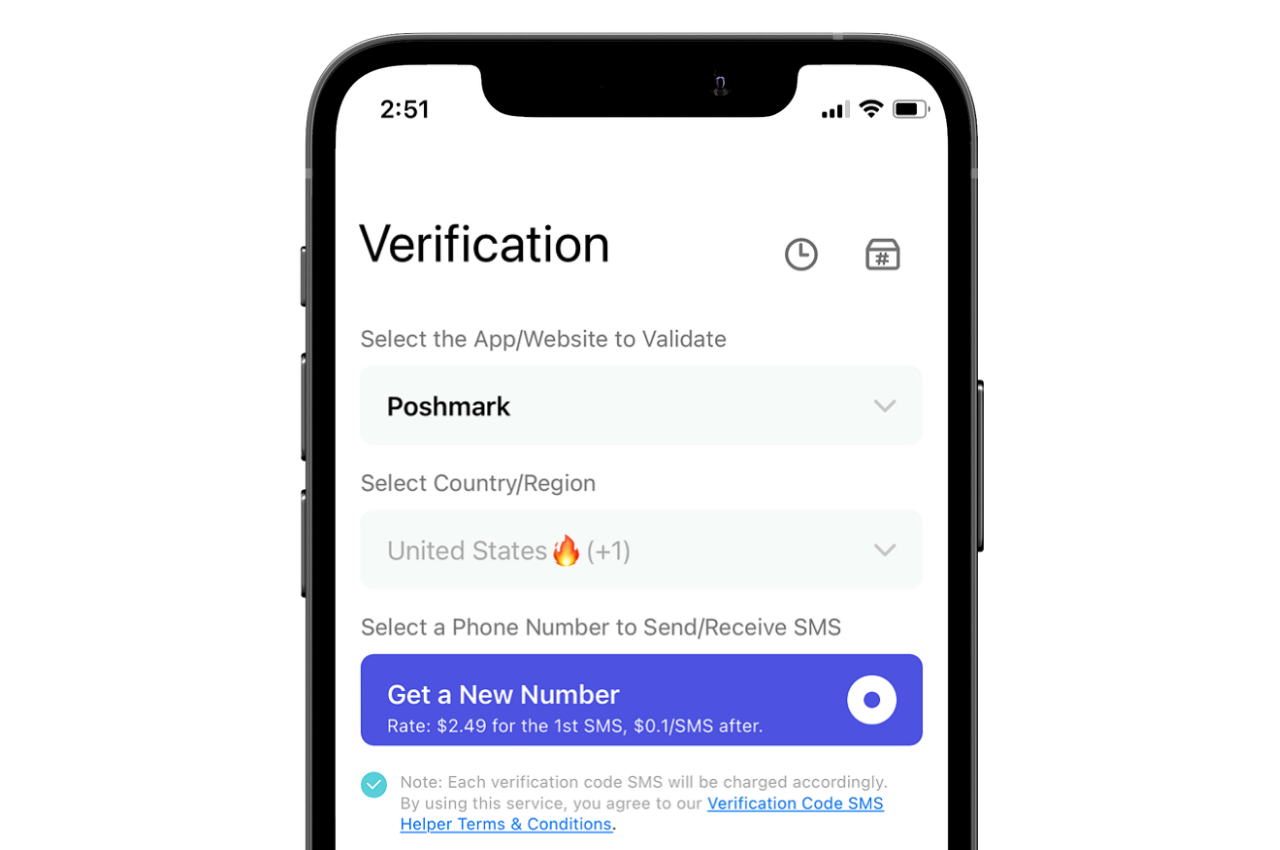 Step 4:
PingMe app will now generate a new Poshmark phone number. Put this number in the verification settings to get the Poshmark verification code.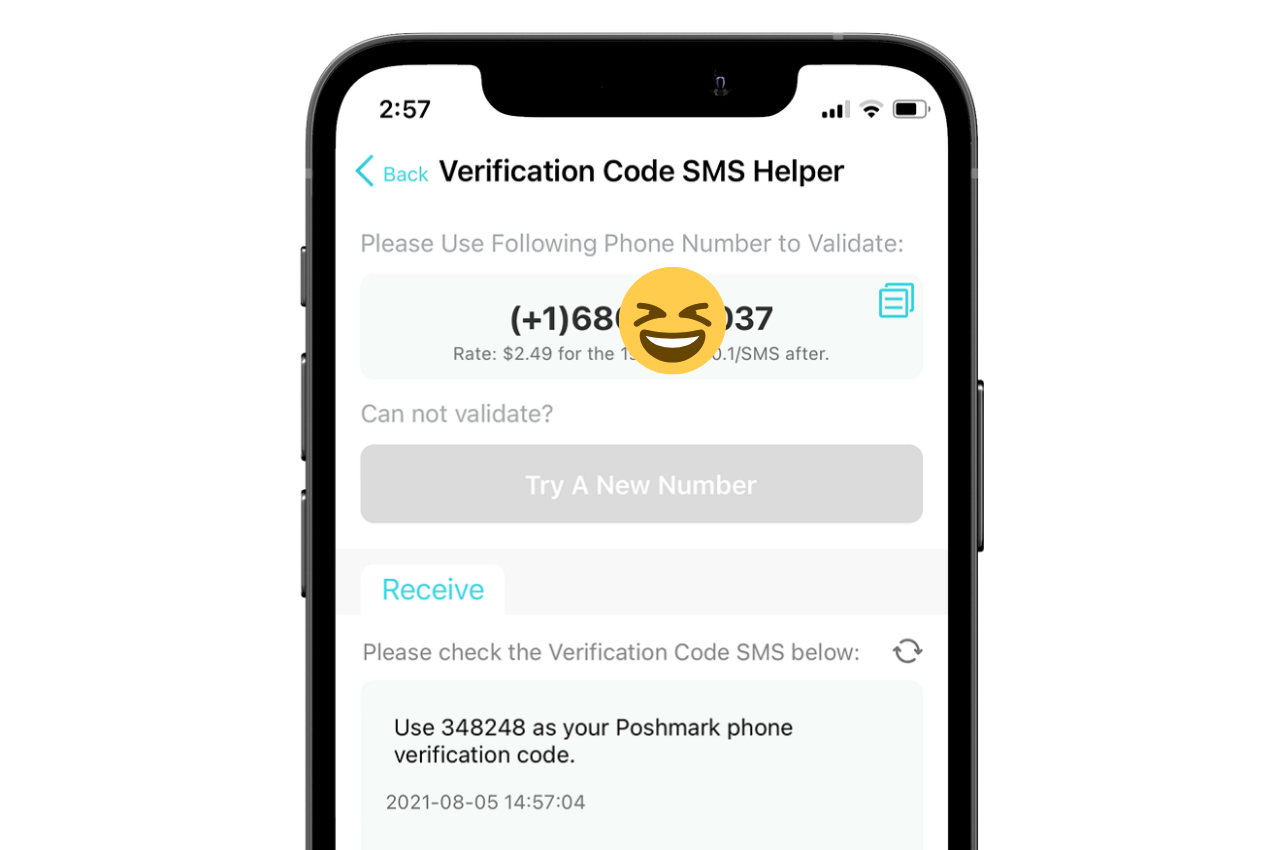 Step 5:
You will get a Poshmark verification code in a minute or so. Enter the code you received through SMS verification Poshmark in the Poshmark. Now use the app freely. If you did not receive a Poshmark phone number, try requesting it once again by using the "Try A New Number" option.
If you want to create another Poshmark account by using a virtual number, you will have to generate another Poshmark phone number. For this, follow steps 2 to 5 again.
Get SMS verification Poshmark without downloading the app
If your phone does not have space to download another app or if you just do not want to download PingMe to your phone, you can still get the Poshmark verification code by using the PingMe WebChat option. Enter the details WebChat asks you to then get the Poshmark phone number in no time.
How to receive an SMS verification code online?
Receive a verification code online by using PingMe SMS Verification Code Helper tool. This tool will generate a virtual number for you in a few steps. Making user verification for any app much simpler.
How does Poshmark work?
Poshmark is an easy-to-use app. You can buy a variety of dresses and other items on it by simply creating your buyer account. Enter your size, desired colour, and brand name. The Poshmark app will generate a list of items that meet your requirements. You can either buy the item directly by paying through PayPal or ask a query to the seller in the comments.
How to sell on Poshmark?
To sell on the Poshmark app, you need to create a seller account. Take pictures of the items you want to sell. Write a proper description of each item. Then enter suitable categories, name your price, and list the item on the Poshmark app.
Buyers will purchase the item directly and potential buyers will send you queries. Answer the queries and accept offers. Get a shipping label and mail your item to the buyer.
Why is SMS verification on Snapchat not working?
There are different possibilities if you are not getting SMS verification on Snapchat. You may have entered a wrong number. Or, your old number (that was already available on Snapchat) is no longer in use. Your phone's SMS space may also be full. Enter a correct number and make space for a new message on your phone. Hopefully, you'll soon get an SMS verification code.
Ready to get your verification code?
Keep your primary number for those who matter. Using PingMe to get a verification code is fast, safe and secure.
First time users get a gift of $0.2 free credit to use towards getting a verification code.