How to Bypass SMS Verification for GoFundMe Using a Virtual Number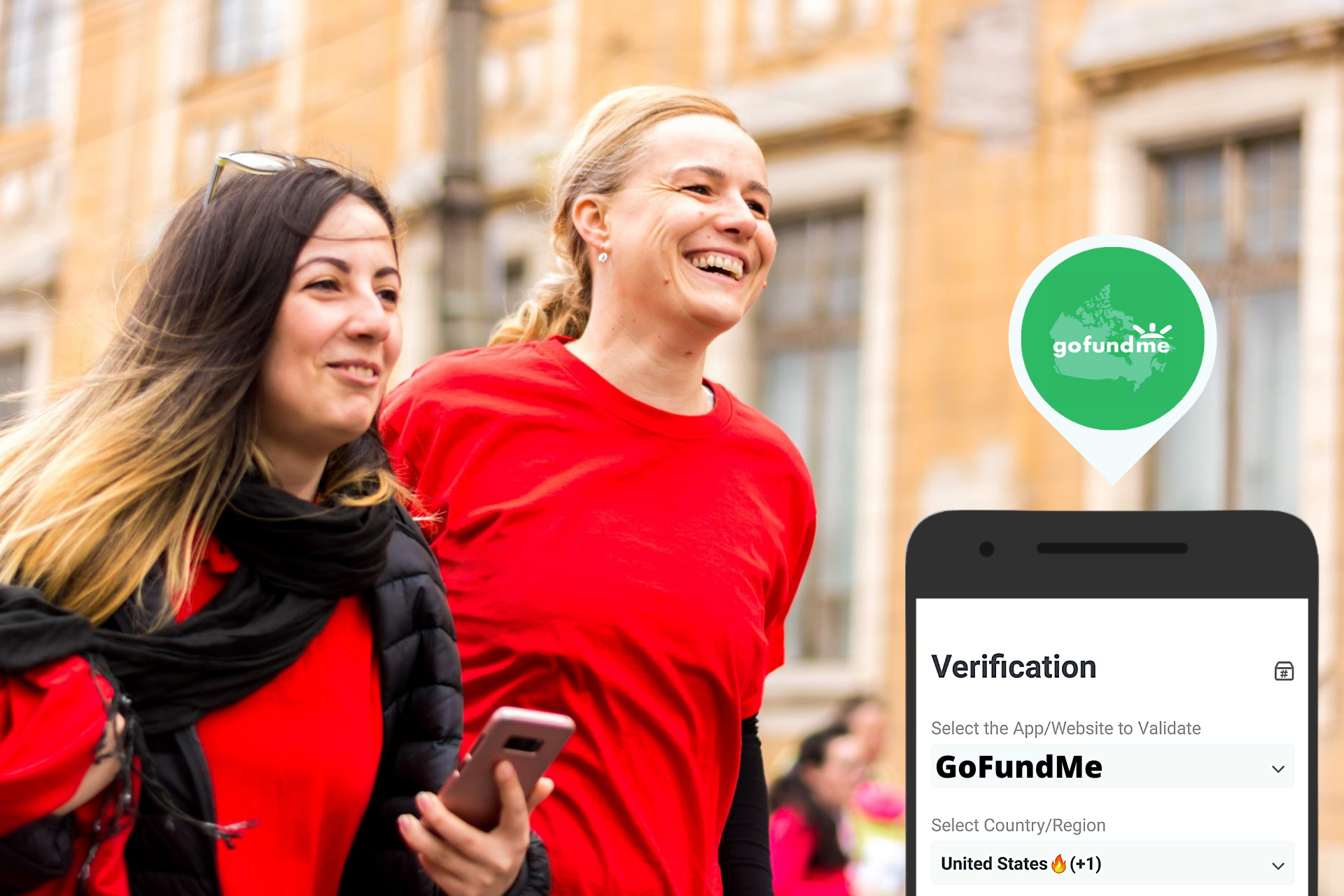 UPDATE:
A new feature on the PingMe app called Verification SMS Code Helper has been added to make receiving verification codes even faster and easier.
User discretion is advised
Want a discount?
For new users only, download PingMe now to get $0.2 free credit towards receiving your verification code.
GoFundMe fundraising is popularly used worldwide by people who want to raise funds for a cause or event important to them. If you are planning to use this platform, you need to verify your profile first. For this, you can get an SMS verification for GoFundMe on a virtual number if you don't want to use your personal number.
Here, we have provided the guide to having a verification code through a specific GoFundMe phone number.
Benefits of Using GoFundMe
GoFundMe is a crowdfunding platform that started in 2010. The GoFundMe fundraising process is quite simple. It has made the process of collecting online donations easier for people. You can create a campaign for free, track your progress, and share campaigns and updates in a variety of ways.
The below points highlight why you should use GoFundMe.
GoFundMe is a secure platform. The donations you send are protected until they reach the fundraiser. If there is something wrong with the campaign that you selected to fund, you will get your money back.
While running a GoFundMe fundraising campaign, you can withdraw donations as soon as they come through the donation page. Contrarily, most of the online fundraising platforms make you wait for days. But nothing like this happens when you raise funds through GoFundMe. You can quickly withdraw donations to support the cause.
There are many fundraising tools that campaign organizers can use to increase donations. You can share your campaign on Facebook directly. People can perform team fundraising and leave notes to motivate others.
Its mobile app makes the GoFundMe fundraising process quite easier. You just need to have an internet connection to donate money in a few clicks.
You can start a GoFundMe fundraising campaign without any cost. This benefit is for people using British, Canadian or US currencies). The platform does not charge a fee. However, you will have to pay 2.9% of your donations while withdrawing them.
Your campaign can stay live without any limit or deadline. You can deactivate it whenever you want.
Why is a Second Phone Number Important for Gofundme SMS Verification?
While creating an account on GoFundMe, you need to verify your mobile number. It gives you an extra layer of protection while managing your funds. Anyone trying to create an account will have to pass the verification process.
People have security concerns. And not everyone feels secure giving their number on the internet. If you also do not want to share your number on GoFundMe, then using a virtual number is the best available option.
Get a GoFundMe SMS Verification Code in 5 Steps
If you are concerned about sharing your number on GoFundMe, you can use the PingMe app. It is a user-friendly app. You can use it to generate virtual numbers to send and receive calls/messages.
Follow the step-by-step guide provided below to get SMS verification GoFundMe.
Step 1:
Download the PingMe app from Google Play Store or App Store. It is a free app, so you will not have trouble downloading it for the GoFundMe verification code.
Step 2:
Open PingMe after installing it. Go through the navigation bar options. Tap on the "Verification" option having a shield symbol.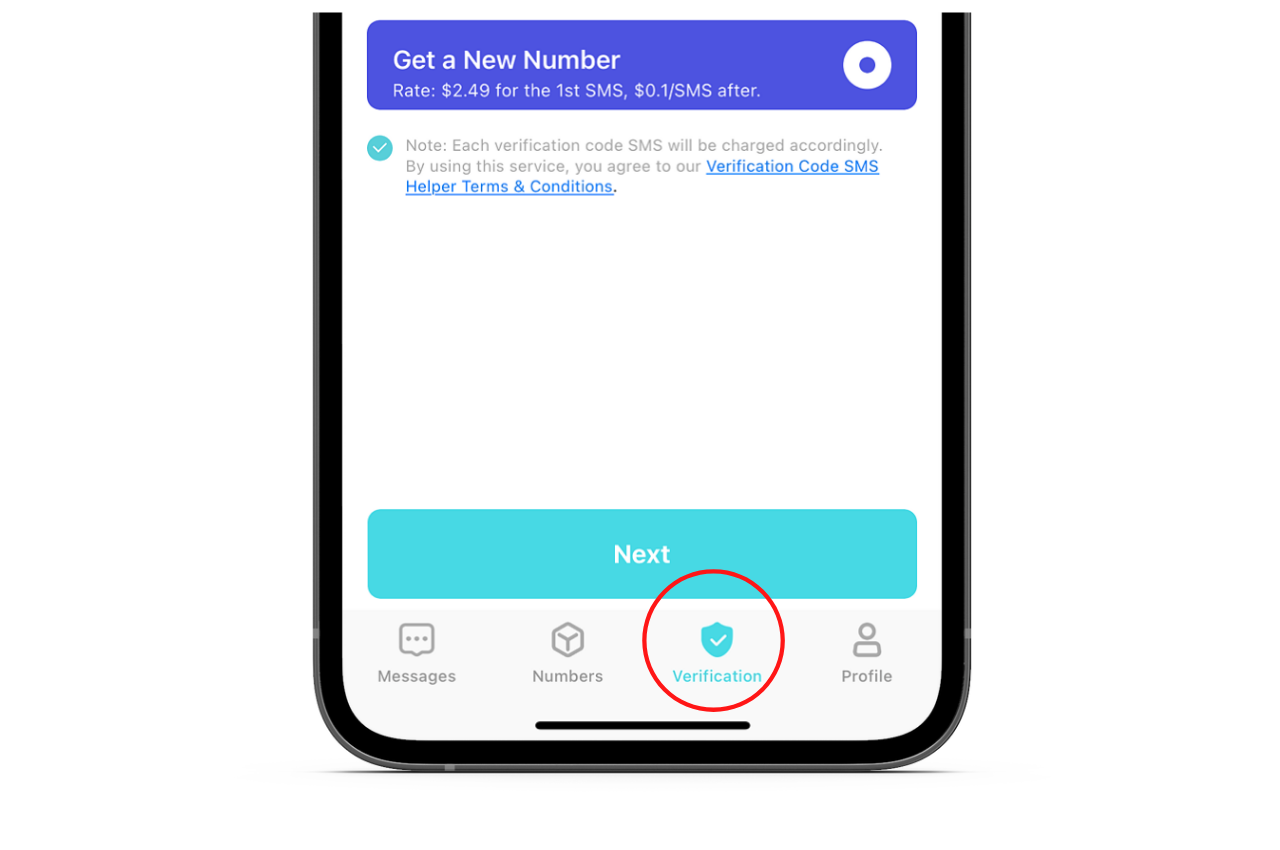 Step 3:
Now, three categories will appear on the screen. The first category reads "Select the App/Website to Validate." In it, choose your desired app whose verification code you need. Since you want SMS verification GoFundMe, choose GoFundMe from the dropdown list.
The next category is "Select the Country/Region." So, choose a country or region whose GoFundMe phone number you want to get. Now tap on the last option, which is "Select the Phone Number to Receive SMS." Tap on the "Next" button.
You will get a GoFundMe phone number soon if you have filled the above categories correctly.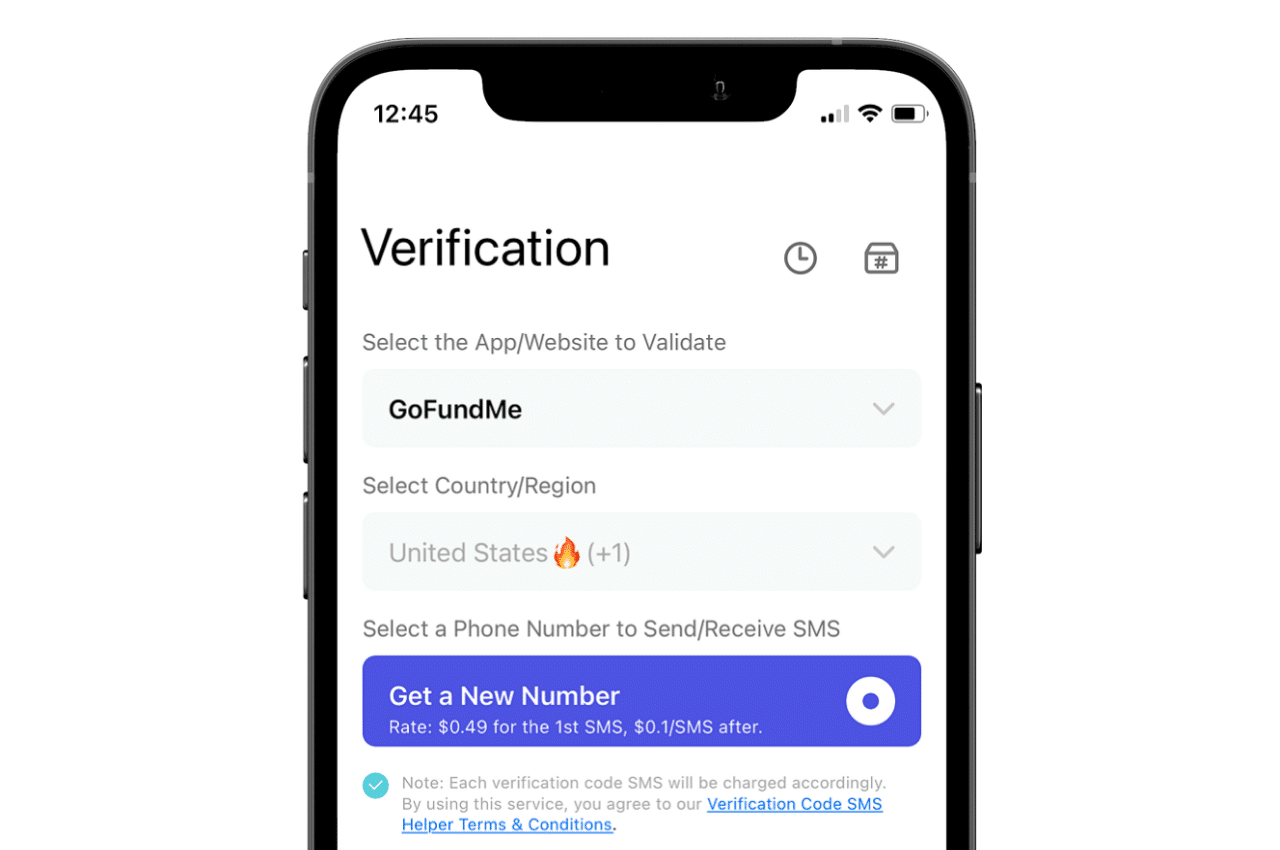 Step 4:
A new number for SMS verification GoFundMe will appear on your phone's screen. Copy this phone number and paste it into GoFundMe verification code settings.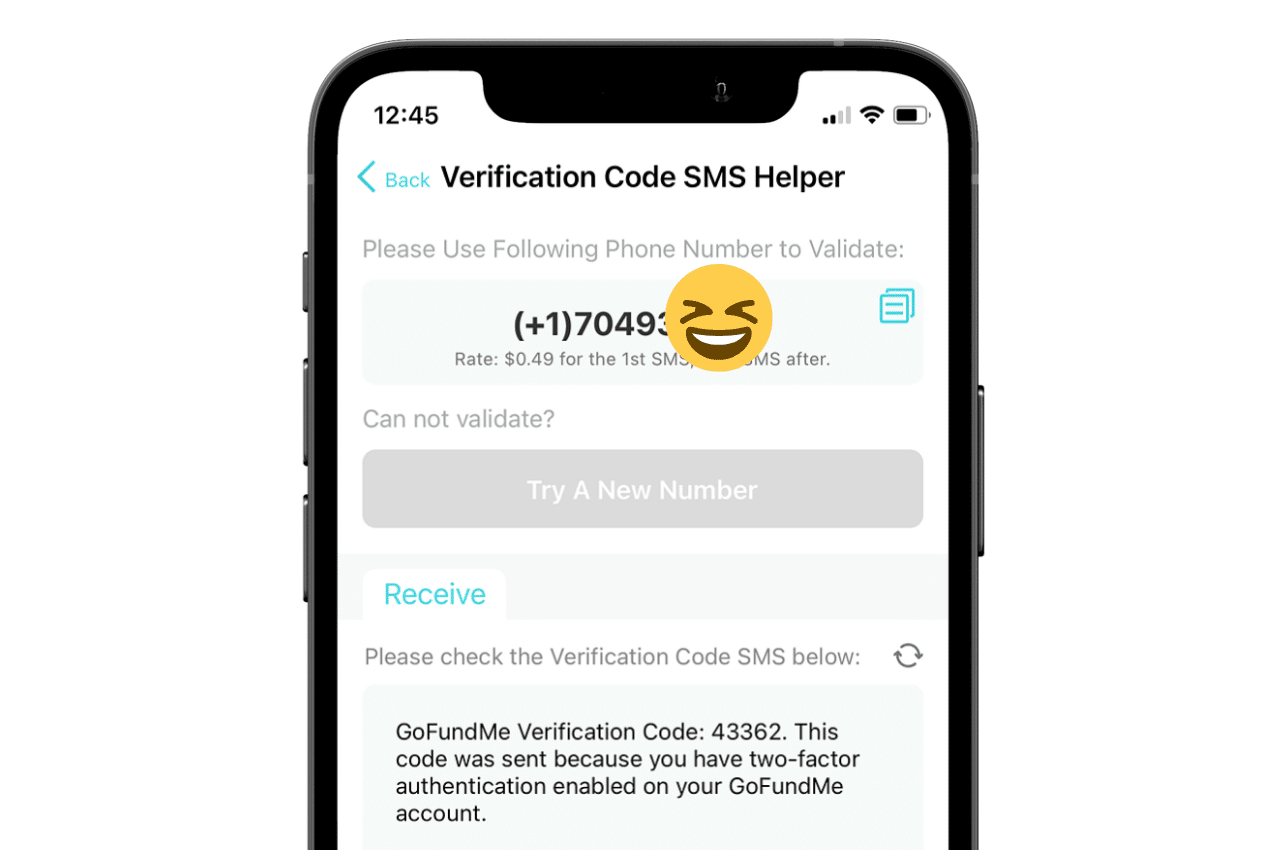 Step 5:
GoFundMe will send you a GoFundMe verification code. You will receive it in the text box under the "Please Check the Verification Code SMS Below." Copy this code and paste it into GoFundMe settings for SMS verification GoFundMe. Once your account has been verified, you are all set to start GoFundMe fundraising.
If, due to some reason, you do not get a GoFundMe verification code text, you can tap on the "Try a New Number" button. The app will generate a number for SMS verification GoFundMe.
Get A GoFundMe Verification Code Online without A Phone
Don't have a phone to download the PingMe app and start GoFundMe fundraising? You can use PingMe WebChat for the same purpose. PingMe has launched this feature for people who cannot download the app for some reason. All you need to do is go to their WebChat page and request a number.
If you still have any confusion about using PingMe, check this video tutorial to understand the process better.
How does GoFundMe work?
Create a fundraising campaign, set your goals, and add a picture or video to tell your story. Then share the campaign through emails, messages and social media platforms. Accept donations and withdraw them as soon as they go through the donation page. Your campaign will keep accepting donations even when you have reached the goal. You will have to turn it off to stop accepting donations.
Can I raise funds for myself or my family with GoFundMe?
Yes, you can easily collect donations for yourself or your family via GoFundMe.
Do you have any tips for raising money quickly with GoFundMe?
Create a catchy campaign video. Tell people why they should donate and what difference their donation will make.
Tell them your story by creating a list of individual expenses.
Start collecting donations first from the people you know.
Update people regularly about how much funds you have raised. Thank the supporters for encouraging them.
Use a variety of creative ways to share your campaign.
How to change my phone number on GoFundMe?
Click on the "Withdraw" button present at the top right corner of your profile. Click on the link "Need to change phone number?" present at the bottom of the text.
Click on the "Continue" button to edit your GoFundMe phone number. You will receive a message/email on your old number/email. Enter this code and then go to the "Change phone number." Put your new GoFundMe phone number in the setting.
Ready to get your verification code?
Keep your primary number for those who matter. Using PingMe to get a verification code is fast, safe and secure.
First time users get a gift of $0.2 free credit to use towards getting a verification code.