How to Bypass SMS Verification for Coinbase Using a Virtual Number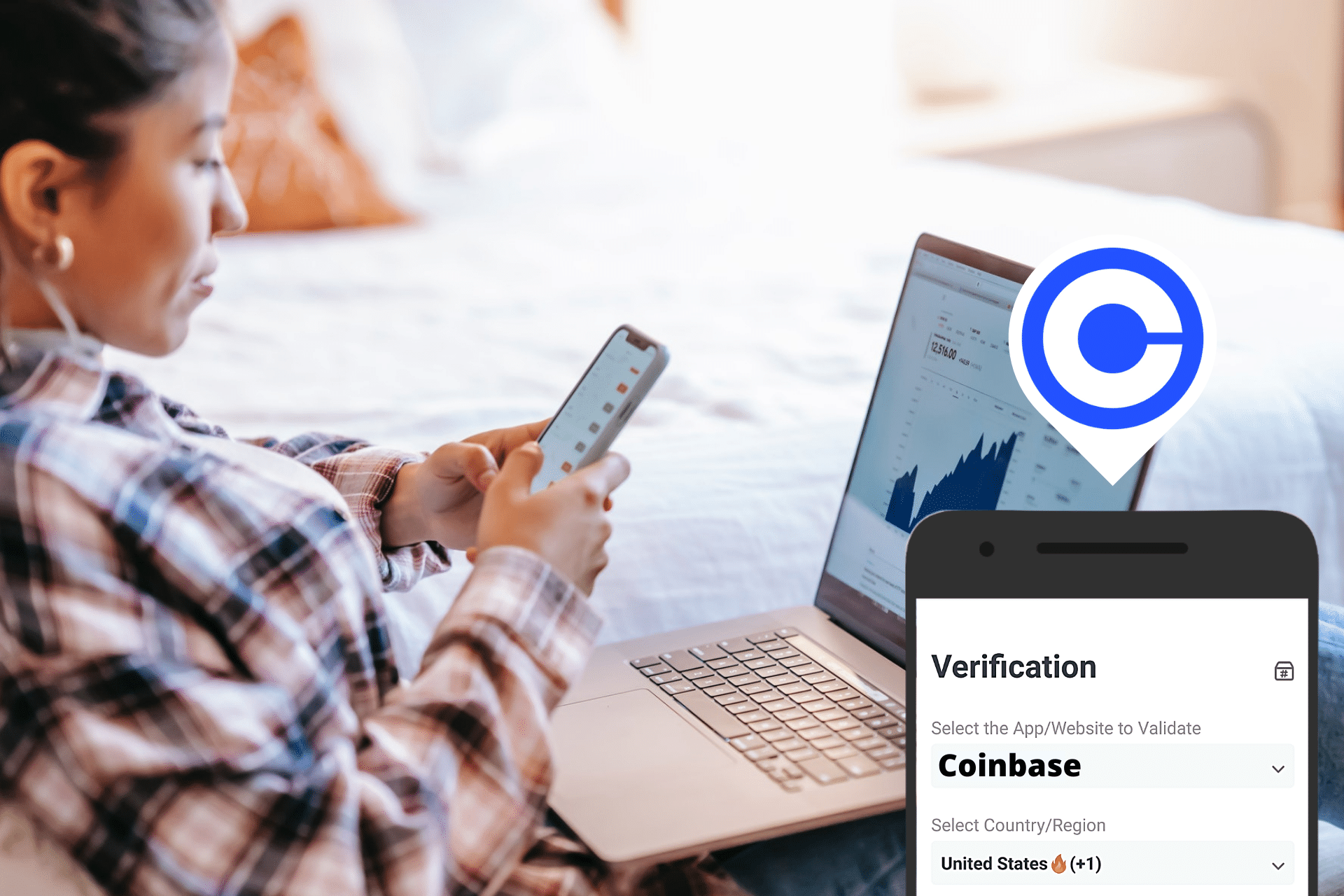 UPDATE:
A new feature on the PingMe app called Verification SMS Code Helper has been added to make receiving verification codes even faster and easier.
User discretion is advised
Want a discount?
For new users only, download PingMe now to get $0.2 free credit towards receiving your verification code.
Want to verify your Coinbase profile through SMS verification Coinbase? Do you want to receive a Coinbase verification code on a virtual number instead of your personal number?
Here is a simple 5-step guide on Coinbase verification bypass using a Coinbase phone number.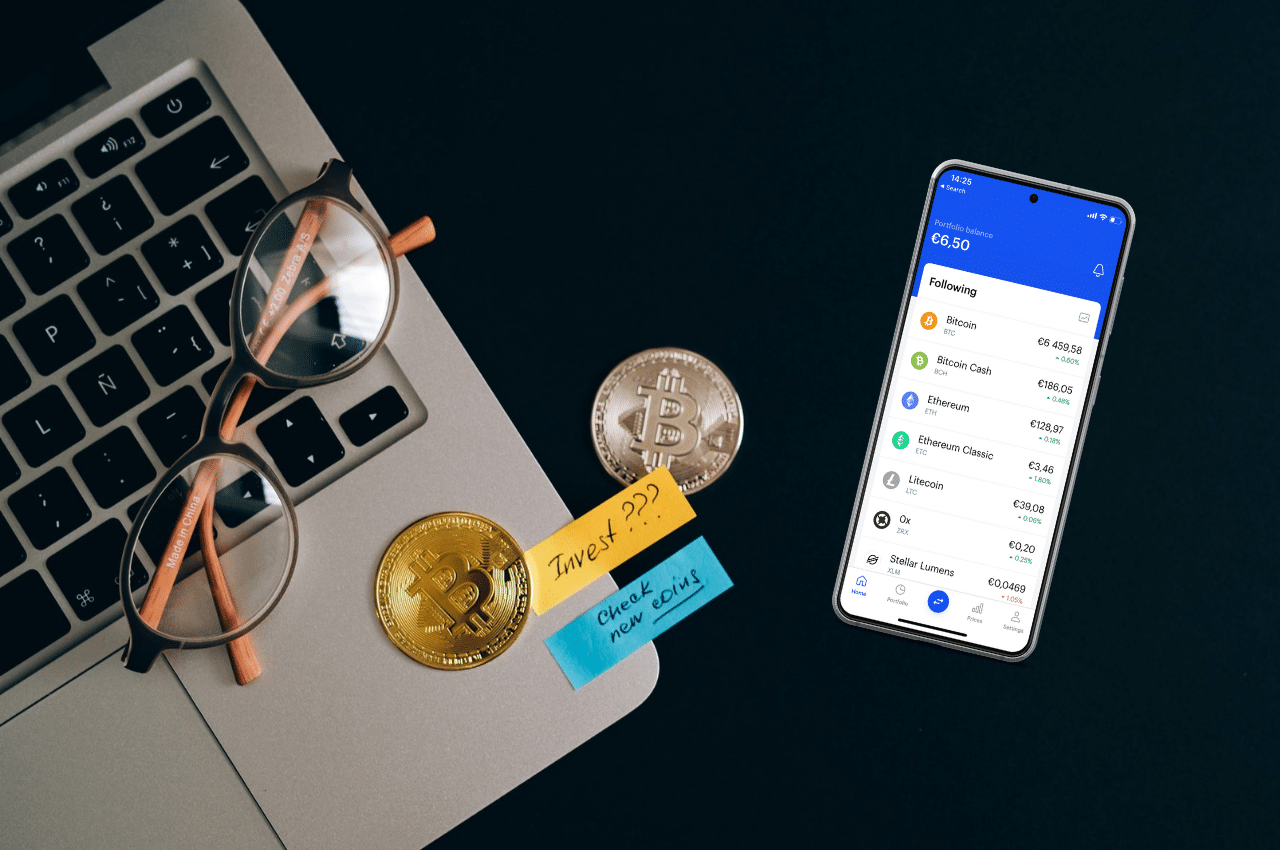 Coinbase is an American crypto exchange platform founded in 2012. People from all over the world use it to buy, sell, store, and transfer digital currency. It has millions of users worldwide.
It is more than a cryptocurrency trading platform. You can buy many products through it. Examples of these products include wallets for investors and custodial accounts for institutions.
It is available in all states of the US except Hawaii. It started with only Bitcoin trading in 2012. Then the company added more currencies seeing its rapid popularity and demand.
Advantages of Using Coinbase
There are more than 25 cryptocurrencies available on Coinbase. This wide selection of currencies allows people to find currencies of their choice.
It has a clean and simple interface that even beginners find easy to understand. The process of trading and buying/selling digital currencies is also easy. You can create a Coinbase profile and buy cryptocurrencies within a few minutes.
It offers high liquidity to its investors. It protects them from high price slippage.
Coinbase app is beneficial in making trades and purchases whenever they want. The app is user-friendly and has a good App Store rating.
It allows beginners to learn how cryptocurrencies work through its learning program. What's more, it pays them digital currencies to learn about them.
It offers two platforms; one is basic, and the other is called Coinbase Pro. Coinbase Pro has advanced features. This makes it more suitable for expert and professional cryptocurrency traders. It offers a fully-featured API to expert traders.
What Can a Virtual Phone Number Do on Coinbase?
Even though Coinbase is a safe platform, it still poses a risk which you can reduce by using a virtual number. Coinbase 2-step verification process requires your phone number. Instead of entering your personal number, you can enter a virtual number to protect your account and personal information.
Steps to Get SMS Verification from Coinbase
Want to have SMS verification Coinbase? Here is the step-by-step guide to acquiring a Coinbase phone number by using the PingMe app.
Step 1: Download PingMe
PingMe is a secondary phone number generating app. It provides virtual numbers that people use to make/receive calls and messages. You can use it for SMS verification Coinbase.
The app is available for both iOS and Android users. Download it free from Google Play Store or App Store. Then install it on your phone
Step 2: Go to the Verification Option
Open PingMe and go through the navigation bar options. Find and tap on the "verification" option to have SMS verification Coinbase.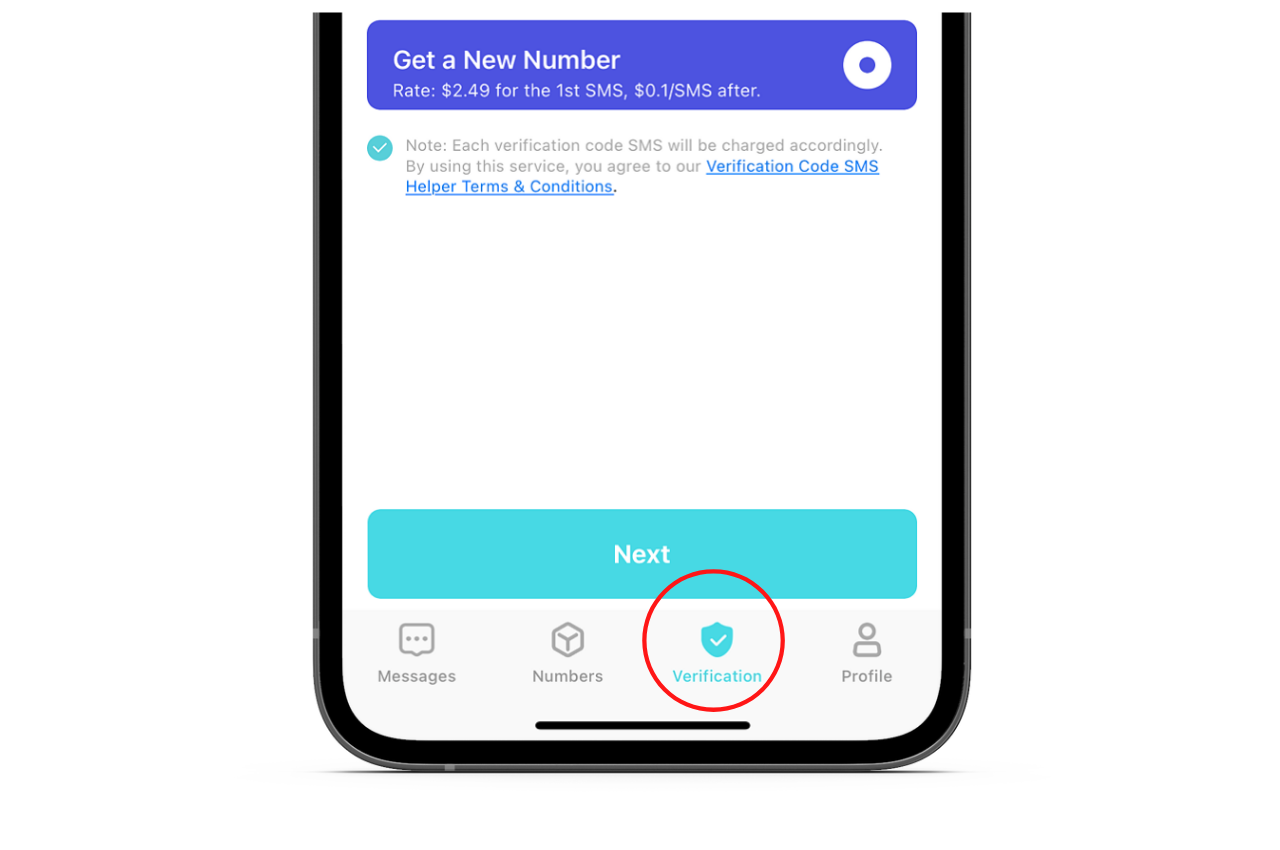 Step 3: Add Details
Three options with their respective choices will appear on the screen. Under the first option,  "Select the App/Website to Validate," choose "Coinbase" for Coinbase verification bypass.
Under the second option, "Select the Country/Region," choose the country whose Coinbase phone number you need.
Now tap on the "Select the Phone Number to Receive SMS" and tap on the button "Next" to proceed.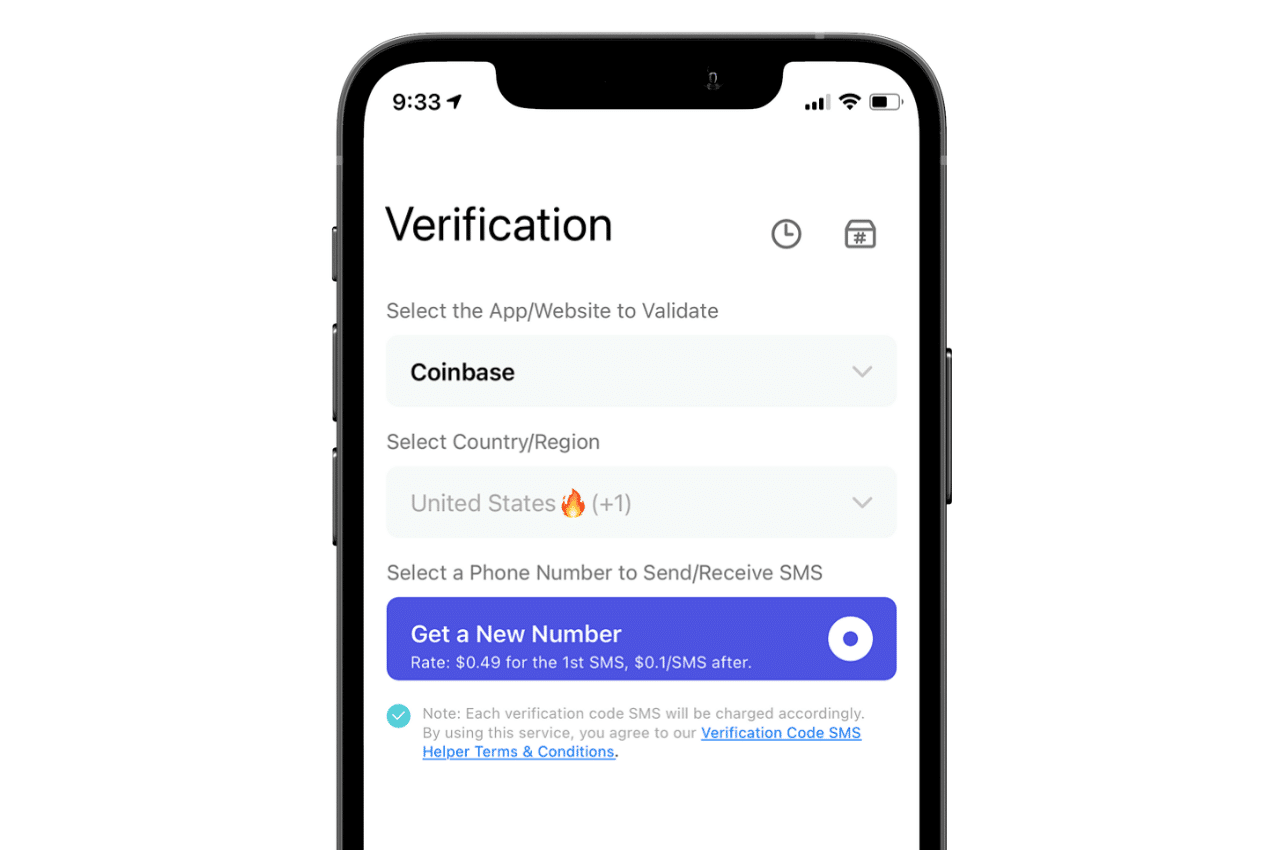 Step 4: Enter Virtual Number in Coinbase
If you have filled these options correctly, PingMe will create a Coinbase phone number for you in no time. Copy this number and paste it to Coinbase to receive a Coinbase verification code.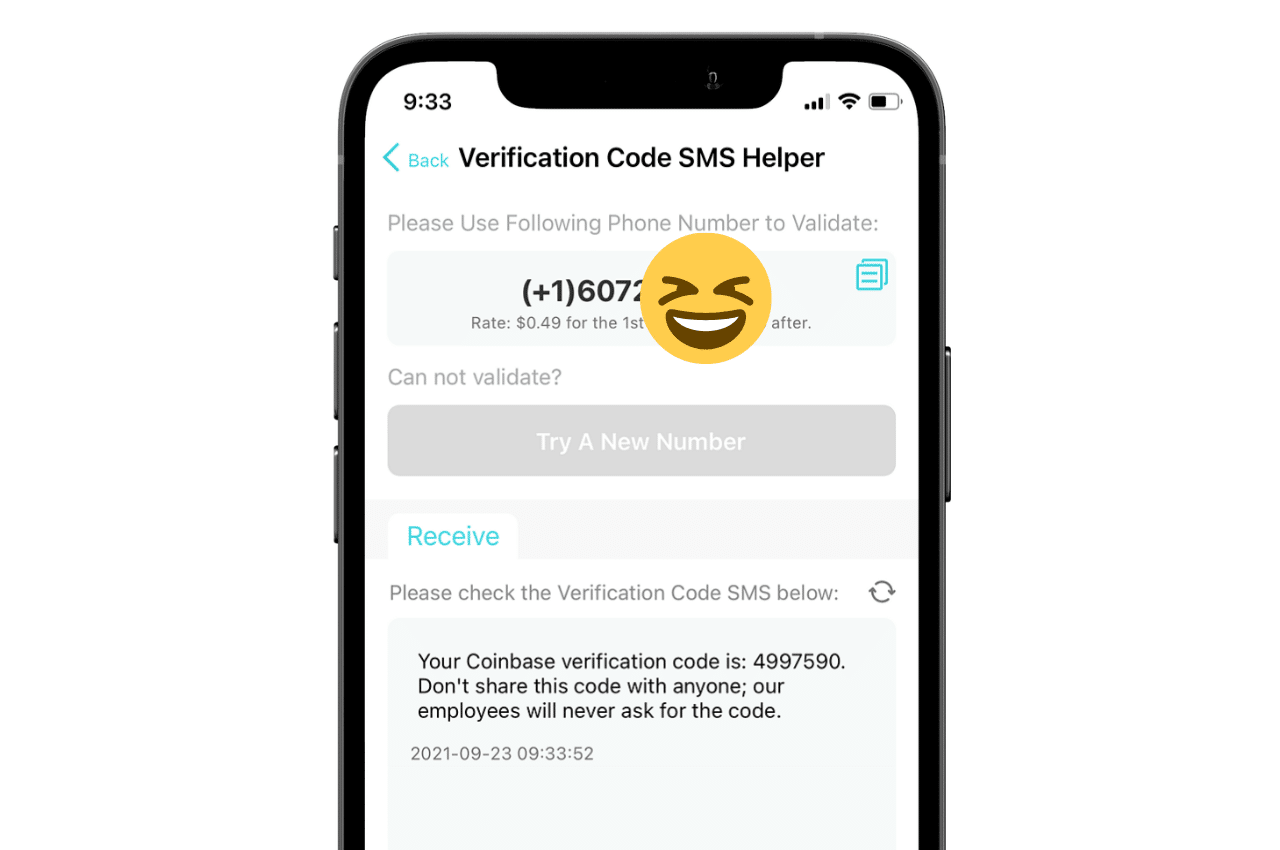 Step 5: Get Coinbase Verification Code
A Coinbase verification code will appear in the empty text box. The box is titled "Please Check the Verification Code SMS Below."
Copy Coinbase verification code and paste it to Coinbase verification settings. Your account will soon get verified. Now use your verified profile however you want.
If you have not received a code yet, tap on the "Try a New Number" to request another number. You need to have PingMe balance to request a new number for Coinbase verification bypass. PingMe is a cost-effective app. You will have to pay only $2.49 per month for a Canada, USA, and UK number.
Receive Coinbase Verification Codes Online
Don't worry if you cannot download PingMe to your phone due to a certain reason. You can still request a Coinbase phone number for SMS verification Coinbase. For this, go to the PingMe WebChat. Enter the required information before ordering a virtual number for Coinbase verification bypass.
Still, have any confusion about how to get a virtual number using PingMe? Watch this simple video tutorial to understand the process better.
How to keep my crypto secure?
Here are the top tips to keep your crypto safe.
Use a strong password of at least 16 characters. If it is hard to do, use a password manager to create and remember your Coinbase password.
Use 2-factor authentication to enhance security. After activating it, you will receive an SMS every time you log in to your profile.
Beware of hackers. Know that Coinbase will never ask you to provide your PIN code, password, and 2FA code.
Is Coinbase safe for beginners?
Coinbase is a secure platform for both experts and beginners. It uses UX and top-tier security to keep investments safe. Still, due to advanced technology, if security has improved, so do cybercriminals.
No online platform is 100% secure to keep your investments. But, Coinbase claims that it keeps 98% of its investments in offline storage. These are the places where cybercriminals cannot reach.
If someone has contacted you and you are not sure if they are authentic, you can always contact [email protected] for confirmation.
Can I keep using the same virtual number on PingMe?
Yes, PingMe allows users to subscribe to the United States or UK phone numbers. PingMe is a free app offering affordable plans to receive/send SMS, MMS, and calls. You can keep using a PingMe number by subscribing to it. Check our SMS and call plans and rates here.
Ready to get your verification code?
Keep your primary number for those who matter. Using PingMe to get a verification code is fast, safe and secure.
First time users get a gift of $0.2 free credit to use towards getting a verification code.