How to Bypass SMS Verification for Bumble Using a Virtual Number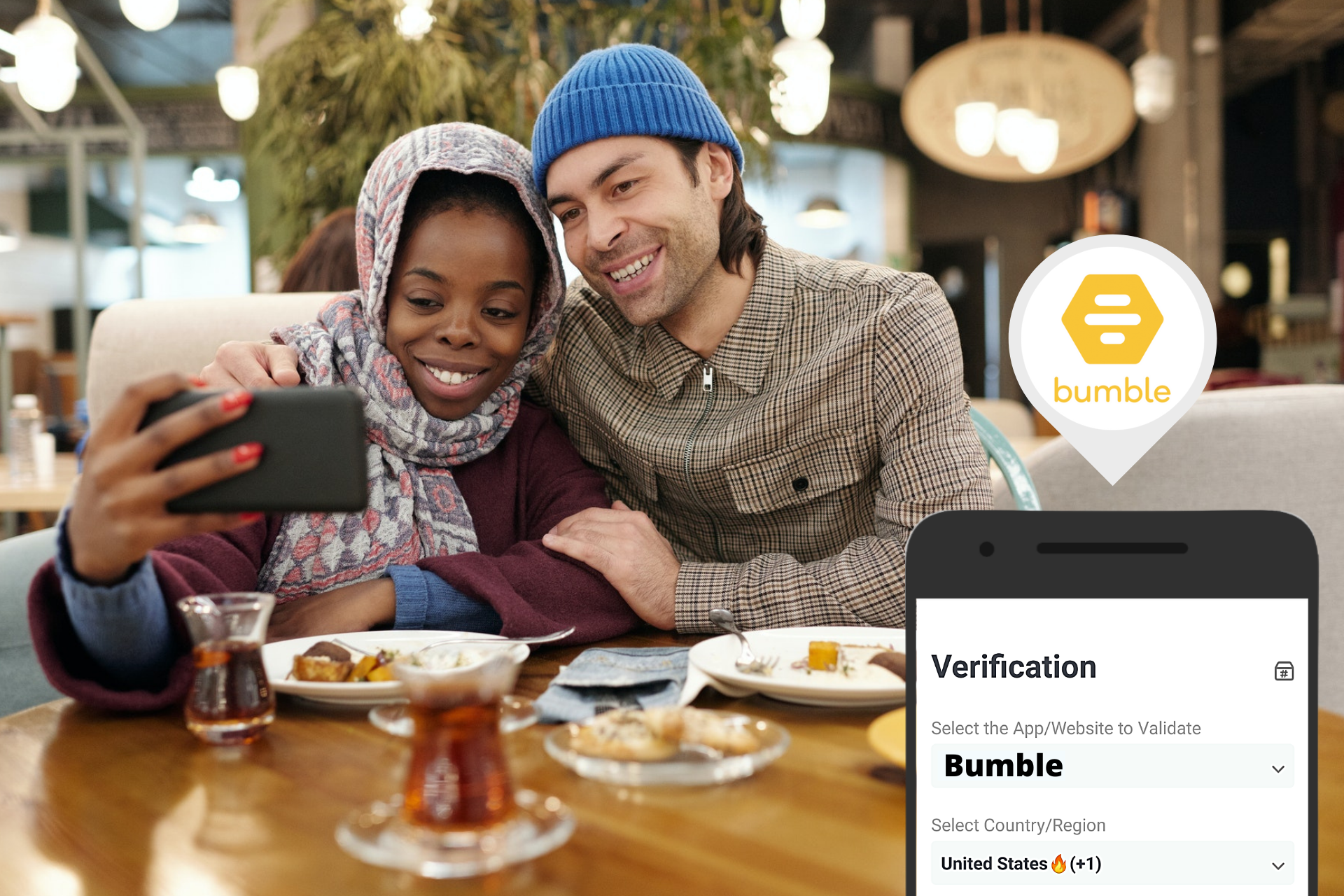 UPDATE:
A new feature on the PingMe app called Verification SMS Code Helper has been added to make receiving verification codes even faster and easier.
User discretion is advised
Want a discount?
For new users only, download PingMe now to get $0.2 free credit towards receiving your verification code.
Get Bumble SMS verification codes on a secondary number and use Bumble without any worry. Apps like PingMe allow people to use online platforms more securely with a virtual number.
Follow this step-by-step guide to get a Bumble phone number and have SMS verification Bumble in no time.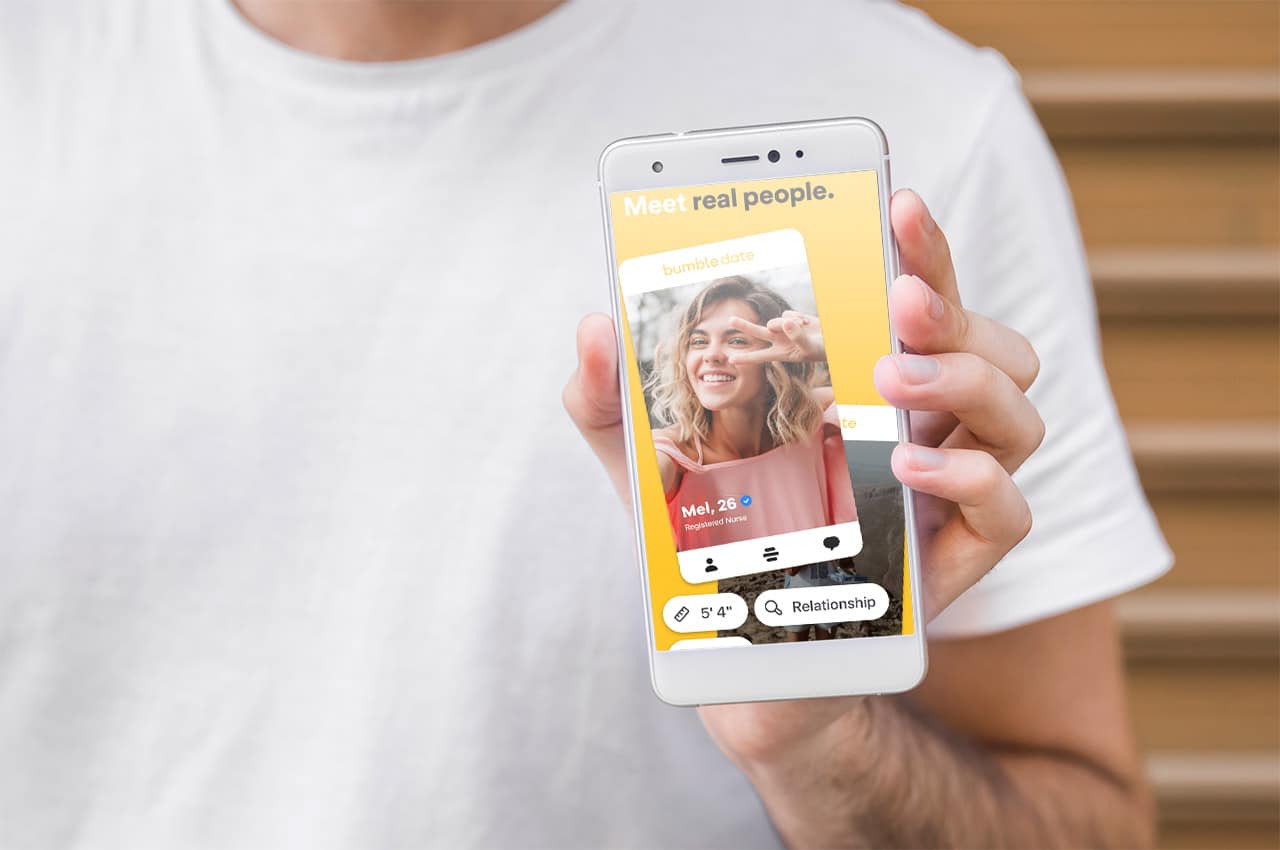 Why Do People Use Bumble?
Bumble is a platform designed to help people connect with others in your area. Bumble is not only a dating app. You can search for a business mentor through Bumble Bizz. And a new relationship with a like-minded person through Bumble BFF.
Key Features of Bumble
It is free to sign up on Bumble. But you can access some of its features only if you have a premium account.
If you like a profile, you can swipe it right to show interest. On the other hand, if the profile is not of your interest, you can swipe it left.
Once a match is created, you can connect with the person within the next 24 hours. Otherwise, the connection will get expired. However, if you are using Bumble Premium, you will be able to reconnect with the expired match.
Women have a chance to make the first move. It is up to them to send the first message.
You can make 25 swipes on the Bumble before you hit the swipe limit. After this, you will have to wait for 24hrs to get your swipes refilled again. You will get unlimited swipes if you have a premium Bumble account.
You can use certain filters like a pet, zodiac sign, age, gender, and height to get a more suitable match. Bumble-free users can use only two filters at a time. On the other hand, Bumble premium users can use all filters.
On Bumble, women get the opportunity to make the first move. When they receive a match notification, they have to send a message first. They get 24 hours to send an SMS; otherwise, the match will get expired.
In the case of same-gender matches, both partners have an equal opportunity to send a message. Then the other person will have to reply within 24hrs before the connection gets expired.
Why Should You Use a Second Phone Number for Bumble?
While creating an account on Bumble, you will have two options. One is to link it to your Facebook account, and the other is to your phone number. If you do not have a Facebook account, the only option you have is to use a number.
Many people do not like sharing their personal numbers online for privacy reasons. If you are also worried about it, you can get a virtual number for the Bumble verification bypass. It will give more security and peace of mind as well.
Get SMS Verification from Bumble with a Virtual Number
PingMe is a secondary phone number app. You can get a number through PingMe and use it as a private number to make calls and send messages. You can also use it to get a Bumble verification code. For this, all you need to do is follow the steps described below.
Step 1:
Download PingMe from App Store or Google Play Store. It is free to download. Install the app on your phone to get Bumble phone number and Bumble verification code.
Step 2:
Tap on the navigation bar and locate the "verification" option. Tap on it to move to the next step.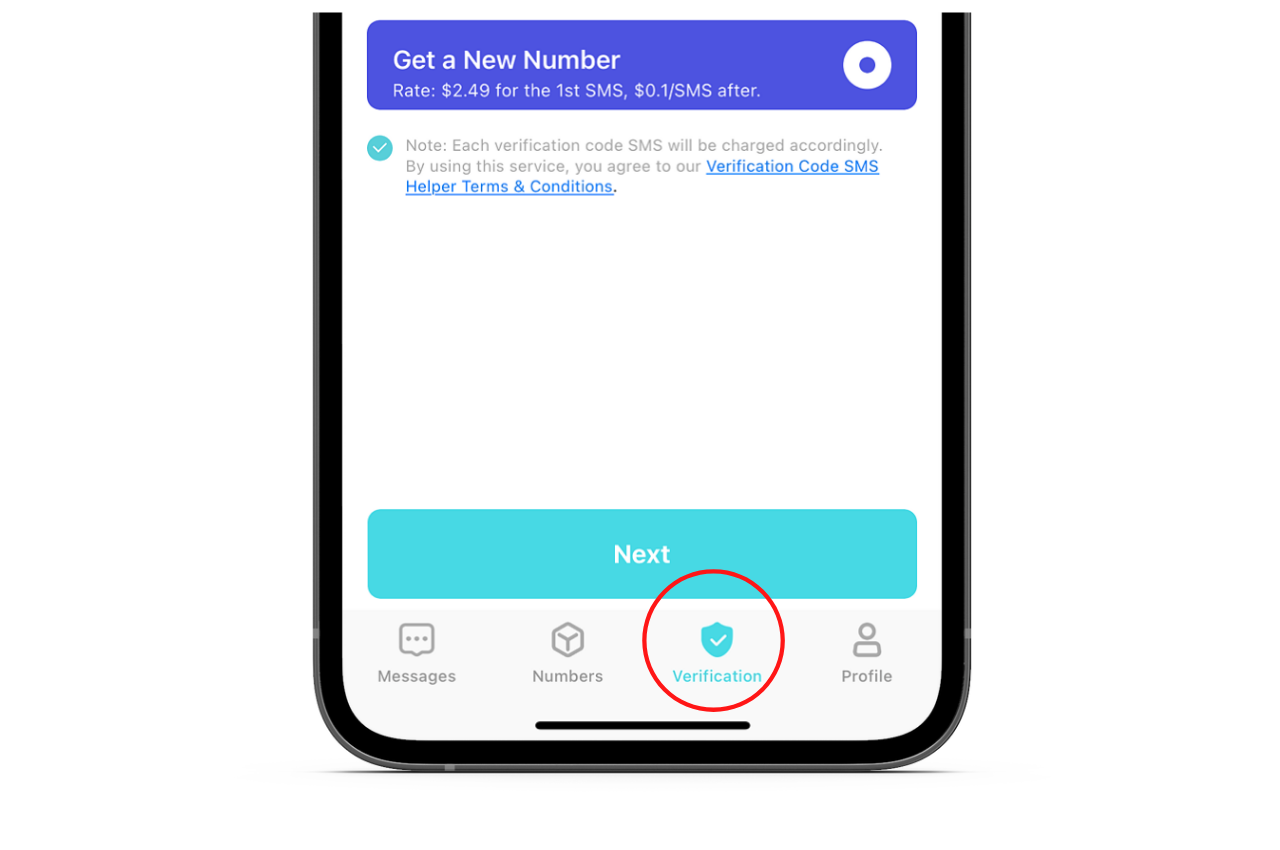 Step 3:
Now you will find three options on your screen. The first option will be "Select the App/Website to Validate." So, select Bumble from the dropdown menu to get SMS verification Bumble. Now move to the next option, which is "Select the Country/Region." Here type in the name of the country whose Bumble phone number you want.
The last option is "Select the Phone Number to Receive SMS." Tap on it and then tap on the "Next" button.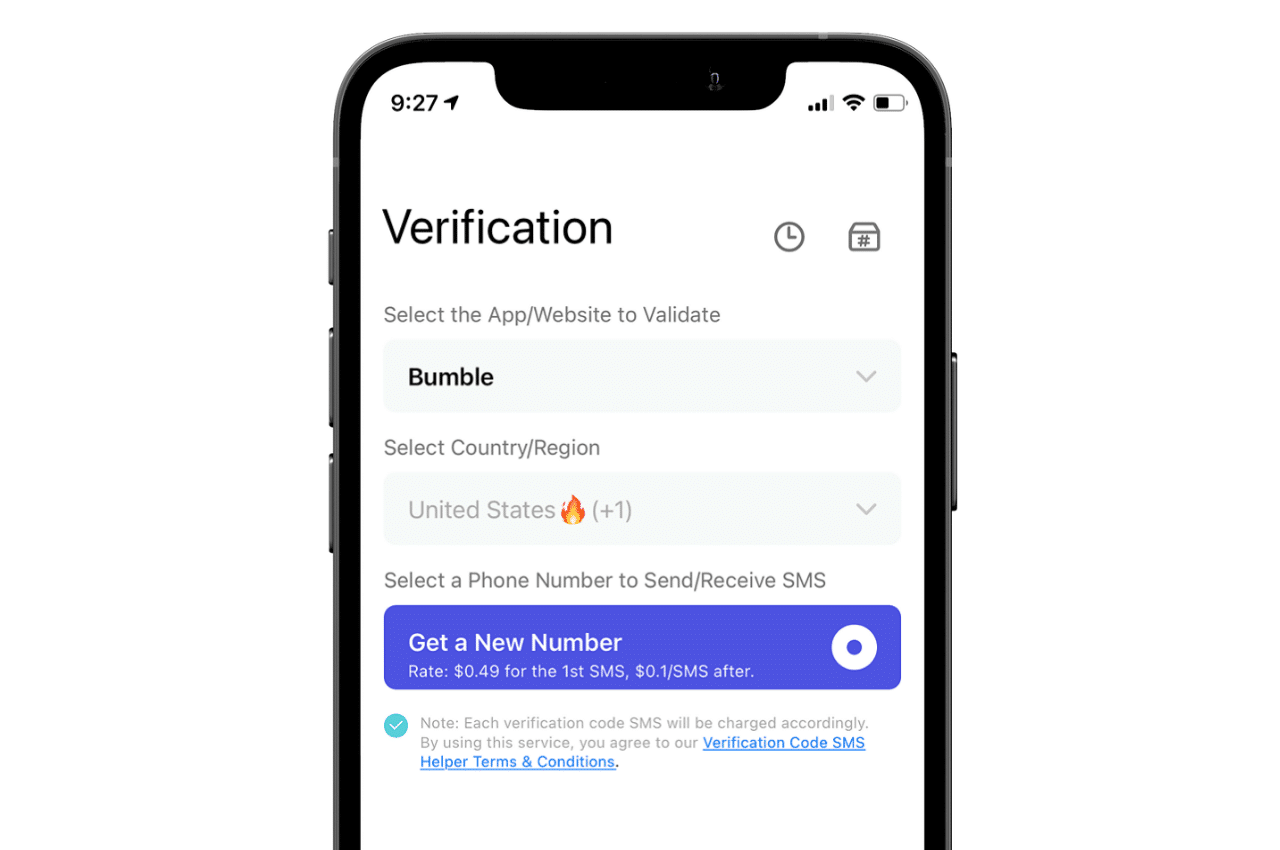 Step 4:
A new Bumble phone number will appear on your screen. Note down this number. Enter it in the Bumble verification setting to get SMS verification Bumble.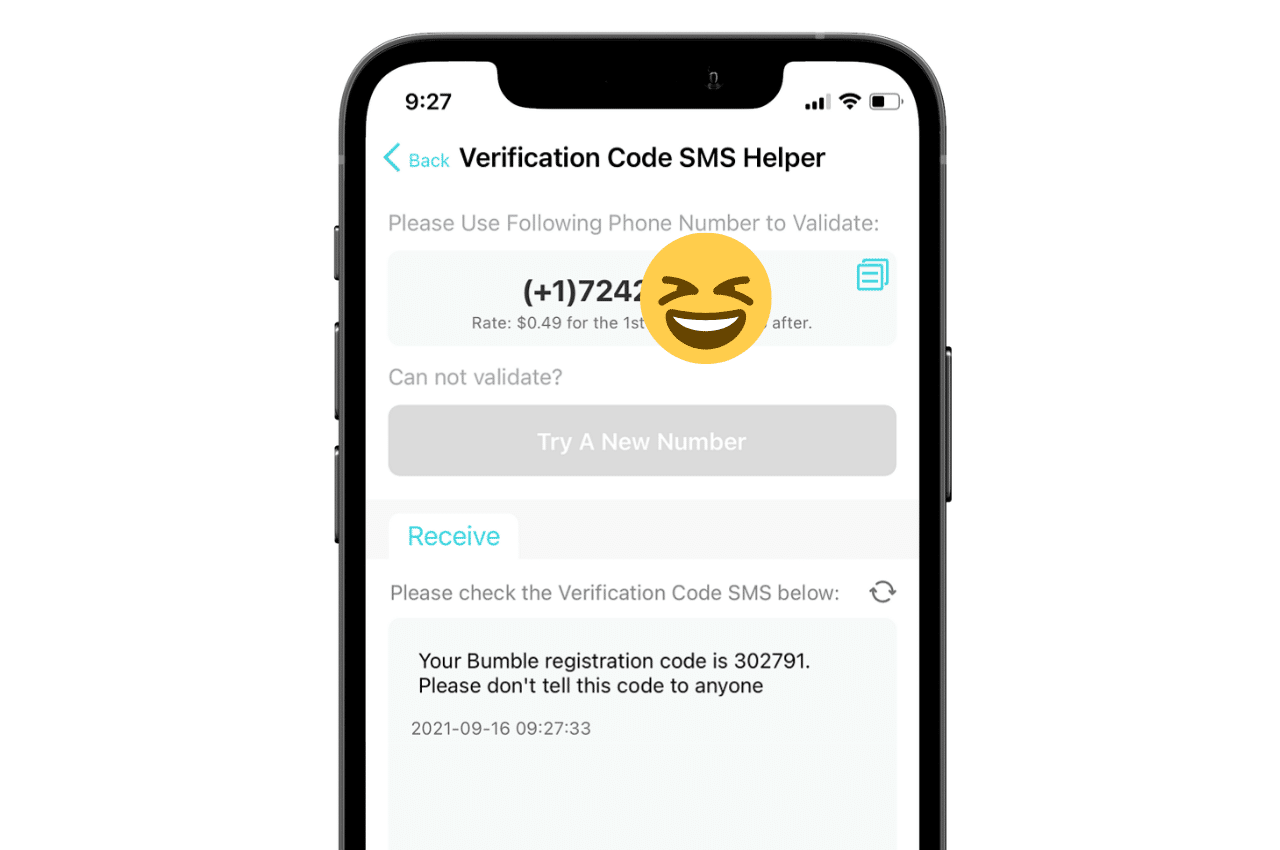 Step 5:
You will receive a Bumble verification code in an empty box titled "Please Check the Verification Code SMS Below." Enter it in the setting for Bumble verification bypass. Your Bumble profile will get verified, and you will be able to use it as much as you like.
You can request another number from PingMe if you have not received Bumble phone number yet. Tap on the "Try a New Number." Before proceeding, make sure you have PingMe balance.
Get Bumble Verification Codes without Downloading the App
Cannot download the app for Bumble verification bypass? Worry not. We still have a great solution for you.
Now you can go to the PingMe WebChat and request a Bumble phone number through it as well. Fill in the basic requirements to get a number for SMS verification Bumble. If you still have any confusion about how to use PingeMe, watch this simple video tutorial.
What's the difference between Bumble Date, Bumble Bizz, and Bumble BFF?
As the name indicates, Bumble Date is specifically designed for dating. You can meet your match through it and begin a new relationship. Bumble Bizz is for professionals who want to connect to other professionals to learn and share skills.
Bumble BFF allows you to make new friends and build a supportive community around you.
Why is SMS verification on Bumble not working?
SMS verification Bumble might not be working due to the following reasons.
There is a temporary network issue. You will receive the Bumble verification code as soon as the issue gets resolved.
You are using a number that is already verified for another Bumble profile.
Your number is not supported by Bumble.
How to verify Bumble without a phone?
The other method of signing up and verifying your Bumble account is connecting your Bumble profile to your Facebook profile. It will give Bumble access to your friend list and other public information.
Ready to get your verification code?
Keep your primary number for those who matter. Using PingMe to get a verification code is fast, safe and secure.
First time users get a gift of $0.2 free credit to use towards getting a verification code.