How to Bypass SMS Verification for Bitcoin Using a Virtual Number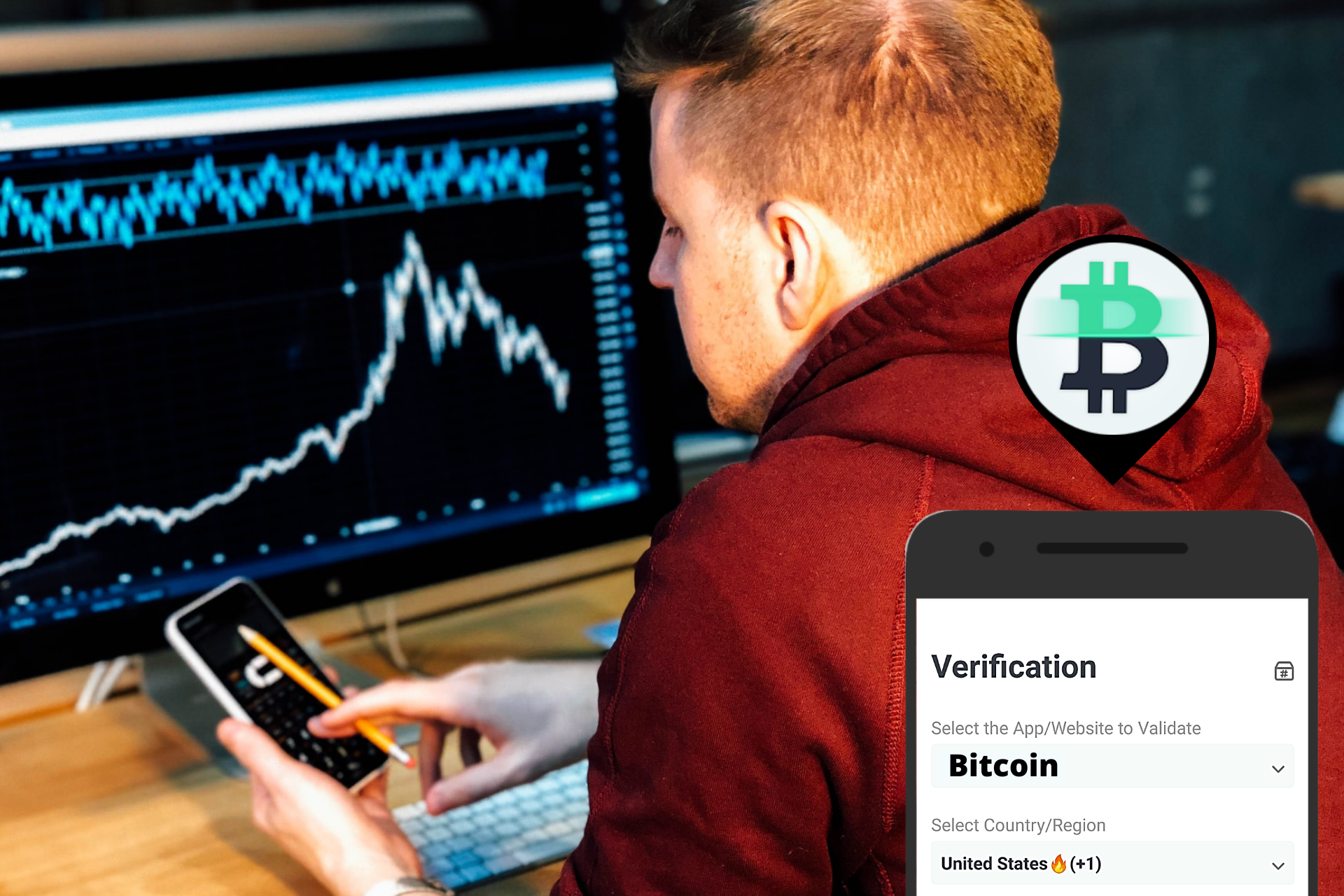 UPDATE:
A new feature on the PingMe app called Verification SMS Code Helper has been added to make receiving verification codes even faster and easier.
User discretion is advised
Want a discount?
For new users only, download PingMe now to get $0.2 free credit towards receiving your verification code.
Are you trying to figure out how to obtain an SMS verification for Bitcoin? Want a bitcoin verification code but don't want to give out your phone number? Here's how to get a bitcoin phone number and use it to receive a verification code using PingMe.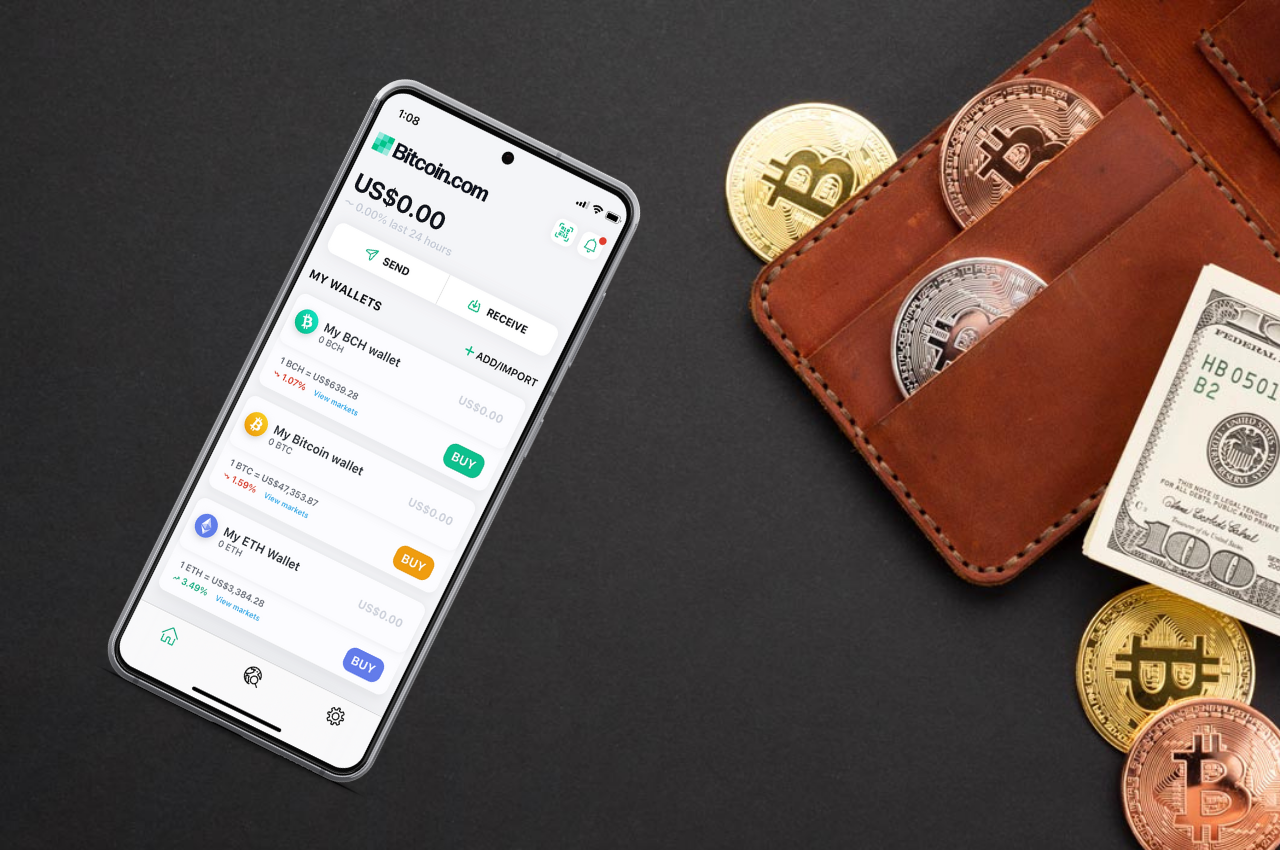 Bitcoin is new digital money developed in 2009 by an anonymous individual who went under Satoshi Nakamoto's alias to create it. It is possible to conduct transactions without the need for intermediaries, which means no banks! However, most of the excitement is on the possibility of becoming wealthy via trading. 2017 was a year in which the price of bitcoin soared into the thousands.
Why Do People Use Bitcoin Wallet?
Bitcoin Wallet is popular among traders all over the globe because of its many advantages. These are some of the benefits:
Blockchain-based Bitcoin wallets facilitate transactions by providing a secure infrastructure. They all have the same user interface and are in sync with data, which is subsequently duplicated in the same manner across the access area. When you know the precise outcome, this consistency, and dependability function better.
The application procedure for a Bitcoin wallet may be completed in as little as a few minutes. After you've created an account, you'll be able to start buying these coins as soon as you make a deposit.
Why Should You Use a Virtual Number for Bitcoin Wallet?
Protect your personal number
Sharing your personal phone number puts your sensitive personal information in danger, as well as your accounts on some apps. It's an excellent way to share our virtual number with others to secure our information. In this way, Apps like PingMe will help people to secure their numbers.
Verify your account
Virtual number is a beneficial source to register your account on Bitcoin.
Steps to Get SMS Verification from Bitcoin
Step 1:
The PingMe App, which can be found in both Apple's App Store and Google Play Store for Android users, is required to get SMS verification from Bitcoin. It is ultimately free to download.
Step 2:
After opening the app, tap on the Verification Tab. You can see the Verification Tab at the bottom of the navigation bar.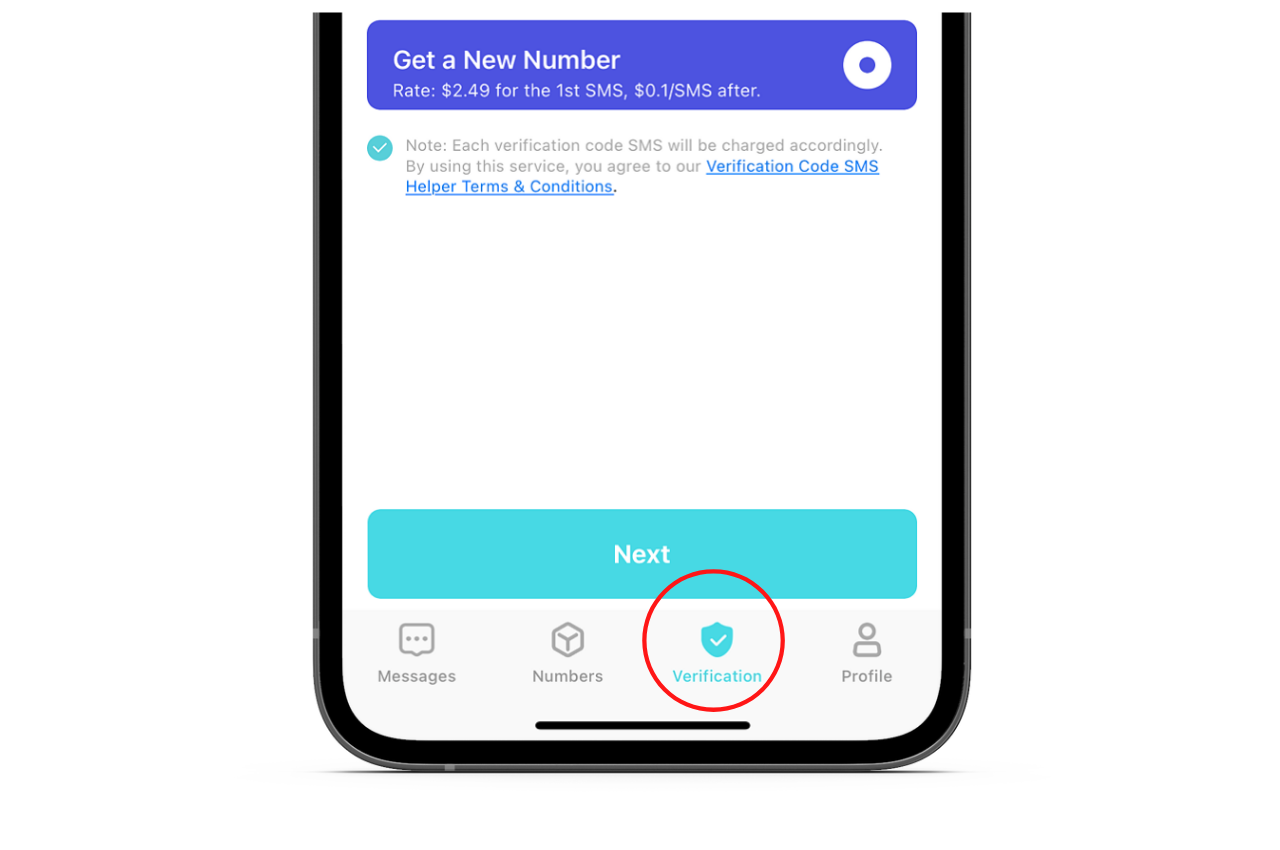 Step 3:
Now choose the "Select the App/Website to Validate" option from the drop-down menu. Choose the application from which you wish to get a verification code. In this scenario, you'll need a Bitcoin verification code, therefore choose Bitcoin at this moment.
Then choose "Select the Country/Region" from the drop-down menu that appears. Fill up the blanks with the name of the country whose Bitcoin phone number you want. Proceed to the last option, which is "Select the Phone Number to Receive SMS." Now click on that option.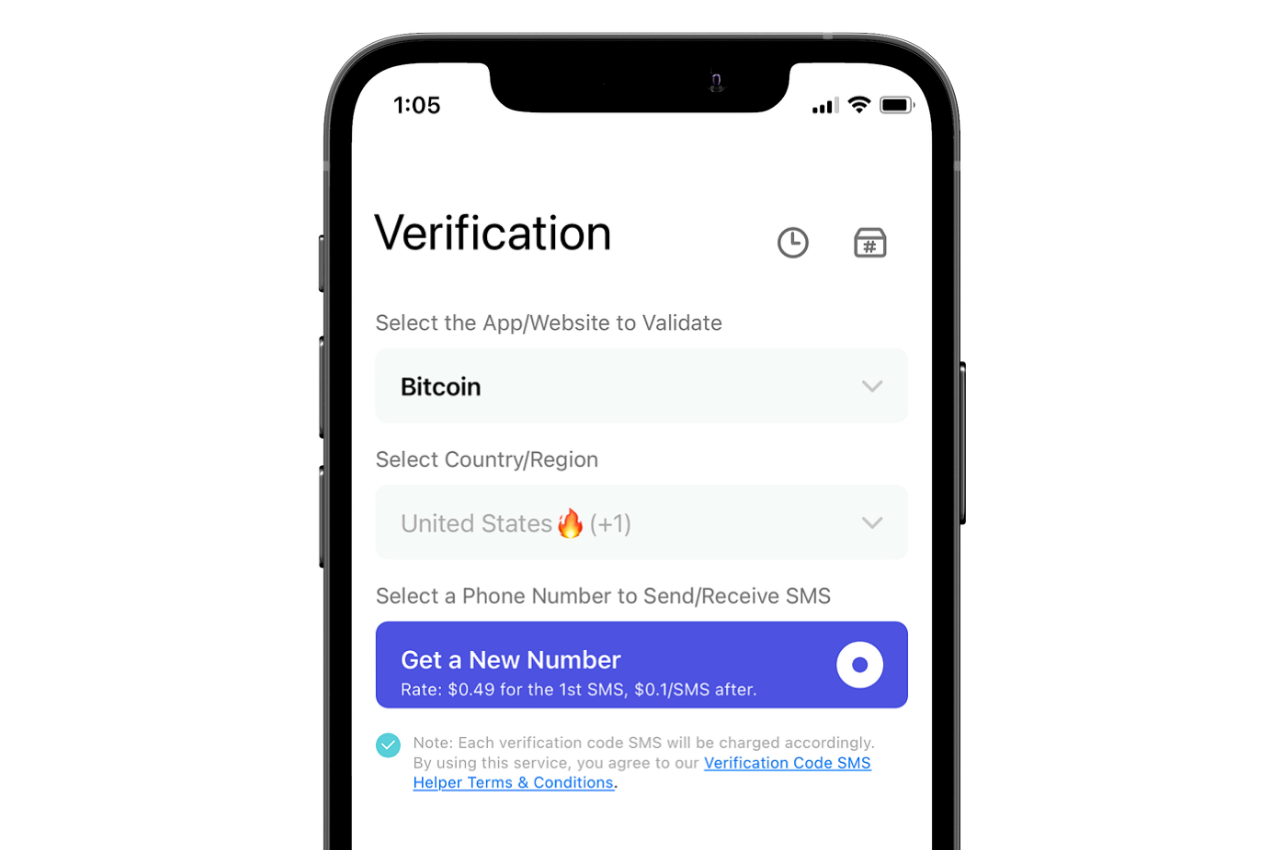 Step 4:
The application should have generated a telephone number to contact to get your code as soon as you clicked the button. To get the Bitcoin verification code, you must enter your telephone number into the application or website you have selected.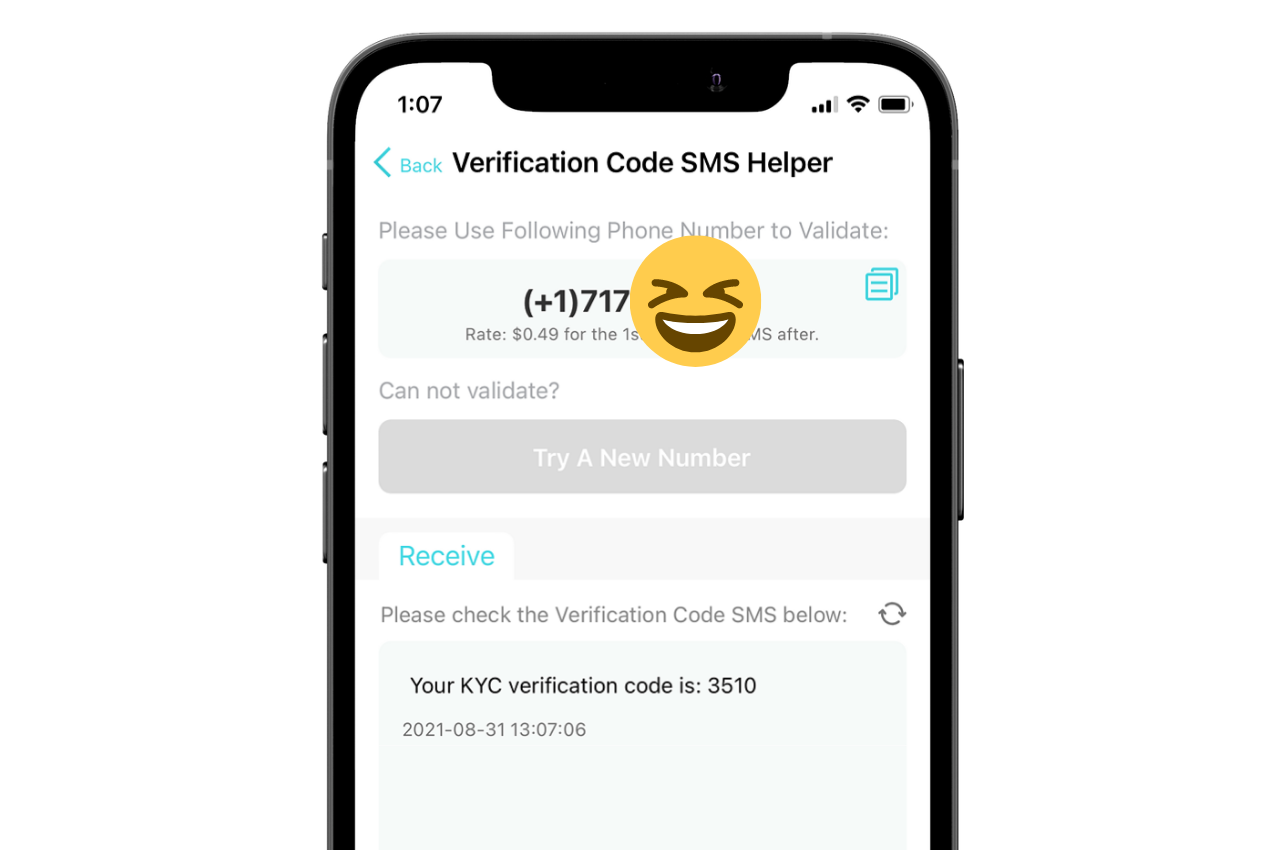 Step 5:
In the empty area below the "Please Check the Verification Code SMS Below," Bitcoin will give you a bitcoin verification code, which you must enter. Please make a note of this code and then input it into the bitcoin SMS authentication settings. In the situation that you have previously completed the other criteria for Bitcoin verification, your profile will be confirmed once you have entered the verification code.
It is possible that you may not get the Bitcoin verification code due to an unanticipated mistake. If this occurs with you, you will need to request a new number from PingMe by selecting the "Try a New Number" option from the drop-down menu. To use PingMe, you must first ensure that you have credit in your account. If you do not, you will not get a Bitcoin phone number for SMS verification Bitcoin.
Get Bitcoin SMS Verification Online
Do not be concerned if you find yourself in a scenario where you cannot install the PingMe application. It is still possible to get a virtual phone number. PingMe has developed the PingMe WebChat functionality to address this need. Fill out the choices in the proper order. PingMe will provide you with a Bitcoin phone number even if you do not have access to a phone at this time. PingMe offers a broader range of comparable options. For example, you may Send SMS Online or Receive SMS Online, both of which can be used for various reasons. Check out these tools and choose the one that best suits your needs.
What should I know before buying Bitcoin?
Do you intend to purchase Bitcoin for the first time? You're not the only one who feels this way. Given its dramatic price fluctuations and the increasing number of individuals who use Bitcoin and other digital currencies for daily transactions, it may seem to be a no-brainer. However, you can't simply dip your toes into the burgeoning market. Bitcoin reacts to marketing trends as well. Positive news about cryptocurrency acceptance, for instance, tends to boost Bitcoin's price, while events involving cryptocurrency regulatory or prohibitions have the reverse impact.
One of Bitcoin's most compelling features is its ability to quickly and at a low cost. Unlike conventional fiat currencies, Bitcoin transactions are not settled by third parties. Instead, you have to pay a modest charge to cover the energy cost of completing your transactions on the blockchain, known as the blockchain fee. Bitcoin is autonomous, which means you can use it from anywhere. You may purchase Bitcoin at any moment, but you can also generate it via the mining process.
On the other hand, Bitcoin mining has grown prohibitively costly due to investing in powerful machines. On the public ledger, your address cannot be used to identify you. Government authorities may employ cutting-edge technology to connect Bitcoin addresses to individuals' identities. However, before buying Bitcoin, please spend some time learning about it.
Ready to get your verification code?
Keep your primary number for those who matter. Using PingMe to get a verification code is fast, safe and secure.
First time users get a gift of $0.2 free credit to use towards getting a verification code.