How to Bypass SMS Verification for Azar Using a Virtual Number
UPDATE:
A new feature on the PingMe app called Verification SMS Code Helper has been added to make receiving verification codes even faster and easier.
User discretion is advised
Want a discount?
For new users only, download PingMe now to get $0.2 free credit towards receiving your verification code.
Do you need an Azar virtual phone number to receive an Azar SMS verification code and use the app securely? If yes, then this easy-to-understand guide will tell you how you can receive an Azar second phone number via PingMe and get Azar SMS verification within a few minutes.
Azar is a video chat app that allows people to connect to each other from around 190 countries. It provides a friendly environment to make new friends and relations. You can chat with a person in any language because the app has a built-in translator. So, the language barrier will not stop you from making friends anymore.
If you like a person, you can add them to your Azar friend list. Then take your friendship to the next level. You can also add your Facebook friends to Azar to make this app feel more homely and fun. You can talk to strangers and enhance the chatting experience with stickers.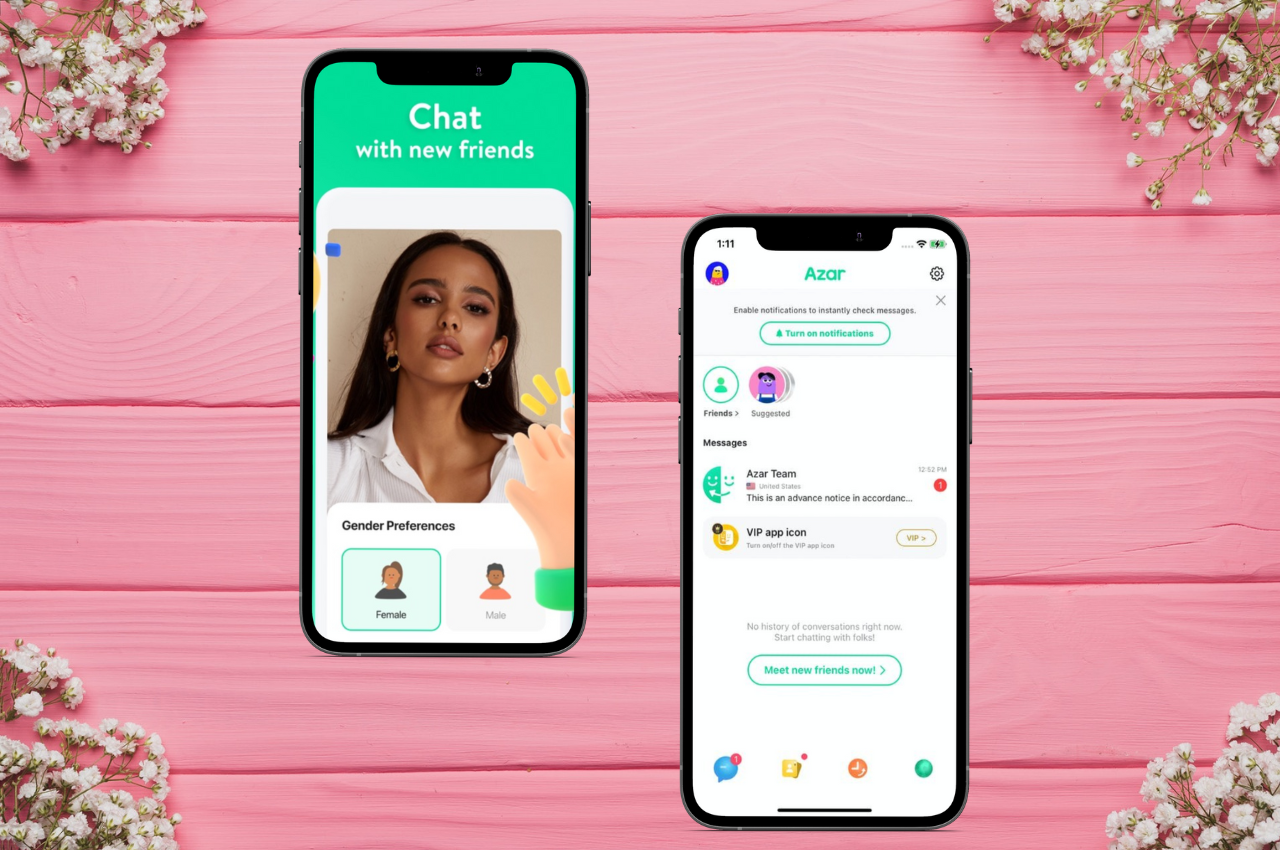 Here are a few popular features of the Azar app that you should know before using it.
Free app: It is a cost-free app. You can download and install it without any cost. Texting through this platform is also free. However, there are some features that you need to buy if you want to use them.
Choose your locations: You can also change your location however you want. And select any country as your hometown. Know that it is a paid feature. You need to buy a membership to activate it.
Built-in auto-translator: This feature helps people who speak different languages to communicate easily. This auto-translator program can translate audio and text messages while you are chatting.
Chat history: Your chat history stays stored. You can chat with anyone from your previous connections whenever you want.
Add people: You can add people who you like to your list. It will help you to form a small community of people.
Go to the App Store or Google Play Store and download the Azan app.
Use your Google ID or Facebook profile to create an Azar account.
Verify your account by entering an Azar second phone number or any number to get Azar SMS verification.
Enter details to your profile and select gender.
Meet new people and connect to anyone from across the world with a few swipes.
Why Should You Use a Virtual Number for Azar?
Though Azar is a safe platform, your personal information can still get leaked by hackers or scammers. There is probably no platform on the internet where your data is 100% secure. Hackers have advanced a lot. They can use modern techniques to hack an account and get your sensitive information.
That is why it is best to use an Azar second phone number for Azar SMS verification. It will help you keep your personal number away from scammers.
Steps to Get Azar SMS Verification Codes
Here is a complete guide to getting an Azar virtual phone number for Azar SMS verification.
Step 1:
Download an app that can generate an Azar second phone number. PingMe is one of the virtual phone number-generating apps. If you have an iPhone, you can download it from the App Store. If you are using an android, then get the app from Google Play Store. Install the app after it has been downloaded.
Step 2:
Open the PingMe app and go to the navigation bar to find the "Verification" option. Tap on the option after locating it.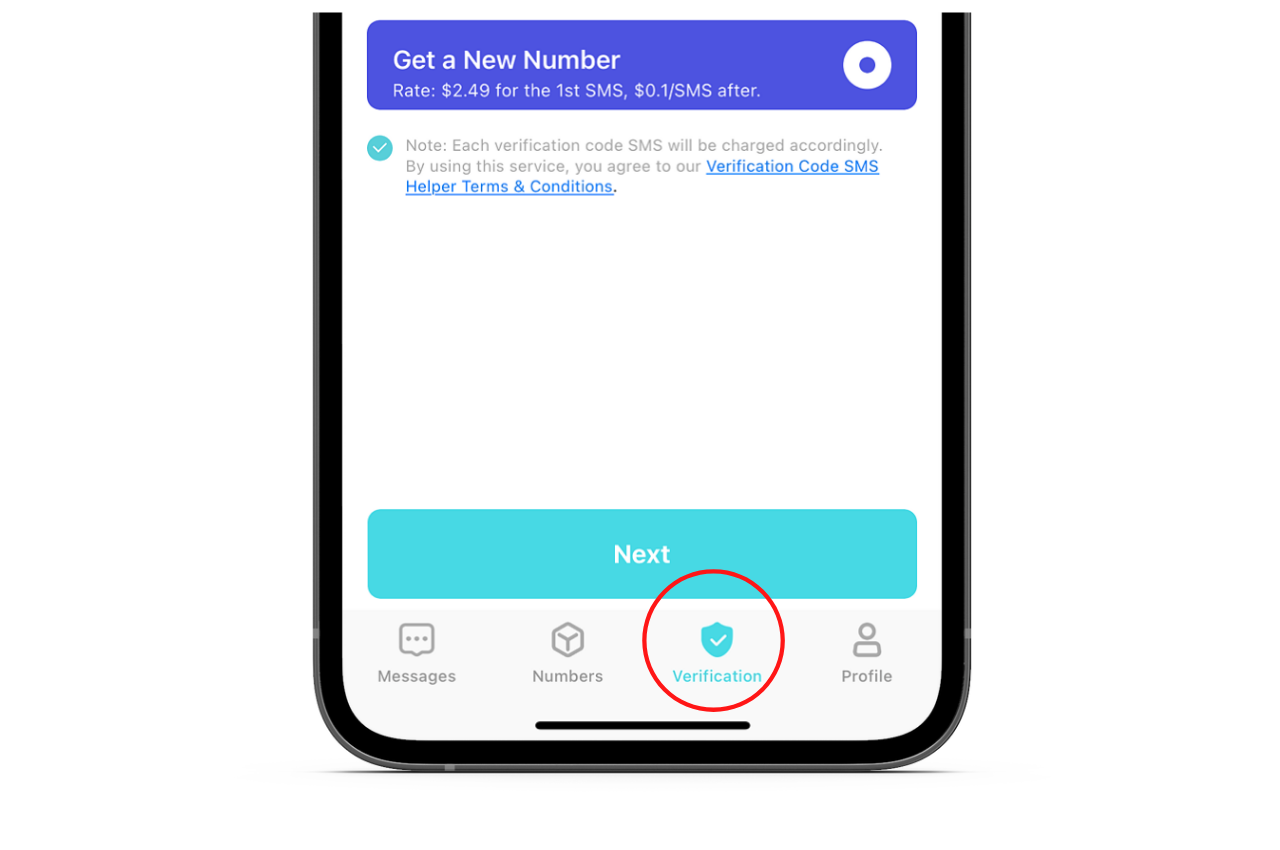 Step 3:
Three different options will appear on your phone's screen. Fill each option correctly to get a number for receiving the Azar verification code. Here is how to fill these options:
In the first option that reads "Select the App/Website to Validate," you need to choose Azar.
Now move to the next option that states, "Select the Country/Region." Here, enter the country name whose Azar virtual phone number you want.
Tap on the last option, which says," Select the Phone Number to Receive SMS." Then proceed to the next step after tapping the "Next" button.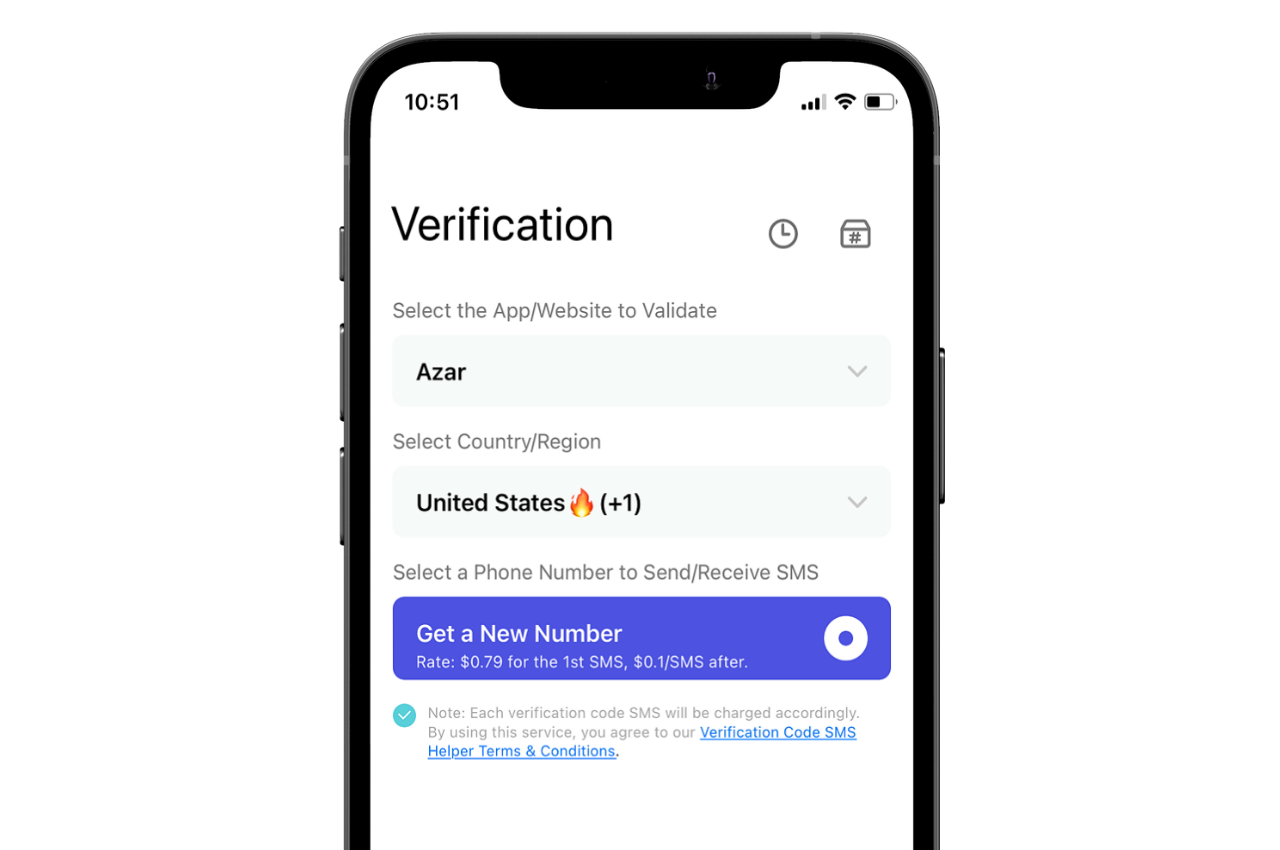 Step 4:
Note down the Azar second phone number that the app has generated. Now, enter it into the verification settings of Azar.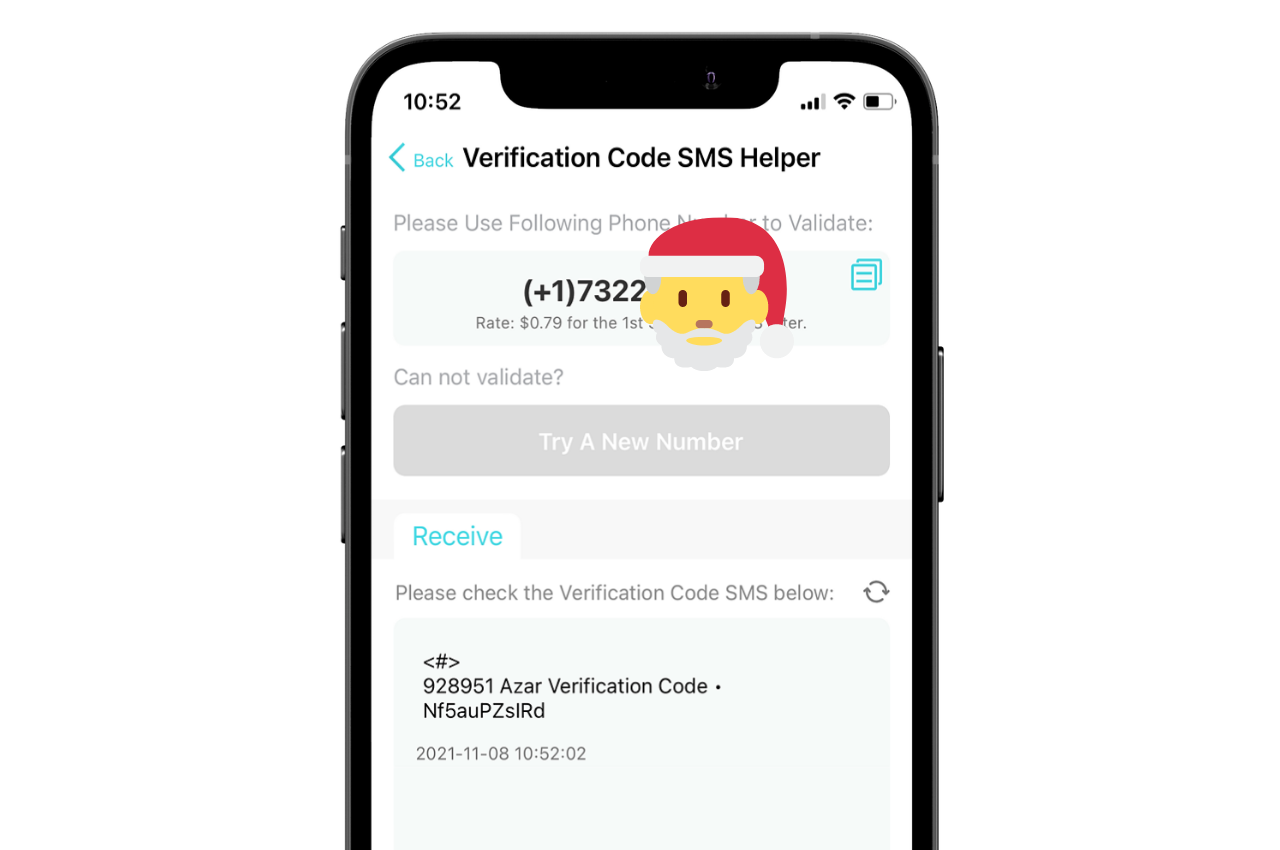 Step 5:
Azar will send you an Azar verification code. It will appear in an empty box titled "Please Check the Verification Code SMS Below." Copy the Azar verification code and paste it to the Azar verification settings. Your Azar profile will get verified within a few seconds. Now, you can make as many video calls using the Azar app as you want.
Sometimes, due to an uncertain error, you may not receive an Azar virtual phone number. In that case, you can request a new virtual number by going through the above steps again.
Receive Azar Verification Codes Online
You do not necessarily have to download the PingMe app to get Azar virtual phone number. You can request a number via PingMe WebChat. Click here, and then enter the information required to request a number.
You can watch this video tutorial to better understand the whole process of requesting a virtual number via PingMe.
Can I log in with a new phone number on Azar?
No, you cannot log in to your Azar account using a new number. If you do that, you will lose your Azar gems as well as your subscription. Therefore, instead of using your new number for the old account, you should use it to create a new profile.
Why can't I get the SMS verification code from Azar?
You need to have good connection signals to receive an Azar verification code. If you still do not receive it, it might be because your service provider does not allow overseas messages by default. You should contact your service provider to get this issue resolved.
How to delete an Azar account?
Open the message tap and then go to the settings. Tap on the "About Azar" button. Now, tap on the "Delete Account" option and the "Okay" button to proceed.
Ready to get your verification code?
Keep your primary number for those who matter. Using PingMe to get a verification code is fast, safe and secure.
First time users get a gift of $0.2 free credit to use towards getting a verification code.