How to Bypass LinkedIn SMS Verification Using a Virtual Number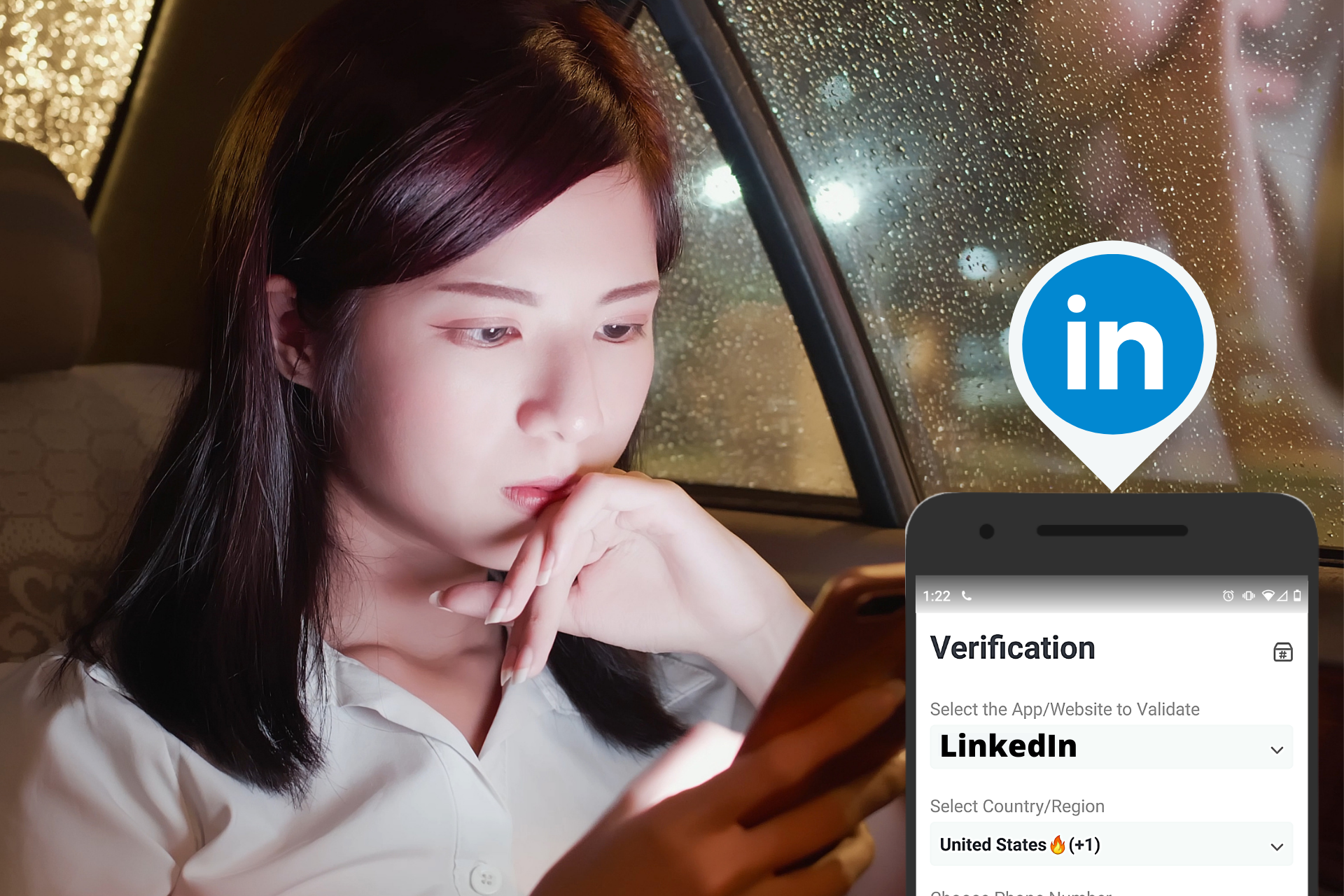 UPDATE:
A new feature on the PingMe app called Verification SMS Code Helper has been added to make receiving verification codes even faster and easier.
User discretion is advised
Want a discount?
For new users only, download PingMe now to get $0.2 free credit towards receiving your verification code.
"How to get SMS Verification of LinkedIn done without giving away your phone number?" It has become the most searched query in a while. This is due to the risk involved in sharing your personal information online. This is a time of awareness where we know how to use the internet and not fall for scams and unwanted spams.
To this end, we've created a simple step-by-step guide. This will help you learn how to create LinkedIn without a phone number.
Wondering how? Yes, there is a way around it. Just continue reading the article till the end. In this article, there will be tips to be safe on the internet and avoid giving personal information.
But, before we get to the steps, let's talk about the benefits of using LinkedIn.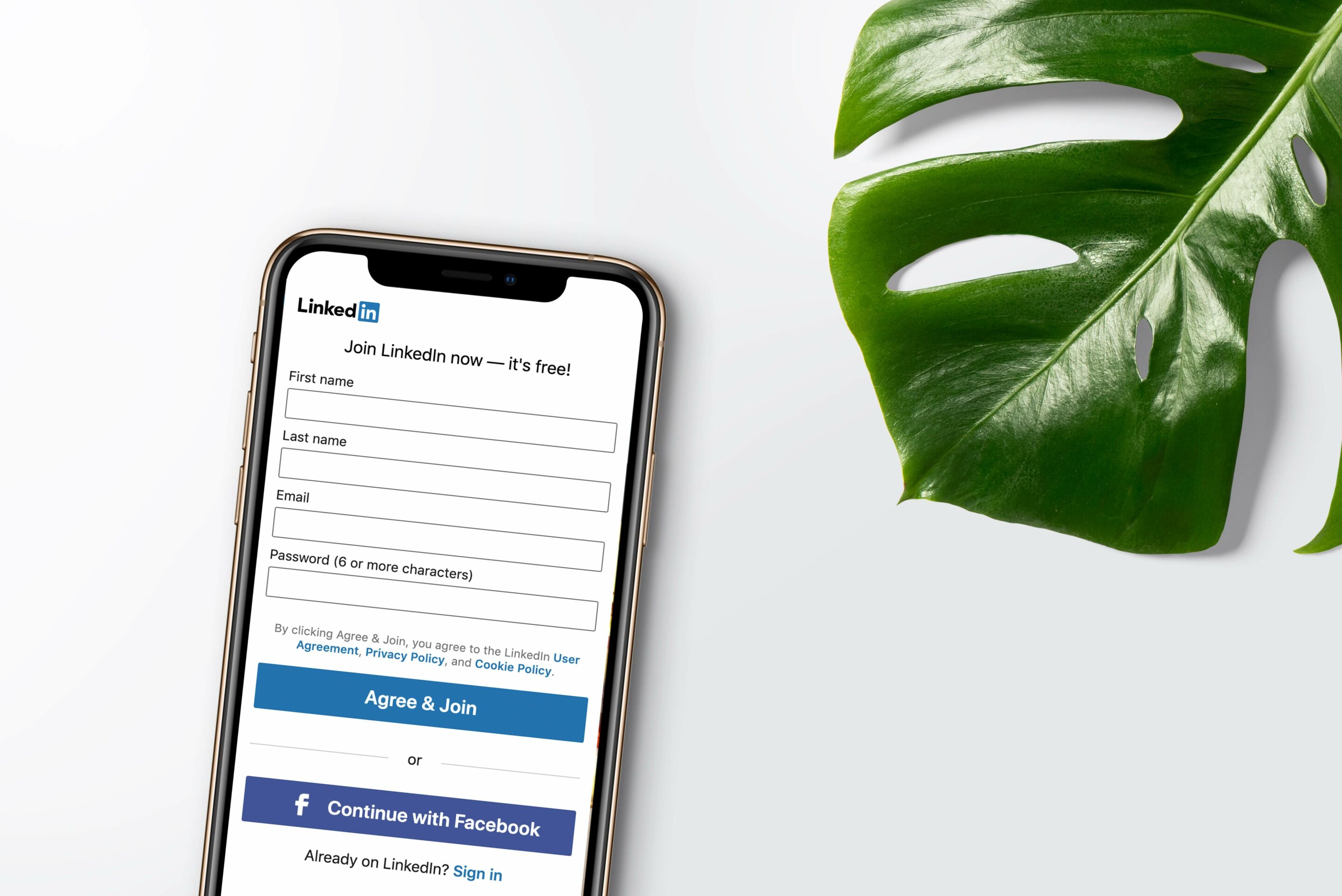 Why should you use LinkedIn?
A vast 87% of recruiters see LinkedIn as the most effective when hiring. This is especially true for those under 45 (90%).
Thus, an active LinkedIn profile will improve the odds to be found by various companies. In other words, potential recruiters will contact you if they think you can be a good match for them. Also, research shows 75% of people who recently upgraded their jobs have used LinkedIn.
As mentioned earlier, you can create LinkedIn without a phone number. So if you were reluctant because of the privacy issue. No reason can hold you back now. So if you haven't made a LinkedIn profile yet, here are some good reasons to start doing it today.
● That's Where Employers Are: A fisherman throws the net where most of the fishes are. Similarly, you should look for jobs where most of your potential employers are. The more you(read your profile) show up in front of them, the higher your chances are to land a good job.
● Dig Your Well Before You're Thirsty: Harvey Mackay said building your network before you need it lets you leverage it in times of need. This is true for creating a professional networking profile like LinkedIn. This can help you gain a lot of industry insiders and set you apart from other candidates.
● Rank Your Name on Google: Ranking yourself on Google doesn't come easy. But, LinkedIn is a powerful network with massive authority, and Google is into it. So, it is generally easier to get your Linkedin profile ranked on Google than your own website.
If you made it this far, you must want to know the workaround to create a Linkedin profile without a phone number. And we won't let you wait any further. Here is the secret:
How to Get SMS Verification LinkedIn – The Steps
The easiest workaround to get an SMS verification Linkedin is by using the PingMe app. This way, you need not go through long and complicated steps to get the whole thing done. All you need is to follow four easy steps and create a LinkedIn profile without a phone number.
PingMe app is an online platform that lets you circumvent SMS Verification. You can use a fake phone number to receive Linkedin SMS verification online. Using this app, you can instantly get a temporary phone number that doesn't belong to you and sign up on LinkedIn.
So, let's get to the four easy steps to get SMS verification Linkedin without any further ado.
Step 1:
Download the PingMe app on your iOS or Android device. You can easily find this app on Google Play Store or App Store. Also, download the LinkedIn Android or iOS app if you haven't done that yet.
Step 2:
Launch the PingMe app and tap the "Verification" Tab. Now select the name of the app from which you want to get the code under the option "Select the App/Website To Validate." In this case, you will select LinkedIn.
After completing the step mentioned above, go to the next option of "Select the Country/Region." Select the country, and finally select the phone number to receive the SMS.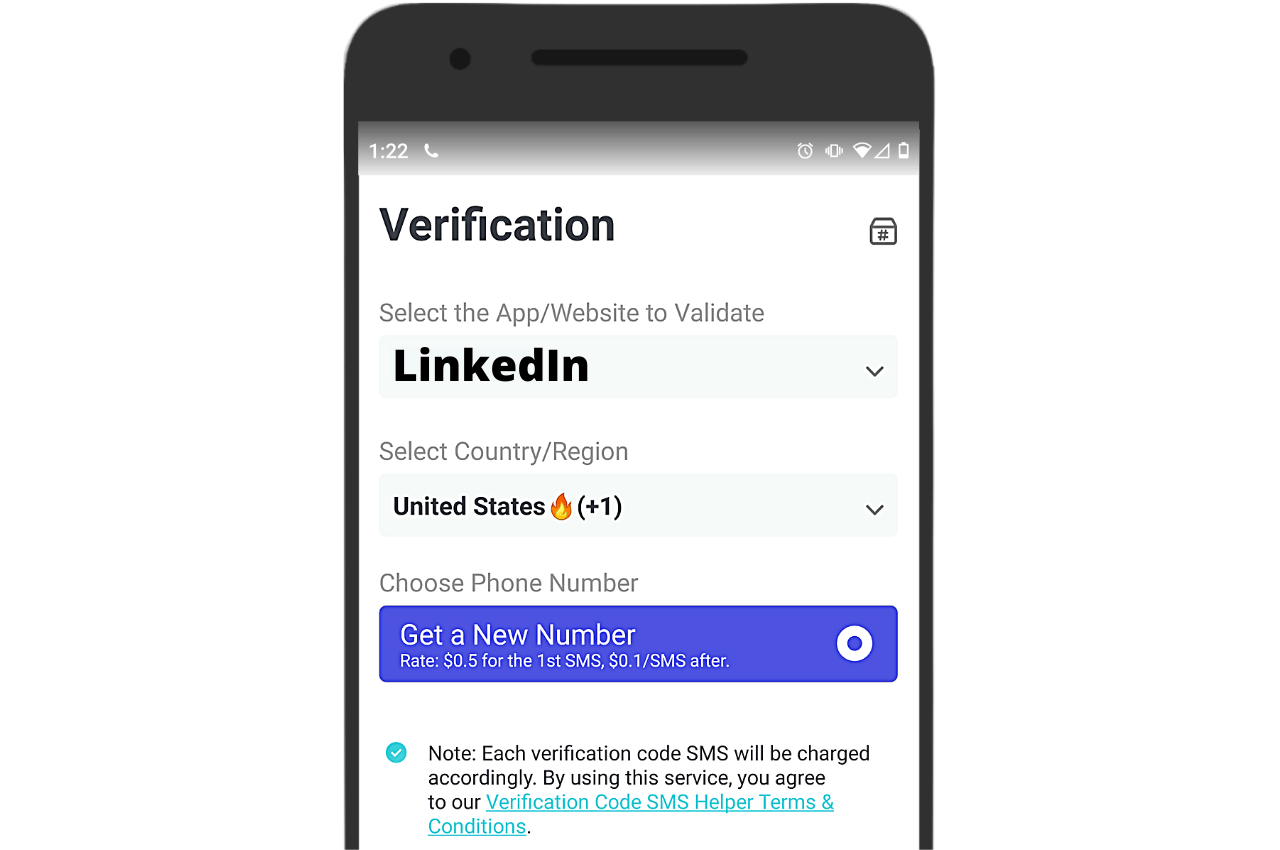 Step 3:
This will then generate a private phone number for you to get the Linkedin Verification Code. Now you only have to enter that number into your Linkedin app. Then you will receive a verification code for LinkedIn.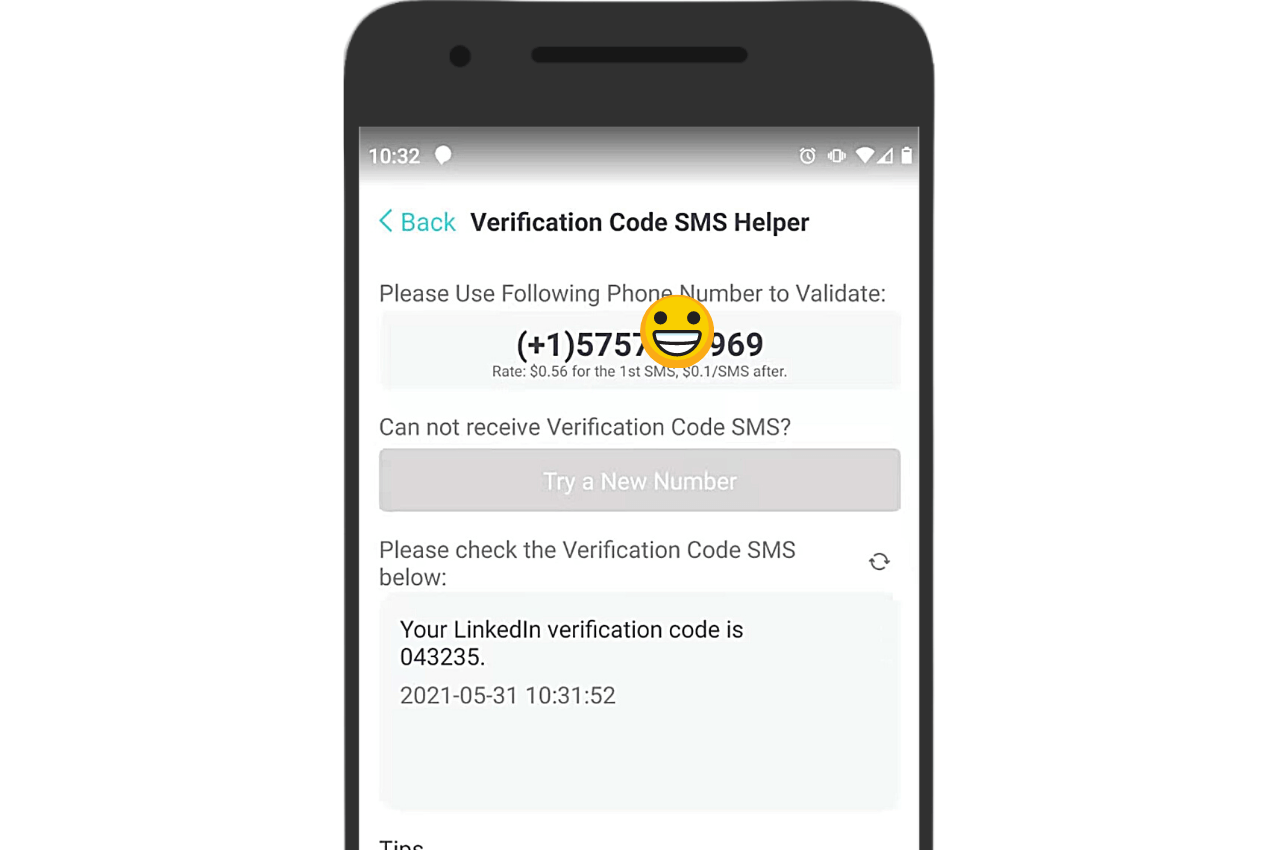 Step 4:
Check PingMe to find the Linkedin verification code that will appear in the unfilled text field.
Step 5:
Make sure you enter the exact same verification code as shown in the PingMe unfilled text field into the LinkedIn app.
Done with these steps? Woah, you've finally got an SMS verification LinkedIn without revealing your actual number.
Wasn't it easy? What if we say there is an easier way too.
Get SMS Verification Without Downloading the App
Don't want to install the app? No worries, you can use the PingMe Webchat option to receive SMS verification online. All this, without having to bother your device with an extra app installed.
Its web app lets you log in to the account by entering either your email or phone number. Then you will get started with receiving SMS verification Linkedin. See, it is easier than you thought it would be!
How does LinkedIn work?
LinkedIn requires you to enter a phone number to receive an SMS verification code. Then you need to enter it into your LinkedIn account to get your account verified.
Why is SMS verification on LinkedIn not working?
This might happen if the number you entered doesn't exist or have a wrong code before it. If you don't want to enter your number, get a temporary number to receive SMS verification online.
How to SMS verify LinkedIn without a phone?
Use PingMe to generate a private number and then enter it into your LinkedIn account. This code will then show up in your PingMe app text field. Please enter this code into your Linkedin account to get it verified.
Ready to get your verification code?
Keep your primary number for those who matter. Using PingMe to get a verification code is fast, safe and secure.
First time users get a gift of $0.2 free credit to use towards getting a verification code.