How to Get SMS Verification Code from Reddit Using a Second Number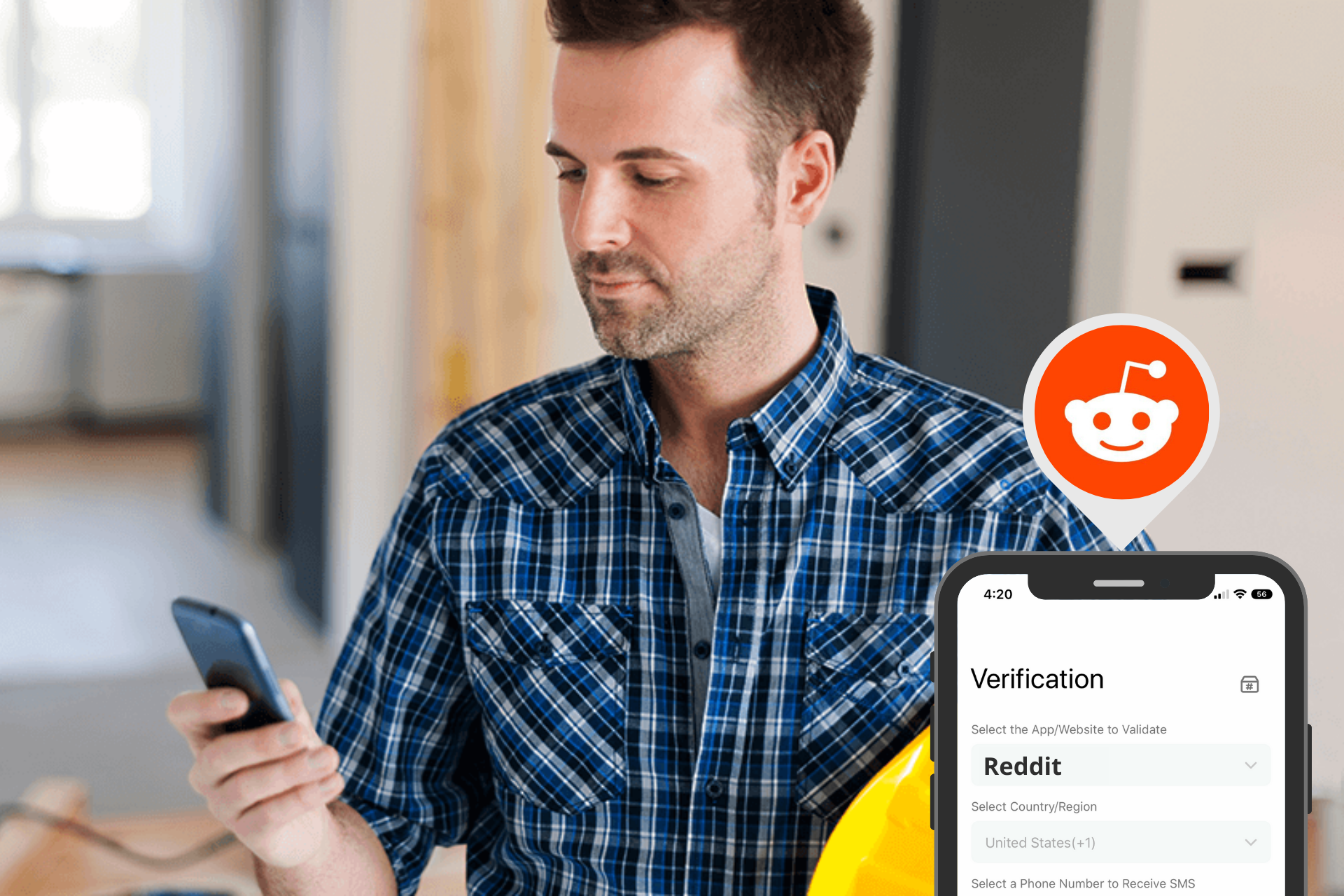 UPDATE:
A new feature on the PingMe app called Verification SMS Code Helper has been added to make receiving verification codes even faster and easier.
User discretion is advised
Want a discount?
For new users only, download PingMe now to get $0.2 free credit towards receiving your verification code.
You want to share your ideas and opinions with people without face-to-face interaction? Reddit is the solution to your problem. But you also need to get a verification code from Reddit without using your phone number, right? Well, if this is the case, then this article is for you. By using PingMe, you can get SMS verification from Reddit with a new virtual second number.
In this article, we will explain the step by step procedure of using the PingMe app. It is used to get a number in order to access SMS verification service Reddit.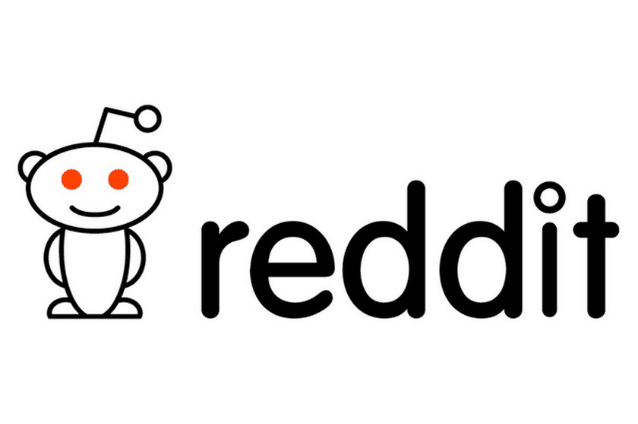 How to download and use Reddit
You need to download the Reddit app from the Google play store or apple store if you haven't already. Downloading Reddit is free of cost, but you have to pay $5.99 per month for its premium subscription.
Reddit being the 4th most secure platform on the internet, has become the most popular app in the past few years. It is an American news, content rating and discussion website. Most people use it for entertainment. Some people also use it to stay up to date with the circumstances or connect with friends or family.
After becoming a registered member of the Reddit community, you can post content. You can submit links, pictures and text content. These submissions are then liked, disliked or commented on by other Redditors. This little guide will help you in understanding Reddit:
Reddit homepage
When you open the Reddit app, it will take you to its homepage. On the home page, you will see a welcome note, and you will also find the latest posts and news from your region.
Subreddit
Subreddits are the specialized forums on Reddit. Anyone who is a registered member of Reddit can become a subreddit. Any registered member can participate in these subreddits except the private ones. They have a proper admission procedure.
Each subreddit has certain rules for the members. Moderators of a subreddit can ban you from participation if you don't follow those rules. The Moderator of one subreddit may have stricter rules than the other. If this happens someday, you can contact the moderator. You can tell them that you didn't read the rules and request them to unban you. There are no rules for unbanning, so the decision totally depends on the moderator.
Votes
When you post something on Reddit, other people can upvote (like) or downvote(unlike) your post. People can view your post and comments but can't see your subscriptions. They can also comment on your posts. These upvotes and downvotes add value to your"Karma." The better your karma, the more beneficial you may be to the Reddit community.
Step by step guide to get a verification code Reddit by using a second number
The perks of being a Reddit user impressed you, right? And so have downloaded it, now what? To start using the Reddit app, you need to first register. You can either sign up using your email address or use your phone number to register yourself.
Using your email address or original phone number everywhere is not a good choice to make. This is true in today's world of scams. PingMe allows you to get a second or even a third number without the hustle of purchasing a new sim card. It is a reliable app that allows you to make international calls at a low cost. As a new user on PingMe, you get $0.2 free credit.
Step 1:
To download PingMe for verification code Reddit, go to Google play store or Apple store. Click on the download button. You can easily download it for free on IOS and Android devices.
Step 2:
Open the app and click on the "Verification" tab.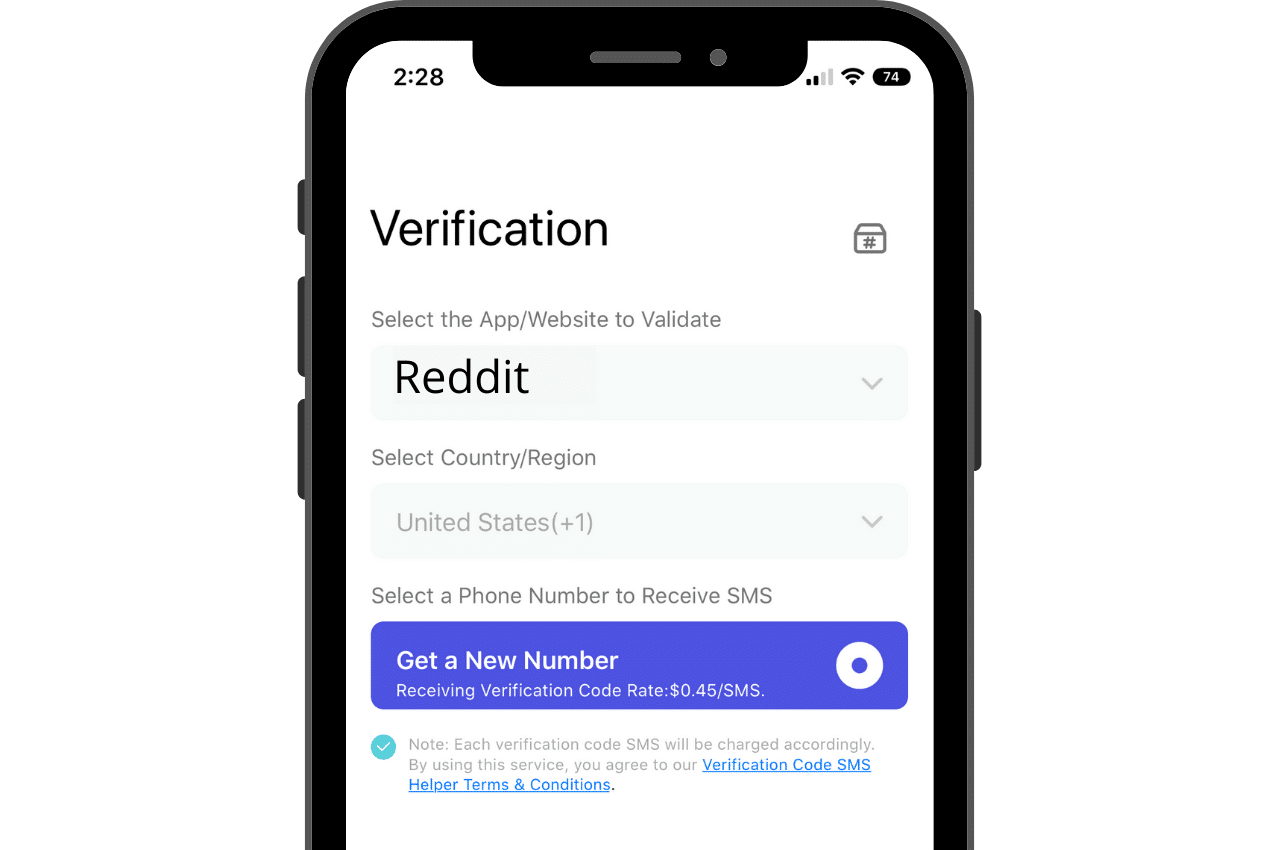 Step 3:
The verification tab will take you to a page having text boxes. Open the dropdown menu "Select the App/ Website To Validate." Select the name of the application you want to get verification code Reddit from. In the current case, you will select Reddit from the available options.
After selecting the application name, select your region from "Select the Country/Region." Finally, after finishing this, select the phone number to get SMS verification on Reddit.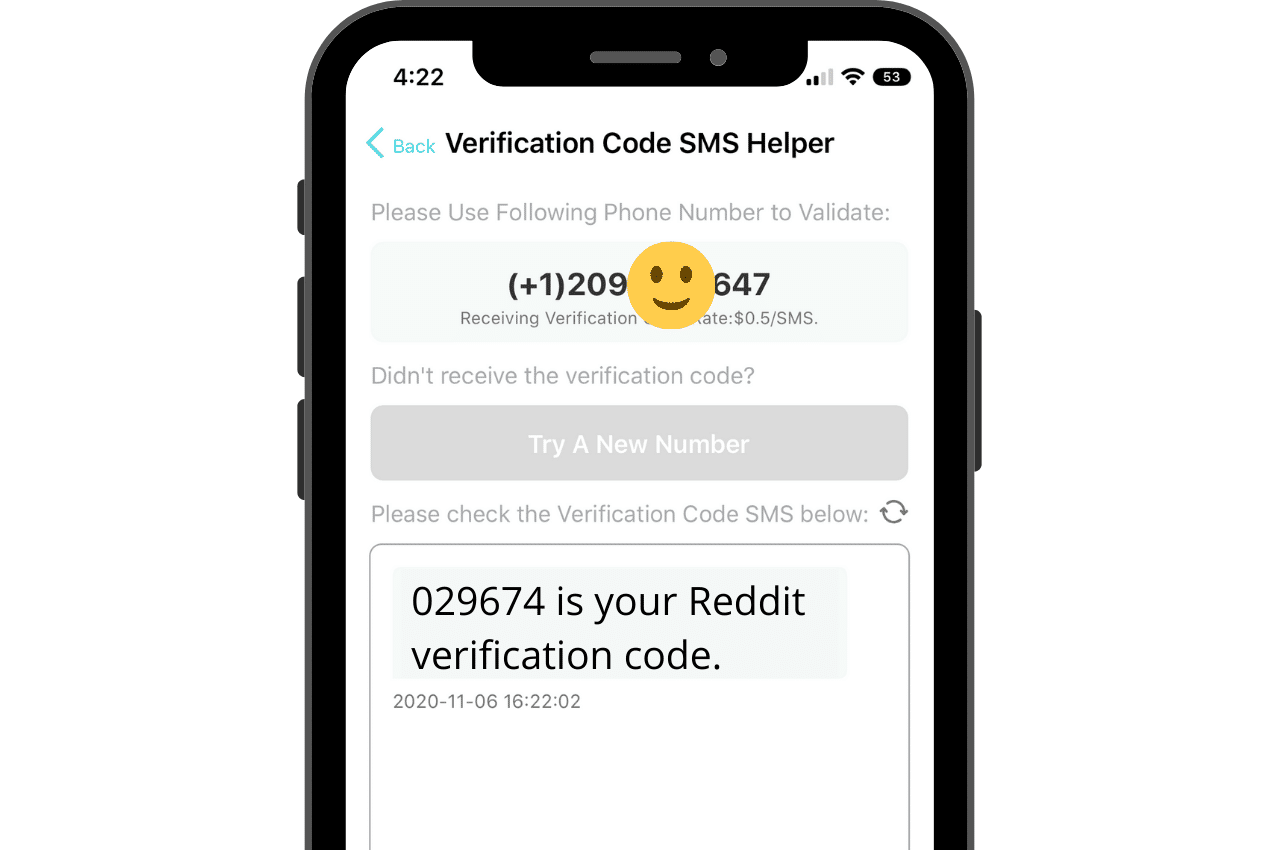 Step 4:
When you have followed all the above steps, the PingMe app will generate a random private number. You can use it on the Reddit app to get the verification code. Enter the generated number into the Reddit verification bar. You will get SMS verification Reddit.
Step 5:
The verification code Reddit will appear in the blank text field. If you do not get the Reddit SMS verification, then click on the try a new number button in the Reddit app. This will get you a new code. Copy the same number in your Reddit app and click "done."
Isn't this an easy way to get a verification code? Now, if you want another number, just repeat step 2 to step 5, and you will get the third number. Make sure that you have enough credit to get new numbers.
PingMe has introduced an amazing feature for its users
We are glad to announce the newly launched feature on our PingMe Webchat. It is "Verification Code SMS Helper." This new feature will enable you to receive SMS verification codes online by using our PingMe Webchat. You can do it without downloading the app.
FAQs about Reddit Verification
How to enable SMS verification on Reddit?
Under the user settings, select the privacy and security tab. Click on the advanced security tab. Select two-factor authentication from the drop-down menu.
How can I edit my title after submission?
There is no way you can edit your title after submission, but to change the title, you can delete and resubmit it.
What is "karma" in Reddit, and where can I find it?
Karma determines how well you have benefitted the Reddit community. The more votes and comments you get from other people, the more will be your karma. Your karma is written next to your Reddit username.
Ready to get your verification code?
Keep your primary number for those who matter. Using PingMe to get a verification code is fast, safe and secure.
First time users get a gift of $0.2 free credit to use towards getting a verification code.