Top 12 Free Sites to Receive Texts for Online Phone Number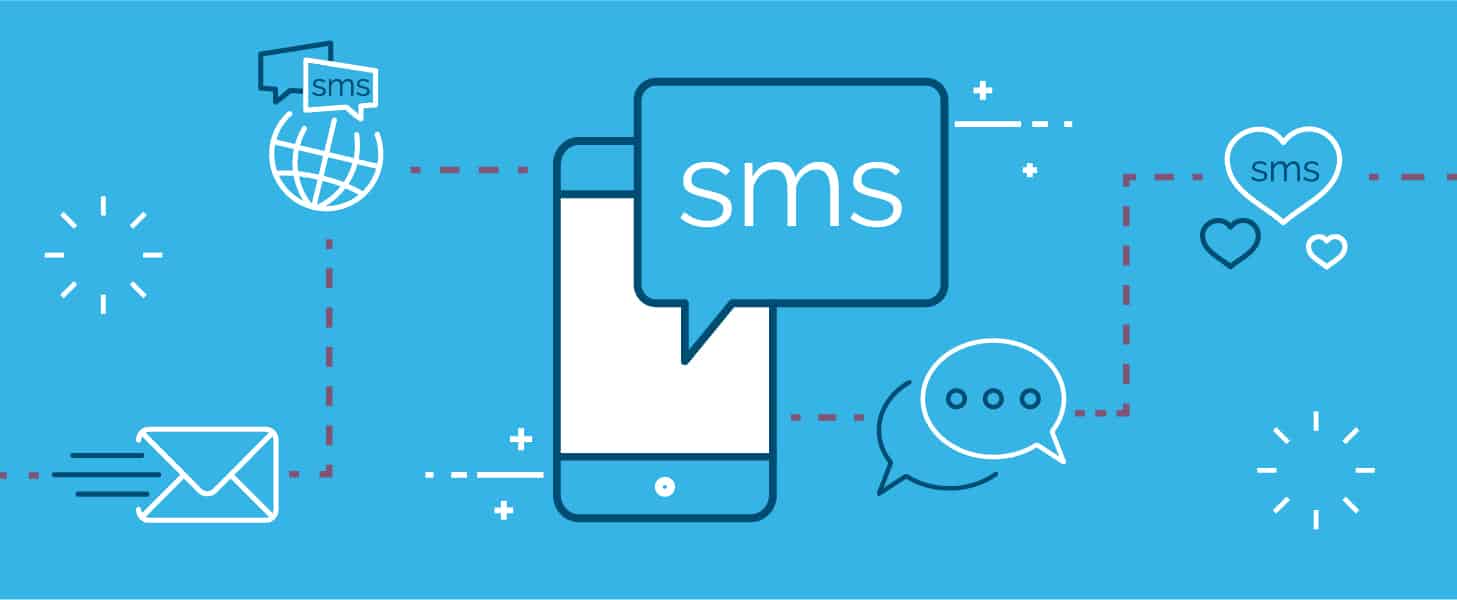 We do not receive any endorsements to write about these sites. Use at your own discretion
If you are wondering for a way to send and receive messages online for free, then we've got you covered. Yes, sending and receiving messages online for free is now as easy as A, B, C.
With every passing day, communication is becoming easier. As communication infrastructure is developing faster, newer modes and methods to communicate are being invented. What once cost a lot of money is now almost free. What previously took days to be finished can now be done within a matter of seconds. With globalization and the enhancement of communication technology, there are many free methods available for communication.
Perhaps you started a new small-scale business and are looking for ways to cut down on costs. Or, the situation can be such that you have a lot of friends and relatives living in various parts of the world with whom you want to keep in touch.
And it doesn't just end there. You might be handling business clients or suppliers in countries where popular social media sites are banned, such as China. There can be a hundred more reasons for you to use sites that allow you to use online phone numbers to receive texts.
However, what are the best methods to use this amazing service for free?
Here are the top twelve sites for an online phone number to receive texts.
Top 12 free sites to receive texts for free for online  numbers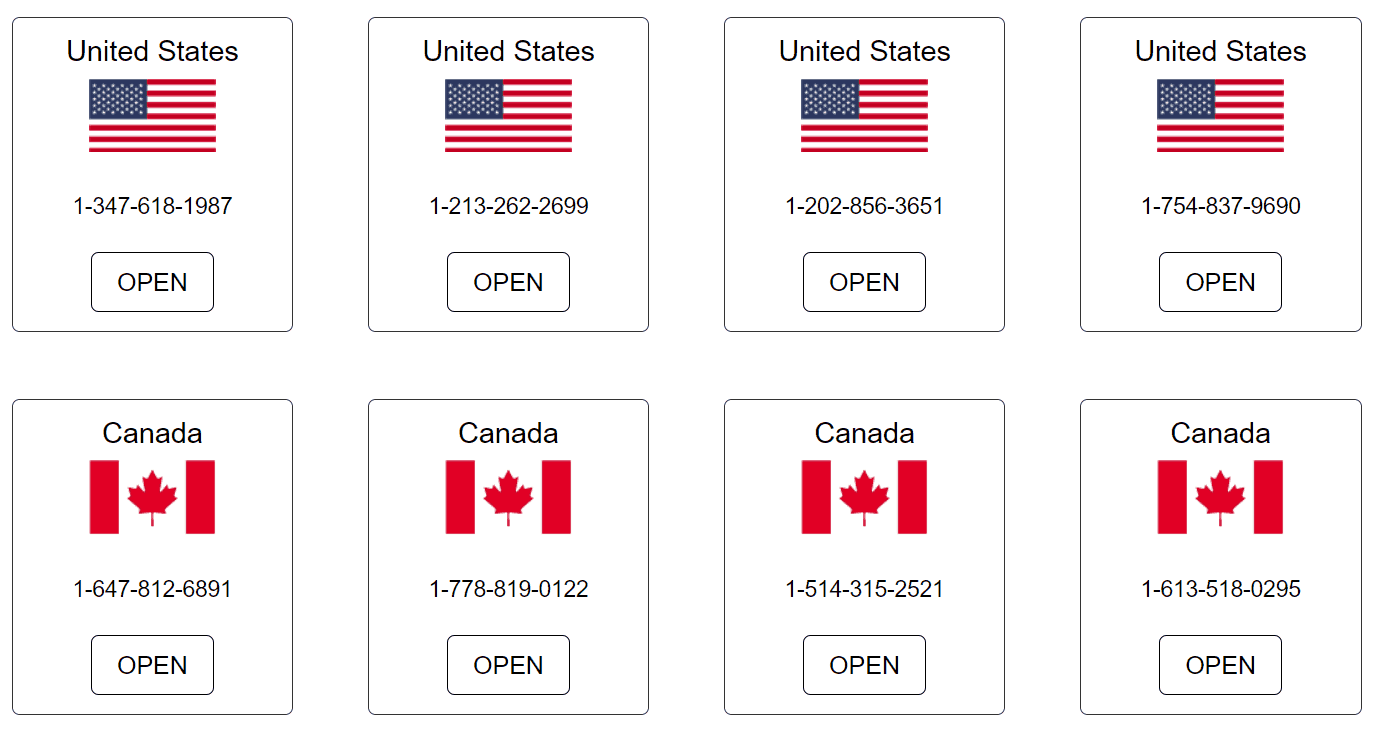 1. PingMe
PingMe is a new website which you can send and receive text messages for free. You can also make international calls at a very cheap rates. Despite being new on the scene, PingMe has gained a lot of popularity for its amazing service. You can find the PingMe app in both Google Play and the Apple Itunes Store. It will also be made available on Amazon soon. 
PingMe also has various offers and bonuses. Such as offering free credit to new users and more credits if you invite new people to use the app. All you need to have is a reliable internet connection and then you are set to receive text messages for free online and enjoy many other fun and useful features. Check out their website here: https://www.pingme.tel/.
2. Receive SMS Online.info
Receive SMS Online.info is a website specially designed to receive messages online for free. It uses a special feature called the Dynamic ID Sender. This site uses a real sim and shows you exactly what message has been received with no omissions. If you happen to encounter limitations while receiving the message, then that is probably due to the sim card company and not the website. Furthermore, you can also check the routes that the messages are following.
Receive SMS Online.info currently provides its services in the USA, Russia, Spain, France, Romania, UK and Germany. A big benefit of using this website is that it will keep your phone number private and hidden. This way, it will be easier for you to conduct business and keep hackers and spammers away.
3. SMS Receive Free
The name of the website already explains a lot about it. SMS Receive Free lets you get text messages for free. This website lets you receive messages for free from all over the globe to USA and Canadian numbers only. The site will also allow you to verify and register for various websites such as Facebook, Twitter, Google and lots more.
The numbers in the site are updated as such that the phone numbers are discarded weekly and virtual phone numbers are updated every month. Received messages are deleted after seven days of receiving.
SMS Receive Fee promises to keep its services free and minimal in the best way possible. It also protects your privacy in the sense that you do not have to use your actual phone number when activating an account.
In this way, you can avoid sharing your personal phone number in public platforms. The number of messages you can receive is unlimited.
4. Receive SMSS Online
Receive SMSS Online not only lets you receive online messages for free but also lets you receive voicemail. Using the numbers provided on the site, without any requirement to register with your actual phone number, you can enjoy its services while keeping your privacy intact. Furthermore, there is no registration required and you do not have to provide any personal information.
You can receive messages from Facebook, Telegram, WeChat, VK, AliPay, PayPal and more. Furthermore, there is no set limit on the number of messages an individual can receive in a day.
5. Free Phone Num
This site works wonderfully when you want to hide your phone number from people and platforms temporarily. For example, you want to register for a website and the site is asking for your phone number for the completion of registration procedure. However, many of us do not feel comfortable sharing our phone number with such a site.
Then what?
Well, you can just borrow one temporary phone number from the various ones this site offers, also known as a "disposable phone number".
Free Phone Num regularly updates and provides these temporary phone numbers based upon the number of users and demand. The service is completely free of charge and receiving SMS does not involve any waiting time. By using this site you can also send messages for free, however, this service is currently only available in the USA and Canada.
To use its facilities, all you need is a web browser and an internet connection. Then you are all set to receive text messages for free!
6. Receive Txt.com
Receive Txt.com is another website that lets you use online numbers for free to receive text messages. New numbers are updated every few weeks depending upon the demand and usage. You also get the advantage of receiving messages in real time as there is no delay or waiting time involved. These numbers can also be used to sign up and verify services from Google, Facebook, Gmail, WhatsApp, WeChat, Viber, Line and KaKao Talk.
Although the service is limited to a few countries currently, like the USA and Canada, it is working on making more countries available. Registering for this service is very easy. All you have to do is first choose a country, then select a temporary number from their provided list and start using their services! It is as easy as that and takes only a few minutes.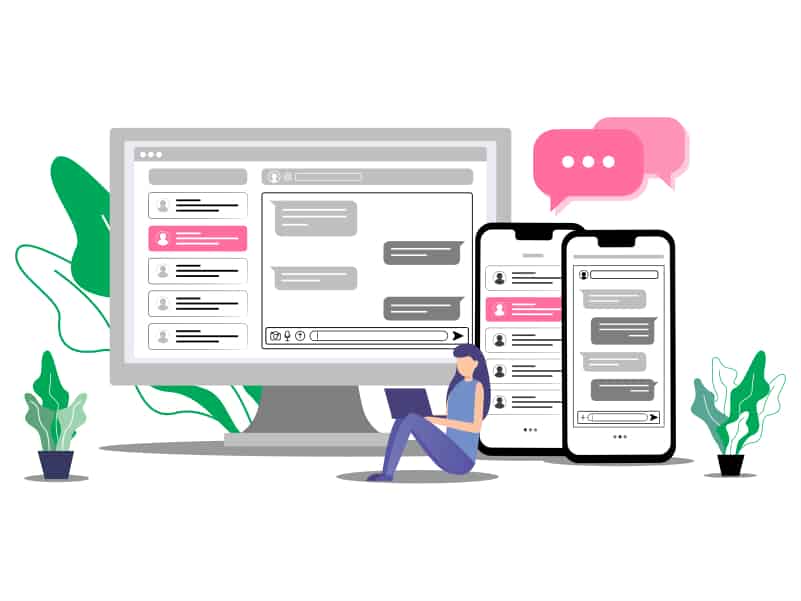 7. Receive SMS
Receive SMS is another such site that allows you to receive text messages for free online. Protect your privacy using this by staying anonymous. This is good for situations where a website asks for your number in order to send a verification code. if you care about your privacy, then you can just a pick a number form the various numbers they are providing and hide your real number from random websites.
Receiving messages using their numbers is completely free and they are available 24/7. They also guarantee a fast SMS delivery system, where you only wait for seconds and not hours.
As this is a platform open for all, any visitor on the website can view the messages you have received. However, the identity of the receiver remains anonymous and nobody will know who sent the message to whom. These messages do not stay on the site for long; they are deleted shortly thereafter.
8. Miracle Tele
Based and licensed in the Czech Republic since 2018, Miracle Tele lets you receive SMS for free using disposable phone numbers. Miracle Tele not only lets you receive messages for free but also provides you with calling and browsing services in 163 countries.
They strive to improve customer experience by providing them better privacy, reduced bureaucracy, affordable rates and value added services. You can also use this site to make outgoing calls at cheap rates; incoming calls are completely free of charge.
Miracle Tele has a special token reward system for its users known as "TELE". The more you use it the more tokens you can earn and the higher number of rewards you can get. The reward system works by distributing 40% of their total revenue amongst the users in every alternate week. So use more and earn more.
9. SMS Online.co
SMS Online.co is another great addition to the list. It offers useful features along with free text message receiving. This involves no formality for registration and it does not even require a phone. You can just go to their website and use one of the enlisted numbers to receive your text messages for free. You can use this number to receive messages from various platforms including Facebook, Telegram, VK, WeChat, Paypal and AliPay.
The services are available in many countries across the globe, some of which include the US, UK, France, Puerto Rico, Malaysia, Indonesia and Sweden. SMS Online.co boasts about providing the best online services on the web and provides both virtual and real numbers. The numbers are refreshed regularly and the services are fast. It ensures to keep your privacy intact.
There is more good news on the way – you can try the premium features for free! This includes using emojis and languages other than English. You can use encoding or languages like Chinese, Arabic or even Cyrillic.
10. Free Online Phone.org
This very user-friendly website, which offers various free virtual phone numbers. Its services are spread out over a vast geographical proximity that covers up to 228 countries. Some of them at the top of the list are Canada, UK, US and Sweden. You can choose a phone number based on your current location. Just pick any phone number and it is yours! Like most other sites in this category, the numbers and messages are made public. However, their application is made discreet.
The site also boasts a working 24/7 customer support service online. Furthermore, if you want to see your received messages that you got for free, just reload the page. The messages will be displayed in less than a second. No information received is hidden, broken or blocked. You will have access to all information despite the involvement of third parties.
The only setback is that there is a set limit on the number of accounts that can be created using a single phone number. So if you cannot open an account using a number, try other recently updated ones.
Free Online Phone.org is very similar to other website for disposable numbers, known as receive SMS Online.net. The only major difference is the color of the layout. The reason for such similar designs and services is that the same company, known as Clicklow, has created them.
11. Text Now
Text Now is another great website for disposable phone numbers to get free messages. Text Now offers a unique number to each applicant. All you have to do is go to their website and register. After registration, you will be assigned your own unique phone number which you can use to get text messages for free.
This website is used mostly by US and Canadian users. After completing registration formalities, you can find your unique disposable number in the "Account Details" section.
However, there is a drawback that exists. Often after signing up users have complained about getting an error message saying "something is wrong with your signup, please try later!" in this case you can try again after some time or use a US proxy number.
A great functionality of this site is that you can use one number on multiple devices. You can use your laptop, mobile or phone and still share a single number, as it works using the web browser.
12. SMS Receive Net
This is the last item on the list, but it's a goodie. This website uses actual sim cards to store virtual phone numbers and real phone numbers. Upon registration, you will receive a free virtual phone number which you can use to receive messages online for free. You can use this to get messages from a plethora of websites such as NAVERLINE, Yahoo, Microsoft, serverloft, CloudSigma, Facebook, Amazon, VK, OKru, Instagram and RealStatus.
However, all messages received using this website will be displayed publicly and cannot be deleted. Thus, it is advisable that you do not share private or confidential messages using this number such as passcodes. Currently, its services are available in many countries, which includes Romania, Poland, Germany, Russia, Croatia, UK and France. The website is a user-friendly one where it is easy to navigate, along with clear instructions on how to register and start using the phone numbers freely.
What do disposable numbers mean and how do they work?
Disposable or temporary phone numbers are phone numbers that are available on a website for temporary usage. When you register with a phone number from the list of numbers provided, you actually borrow a number for use for a short period of time. After a while, that number is deleted or "disposed" of from the list. As the number does not solely belong to you forever, you cannot keep it for a long time.
These numbers are updated and the messages stored in them are deleted periodically, mostly within a week's time. However, with public sites, other users and visitors can see the free messages you are receiving. Your identity, however, remains anonymous and one cannot say whom the messages have been sent to. This is the entire mechanism of disposable or temporary phone numbers.
What is the use of temporary numbers?
Security is a prime concern nowadays, especially in the communication technology sector. As the world revolves around the internet, many new forms of hacking and malware are developed. Often when you register for a site, they ask for your phone number in order to send a confirmation code to code that it is you.
That is all fine but these numbers lose their privacy and do not stick to one sole purpose. Rather, they are distributed and often bought by other companies to facilitate their marketing activities.
A single telephone number is now enough to gain access to a lot of data and information. Mobile phone numbers are also in charge of various authentication codes and two-factor verification. Thus, it is best to keep it safe and spread it to public platforms as less as possible.
You can do this using these temporary mobile numbers. Whenever you land in a situation where a phone number is required, you can use one of these temporary numbers and get your job done.     
Which is the best one from the list?
This depends upon various factors such as the features you require and the reliability. Some offer only free incoming text messages, while others offer free voicemails too. Some also provide great choice for making international calls at cheap rates while others ace in the list of the countries their services are available.
Therefore, it will be not right to outright judge on one best pick. Rather you can try to see for yourself what suits you best. This also depends upon your internet connection. If your internet connection is disrupted, you will face delays in receiving text messages and this has nothing to do with their services.
Thus, it partly depends upon a reliable internet connection too. However, as a starter, you can try PingMe for fast and reliable services.   
Are these services free and reliable?
Each one of the sites listed above claim to be free or of bare minimum cost. If not for all the services provided, at least the text messages received are totally free of charge. Some even have a user reward scheme and others are working on providing more mobile numbers and increase to more countries worldwide. Thus, it can be concluded that all these services are reliable. 
What is the cause of delay in receiving a message despite their rapid services as promised?
Most of these services, if not all claim to provide rapid services with messages delivered in real time. This means it involves no delays or waiting time. However, users have complained that they sometimes face delays while receiving messages despite their claims. There can be three reasons for this.
The first is, the site where you entered a disposable phone number does not approve of using such temporary numbers and has blocked that number. As a result, you will not receive any confirmation message from that site as per that site's policy.
The second reason can be due to the amount of rush. Often, your chosen phone numbers may have already received a lot of messages on that very day and is unable to take any more load. This leads to delays in messages received. If this occurs, you can try another number from the list provided.
The final reason can be your very own internet connection. As you are receiving this useful service with only one requirement; a good internet connection, you will face problems if that is not maintained. If this happens to be the reason, you can try turning your router off for a short while or contacting your Internet service provider.